Term
Academic Year, Fall, Spring
View Other Details

Pricing

Price Details

Contact IES Abroad or see website for details: www.IESabroad.org/rabat
3 travelers are looking at this program
Rabat will also be your classroom. Rich in cultural heritage and a diverse population, Morocco has been influenced by many different ethnic, cultural, and religious groups that have settled in the country throughout its long history. Visit historic treasures like the Rabat Archaeological Museum, the Hassan Mosque, and the Mausoleum of Mohammed V to see ancient artifacts and learn more about the Islamic culture. Welcome to study abroad!
Program Highlights
Learn both Colloquial Moroccan Arabic and Modern Standard Arabic through IES Abroad language courses
Create your own academic experience by enrolling in English- or French-taught courses at the IES Abroad Center
Enhance your resume with international work experience with an internship in education, museums, or NGO
Live with a local family in the Medina, or in a residence hall with a Moroccan or international student
Visit artisan workshops, participate in cooking lessons, or take traditional dance lessons through IES Abroad culture events
Delve into the fascinating layers of this North African nation as you learn Modern Standard Arabic with courses at beginning, intermediate, and advanced levels. Learn Colloquial Moroccan Arabic to communicate with locals, and if you have already taken advanced French, you can take French-taught area studies courses at the IES Abroad Center or local universities. Our area studies courses focus on North African and Islamic Studies and introduce you to the many forces shaping Morocco's culture.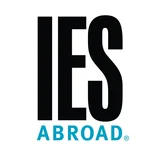 IES Abroad Scholarships and Financial Aid
Financial limitations shouldn't prevent you from studying abroad with us. That's why IES Abroad offers more than $6 million in scholarships and aid. IES Abroad offers a number of diversity scholarships and grants to provide opportunities for traditionally underrepresented communities in study abroad.