AIFS Abroad in Stellenbosch, South Africa: University of Stellenbosch
Term
Academic Year, Fall, Spring
View Other Details

Program Details

Degree Level

High School Diploma

Bachelors

Pricing

Price Details

AIFS Abroad is a premier provider of study abroad programs. Program fees cover tuition and housing, and over 50% of our study abroad participants receive financial support from AIFS Abroad in the form of scholarships or grants. Coordinated AIFS Abroad Flight Packages with major airlines are also available.

What's Included

Accommodation

Activities

Classes

Some Meals

Travel Insurance

What's Included (Extra)

Round trip flights and airport transfers included for students on the optional AIFS Abroad Flight Package.
12 travelers are looking at this program
Spend a J-Term, summer, semester or academic year in Stellenbosch with AIFS Abroad. Earn up to 15 credits studying at the University of Stellenbosch. Courses are taught in English.
Choose your course of study on the Full Curriculum Program. Focus on South African history and culture through the General Education Program. Volunteer opportunities and a Learning for Sustainable Community Engagement Program are also options.
Live in the student resident hall at the heart of campus life.
You'll enjoy cultural and social activities such as:
• Sporting events
• Beach excursions
• Trips to local craft and food markets
• Vineyard tour
• Hiking trips
• 6-day trip along the famous Garden Route
• Day trips to Cape Town, Robben Island, Cape of Good Hope Nature Preserve and Boulder's Beach (home of 3,000 African penguins).
Optional excursions include a 3-day trip to the Cederberg Mountains and a 5-day visit to Addo Elephant Park and
Program Highlights
6-day Garden Route Tour
Day trip to Cape of Good Hope and Boulders Beach
Earn up to 15 credits and transcript issued by Stellenbosch University
Volunteer and service learning opportunities
Meal allowance and group dinners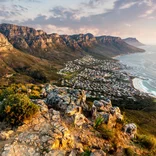 Earn 3-semester credits during a 2.5-week January term study abroad program in Stellenbosch, South Africa with AIFS Abroad! Choose one of the following two courses — Travel Photography or South African Wine and Winemaking — taught by faculty of Stellenbosch University. Courses are taught in English.
Spend the summer in the captivating city of Stellenbosch, South Africa with AIFS Abroad! You'll earn up to 6 credits through the General Elective Program at Stellenbosch University. Courses are taught in English.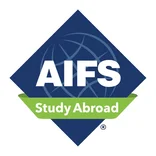 AIFS Study Abroad Scholarships, Grants & Financial Support
We believe a study abroad experience is an essential component of well-rounded university education and we are committed to providing financial assistance to as many students as possible in support of their goal to study abroad. AIFS also offers internship and study abroad + internship blended programs to support the development of personal and professional skills.