TEAN: Study Abroad in Busan, South Korea
Subject Areas
Cultural Studies
View Other Details

Program Details

Housing

Apartment

Dormitory
2 travelers are looking at this program
Known for its incredible beaches, rugged mountain ranges and historic temples, Busan offers a one-of-a-kind combination of a comfortable climate, historic culture and fun entertainment. Though it's the second-largest city in South Korea, Busan maintains a chill beachside atmosphere complete with plenty of cool bars, small boutiques, trendy cafes and sensational seafood. The urban hub is on the coast and dissected by mountains making it just as tempting to nature lovers as city slickers.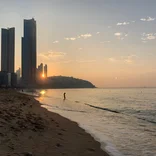 With beautiful beaches and mountains, Busan provides a welcoming base from which to dive into Korean culture while studying at a leading school, Pusan National University. Students can choose from global studies, Korean and East Asian studies, and a variety of other courses, while taking advantage of PNU's inclusive campus. This budget-friendly program also features an orientation in Seoul, an overnight trip to Japan, and included meal plan for a comprehensive semester abroad.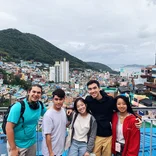 Spend the summer studying Korean language and culture in South Korea's second-largest city, Busan. Known for its beaches, mountains, and urban areas, Busan is home to Pusan National University. Choose to stay either three weeks or five weeks in an engaging Korean studies class learning the language as well as about the country's history and culture. Take class Monday through Thursday, then head out on organized field trips on Friday and over the weekend for an immersive learning experience.
TEAN by WorldStrides Diversity Scholarship
This scholarship is offered for summer and semester programs and is intended for students with identities historically underserved in education abroad. This can include, but is not limited to, individuals who identify as African American/Black, Hispanic/Latino, Asian American, Alaskan Native, American Indian, Native Hawaiian, LGBTQIA+, First-Generation College Students, U.S. Military Veterans, students with disabilities, and/or students at Minority-Serving Institutions.