Term
Academic Year, Fall, Spring
View Other Details

Pricing

Price Details

Price may be an estimate, the lower end of a range, or from a previous term. Please see our website for specifics.

What's Included

Accommodation

Activities

Airport Transfers

Classes

Meals

Transportation

What's Included (Extra)

SSI Open Water or Advanced SCUBA certification
0 travelers are looking at this program
Prepare yourself for vet school with hands-on, fast-paced learning in a wide variety of sanctuary and clinic settings throughout Thailand.This once-in-a-lifetime experience for pre-vet students does not waste a moment of your semester. With your cohort, you will gain over 250 hours working with veterinarians as you explore different parts of Thailand including the mountains and jungles around Chiang Mai, the metropolis of Bangkok, and the island of Koh Tao. This program is designed to provide you with technical knowledge and animal handling experience while building your cultural and communication skills as you work with amazing experts in incredible locations. The courses that are built into the program will provide you with experience in different areas of veterinary medicine and veterinarian-supervised training, including work with small animals, exotic animals, aquatic animals, wildlife, and zoological medicine.
Program Highlights
Earn 20 academic credits and over 200 veterinary hours in 14 weeks
Hands-on experience with small animals, exotics, aquatic animals and wildlife- including elephants!
Learn veterinary medicine in elephant sanctuaries, veterinary hospitals, zoos, and marine conservation centers.
Receive personalized attention traveling and working in small groups with expert veterinarians.
Includes all meals, in-country transportation, and SSI Open Water or Advanced SCUBA certification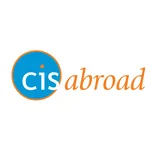 CISabroad Scholarships and Financial Aid
70% of all CISabroad students receive scholarships, grants, or discounts to study abroad. We're unapologetically committed to increasing access to international education for all students.