Classroom Audience
Early Childhood
View Other Details

Program Details

Qualifications

Participants must be 21-60 years old
Placements over 3 months require a Bachelor's degree

Classroom Audience

Early Childhood

Pricing

Salary / Benefits

Local salary paid to teacher = roughly 16,000,000 VND/month

Price Details

$980 (less than 6 months); $1,280 (more than 6 months)

What's Included

Accommodation

Activities

Airport Transfers

Some Meals

Travel Insurance

Wifi

What's Not Included

Airfare

Meals
6 travelers are looking at this program
Teaching English is one of the most budget-friendly ways to travel, give back to a community, immerse yourself in a new culture, and gain practical teaching experience. Appreciation of cultural diversity and English language skills are increasingly necessary in a global economy. You can help others to expand their personal and professional opportunities, and broaden your own perspective, through your interactions within the school and community. Live abroad while doing something inspiring, fun, and valuable!
API has established strong relationships with schools, language academies, and Ministries of Education around the world to connect teachers, students, and communities. Classroom education experience and foreign language proficiency are helpful, but not required in all destinations. Participants without prior experience teaching English in the US or abroad may wish to enroll in the optional TEFL course we offer. Contact your Program Manager for details.
Cultural Embrace by API is now known simply as API. API (Academic Programs International) has been the parent company of Cultural Embrace since 2012, and API has sent thousands of students abroad since 1997. Our name has changed, but our mission will remain the same. We still aim to transform lives by providing enriching experiential programs abroad that foster increased self-knowledge, cultural sensitivity and understanding of the global nature of our contemporary world.
Program Highlights
Guaranteed position to teach English
Local salary paid to teacher = roughly 16,000,000 VND/month
Vietnamese language lessons offered free a few times each semester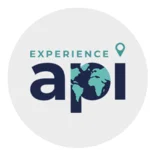 API Scholarships and Financial Aid Information
API awards approximately $500,000 in study abroad scholarships annually ranging from $250 -$1,000 per student.