View Other Details

Program Details

Certifications

TEFL

TEFL (Hybrid)

Pricing

Price Details

Accommodation available for as little as $150 for the four weeks.

What's Not Included

Accommodation

Activities

Airfare

Airport Transfers

Meals

Transportation

Travel Insurance
1 traveler is looking at this program
ITTT's class in Chiang Mai is the perfect location for starting your career as an ESL teacher. Known as the capital of the north, it is the largest city in Northern Thailand. This historical city offers an abundance of sights, excursions and experiences. As a big university city and a popular tourist destination, Chiang Mai has become infused with a modern, western influence, with something to suit everyone.
Visit the old city and immerse yourself in the rich culture, exploring picturesque temples and embracing the beautiful scenery. Sample a variety of tastes at one of the many food markets, street-food vendors or local restaurants, all offering delicious food for unbeatable prices.
Our Chiang Mai TEFL course offers in-class training by some of the best TEFL trainers in the business, with six teaching practicums in real Thai schools and job placement assistance. Our university-based curriculum will provide you with the tools you need in order to become a successful EFL teacher.
Program Highlights
Internationally Accredited TEFL/TESOL Certificate
Life-long Job Assistance For Teaching Positions around the World
Teaching Practice with local English Students under Supervision of Professional Teacher Trainers
University-based Curriculum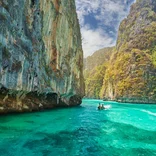 ITTT is the proud owner of the most popular TEFL training center in all Phuket, Thailand. Our 10-day combined TEFL course averages 24 trainees per course and provides them the opportunity to explore and awe at the breathtaking scenery and lifestyle of Phuket.
After participants graduate from their high-quality, unparalleled training, they will receive an internationally recognized certificate to teach English as a foreign language, as well as lifetime assistance finding employment worldwide.
ITTT's TEFL training center in Bangkok is one of a kind. We incorporate high-class TEFL training inside a language school which would serve as your personal practice place through afternoon classes for children and evening classes for business professionals. Our centers are also an authorized Cambridge English Test Centre with online computer-based assessment and as onsite testing for client schools.