Summer High School Programs in Australia with Rustic Pathways
View Other Details

Pricing

What's Included

Accommodation

Activities

Meals

What's Not Included

Airfare
64 travelers are looking at this program
The magical Land Down Under occupies a special place in our history as the origin of the first Rustic Pathways program in 1983. As Rustic has grown across the world, Australia has remained at the heart of our operations, thanks to the tireless efforts of our energetic and expert Aussie staff. Whether on adventure or service trips, these blokes and sheilas bring with them years of expertise, knowledge, and a strong pride in their wild homeland.
Known for its wild outback and pristine coasts, Australia programs feature awesome outdoor activities like surfing, scuba diving, snorkeling, skydiving, wildlife encounters, and riding through the Outback in a 4×4. No matter which program you choose, you're bound to have a blast!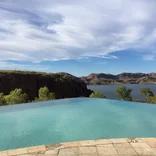 Experience the best of Australia on this non-stop adventure program. In just two weeks you'll visit five different UNESCO World Heritage sites. Explore the Daintree rainforest and snorkel the Great Barrier Reef (add-on scuba dive for certified students only). Learn about Aboriginal culture at Kings Canyon and Ayers Rock national parks. Finally, navigate through Sydney and it's famous beaches, Manly and Bondi.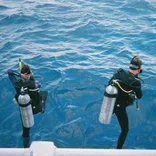 Australia's Great Barrier Reef. Get certified as a PADI Open-Water diver or get your Advanced Certification if you're already a diver. Learn about environmental issues threatening the reef while you venture out to sea on your liveaboard dive expedition. Snorkel with Dwarf Minke Whales and record observations on their behavior, which directly contributes to the ongoing research of our service partner organization.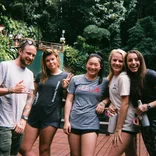 Join us on our most popular two-week program in Australia. Experience the mountains, beaches, cities, and Outback of Australia on this two-week service adventure. Camp out in the bush, visit the Steve Irwin Zoo, sandboard down giant dunes, and learn how to surf! While on the coast you'll monitor humpback whales at a marine mammal research center. You'll also give back to the community by volunteering at an elementary school and playing basketball with special needs students.
Rustic Pathways Scholarships
Every year, travel company Rustic Pathways give away $250,000 to students from across the world. Scholarships are varied and it's worth checking back in after they've been awarded as late-season scholarship redistribution -- where uncollected grants are reallocated to new applicants -- takes place a few months later. Among their scholarships, the most relevant to prospective volunteers are the following:
Service Scholarships: Available to those who have never participated on a Rustic Pathways program before, this scholarship covers most or all of the program fees for a service-learning project with the company and is available to those who demonstrate financial need.
Gap Year Scholarships: Recognizing academic merit, these scholarships are available to cover some of the fees of a one-semester gap year program with Rustic Pathways.