Best Rated & Most Affordable Volunteer Programs in Croatia
View Other Details

Program Details

Timeframe

Short Term

Spring Break

Summer

Winter

Year Round

Groups

Small Group (1-15)

Medium Group (16-30)

Large Group (31+)

Travel Type

Budget

Family

Older Travelers

Solo

Women

Pricing

Price Details

Fully hosted experience from only $549 for 1 week - this includes accommodation, meals, airport pick-up, orientation and 24/7 in-country support.

What's Included

Accommodation

Airport Transfers

Meals

What's Not Included

Airfare

Travel Insurance

Visa
9 travelers are looking at this program
Trusted by 114,000+ volunteers, IVHQ offers the world's most popular volunteer programs in Croatia and 50+ other destinations around the world.
Based in the coastal hub of Split and surrounding areas, volunteers can choose from 6 meaningful programs starting at just US$549 for one week. When you're not giving back to the local community, you can immerse yourself in Croatian culture and join exhilarating tours for periods ranging from 1 to 12 weeks.
Your fully-hosted experience includes airport pick-up, orientation, accommodation, meals and 24/7 in-country support. You'll be accommodated in a dormitory-style volunteer hostel with other like-minded, impact-focused travelers from around the world.
IVHQ is trusted to support the meaningful adventures of thousands of volunteers, so even before you depart, you'll receive outstanding service from your IVHQ Program Manager and gain exclusive access to volunteer training and preparation tools.
Program Highlights
IVHQ's Croatia programs are available year-round, starting the first and third Monday of every month
Fully-hosted volunteer experience from only $549 for 1 week - IVHQ provides the most affordable and top-rated programs
You'll be joining a global network of 114,000+ volunteers backed by the world's leading team of volunteer travel experts with an outstanding safety system and track record
Support impact-driven volunteer projects run by locals within your host community
Flexible booking and free changes so you can register with confidence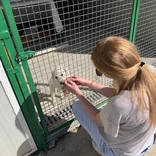 Pet shelters play an important role in Croatia, helping to rescue a high number of cats and dogs that are abandoned by their owners. Animal shelters are often overcrowded, and volunteers help to promote the health and wellbeing of the animals while giving them the best chance of being adopted.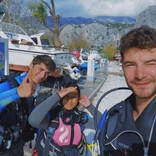 As a Marine Conservation volunteer, you'll help a local dive school to restore and maintain the natural state of the marine ecosystem around Croatia. You'll be learning and using your scuba diving skills to make a real difference with ocean clean-ups and other activities to help the natural ecosystem be as pristine as possible.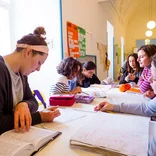 As a Youth Support volunteer, you'll act as a positive role model for students aged between 7-18 years old. Tasks include helping with homework, organizing activities and sports and assisting with general work around the center. You'll also help to teach English in an informal way, mostly through your day to day interactions. Learning English is seen as a valuable skill, but it is often one of these students' biggest difficulties.