Teach Conversational English in Palestine 2023/2024
View Other Details

Pricing

Price Details

This includes the following :

- Accommodation.

- Day trips to refugee camps in Hebron and Bethlehem.

- City tours in the city of Hebron.

- 3 hours of Arabic classes a week.

- Daily Palestinian breakfast.

- Certificate of participation, and a recommendation letter.

What's Included

Accommodation

Some Activities

Some Meals

Wifi

What's Not Included

Some Activities

Airfare

Airport Transfers

Meals

SIM cards

Transportation

Travel Insurance
29 travelers are looking at this program
Embark on a life-changing experience with our Teach English in Palestine program - not only will you have the opportunity to teach conversational English to Palestinian children and adults, but you'll also be fully immersed in Palestinian culture. Immerse yourself in history as you visit historical sites, live with a Palestinian host family, and interact with community members.
By participating in this program, you'll be making a positive impact on the Palestinian community, while also developing your own teaching skills. Choose the target group you want to work with - children, adults or community members - and help them learn how to navigate everyday situations, answer questions and master the most important words in a variety of subjects. Enrich your own life and the lives of others with Teach English in Palestine.
Program Highlights
Teach conversational English to Palestinian children and adults, while studying Arabic.
Improve Palestinian English skills and learn about their culture with our one-on-one classes - make a difference today.
3 hours of lessons per week, spread across three classes of 1.5 hours each. Learn from experienced instructors and immerse yourself in the Arabic language with ease.
Expand your horizons with our eye-opening day trips to refugee camps in Hebron and Bethlehem, as well as politically significant areas.
Experience Palestine like a local with our carefully curated accommodation options - stay with a welcoming host family or at our comfortable 8th-floor apartment.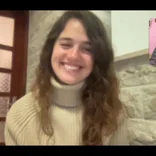 If you are unable to come to Palestine for any reason, but you still want to help Palestinians by teaching English online, then Teach English & Learn Arabic ONLINE is your suitable choice. It enables you to teach English online to Palestinian students individually and at the same time learn Arabic through one of our qualified teachers.