Exploring Environmental Protection and Health in Panama
View Other Details

Pricing

What's Included

Accommodation

Activities

Meals

Transportation

Travel Insurance

What's Not Included

Airfare
12 travelers are looking at this program
Ready to pack your bags and head to Panama this summer? Explore Panama, from Panama City and the Canal Zone to the Valle de Anton and Chiriqui, near the Costa Rican border! You'll find out how local communities conserve the country's flora and fauna and earn service hours supporting local initiatives from our partner organizations, including the Ministry of Health and the Ministry of the Environment. Live with a local family, experiencing the daily life of your host community.
Program Highlights
Learn to cook traditional Panamanian dishes with your host family
Practice your Spanish with local Panamanians
Plan and lead activities for local kids
Hike to spots like waterfalls and an extinct volcanic crater
Hear from local people about the challenges of climate change and its impacts on people's lives.
Collaborate with the Panamanian Ministry of Health and local community members on a service project. Volunteers earn service hours while participating in community-based development projects, environmental practices for healthy living, and projects that support community health initiatives.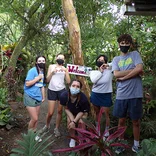 Explore the intersection of environmental protection and community health in the heart of Panama! Promote healthy living, climate-friendly environmental practices, and mosquito-borne illness prevention by learning and working alongside locals and the Ministry of Health. Explore the tropical scenery and the diverse geography of the Coclé region in Panama.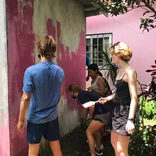 Explore the Panamanian highlands near the Costa Rican border! This region produces most of the food for the whole country. Learn about sustainable environmental practices through community service activities on organic farms, compost plants, and community gardens. Live with a host family and enjoy the pastoral scenery in your host community.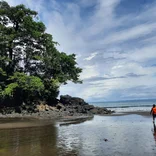 See the different sides of Panama, from a cloud forest to the Pacific Coast. Live with a host family and hang out with local students to practice your Spanish and learn more about Panamanian culture. Get inspired by talking to community leaders to better understand the climate challenges they are facing and the actions they are taking. Volunteer with local organizations dedicated to flora and fauna conservation.