Kaya Volunteer and Internship Programs in Thailand
View Other Details

Program Details

Housing

Guesthouse

Host Family

Lodge

Pricing

What's Included

Accommodation

Activities

Airport Transfers

Some Meals

What's Not Included

Airfare

Travel Insurance

Visa
13 travelers are looking at this program
Known as the "Land of smiles", Thailand is famous for its welcoming culture, delicious food, paradise islands, and bustling cities. An incredible destination for an adventure and an experience that will stay with you forever.
Kaya Responsible Travel offer a wide variety of volunteer and internship placements, which allow you to immerse in the culture, develop personal and professional skills, and give back to the community on your travels. You could work on programs such as teaching, community development, health care, animal conservation, or anti-human trafficking. The goal is to raise the living standards of the people of Thailand and to help towards the preservation of their natural resources and landscapes.
With around 1400 islands, incredible wildlife, and a huge range of volunteer and internship projects to join, traveling to Thailand with Kaya could be the perfect way for you to gain experience, have an adventure, and travel ethically and sustainably whilst doing so.
Program Highlights
Paradise beaches and bustling cities
Support ongoing environmental and community projects and help secure a better future for Thailand's wildlife and population
Work in wildlife conservation at an elephant welfare site, a gibbon rescue sanctuary, or more
Volunteer or intern in marine conservation, and experience the amazing sea life of Thailand
Work in community development for vulnerable youths or children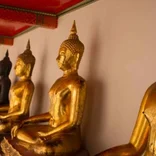 Travel abroad this Summer with Kaya and we can ensure both fun and safe study and service program experience for you. You will spend the 4-week study portion of the program online and earn up to 6 credits for your studies at Mahidol University which is AACSB-accredited. Once done with the online study, you'll have the option to stay for 2, 4, or 6 more weeks to immerse culturally through volunteer work or internship in placements based around Chiang Mai.
Kaya has carefully developed this gap year program that you can join in Thailand. In the first 2weeks, you will participate in a range of activities online that will keep your days busy enough while on quarantine at an approved 3-star government hotel. After quarantine, you'll now have the time to immerse into the Thai culture, do community service and enjoy excursions in Chiang Mai.
Fall Dates:Nov 8th-Dec 19, 2021
Spring Dates:Mar 14th-Apr 25th, 2022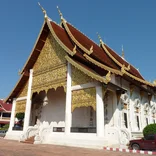 Experience the rich and authentic culture of Thailand while doing an on the job training with Thai NGO's from the comforts of your home. You can get involved in organizations that works against human trafficking, fights for the rights of the LGBTQ community and a lot more. Speak to a Kaya placement advisor now to discuss your field of interest for your remote placement.
Kaya remote internships are also available in South Africa,Morocco, Ecuador & Vietnam.