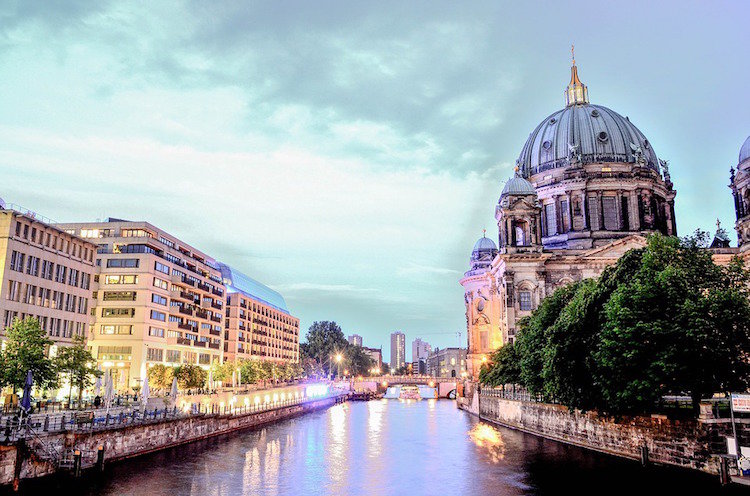 Whether you have your eye on a long-term international career or just looking for a life-changing overseas experience, doing an internship abroad can benefit both your personal and professional development. Having work experience on more than one continent can help your resume stand out for years to come in a wide variety of fields.
In particular, Europe is a coveted destination for Americans due to its political, cultural, and economic influence. The challenge, however, is funding a longer-term experience overseas in Europe since the cost of living is generally higher than in the United States. There are, however, affordable opportunities -- if you know where to look.
The primary costs of completing an internship overseas are airfare, housing, the internship itself, and of course your daily spending money. Here's our take on the best ways to save in all of these categories and make your dream of gaining professional experience on the beautiful European continent a reality.
Step 1: Select an Affordable Destination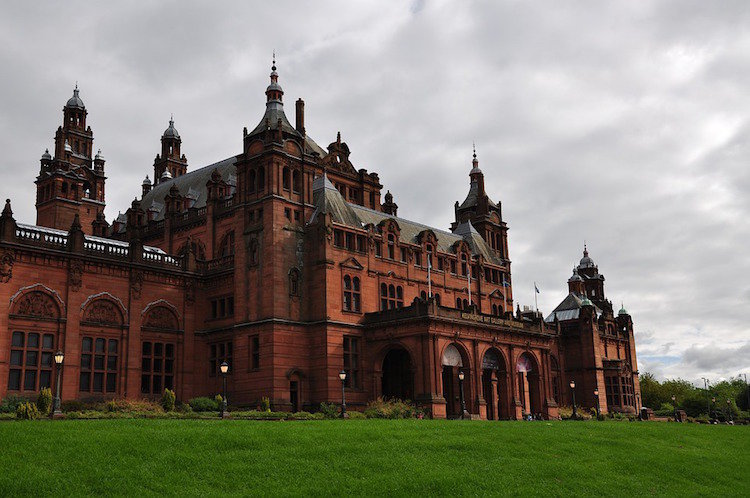 Although Europe has a reputation for being expensive, many cities offer similar costs of living to the US or even less, especially if they are outside the country's capital. These locations also offer the opportunity to tread off the beaten track and see places on the continent where fewer foreigners are visiting, providing a more unique and immersive experience for interns and travelers.
To start with, you want to set your target destination before you start looking for an internship so it makes it easier to actually find one in the first place. Choose two to three cities to focus your search, but you can certainly stay open to the possibility of stumbling across something suitable in a different place, as well.
When seeking out more affordable destinations, look for what's sometimes referred to as "second tier" cities. In the US, these are places like San Diego vs. Los Angeles, Raleigh, North Carolina vs. Washington D.C., and Austin, Texas vs. Chicago.
However, you not only want somewhere affordable but somewhere with booming industry and opportunities, so make sure to not only look for more uncommon destinations but ones where the economy is also doing well.
Dreaming about London? Try Glasgow. Heart set on Munich? Try Berlin. Eager to be in Paris? Try Lyon. Craving time in Stockholm? Try Tallinn. Ready for Rome? Try Budapest. Other affordable and exciting cities to consider are Warsaw, Krakow, Lisbon, Istanbul, and Kiev.
Step 2: Don't Pay for the Internship Itself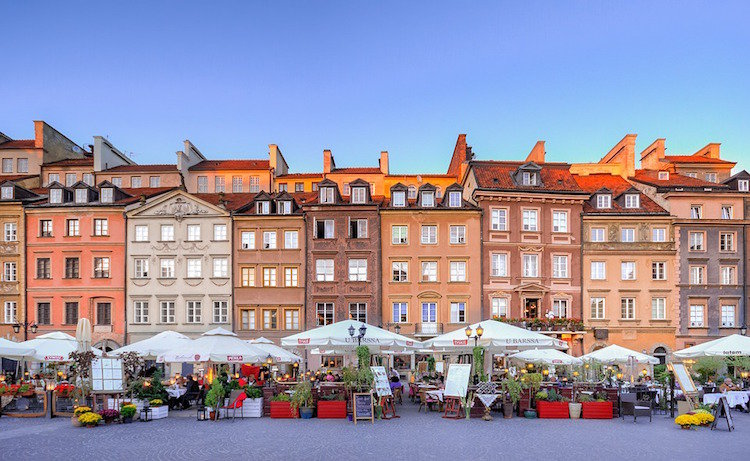 One of the best ways to get an internship in Europe on your resume for cheap is to avoid paying for the internship itself. Many companies organize internships to the tune of several thousand dollars, which is fine if you have that kind of money and want someone else to handle the arrangements for you. For the entrepreneurial and budget-minded student, you can organize your own internship for free.
Once you've settled on the locations you find most interesting to potentially intern in, you should start preparing about five months before your arrival date. So if you're looking for a summer internship starting in June, for example, you want to start looking at your options in February or March to give yourself enough lead time to make all the preparations. Too short notice and companies you're contacting may not be able to accommodate your request, but too far in advance and they may not be able to plan that far ahead.
You want to start by researching your industry and making a list of target companies in each market where you think an internship would be reasonable. You can keep track of companies with official internship programs, but your best bet is to keep track of small to medium size companies or NGOs that might need an extra pair of hands. Doing this type of research can take up to six weeks, hence our five-month timeline.
10-12 weeks before your desired start date, you want to start reaching out directly to the organizations you've found and persuasively propose an independently-organized internship. Lucky for you, we've already written about how to organize an internship for free using this methodology, so check that out for the full scoop on how to make a dream internship a reality. You can also check out our best tips for organizing a paid internship in Europe.
Step 3: Don't Overspend on Travel Costs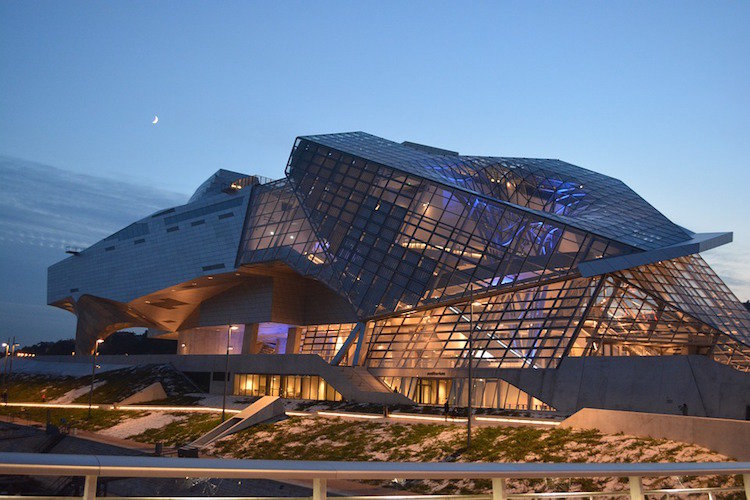 Once you land an internship, you still have to cross an ocean to get there. Getting to Europe can be expensive -- you could be looking at spending more than a thousand dollars on airfare alone. Start off your internship budget on the right foot by saving big on your airfare. Here are a few of our favorite tricks.
Change the city you're flying out of in the US
Certain cities in the US have more frequent (and therefore cheaper) routes to Europe. If you're from North Carolina, don't book a direct Raleigh-Budapest flight, look at fares leaving from Washington, D.C instead (you can take a $10 Megabus up there and it could save you hundreds on the plane ticket). If you're anywhere in the northeast, look at flights leaving NYC and Boston. I'm from Buffalo, NY, so I always book out of JFK or Toronto for my overseas flights. From the West Coast, I've found Los Angeles to Stockholm or Copenhagen to be uncommonly inexpensive.
Change the city you're flying into in Europe
You can look at booking a ticket into the cheapest possible city in Europe from the US on your date and then take a RyanAir or other cheap European carrier within the continent to your final destination (especially if it's off the beaten path).
For example, if your final destination is Berlin, the US to Frankfurt is usually cheaper and Frankfurt is only 5 hours by train from Berlin. These are some airports in Europe that are usually more affordable to fly into: London, Rome, Istanbul, Frankfurt, Brussels, Stockholm, Copenhagen, and Zurich. Try them all from your US city or nearest major US city of departure and see what's cheapest (and what has the most logical ongoing connections to your final destination).
Use Skyscanner and search for any city in the country you're headed to
Most countries in Europe are small and well-connected by train or bus. Use Skyscanner and select the country you're headed to (instead of a specific city) and it will find the cheapest destination within that country.
When traveling within a country, take the bus
When we think of travel in Europe, most of us think of train. The train is very romantic indeed, but surprisingly expensive. You might not be saving that much if you fly into Frankfurt for $200 less but the train is $150. Take a look at the inner-Europe transport options you're thinking about before you book the international segment and remember to opt for taking the bus wherever possible.
Pack light!
Especially if you're hopping onto a RyanAir flight when you land in London, you could pay a ton for extra baggage fees if you're lugging an overweight carry-on and checked bag. Try to pack a single carry-on of 7kg and keep your checked bag to 15kg. You can do it.
Step 4: Keep Costs Low During Your Internship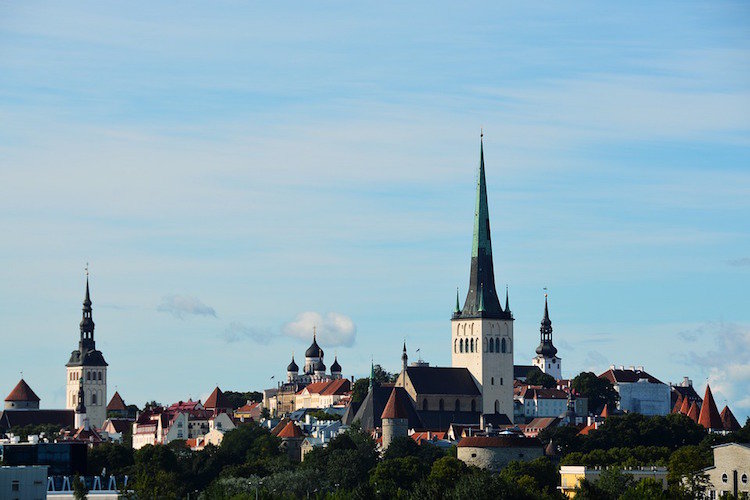 Your biggest cost wherever you go will be housing, but a single room in a basic shared apartment should be €300-500/month for most of the cities we've suggested above.
Two months before departure, start joining Facebook groups for expats in the city you're going to and respond to posts looking for new flatmates. Check Gumtree, too, which is the equivalent to Craigslist for Europe. You can even stay in a hostel for the duration of your stay and negotiate a better rate for one or two months, but we find subleasing a room in an apartment to be much more interesting because it provides the opportunity to meet and live with locals.
Other money saving tips include shopping at local markets instead of grocery stores, cooking at home, and limiting your spending to cash only. You can budget more easily with cash by setting aside, for instance, 250 Euros per week -- and then spend only that much. You can also sign up for a Charles Schwab account and avoid paying ATM fees on every withdrawal (those add up!) and then keep a credit card for emergencies only.
Not Free, but Doable
We estimate with this "penny-pinching" approach outlined above (we prefer to think of it as "budget minded"), you can complete a two-month internship in Europe for about $3,500.
Internship itself = $0
Housing: $500/month for 2 months = $1,000
Weekly spending ($30/day on average in these affordable European cities): $210 for 8 weeks = ~$1,700
Round-Trip airfare = $800
It's not exactly cheap, but considering many internship programs abroad charge at least twice that much just for their placements, you're definitely getting international internship experience the smartest way possible. Not to mention the experience you're investing in will continue to pay dividends by enriching your personal and professional life for years to come.