Internships Abroad
How to Score a Paid Internship in Europe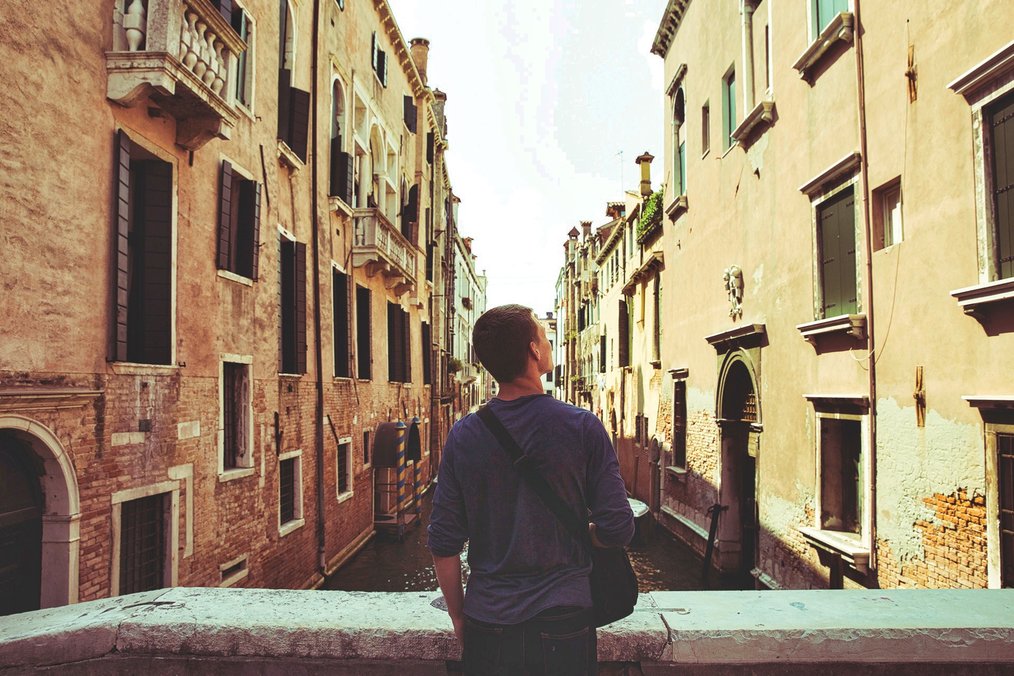 Whether you want to prolong your semester abroad by doing an internship or just work abroad for a few months during the summer, finding internships in Europe – especially paid ones – can be a challenge. Finding an internship abroad will greatly improve your resume and give you the confidence you to tackle any problem you may face in the job world.
By working with all sorts of people on an international level, you will become knowledgeable and comfortable with handling potentially unusual situations that working in another country will present itself with. If you want to find a paid internship, you'll have to start early – February and March is a great time! - and follow these six steps to land your dream job.
1. Check your school's rules regarding internship credit.
Many universities in the United States offer credit for internships. Normally, this isn't actual course credit, but a listing on your transcript that basically allows the company that hires you to work for free. The "internship" credit on your transcript is your compensation.
Before you consider applying for internships in Europe, check with your university to see what their requirements are for accepting internship credit. Will they give you credit for an internship in a foreign institution? Will you have to pay tuition for that credit to be applied to your transcript? And, most importantly, will they give you documentation proving to a foreign company that your work is going to count towards your degree?
Depending on employment law in the country you want to go to, you'll have to clarify the answers to these questions before you can apply for internships abroad.
2. Check the rules for the country you want to go to.
Every country has a different definition of "internship," and that definition will determine whether or not:
Companies hire paid interns in the country you want to go to
You have to speak the language of the country you're going to, or whether you'll be able to find work in English
You can get hired and even paid as an intern and foreign student
You need specific documents from your school to show that your internship is for credit
You can get a visa to go to your host country for an internship
You have to provide proof of parental support (and for how much) to get a visa
In order to figure out the rules, check out EuroGuidance. This is a UK-based website that lists the countries in the European Union and provides links to a summary page for each country with rules on internships and links to sites for finding internships in that country. Although it's designed for EU students (who don't need to get visas), you can use this site to figure out whether interns are typically paid in the country or countries you'd consider going to. Take a look at sample internships on the sites recommended by EuroGuidance to see what opportunities are available.
3. Calculate the costs to make sure the internship financially feasible.
Some countries, like France, require interns to be paid a stipend for their work, but the stipend can be as low as €417 per month or as high as €1800 per month. Even if you are paid, many companies trend on the side of low remuneration, meaning you'll have to ask yourself whether you can afford to work abroad, and pay for plane tickets, visas, temporary housing, and even school credit for the amount you'll earn in stipends. You'll also have to pay foreign social taxes and US income taxes on the income, regardless of whether it was earned abroad.
Other countries don't require companies to pay students anything, since work experience is often required for a university degree. There can be a legal and pay-based distinction between required internships for your degree (usually required by a foreign university) and voluntary internships that count for work experience or regular course credit (yours will likely fall into this category). Make sure you understand the distinction and what your rights as an intern will be.
In other words, you'll have lots of expenses doing an internship abroad, even if you're not making very much money. So you'll want to calculate how much you'll need to make in order to avoid going into debt.
Before you start narrowing down your internship choices, do a calculation. Add up the amount you'll have to spend on tuition (if you have to pay your school to give you credit), travel expenses and temporary housing in the cities you may want to intern in.
Create a separate budget for travel and incidentals while you're abroad. Double that amount. And then convert the total into the foreign currency and divide by the number of months you'll be interning abroad.Now, you have the minimum net amount you need to earn per month in order to break even, the Minimum Acceptable Stipend.Also figure out whether there are any Dream Internships that you'd take that paid less than this amount. If you're an international law student and you got to work under the Spanish delegate to the European Parliament but it was unpaid, would you do it?
Listing the criteria for your internship abroad and the conditions under which you'll deviate from your criteria will help you to make a sound decision and prevent you from going into debt to take that unpaid Macaron Taste Tester internship at La Durée because you think it'll be delicious. (I made this up, but I think I'd take that internship!)
4. Figure out what sectors you'd like to work in (that can actually pay you).
You'd think that this step would come at the top of the list, but there's a reason it comes after "Figuring out the rules and your budget." The reason is simple. Not all sectors pay. And among the ones that do, not all pay well. Banking is likely to pay more than journalism.
If you need a paid internship so you don't go into debt over the summer, you'll unfortunately need to take this into consideration while hunting for your internship. Depending on your course of study and your prior work experience, you'll have to figure out which sectors you can work in that are likely to be paid.
Be aware that in many European countries, like Germany and France, students specialize very early, and a student in political science would be hard pressed to get an internship at a food magazine or in finance. So when you're making a list of possibilities, consider all of the skills you can play up in an internship application in lucrative sectors. You can use the websites to help you, taking into account the pay that's being offered for different jobs in different countries.
5. Start looking for internships.
Once you've narrowed down your search to certain industries and a Minimum Acceptable Stipend, start looking for opportunities online and with your school's Career Services office.
These five websites will help you find opportunities throughout Europe:
6. Create a tailored cover letter and resume for each internship.
As we mentioned earlier, many European students are required to specialize early and have specific degrees for the fields they want to go into. This means that when you apply to well-paid internships, you'll be competing against students who have done ONLY THAT ONE THING for much of their secondary and tertiary education. In other words, you'll want to show that you fit in, but also that you stand out.
For each internship you're applying to, put an emphasis on the skills that directly relate to the industry or job in question. If you're applying to a newspaper, talk about your experience as the editor of your high school literary journal, even if it's less "important" and not as recent as other jobs you've had. You want to show that your application is not out of place by demonstrating that you fit into their world.
The next step is to show how you stand out - how your other experiences make you the best applicant for the job. And here's where your American education gives you the advantage. You didn't choose a major until your second year of college, so you've got a much broader range of skills than many of the European candidates. Consider how some of your skills can "smoosh" together to give you an edge in the field. And if you're going to Germany but you also speak Italian, leverage that and apply to companies that work with Italian companies. Instant advantage.
For that food magazine? Talk about how you work as a waitress and took client feedback on the new menu in the restaurant. Work it into that literary journal experience. And voilà - you're automatically set apart from the crowd.
If you're thinking about an international career in any field, an internship abroad can be a great way to get work experience, improve your foreign language skills, and show you're a competitive candidate. And it's an excellent opportunity for making contacts and building your network internationally. Make sure to start your search early and consider all of your options to find the best internship for you.
Resources for Interning Abroad