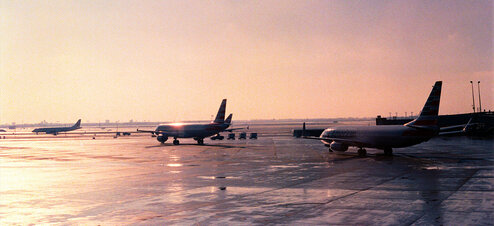 Travel Tips
How to Travel like a Pro: Airport Tips & Tricks for Stress-Free Travel
We know, traveling can be stressful. Whether you're a first-time flyer or a seasoned traveler, this guide will help you navigate the nuances of commercial air travel and help you become a better and more efficient traveler.
Whether flying has been a regular part of your life for years or you're preparing for your first time in an airplane, this guide will provide you with a comprehensive set of airport tips, tricks, and hacks to make your journey easier. Even seasoned travelers will face unfamiliar policies and new faux as countries and the airline industry adapt to travel in the COVID era. Learn from the experiences I've accumulated during over a dozen international flights since the start of the COVID-19 pandemic to fly as confidently as possible.
Meaningful travel experiences like studying abroad, taking a gap year, or teaching overseas often start and end with an international flight. Starting your trip off right by making your flying experience as smooth and convenient as possible is a fantastic way to set the tone for your trip. Likewise, flying domestically can be significantly less cumbersome by knowing what to expect and having a strategy in place for how you will approach your flight.
Whether flying has been a regular part of your life for years or you're preparing for your first time in an airplane, this guide will provide you with a comprehensive set of airport tips, tricks, and hacks to make your journey easier.
Airport basics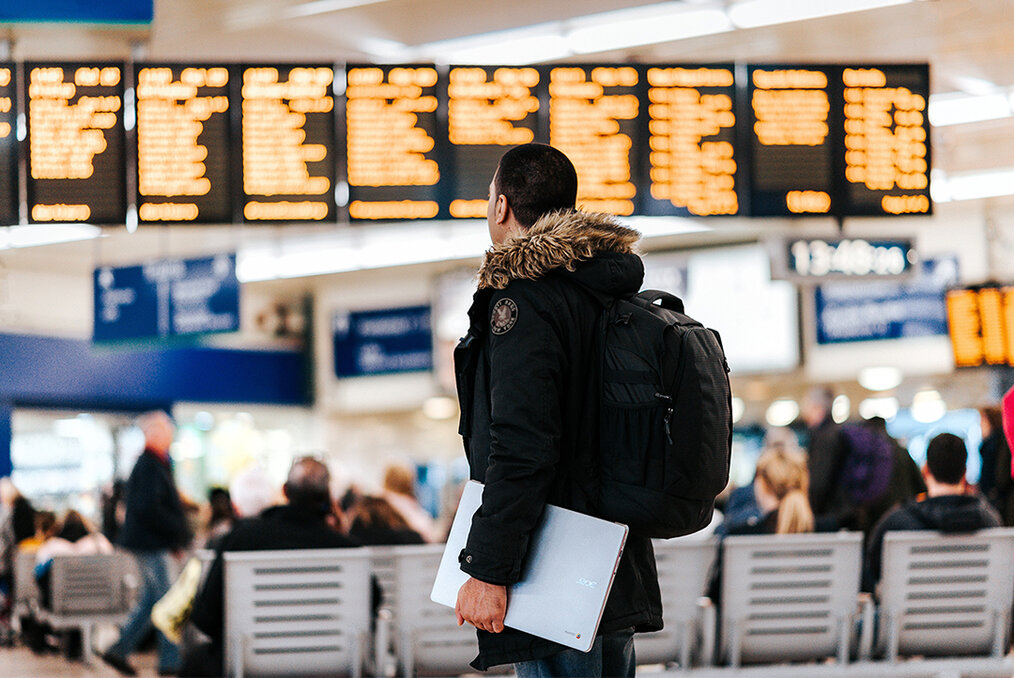 Most airlines allow you to check in online within 24 hours of your flight's departure. This is the most efficient way to get through the airport and to your gate. If you are bringing a checked bag, however, you will still need to go to the check-in counter for your airline.
Here is a list of essential things to do before leaving for the airport:
Download entertainment, like movies, shows, music, or podcasts, ahead of time on your phone, tablet, or computer.
Check Twitter a few hours before you plan on leaving to see if people are reporting any major delays or issues at the airport.
If you are driving, make your parking arrangements ahead of time.
If you are planning to take a taxi or ride-share service, book that in advance
Research what terminal your airline flies out of.
Make a travel folder with all of your essential travel documents.
Leave early enough to get to the airport at least 2 hours before your boarding time.
Packing tips for flying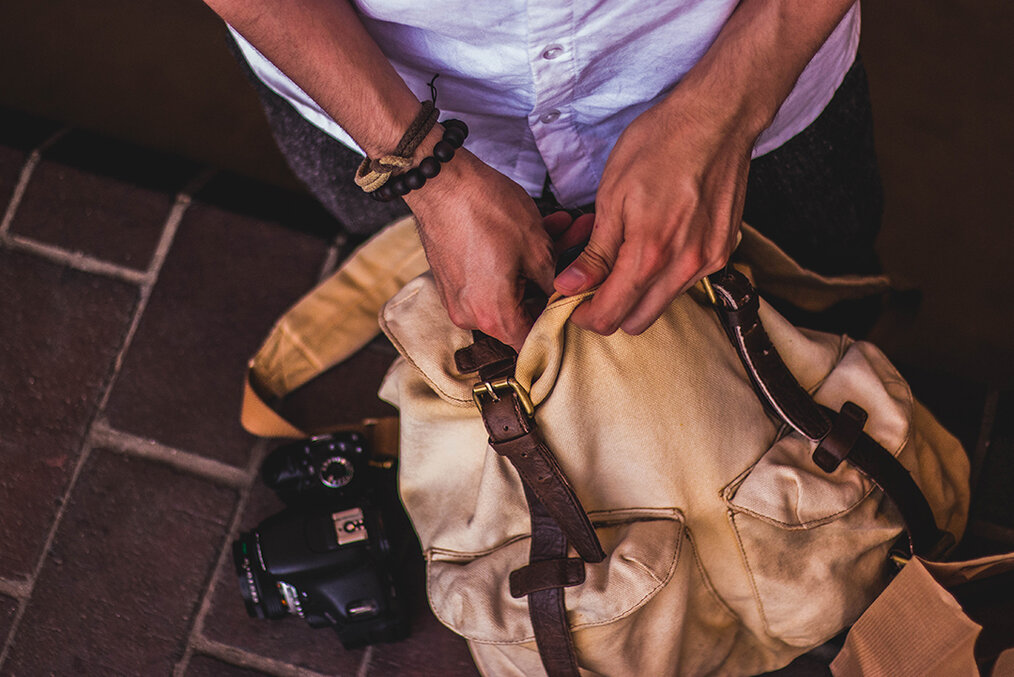 To save time, stress, and money when flying, learn how to efficiently pack your bags. This may seem straightforward; however, there are key considerations to keep in mind that will help avoid delays or added expenses at the check-in counter.
Since airport check-in lines have been notoriously long recently, and there are even stories of checked bags piling up by the thousands in certain airports, try to travel with only carry-on luggage if possible.
Most airlines permit one carry-on bag (approximately 9 inches x 14 inches x 22 inches, depending on the airline) and a personal item like a purse, briefcase, or laptop bag. Along with your carry-on bag, it's best that your personal item is a bag that securely closes as well.
Choose the right carry-on bag
Your carry-on can be a traditional suitcase or a backpack, as long as the dimensions fit within the airline's policy. There are advantages and disadvantages to each, though.
Pros of a backpack:
Less likely to be flagged for measuring by airport staff
Easy to navigate the airport with, especially when in a hurry
Cons of a backpack:
You can't roll it like a suitcase
The material is most likely less protective than a suitcase (especially a hard-shell suitcase)
Pros of a suitcase
It has wheels, so you don't have to carry the weight
Come in soft and hard-shell designs
They are made in specific sizes to meet airline policies
Provide a large, open space for organizing your belongings
Cons of a suitcase
More obvious when overstuffed
Less versatile than a backpack
There are carry-on bags designed to be the best of both worlds. Cotopaxi, for example, offers a travel backpack that opens like a suitcase to optimize convenience, space, and organization.
Pro tip: Since you are permitted both a carry-on and personal item on most flights, you can choose both a small suitcase as the carry-on and a small backpack as your personal item.
Strategically pack your carry-on
To make your flying experience better, there are a few things you should always have with you in your carry-on, especially if you're embarking on a long international flight.
A change of clothes, including layers
Over-the-counter painkillers
Headphones
Contacts or glasses if needed
A travel pillow
A water bottle (empty until after security)
Additional comfort and sleep items, such as an eye mask, ear plugs, and a small travel blanket, are also items to consider bringing for longer flights.
There are also specific items you must put in a carry-on bag if you want to bring them on the plane.
For example, lithium batteries, like those in cameras and portable phone chargers, must be in your carry-on and are banned from checked baggage. Additionally, remember to have your prescription medication and travel documents with you and not in your checked bag.
As for liquids, including gel deodorants and other toiletries, you must follow the 3-1-1 liquids rule. The 3-1-1 rule states that all liquids must be in a 3.4 liter or smaller container (3), all liquid containers must be in a 1-quart clear plastic bag (1), and each passenger is permitted only one liquids bag (1).
Pack your checked bag with your non-essential items
If you need to bring a checked bag, remember it will need to remain under 50 lbs to avoid oversized baggage fees.
Checked bags are typically large suitcases or duffle bags with a significantly larger carry capacity than a carry-on bag. Since these bags will be handled, and not always kindly, by multiple people and machines as they travel to and from the aircraft, consider hard-shell bags that will protect your belongings from impact and scratch damage.
Additionally, remember that you will need to spot this bag among hundreds of other people's luggage, so try to choose a suitcase that is easily identifiable or attach stickers to it to make it stand out.
It's not uncommon for checked bags to miss connecting flights, even if you make it. If you get to your destination and your bag is not there, immediately talk to airport staff about filing a claim. Being proactive by taking photos of your checked bag inside and out before you leave for the airport will help with this claim.
It's best to pack your checked bag with larger and non-essential items. This includes any sporting equipment, liquids in containers larger than 3.4 quarts, and clothing items.
Packing cubes, which allow you to compress the air out of clothing bags, are a great way to maximize space and keep your checked bag organized. Large electronics that don't have batteries, like video game consoles, may also need to go in your checked bag, but always confirm with the airline before flying to ensure they are permitted.
Your checked bags will go through security after you drop them off at check-in, and it's not uncommon for your bag to be open and inspected. Remember this when you're packing as the TSA officer inspecting your bag will need to repack it. Packing in an organized manner will maximize space and make it easier for your checked bag to be repacked if required.
Read more: The Ultimate Study Abroad Packing Guide
How to navigate airport security
Once you have arrived at the airport, you will need to check in, drop off your checked baggage, or proceed towards security. While the security check is the most intimidating part of flying for many people, knowing what to expect and being prepared will help you breeze through TSA.
Consider Global Entry, TSA PreCheck, or Clear
TSA PreCheck and Clear are essentially express lines for airport security. However, the way they expedite the security process varies. TSA PreCheck allows travelers to keep their belts and shoes on, and keep their 3-1-1 liquid bags and large electronics in their luggage. Alternatively, Clear expedites the identification and document check process through using biometric kiosks. While both of these options will shorten your time spent in the security line, they each have their benefits and drawbacks.
Pros of TSA PreCheck
Avoid unpacking your bags
Avoid taking off shoes and any other clothes
Significantly faster process than traditional airport security
Only $85 for five years
Cons of TSA PreCheck
Requires an in-person meeting to provide fingerprinting
Requires you to pass a background check
Doesn't expedite the documentation check process
Pros of Clear
Avoid having to show your ID and boarding pass to an agent
Also includes a Health Pass to prove vaccination and an Event Pass to get into events faster
Cons of Clear
Still requires you to go through the traditional security screening (unless you also have TSA PreCheck)
Costs $189 a year
If you truly want to maximize your airport security convenience, you can have both TSA PreCheck and Clear.
Additionally, for international travelers, Global Entry is another option that expedits clearance into the United States (and US partners) through a kiosk. Global Entry costs $100, lasts for 5-years, and includes TSA PreCheck, making it the best option for international travelers.
Boarding and deboarding the plane
After clearing security, the first thing you should do is find the flight information board and confirm your flight's gate and boarding time. This will inform you of how much time you have before you need to be at your gate, ready to board the flight.
Larger airports will have various forms of ground transportation, like a shuttle or train, that you may need to take in order to reach the correct set of gates for your flight. Pay close attention to not only the gate but also the concourse.
Depending on how much time you have before boarding, you now have a few options of what to do. There are various restaurant and bar options for if you want food or a drink, and other stores you can shop at. Airports also commonly have tables with outlets to charge your electronics. There will also be seats in front of your gate that you can sit and wait in. Regardless of what you do, pay close attention to time and even consider setting an alarm for a few minutes before boarding begins.
Pro tip: Before your flight's scheduled boarding time, go to the bathroom and fill up your water bottle.
Different airlines have various boarding protocols, but generally, you will be assigned a boarding group (found on your ticket) and, once called, can proceed onto the plane. While doing so, have your travel folder out and your ticket ready to hand over. If you are using a mobile boarding pass, put the brightness on your phone all the way up to ensure the machine can scan it. It's also a good idea to screenshot your boarding pass in case you lose connection.
Along with different boarding protocols, you may or may not have an assigned seat, depending on the airline. This will also be on your ticket; however, if you're flying Southwest, it is open seating, so feel free to take any seat that you like. Once you reach your seat, consider wiping down the main touchpoints, like the seatbelt, tray table, and window, with a disinfectant wipe – many airlines will even provide once as you board!
Know what to do once you're on the plane
You will be required to place your carry-on bag in the overhead compartment or, if it fits, under the seat in front of you. While you will have access to the overhead compartment during parts of the flight, it's a good idea to take the items you may need, like a sweater, travel pillow, headphones, and tablet, out of your carry-on before placing your bag in the overhead compartment.
Once you are in your seat, have the items you may need throughout the flight in the seat pocket or under the seat in front of you, and are bucked up, you are ready to fly!
There are a few things to keep in mind during the duration of your flight:
You may have pressure built up in your ears when the plane ascends
You can only get out of your seat when the seatbelt light is off
Smoking or vaping on planes is illegal
Various food and drink options are available, complementary, or for a charge depending on the airline
Your phone and other electronics must be in airplane mode or turned off during flight
You cannot use laptops during takeoff and landing
Feel free to eat and drink food you brought with you, but do not open outside alcohol
Be prepared for deboarding
Once your flight has landed and arrived at the gate, do a quick check around your seat to ensure you have all of your items. It is best to never place important documents in the seatback pocket, as these are easy to forget, and you will not be allowed back on the plane once you disembark.
After leaving the plane, follow the signs for baggage claim or the exit. Alternatively, if you are flying internationally, you must go through border control before leaving the airport. If you have a checked bag, you will need to find the corresponding baggage claim carousel to your flight, which should be on an electronic screen near baggage claim.
Pro tip: Don't forget to turn airplane mode off on your phone once you land.
Bonus tips for flying with ease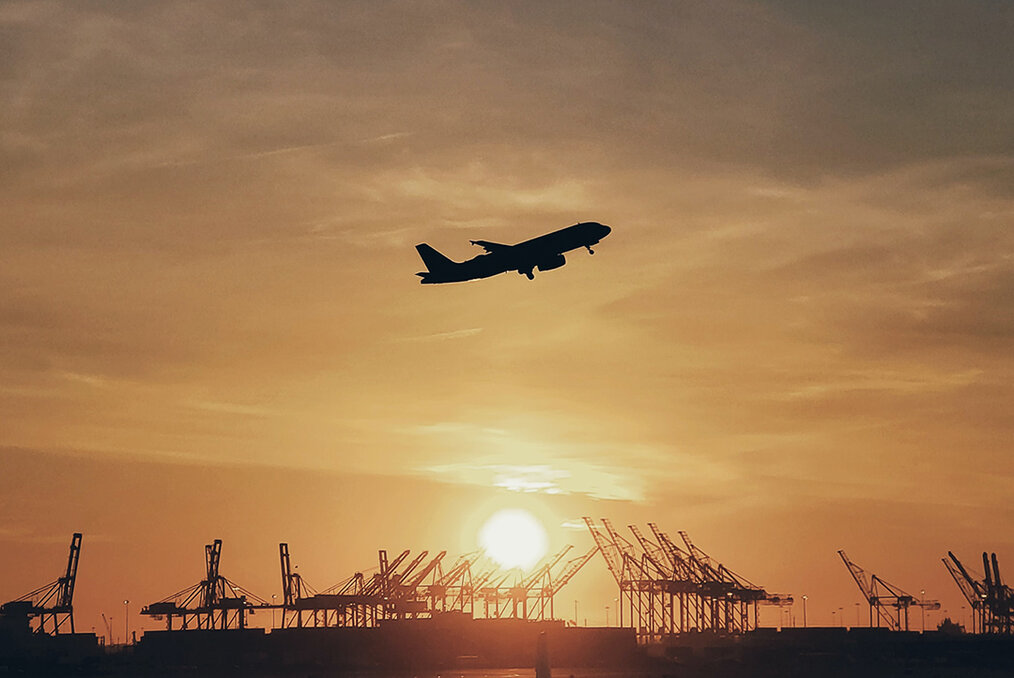 Wherever you fly, and whatever the nature of your trip, being proactive in preparing for air travel will make your journey easier. There are other considerations that can make your time in the security line, waiting for your plane to board, or your entire trip more convenient.
For example, if you are studying abroad, taking a gap year, teaching, or working overseas, flight cancelation protection, airfare price protection, and travel insurance can be highly beneficial.
Additionally, travel credit cards, like the Chase Reserve card and American Express Platinum card offer benefits to travelers, especially while abroad.
Both cards come with zero foreign transaction fees and a membership with Priority Pass, which provides access to airport lounges globally. Even better, both of these cards, and various other travel cards, offer a full credit for the cost of TSA PreCheck or Global Entry.
Learn more by reading our article on the best travel credit cards for study abroad students, as many of the considerations are the same for all international travel.
Finally, nothing can ruin a trip as fast as getting ill. Find answers to common FAQ's regarding travel during the pandemic by reading our COVID-19 Travel Guide.
Best of luck, travelers!
Ready to take the next step in preparing for your trip? Check out these articles to help turn your dreams of meaningful travel into reality: