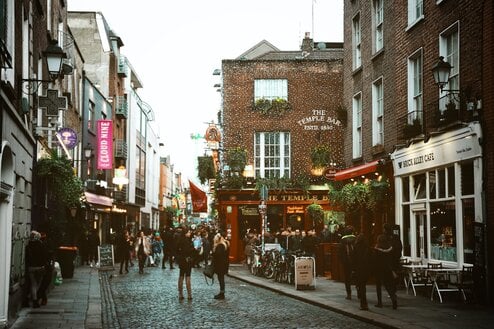 Gap Year
10 Useful International Travel Tips for First-Time Travelers
Overcome your pre-departure jitters with our 10 useful international travel tips for first-time travelers. Follow these tips and travel abroad like a pro!
No matter how much you've traveled in your home country, the thought of taking your first trip overseas may feel both thrilling and nerve-wracking. At Go Overseas, we've been globe trotting for years and yet we continue to learn new tips and tricks when it comes to traveling.
Going somewhere completely new may be initially scary and confusing but it doesn't have to be! Follow these simple tips of things to do before traveling internationally to ensure smooth sailing.
1. Prepare your travel documents
The most important tip to avoid unnecessary stress is to apply for your passport well in advance. Without your passport or a travel visa, your potential travel radius is limited significantly.
Passport
This can be an oversight for some people, but a passport validity of 10 years can make people complacent, forgetting that it actually requires renewing.
Many countries may not even let you enter if you have less than 6 months validity on your passport and your request for a visa may be denied if you don't have enough free pages in your passport.
A general rule of thumb to follow is to make sure you have a valid passport at the time you're before booking your flight. The process for applying for and receiving your passport can potentially delay your trip if you don't apply in advance.
Visa
You'll need to check in advance whether you need a visa which is a document issued by the destination country granting you entry. Showing up to your flight without the necessary visa may lead to you being rejected, especially if you cannot apply for one on arrival.
US and UK passport holders can travel to quite a few countries without a visa, or they can receive one on arrival. However, rules vary between countries so be sure to thoroughly research the entry requirements.
Read more: How to Get a Work Visa for Teaching English Abroad
2. Research your destination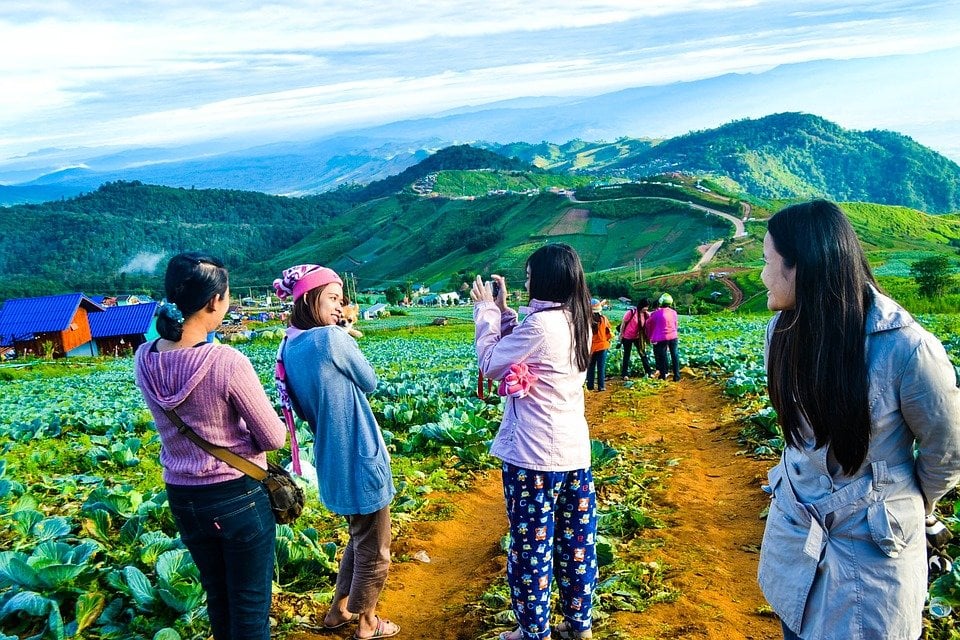 It is important to invest plenty of time in researching your destination to optimize your experience. While it may seem more fun to travel spontaneously, it is far more practical if you are able to anticipate some of the nuances of your destination country by studying the tips for traveling abroad for the first time.
Aside from differences in language and culture, laws may vary too. Did you know that chewing gum is illegal in Singapore? Or that it's illegal to feed pigeons in Venice? If your plan was to ride a cow while intoxicated in Scotland, you'll find that that's prohibited, too. Foreign countries are full of laws that may be strange to you, but that's only because it is not your culture. Knowing them ahead of time can keep you out of trouble.
Questions to research about the country you're visiting
Can you drink the tap water?
What is the local currency?
What is the dominant religion and are there rules around clothing modesty?
Do you need any vaccines?
How catered to tourism is your destination? Are accommodations for tourists widely available?
What is the country's main language? How widely is English spoken?
Does the local food align with your dietary requirements?
Do traffic laws in this location differ from your home country?
3. Address money matters
Before you set off for your far flung destination, you will need to notify your bank to let them know that you are traveling. That way, your bank doesn't suspect fraud when they see your card is suddenly being used at a market in Thailand.
Depending on your destination, you may not have easy access to ATMs. Some countries that run on largely cash economies might not even have card readers at most restaurants or businesses. If this is the case, be sure to carry enough money on you to cover your expenses on a day out. Some travelers store larger sums of money in a money belt for safety.
4. Compare transportation & accommodation options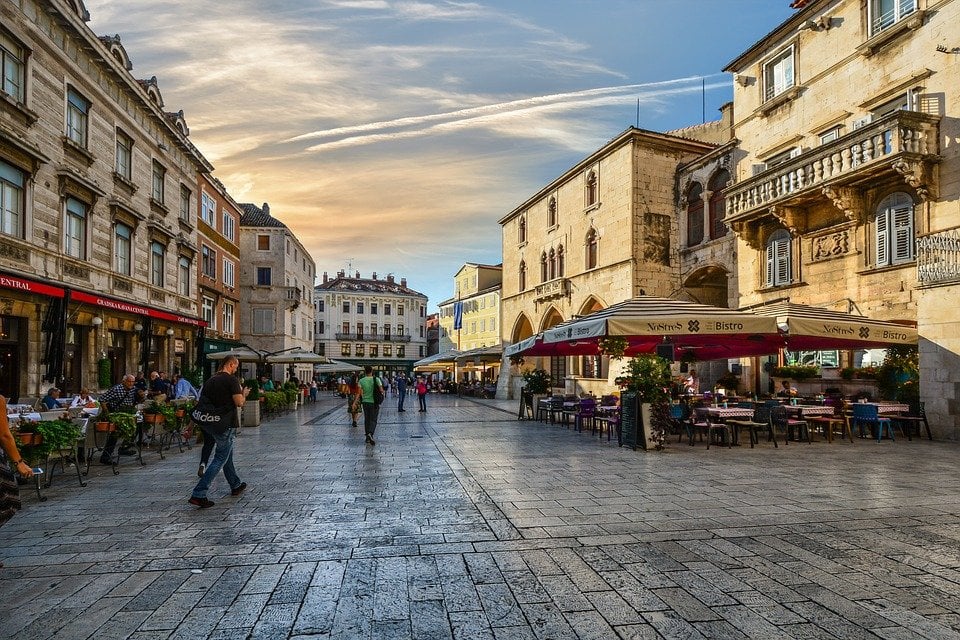 You are likely to be on the move every day, so be sure to research the most effective way to travel during your trip.
Transportation
Websites such as Rio2Rome and 12Go are great tools for exploring route options and figuring out which mode of transportation (bus, train, or plane) will be the quickest and cheapest.
Buses and subway systems are usually the most cost-efficient and eco-friendly mode of transportation and also offer you the chance to embrace the sights and chat with locals. Otherwise, you can always download a rideshare app such as Uber, Cabify, Grab, or Bolt to get door-to-door service with vetted and licensed drivers at fair prices.
Accommodation
While hotels are always a good option, hostels, guesthouses, and Airbnb can work out to be cheaper and more immersive, allowing you to meet other travelers. If you opt for a hostel, boutique hostels are oftentimes equipped with nicer amenities than budget hotels.
Should you choose to stay in one place for a considerable period of time, be sure to explore places that offer monthly discounts. Websites such as Hostelz.com compare sites such as Hostelworld, Booking, Gomio, and more, and also allow users to book directly through the site with the lowest prices.
5. Book everything in advance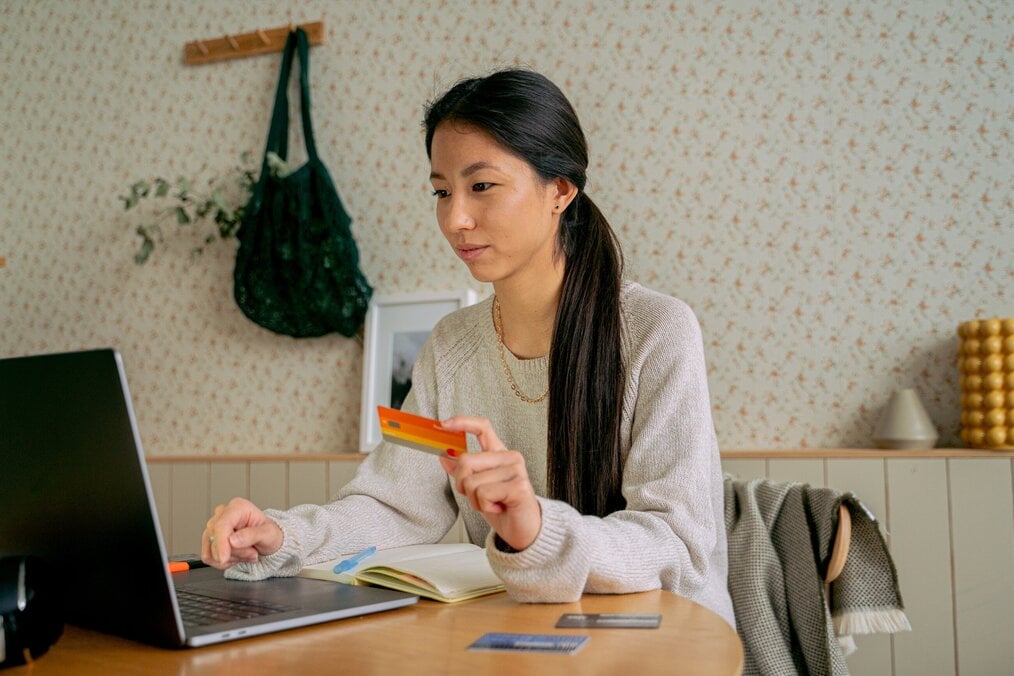 If you are certain of your itinerary, the best time to book your trip is whenever you have the money and the commitment to travel. While it is nice to have the freedom to make the last-minute choice of where to stay, don't be surprised if accommodation is scarce or suddenly very pricey when you show up at your destination.
It is not unheard of that last-minute travelers end up scrambling for accommodation because they didn't book anything beforehand. Not only will you end up paying more to book whatever is available, but being left without a place to stay is extremely stressful when you're in a new place for the first time.
The same goes for transport tickets – you'll find the best deals by booking beforehand! The peace of mind of having your itinerary planned seamlessly from start to finish is truly priceless. It gives you more time to devote to enjoying your trip and less time stressing about what comes next.
6. Avoid travel fatigue
As you start booking your first international trip, your excitement may get the better of you and you may want to go all out. How many cities can you fit in one trip? How much can you see each day? Do you want to go north to south, AND east to west? Take our advice: slow down and take your time.
Tips to overcome travel fatigue
Give yourself time to recover from Jet lag: Recovering from a long-haul flight is challenging enough - but when you're in a new timezone, you're bound to be jet-lagged. Traveling across time zones can throw off your circadian rhythm, and it can take a while to adjust to your new schedule. Allow yourself enough time to recover and rest before moving on to the next destination.
Be prepared for cases of travel and motion sickness: Whether you are traveling by plane, car, or boat, you may be susceptible to suffering from motion sickness. Be sure to pack some travel sickness medication with you and allow yourself enough time to rest and get over it.
Make sure to schedule enough time for each destination: Prioritize quality over quantity. It is far more rewarding to thoroughly explore fewer locations at your own pace than to barely and frantically scratch the surface of a whole country. Many travelers are too ambitious, trying to squeeze whole countries into their itineraries. Then upon reflection, these travelers go home realizing that half of their time was spent traveling.
7. Prioritize your health & safety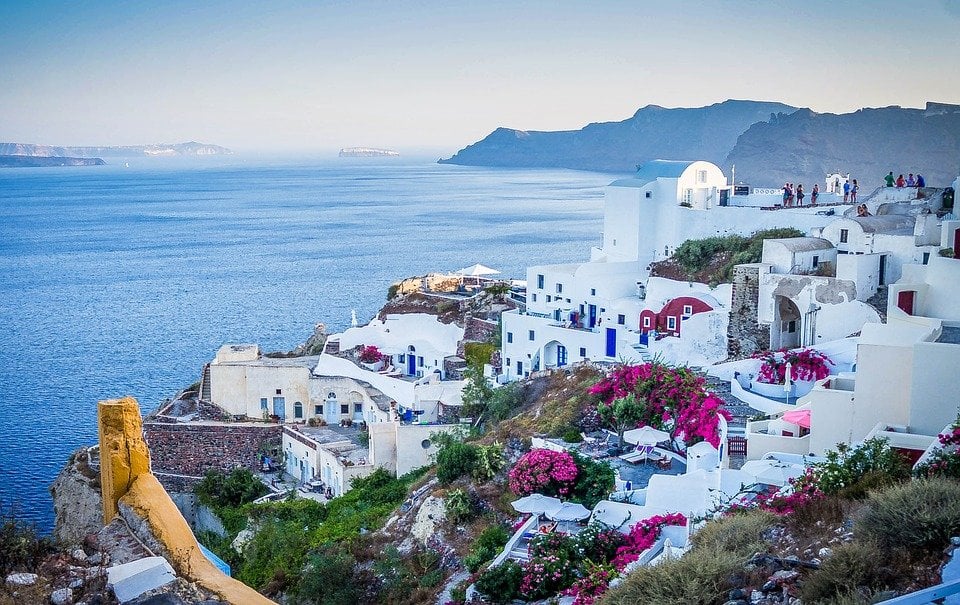 While you shouldn't preoccupy yourself with things that could go wrong on your trip, being aware of your surroundings and taking precautions to keep yourself safe will go a long way in enjoying your new adventure.
Safety tips to follow while abroad
Protect your items from pickpockets and petty theft: A crossbody bag or fanny pack is by far the most effective way to deter pickpockets and store your phones and wallets safely. Never keep valuables in your back pocket or the outer pocket of a backpack! If you're really concerned, money belts you can wear under your clothes and theft-proof wallets are also good options.
Stay connected: Share your itinerary with friends and family members before you leave so they can keep track of your adventures. Include addresses and contact information for any accommodation. If you are from the US, you can register with the U.S. State Department's Smart Traveler Enrollment Program (STEP). That way, the local U.S. Embassy will know to get in touch with you in the case of a natural disaster, political unrest, or another emergency.
Consider purchasing travel insurance: Travel insurance should be a non-negotiable addition to your list of things to do before traveling internationally. From emergency evacuations to reimbursement for lost luggage, travel insurance can save you a lot of money in the unlikely event that something bad happens. Get yours and other travel goodies on GO's nomad essentials page!
Use common sense: Ask locals and staff at your accommodation for insight on which areas to avoid, if any. Always try to travel with a buddy at night, and if you go out, don't drink too much, especially if you are alone or without people you trust. If you use apps to meet new potential friends or dates, always meet in public places. Above all, always follow your gut if a person or situation gives you a bad feeling!
8. Pack appropriately
Packing appropriately can simplify your trip. Packing too much, too little, or simply setting off with a disorganized suitcase can all negatively affect your experience.
Here are some helpful tips to consider when it comes to packing:
Use packing cubes: Never, ever, underestimate how much packing cubes can improve your travels. They help with organization, are space savers, and can even keep your clothes neater. Packing cubes are relatively cheap and help you keep it together - both literally and figuratively - while traveling.
Travel light: While you should always make sure that you have something for warm weather, cold weather, and rain, remember not to go overboard. Having luggage that is too heavy can make getting around miserable (especially in older buildings with no elevators!). Concerned that you may run out of clean clothes? Use a laundry service, or better yet, treat yourself and buy some memorabilia in the form of clothes!
Keep your possessions safe: This goes without saying, however, there are many different ways you can go about keeping your possessions safe. You can use a lock on your rucksack or suitcase to deter baggage thieves. Bring your important possessions (electronics, jewelry, etc.) with you in your carry-on bag. If you're at the hotel and you're still not at ease, keep your possessions in your room safe. Hostels often have lockers but you will need to provide your own lock.
9. Read up on airport travel tips
Pre-departure and airport anxiety are very common among both rookie and seasoned travelers. There's just something about being in a big, vast building, with hundreds of departure boards and people rushing around that can make you feel uneasy and flustered, especially when you're flying internationally for the first time.
However, navigating the airport is a relatively straightforward process, especially when you break it down bit by bit. You find out which terminal you fly from, check-in, make it through security, and then you can enjoy your pre-departure coffee. Voilà!
Ways to improve your airport experience
Print off necessary documents beforehand (visa, flight tickets, accommodation details, etc.)
Find out which terminal you're departing from beforehand (some airports are big enough that the terminals are miles apart!)
Check-in online ahead of time if you are able to do so!
Download your favorite shows, movies, podcasts, etc to help pass the time.
Weigh your bags the day before to ensure that you're not over the limit.
10. Consider connectivity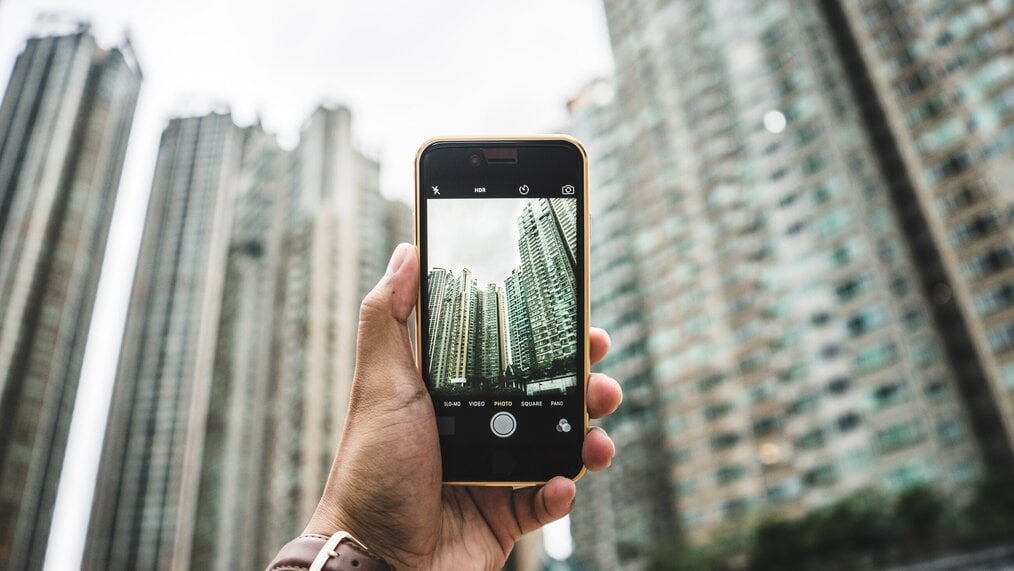 While traveling can be eye-opening and liberating, it can get lonely at times, especially if you are someone who suffers from homesickness. But going abroad doesn't mean that you have to go without speaking to your friends or family. There are many ways in which you can keep in contact with loved ones, whether you are calling them every day or just sharing pictures of your travels!
When keeping connectivity in mind, you should take into consideration:
International roaming vs local SIM: You'll need to decide whether it makes more sense to use international roaming through your current plan or to buy a SIM card while abroad. You'll need a phone that's unlocked in order to use a prepaid SIM.
Availability of public wifi at destination: Using public wifi is a great way to save data. Major cities have wifi available all over, while other more remote destinations may have limited coverage.
Need for a VPN: Social media and communication apps like Facebook, Instagram, WhatsApp, and others may be blocked in some overseas countries (China, Turkey, and the UAE, to name a few), so be sure to look into whether you need a VPN to access them.
separator_solid
---
Travel abroad for the first time with confidence!
Although compiling and completing the list of things to do before traveling internationally for the first time may be considered tedious, these are things that will greatly enhance your experience! Remember to plan ahead, acquire travel insurance, and grab some packing cubes. When it comes to your trip: slow down and prioritize quality over quantity! By being prepared for your first international outing, you will have a fantastic experience that will have you yearning for more!