Tours & Trips
The Best International Travel Tips for First Time Travelers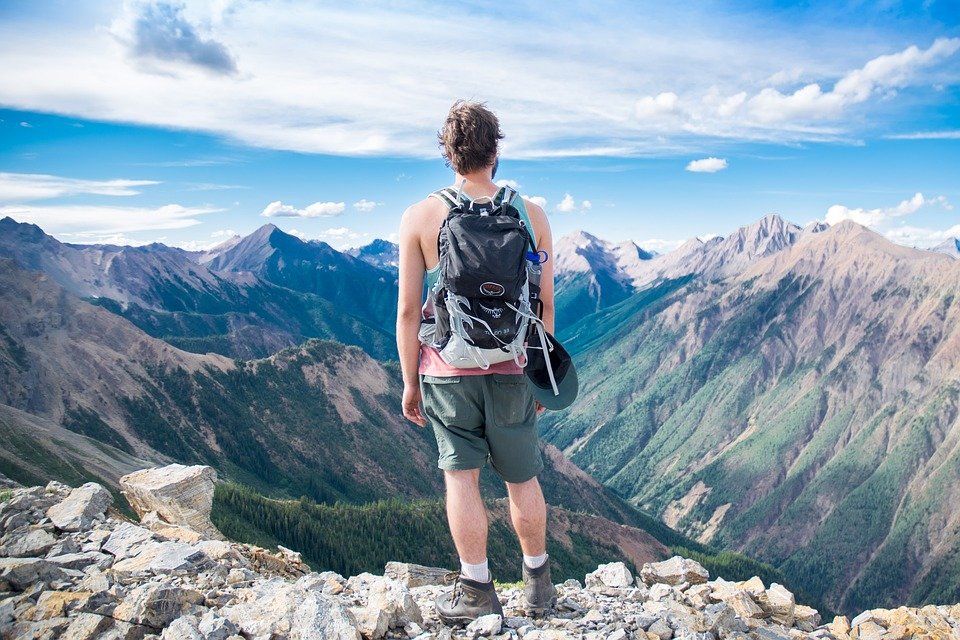 Whether you've traveled a lot, or have recently decided that seeing more of the world is an important part of your life, there's a great thrill in finally taking your first international trip.
Traveling with friends can be great, but make sure you find time for yourself in each day so you don't get overwhelmed; same goes for an escorted tour.
No matter how much of your home country you've seen, it's exciting to think about going somewhere completely new, different, and foreign. It's can also be a little scary, confusing, and require some additional logistics – and that's perfectly okay! If you're feeling a little confused, here are the most essential international travel tips for first-timers:
Deciding Where to Go for Your First International Trip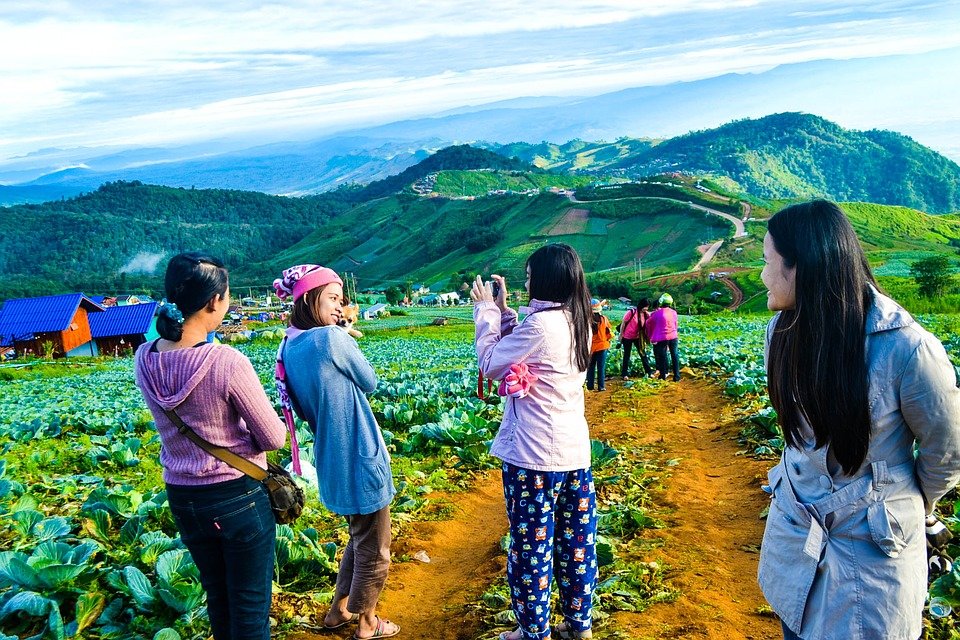 If you aren't even sure where you want to go, this can be a big hurdle for your first trip abroad. Personally, I have always had a list ten miles long of destinations I wanted to visit someday, but even then: how was I to choose the first one?
Here are some important things to ask yourself as you try and narrow down a literal world of choices:
Do you want to stay close to your home country, or go far away?
Do you speak a foreign language? Or, are you comfortable traveling to a place where you don't speak the language?
Do you eagerly look forward to making new friends and connecting with locals? Or, are you more comfortable traveling with people you already know?
What is the most exciting part of your trip, in your mind? (Some options include seeing beautiful buildings and architecture, eating delicious or unusual foods, meeting new people, wanting to lay on a beach or climb a mountain, or just wanting to party. You can choose any or all of these options, but it might help to figure out which 1-2 are the most appealing.)
What is your comfort level about different countries you have in mind? Some people are willing to travel to more "risky" countries right away, whereas others like to travel in safer countries first.
Once you've thought about these questions, hopefully, you can narrow down your choices to one or two countries.
In case you're still unsure, a good recommendation for first-time travelers is to visit Western Europe or the United Kingdom. Most people speak English (even if it's not the national language), there are good transportation options (buses, trains, and airplanes), and lots of culture to experience for the first time.
Australia and New Zealand are equally easy, but slightly more adventurous destinations. If you really want to go somewhere different, Mexico, Costa Rica, and Thailand are great first-time destinations for travelers to test the waters in a non-Western destination.
Planning Your First Trip Abroad
Once you've decided where you're going to go, there are several more important things to consider:
For how long you'd like to be traveling
Where you would like to visit in the country/countries you've chosen
What kinds of places you would like to stay in (e.g. hostels, hotels, vacation rentals, campgrounds, etc.)
What budget you have
How you'll get there
If you want to do an escorted tour, go solo, or with friends
Regarding the last point, this is a big one: on my first international trip, I did all three! I arrived on my own for a few days, met up with friends for a few more days, and then joined an escorted group tour for the last couple days. Traveling with friends can be great, but make sure you find time for yourself in each day so you don't get overwhelmed; same goes for an escorted tour. The nice thing about both traveling with friends and a group tour is that you have people to enjoy all of the sights with!
Give Yourself Enough Time to Get over Your Jet Lag and Enjoy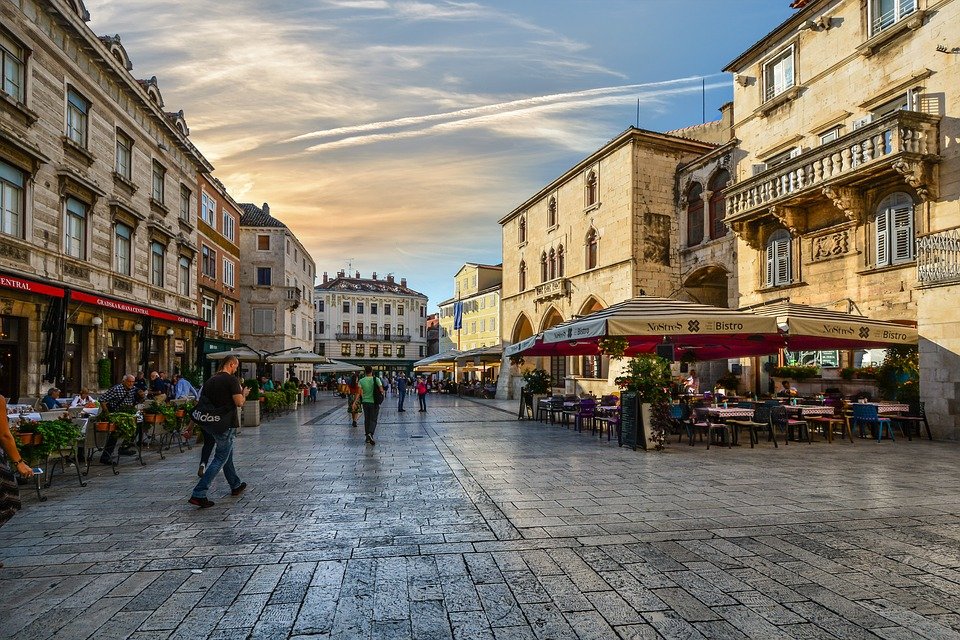 A 7-10 day trip is a great length for your first trip – or 4-7 days per country you're going to visit. It's enough time to really experience the cities you want to visit, but not so much that you'll be super homesick by the end.
At the same time, you'll want to take into account that you may experience jet lag. A good rule of thumb is that it can take up to a week to adjust for every 8 time zones you change. So, if you're flying from Los Angeles to London, you can expect several days where your brain and body are adjusting to the new time zone.
Some quick tips to zap jet lag? Drink plenty of water, sleep on your new time zone, and eat the first meal possible at the appropriate time in your destination. Even if you arrive at an odd hour, try to put yourself on a "normal" sleeping schedule and resist naps. No matter what, be sure to consider whether you need an extra day or two in your schedule to adjust.
Save Money by Looking at Different Ways of Getting Around & Accommodation Options
Most international trips are going to require you to fly there, but for getting around your destination, consider other options such as a road trip or trains. I personally like using Rio2Rome and GoEuro (only in Europe) to figure out which mode of transportation will be quickest/cheapest.
This is one of the biggest questions for travelers at every level of experience: how far in advance should you book your trip?
Also, riding the bus in a lot of countries (Spain, Thailand, Costa Rica) is actually pretty nice and not at all like hanging around a sketchy Greyhound station in the U.S. Don't write off that option -- it can often be cheaper and quicker than the train!
As for accommodations, it's also good to look around. While hotels are always a good option, don't forget to do research on hostels and Airbnb options where you're traveling – these offer you the chance to connect with other travelers while you're there.
Book in Advance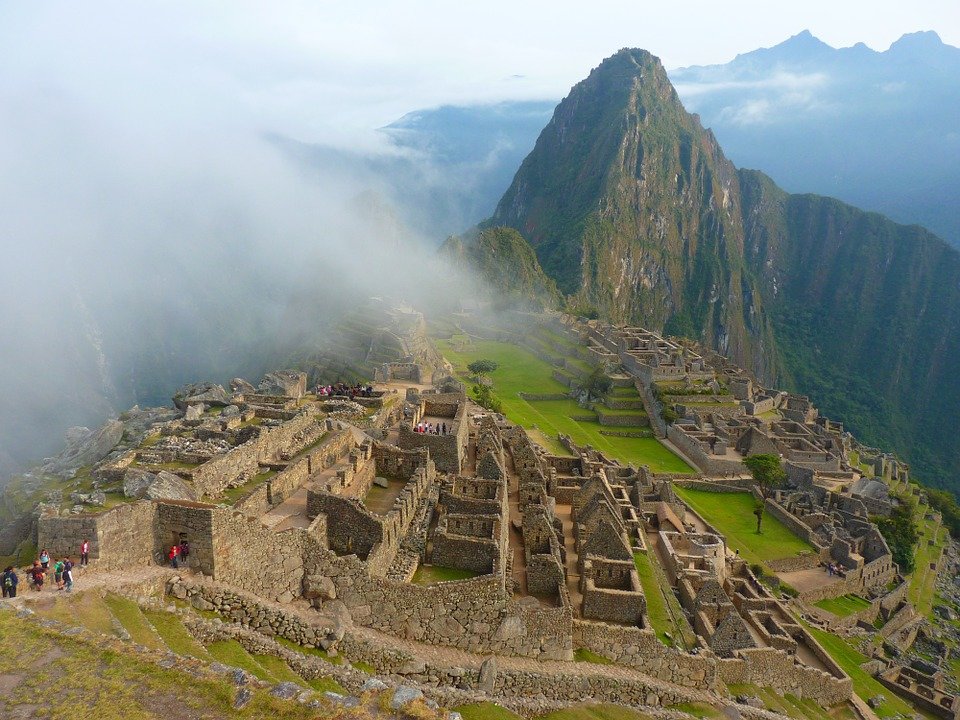 This is one of the biggest questions for travelers at every level of experience: how far in advance should you book your trip?
Lots of studies suggest that booking airfare somewhere between 56-62 days before your departure is the best way to get a good deal, and try and book on a Tuesday since that's often the cheapest day of the week. Some tools like Kayak's Flight Alerts and the app Hopper can help you keep an eye on airfare if you're trying to snag a deal. Otherwise, whenever you have the money and are ready to commit is the perfect time to book!
It's also a good idea to have a place to stay booked for your arrival day. Even if you'd rather not plan out every day of the rest of your trip, it's always good to have a place to go right when you arrive. Also, you'll usually have to write an address down on your customs form (your hotel / hostel address works), so having that first night booked is good for that as well.
Pro Tip: You can get flight discounts just for being under 26 years old! Look at flight search engines like StudentUniverse to nab a youth discount.
Prepare Yourself Mentally
Okay, awesome! You've picked your destination, you've booked transportation and accommodation... what now? Aside from the growing anticipation for your trip, it's okay to still feel some butterflies. Depending on how far in advance you have booked this trip, you may have to wait a few weeks or months with an increasing combination of nerves and excitement.
It's exciting to think about going somewhere completely new, different, and foreign.
As your departure date gets closer, you may start to get more nervous as you get more excited – this is your first time leaping out of the comfort and familiarity of your own country, and that's kinda scary (it still scares me each time I'm headed somewhere new, even after traveling to 20 countries!). Some quick tips I like to remind myself:
Most people in the world enjoy connecting with people from other cultures, and you have probably chosen a country with lots of people who will be excited to show you their home.
Usually when you're afraid, it means you really care about something and you're worried it might not go well – traveling is a great chance to learn that you can handle when things go wrong and still have a good time.
The world is amazing! Your inspiration for booking this trip was to see more of it – and hopefully your trip will live up to your dreams (it's usually vastly more exciting than you could ever imagine).
When you're traveling, it's really easy to meet other people. Don't stress!
Handling the Logistics of Travel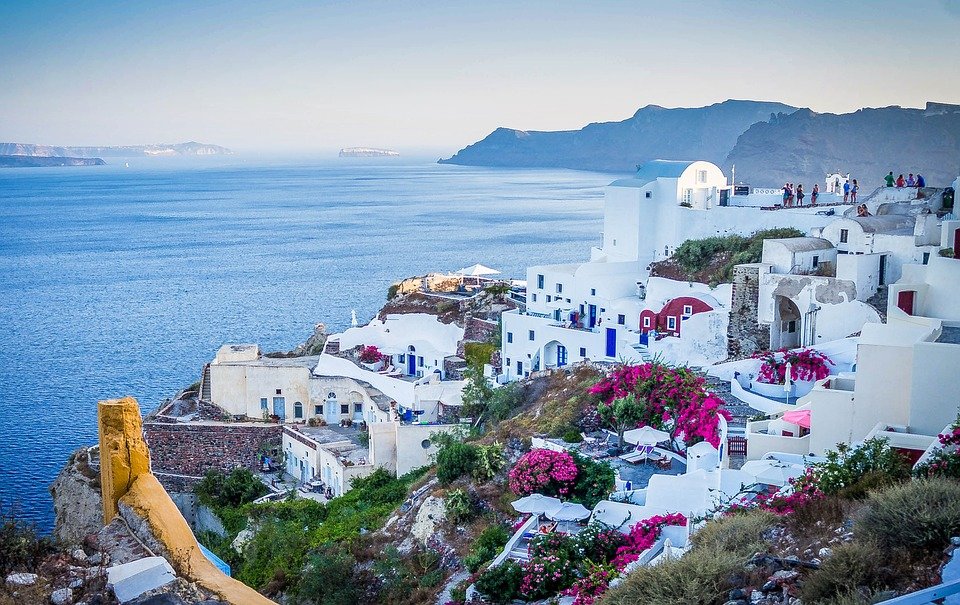 Okay, so what about the logistics of traveling overseas? Is there anything you have to differently than you would at home? Well, yes.
Apply for a passport well before departure...
Ah, passports. Yes, you're going to need one – apply as soon as you can, even before you book your flight, as you'll have to provide your passport number at some point in the booking or check-in process.
The U.S. passport application process can take up to 8 weeks, so be sure to apply as soon as you start thinking about your first trip. If you run short on time, an expedited application process can shorten this to 2 weeks – but it comes with a pretty hefty increase to the basic $135 application fee.
... And make a copy of it
A good tip is to make a photocopy of your "information page" once you receive your passport and stick that in your wallet and save a photo of it on your phone -- sometimes people ask for your passport number for unusual things like hotel check-in or tours! Plus, it'll help you get a replacement passport much more easily if it ever gets stolen or lost.
Be sure to store your passport in a safe place whenever you're traveling, too, such as an inside pocket of your day pack, or the hotel safe in your room.
Tell your bank you'll be abroad
It's always a good idea to tell your credit cards and bank that you'll be abroad. That way, they won't flag your account as hacked and freeze it, leaving you stuck without money. Typically, this is just a simple phone call or online form.
International travel safety: sign up for STEP
Usually, the most you'll have to worry about is pickpockets and petty theft -- just make sure your stuff is in eyesight (don't sling your backpack on the back of your chair at an outdoor cafe in Europe, for example) and you're more aware in crowded areas.
It's also good to register with the U.S. State Department's Smart Traveler Enrollment Program (STEP) or your home country's equivalent. That way, they'll know to get in touch with you in the case of a natural disaster, political unrest, or another emergency.
If you're very concerned about safety, you might want to consider travel insurance. Even if your medical insurance is valid abroad (some plans are), travel insurance will help you out in more situations -- from emergency evacuations to reimbursement for lost luggage, it could save you a lot of money if something truly bad happens abroad.
Check whether or not you'll need a visa
One last important point: as you book your trip, make sure you consider whether you'll need a visa to travel. For most of Europe, the U.K., and many other countries, U.S. passport holders can travel without a visa / receive one on arrival.
However, for some -- like Vietnam -- you'll have to apply for a tourist visa in advance. Be sure to check with your government (in the U.S., that would be the Department of State) to make sure you understand exactly what visa application you need to file, if any.
You've Got This!
If you've successfully managed all of this, at some point you'll need to go to the airport. The official recommendation is to arrive at least two hours before departure, but for your first international flight it doesn't hurt to be early: three hours will give you plenty of time to check in, get through airport security, and find you gate. Given that many U.S. airports have separate terminals for international flights and you may not be familiar with the area, give yourself plenty of time.
And that's it! Have an amazing trip, and bon voyage!
Disclaimer: We have paid relationships with some of the companies linked to within this article.