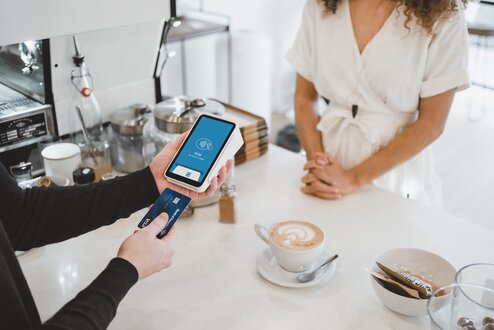 Study Abroad
The Best Travel Credit Cards for Students & Gappers in 2023
Whether you're planning a semester abroad or an entire travel gap year, managing your purchases and expenses can be intimidating. We'll help you decide which travel credit card works best for you!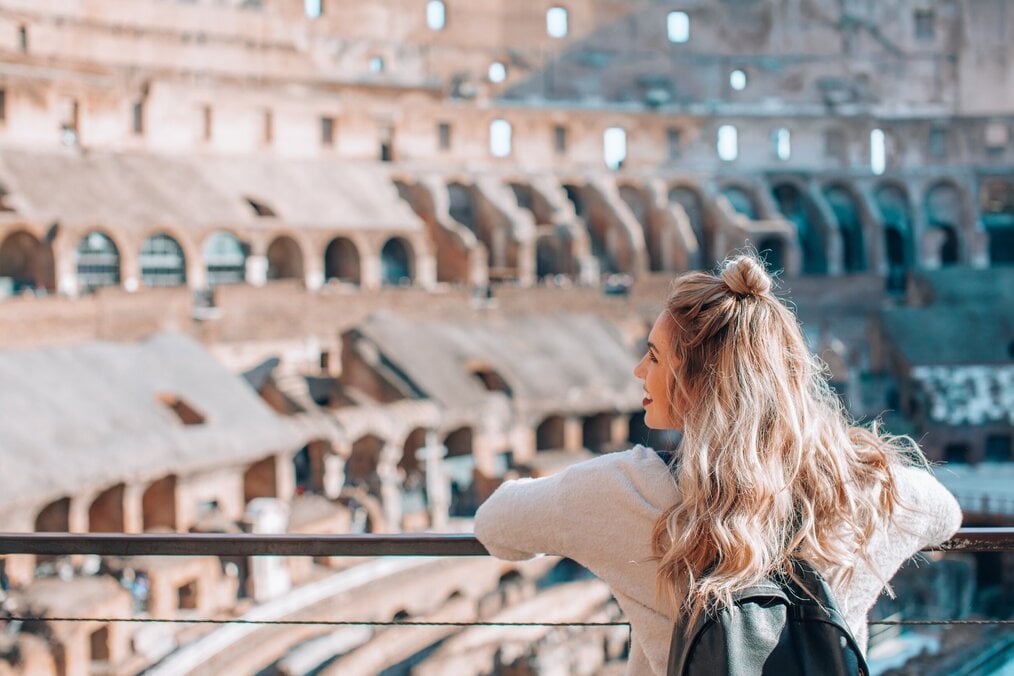 When it comes to credit cards, there are lots of options out there. However, it can be tough to figure out which one is best suited for your needs.
Plus, if you're an international student or planning frequent trips abroad, you'll want a card to help maximize your rewards while saving you money on fees and foreign currency exchange rates.
Not sure where to start? We'll take a look at some of the best options available to students who plan on studying abroad. You'll know exactly how each card stacks up against its competitors, from annual fees to bonus points.
Note: Here at Go Overseas, we're focused on connecting you with the necessary resources to pursue meaningful travel abroad! This article was based on the author's research and recommendations alone as a fellow study abroad alum, and has not been reviewed, endorsed, or approved by any bank or credit card issuer.
Benefits of signing up for a credit card as a study abroad student
Credit cards are an excellent way for international students or gap year takers to get their feet wet in the world of credit. If you're unfamiliar with how these cards work, here's a quick rundown:
Credit card companies want to make money off everyone, offering incentives encouraging consumers to use their services. This means rewards programs and low-interest rates on purchases made with the card. The best way to take advantage of these benefits is by signing up for a study abroad credit card before leaving home and using it exclusively while abroad. This will help you build your credit history and give you extra money to travel!
If saving money is more important than earning rewards points, then consider using an International Student Identity Card from your school (they probably have one). This way, if you need to buy textbooks in New Zealand or pay for museum tickets in Spain, you'll be able to prove your student status. Not only do these ID cards prove your student status worldwide, but they can provide you with a wide range of discounts from around the globe.
Looking for more travel tricks? Check out our Airport Tips & Tricks for Stress-Free Travel!
Be careful about spending — a credit card isn't free money!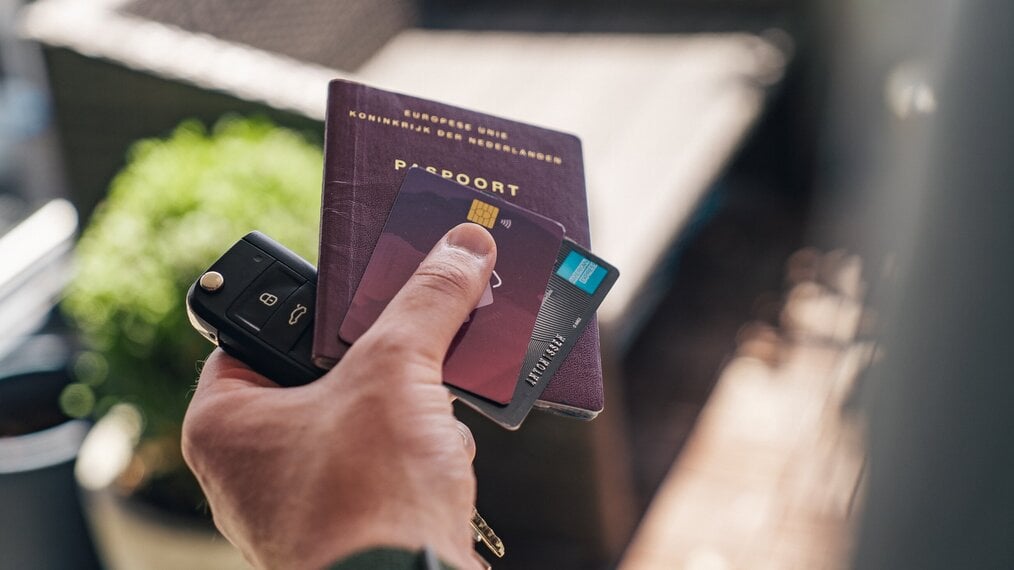 It's essential to be mindful of the fact that credit cards are designed to make it easy and enticing to spend money. If you're not careful, this can lead to a lot of debt.
"I took my credit card on my undergrad study abroad in Spain and found it really easy to drop money here and there until I got home and realized I had over $1,500 in debt that I couldn't immediately or easily pay back. It can be a slippery slope!" - Andrea P.
In addition, credit card debt is expensive – Depending on your interest rate and minimum monthly payment, paying off a $1,000 balance over five years could cost you more than $4,000 in interest alone! And if your credit score drops because of missed payments or other missteps related to managing your spending habits with a credit card, it can impact things like getting loans or renting an apartment in the future.
Cards for beginners with no to average credit
You might be wondering, "If I don't have any credit history, how can I get great travel rewards or cash back cards?"
The good news is that it is possible. There are some great travel rewards and cash-back credit cards for people with no history of borrowing. Choose a card that suits your needs, and make sure to check out the benefits and rewards it offers before applying. You should also look for a card with no annual and no foreign transaction fees because these expenses are common while studying abroad!
Best for starting credit: Discover it Secured Credit Card
Recommended credit score: 300 - 629
If you're just entering the world of credit, or if your credit history is thin, the Discover it Secured Credit Card is a good option. It offers an initial credit line of $200 to $2,500 based on the amount of your security deposit. That means a $200 deposit for a $200 limit and so on.
The security deposit can be refunded anytime after six months from opening an account by requesting it in writing (and paying off any balance). No annual fees are associated with this card; however, there is a late fee if payments are not made within 30 days.
Pros:
Build your credit with responsible use
Earn cash back rewards with no annual fee
You must prove that you'll be able to pay your bill
Requires a security deposit
Best for growing credit score: Capital One SavorOne Student Cash Rewards Credit Card
Recommended credit score: 630 - 689
The Capital One SavorOne Student Cash Rewards Credit Card offers some of the best opportunities for students to build credit. This card has no annual fee and no foreign transaction fees, making it an excellent option for those on a budget who want to travel abroad. In addition, this card gives you access to rewards that can be used as cash back or redeemed in gift cards. You'll earn cash rewards between 1% and 8%, depending on how much you spend each month.
The mobile app is a handy feature because it allows users to lock their SavorOne accounts remotely if they lose or misplace their cards while away from home (or if they're just worried about security). And if there's ever any fraud on your account—which may occur more frequently if traveling in unfamiliar countries—the $0 Fraud Liability Guarantee means that Capital One will cover any unauthorized charges made on your card.
Pros:
$100 intro rewards when you spend $100 in the first three months
No foreign transaction fees
Rotating bonus rewards categories need to be activated monthly, so you'll need to keep track of your rewards more closely than a flat rate rewards card.
It does not have any specific travel rewards (miles, bonus points for travel expenses)
Good news! Many credit cards are available to students with good to excellent credit. However, these cards tend to have high fees and APRs—which means they're not necessarily the best option for students looking to maximize rewards. If you have a steady income that allows you to pay off your balance in full each month (and thus avoid interest), then these cards might be worth considering!
Best for cash-back for travel bookings: The Chase Freedom Flex
Recommended credit score: 690 - 850
The Chase Freedom Flex is an excellent card for cash-back for travel bookings. It has no annual fee and offers 5% cash back on rotating categories each quarter you activate, up to $1,500 in combined purchases per quarter. The rest of the time, you'll earn 1% back on every purchase.
This card has a 0% intro APR on purchases for 15 months. You can also use it to make purchases outside the rotating categories and still earn 1% on them! This is because this card's rewards are based on how much you spend rather than where you spend; it doesn't matter what type of business your purchase comes from (gas station or Target).
The only exception is that there aren't any bonus rewards on travel purchases; instead, you'll get an extra 1% if they're not in any category (but still count toward meeting minimum spending requirements).
Pros:
No annual fee
$200 cash back intro bonus
Must activate each bonus category monthly
It doesn't offer travel-specific perks
Best for high intro rewards without an annual fee: Wells Fargo Autograph Card
Recommended credit score: 690 - 850
If you want to earn as many rewards as possible but don't want to pay an annual fee or spend more than $50 per year on foreign transactions, the Wells Fargo Autograph Card is a solid option.
The card offers one of the highest intro bonus rewards rates without an annual fee: Earn 15K bonus points when you spend $3,000 in purchases within three months of account opening (worth up to $150). This card has a rewards rate of 1x-3x points on every dollar sent.
No foreign transaction fees exist so you can use this card abroad without additional costs. There's also no penalty APR, so you'll be able to keep your credit score high even if your finances take a turn. If anything goes wrong with any charges made with this card—and it won't—there's zero liability protection from unauthorized charges!
Pros:
No annual fee
30,000 points intro offer
Must have good to excellent credit, between a 690-850 credit score.
No option to transfer points to airline or hotel programs.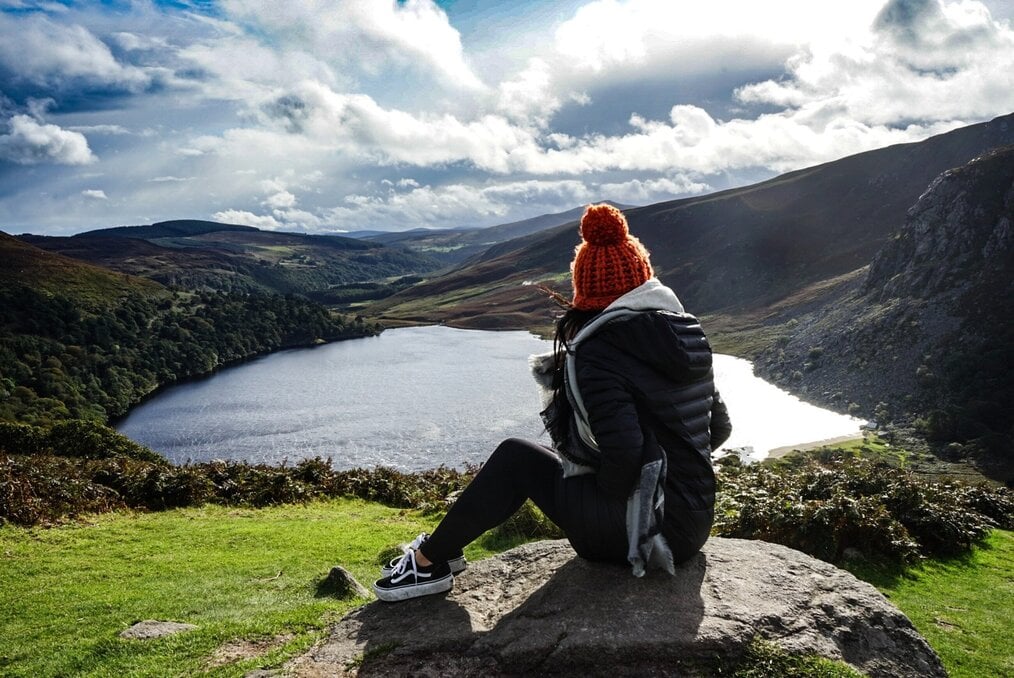 Best for flexible rewards: Bank of America Travel Rewards Credit Card
Recommended credit score: 690 - 850
The Bank of America Travel Rewards Credit Card is the best choice for students who want to use a credit card that earns flexible rewards. This card has no foreign transaction fees and no annual fee. In addition, new users will receive 25,000 bonus points after spending $1,000 in the first 90 days of opening their account.
The Bank of America Travel Rewards gives bonus points for every $1 spent on purchases made directly through Bank of America's online portal (not at an airport or hotel). For example: If you spend $500 on airline tickets with this card – that's 500 extra points right there!
This card offers 1.5% cash back on all purchases. You can redeem your rewards for statement credit, gift cards, merchandise, travel, and more. In addition, it has 0% APR for the first 15 billing cycles.
Pros:
No annual fee
25,000 bonus points ($250) intro offer
The sign-up bonus is low compared to other travel rewards cards.
Make $1,000 purchases within the first 90 days to qualify for the intro offer.
Cards for advanced spenders willing to pay an annual fee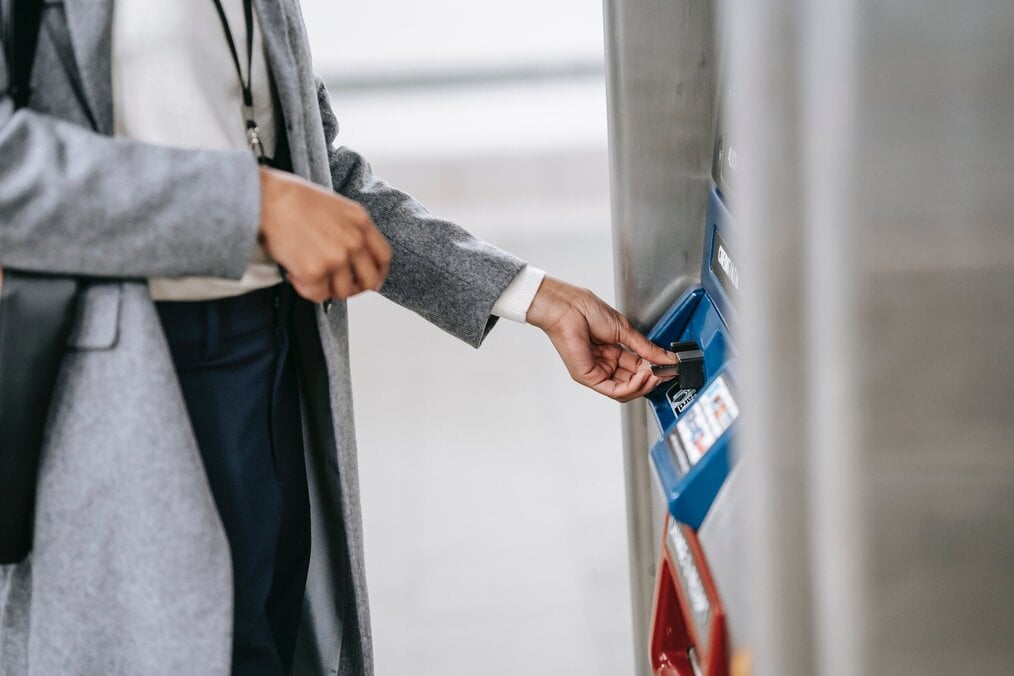 Not all credit cards are created equal, and some annual fees can be worth it if you get a lot of value from the card. If you're an international student with a high income, or if your parents are willing to help out with the cost of tuition and other expenses, then an annual fee isn't necessarily a bad thing—it's just something to consider before applying for the right card.
If you're not sure, it's best to avoid annual fees. But if you're a big spender and plan to be during your time abroad, they may just be worth it.
Best for big sign-up bonuses: Chase Sapphire Preferred Card
Recommended credit score: 690 - 850
The Chase Sapphire Preferred Card is great for big spenders who can meet high spending requirements. The card offers a sign-up bonus of 50,000 points—worth $625 in travel—after you spend $4,000 in the first three months. This is the best bonus we've seen for a card, with the caveat that you'll have a recurring $95 annual fee for the card.
You'll earn 2 points per dollar spent on travel and dining out or 3 points per dollar on travel booked through Chase's rewards portal. You also get 1 point per dollar spent otherwise.
Pros:
Offers a sign-up bonus of 50,000 points (worth $625 in travel)
No foreign transaction fees
It has a high minimum spending requirement to qualify for the intro offer.
$95 annual fee
Best for all kinds of spending: Citi Premier Card
Recommended credit score: 690 - 850
The Citi Premier Card is a good card for all kinds of spending, especially if you're looking to earn rewards on everyday purchases. For everyday purchases, you'll earn 1x-3x points on all categories.
This card offers a great introductory rewards rate and $100 in travel credits each year that you can be used to cover the cost of any airline tickets or hotel stays. So whether you're flying back home for the holidays or spending time abroad, this card will help cover some of your costs.
The Citi Premier Card also allows users to transfer their balances from high-interest credit cards at a lower rate than they would get with other cards. This can be helpful if you're trying to pay down high-interest debt before going abroad.
Pros:
An annual hotel benefit — $100 off a single hotel stay of $500 or more
80,000 points intro rewards offer
$95 annual fee
You can no longer redeem airline points as high as this card used to offer in the past.
Best for simple rewards: Capital One Venture Rewards Credit Card
Recommended credit score: 690-850
The Capital One Venture Rewards Credit Card is a good choice for international students who want to earn airline miles without having to deal with complicated redemption strategies. It offers 2x-x5 miles per dollar spent and has an intro offer of 75,000 bonus miles after spending $3,000 in the first three months.
You can also receive reimbursement for the application fee for either TSA precheck or Global Entry. It's easy to redeem your rewards, too. You just need to book travel through Capital One's travel site. No need to convert points into miles or anything like that!
Pros:
75,000 miles intro offer
Reimburses $100 application fee for TSA precheck or Global Entry
$95 annual fee
There aren't many domestic options for transferring miles to airline loyalty programs.
How to build good credit as a student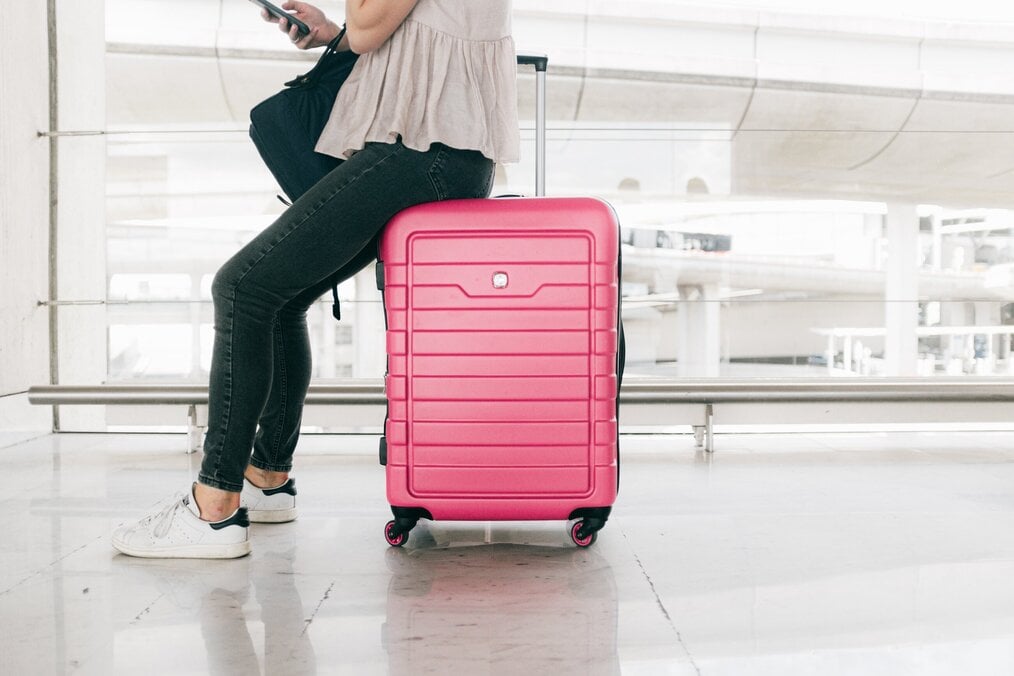 Here are some tips for building good credit as a student and how to use your new credit card responsibly:
Get a credit card. Get approved for a student card that fits your needs.
Use it responsibly. Use the card only when necessary. Don't just buy stuff because there's no limit on how much money is taken from your account at any time.
Pay off your balance in full each month! This means no carrying debt over from month to month. Instead, pay down what you owe until zero is left every time so that creditors don't ding your score with late payment fees.
Set up automatic payments. If you can't pay it all back yet, set up automatic payments from another account so that you'll never forget or miss a payment.
Build a history of on-time payments with your new credit card company—this will help establish an excellent track record of responsible behavior as a borrower.
Tips for better spending habits while abroad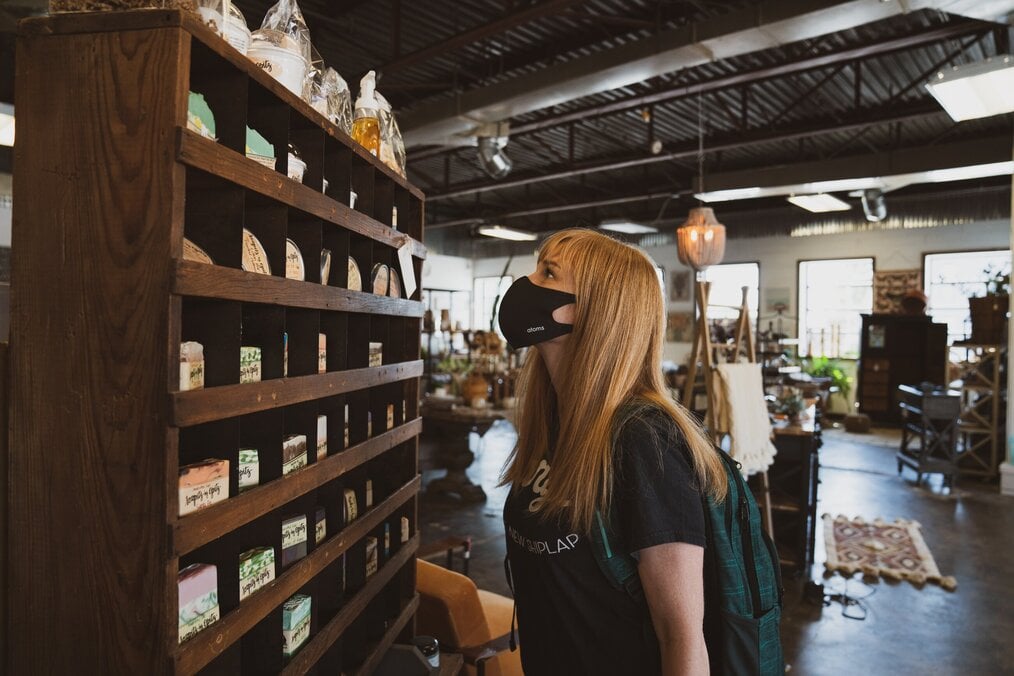 If you're a student planning to study abroad, a credit card can help you save money on travel expenses and make everyday purchases. But for that to happen, you need to have a good spending habit and know how to budget your money! Here are some tips on how to budget so that your hard-earned cash doesn't go down the drain:
Set a budget for your spending, and stick to it. It's easy to overspend on souvenirs or get carried away with trying new restaurants each night. Before leaving for school abroad, set a general guideline for how much money you'll be spending each month - then stick to it. For example, if you know your monthly rent is $1,000 USD (including utilities), try not to exceed that amount when it comes time to pay bills.
Set up an automatic deposit to savings. Try setting up automatic deposits from your main bank account so that funds are added to your savings account at the beginning of each month for living costs. This way, there is no possibility of overspending because all expenses have already been accounted for ahead of time.
Create an emergency fund. While it's great to have money aside for exciting experiences during your semester abroad, you should also make sure that funds are available if something unexpected happens – like needing medical treatment or transportation home.
Choose the right card
As we've seen, there are a lot of great credit cards out there for international travel. However, each card has its benefits and drawbacks. Therefore, the best choice will depend on your personal preferences and needs.
If you spend a lot on travel and want to earn rewards on those purchases, an airline-specific credit card might be right for you. If you love traveling internationally but don't want to pay an annual fee or carry around a big monthly balance, then a no foreign transaction fee card might be the way to go! Remember that not every credit card offering international rewards will work for everyone—so do research before applying!
Read more on how to fund your travel experience: