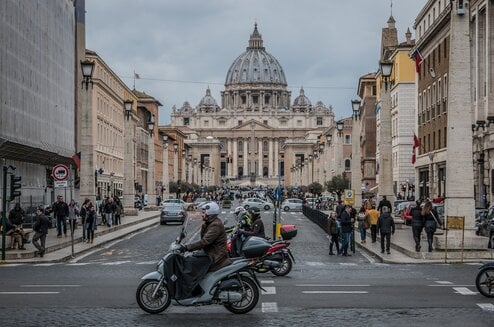 Study Abroad
Study Abroad Insurance: All You Need to Know Before You Go
Whether you've lost your luggage, experiencing travel delays, or fall ill while abroad, having travel insurance can come in handy. Learn everything you need to know to find the right travel insurance for your study abroad adventure.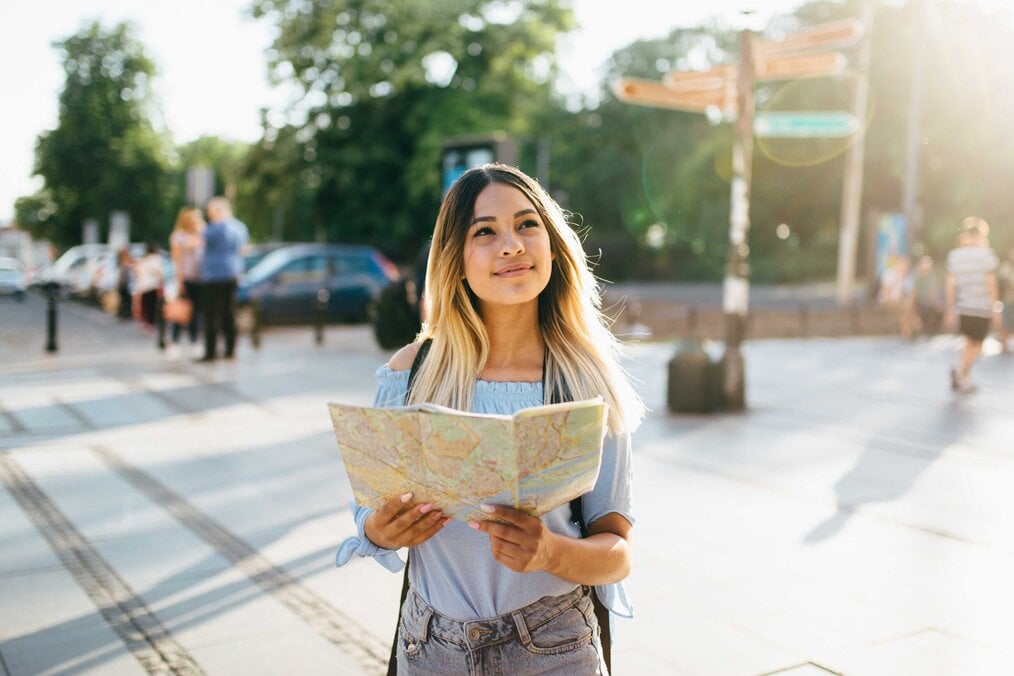 Few experiences are more simultaneously exciting and intimidating than preparing to study abroad. Crafting a bucket list with activities such as paragliding in Rio de Janeiro or skiing the French Alps sounds fun, but there's also some other important logistics you'll need to figure out before you can start crossing those off -- like figuring out how your insurance works when you're overseas.
Not only can health insurance save you from some unnecessary financial stress and struggle, but it's often not optional, as your school, study abroad provider, or host country may require you to be covered.
Figuring out the perfect insurance plan before you go overseas is essential. Here's everything you need to know about travel insurance for studying abroad.
Why do I need travel insurance for studying abroad?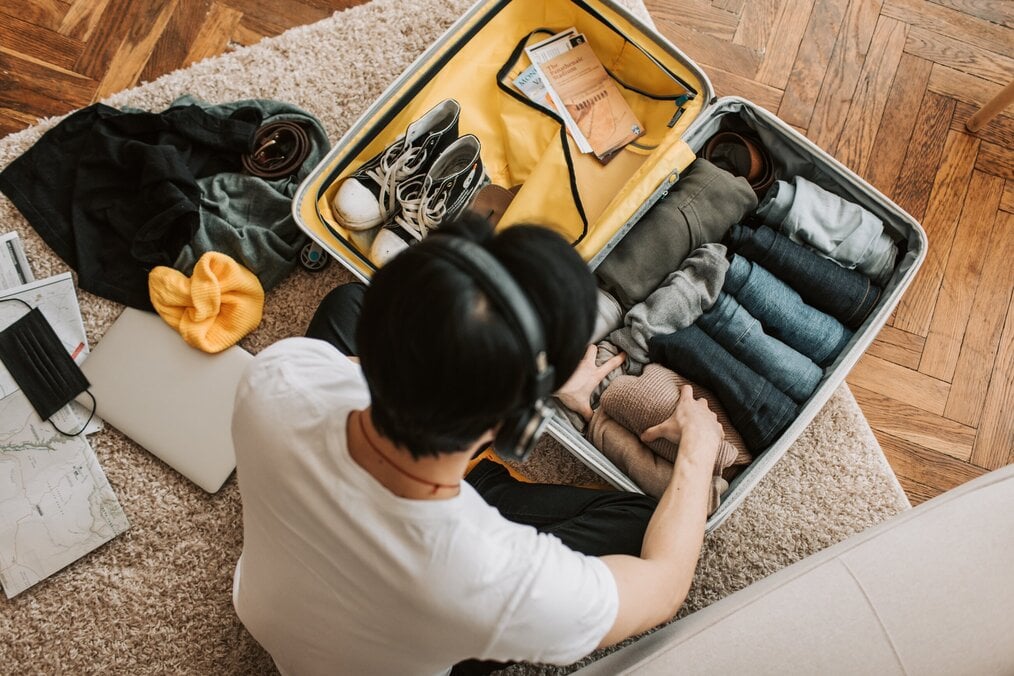 Maybe you've found yourself stuck in a local hospital after misreading a couple street signs and falling off your scooter? Or maybe a global pandemic shuts down your program (and the state of the country you're in), leading you to immediately fly back home. Sometimes, things go differently than planned --- and that's where your travel insurance comes to play.
There are many different scenarios where travel insurance can come in handy. Whether it's minor inconveniences or country-wide situations, here's some examples of unexpected problems travel insurance would be useful for:
Lost or stolen luggage
Travel delays or cancellations
Sickness or accidental injuries
Confusion or misunderstandings with financial requirements of local hospitals
Property damage
Where can I start finding insurance for my trip abroad?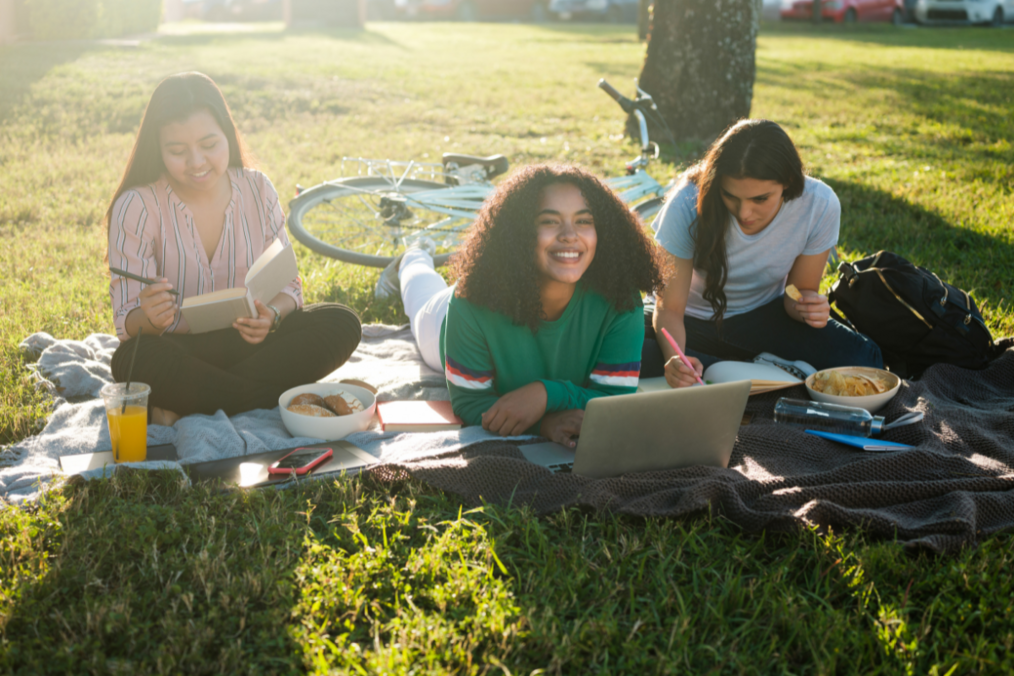 As you prepare for your time overseas, a great jumping-off point is reaching out to your program provider, whether that be your own school, a foreign institution, or a third-party provider. Staff members should be able to offer information about health insurance, including what coverage you need to meet any program or host country requirements. They can also tell you what, if anything, they offer.
You may find out that a) comprehensive coverage is included in your program fees or available as an add-on (yay!), or b) you are responsible for obtaining adequate coverage. In the latter case, staff can also likely lay out the best options for your particular program.
If you already have insurance
Alas, just because you're covered in your home country doesn't mean your benefits will carry over to other parts of the world. You'll have to find out if your plan covers medical emergencies that happen overseas. This will take some digging, so don't hesitate to call your insurance company, since a representative can explain your policy to you.
Make sure to ask what limitations and exclusions there are in a specific country where you'll be. Also find out how they handle pre-existing conditions, especially if you'll be managing a chronic illness while traveling.
Should you find out the coverage abroad won't be adequate, you can supplement your current plan with a short-term travel health insurance plan, an option we'll discuss further below.
If you don't have insurance
Don't worry if you don't have insurance at all, let alone a policy that will cover you overseas; there are still options. Ideally, you'd be covered both at home and in your host country, because if an injury happened during your travels and you needed to seek further treatment upon your return, you'd still be insured.
To get domestic coverage, find out what your school offers as well as investigate other plans. In the United States, those who are residents for tax purposes are eligible to enroll through the Health Insurance Marketplace, according to HealthCare.gov. Look for a plan that will fit both your domestic and study abroad needs.
Whether or not you choose to sign up for the domestic policy, we recommend you carry coverage while you're studying abroad. Travel insurance providers, like World Nomads or Safety Wing, can offer temporary and customizable options.
From protecting your valuable electronics to covering you for medical emergencies, you'll be grateful you have travel insurance!
What type of policy do I need?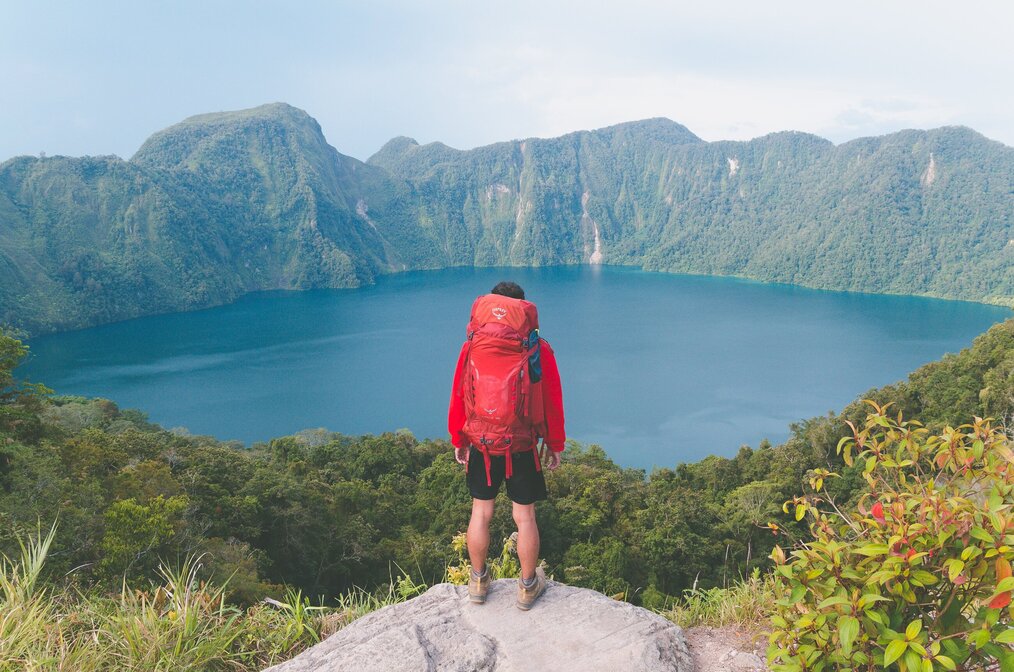 There are typically 3 types of travel insurance policies that are suitable for someone studying abroad; which one you choose will be largely based upon the duration of your trip and travel requirements.
Single trip: This typically covers one trip of up to 87 days. Not all single trip policies allow full cover for traveling to various countries, and you may be required to purchase additional cancellation or curtailment cover for these "extra trips". As always, each insurer is different, so if in doubt contact customer services or refer to the policy wording.
Annual multi-trip: This plan covers multiple trips for 12 months, with a maximum duration of 45 days per trip. So if you're studying abroad for a short time and holidaying throughout the year, this could be cheaper than several single trip policies.
Backpacker: This provides continuous cover for up to 2 years and is generally the main type of policy to cover students for long durations. It will also cover students for 1 trip home (of up to 14 days) which is great should you want to come back for a little break during your studies. It will also cover you should you want to go on any other trips during your time studying abroad, provided that they are within your chosen geographical area of cover.
How do I know if my coverage is adequate?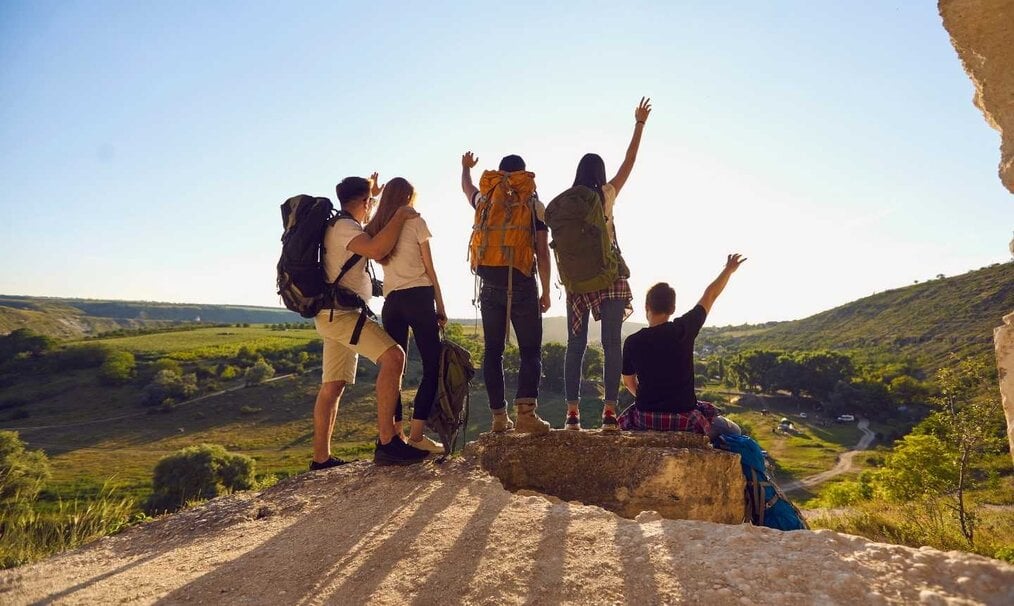 "Adequate" coverage can have different meanings depending on an individual's specific situation. For example, the definition will be influenced by your program and the host country's coverage requirements. On top of that, your specific needs will factor in.
At a minimum, you'll need to meet the requirements. This can be done with an existing plan, a supplemental plan, or some combination of the two. If you're opting for travel insurance, the U.S. State Department notes that it "varies widely and one should carefully read the terms of an insurance policy to make sure it fits the needs of the traveler."
First and foremost, you'll want to make sure your coverage runs for the duration of your time overseas and includes all of the regions where you'll be. Additionally, you'll want to make sure that your insurance offers emergency medical care, including medical transport back to your home country and repatriation if needed.
Be sure to verify that any preexisting conditions you have will be covered and that none of the activities you'll be engaging in during your study abroad are excluded. It also helps if there's a 24-hour physician support center and if the policy will make payments to hospitals directly, according to the Centers for Disease Control and Prevention.
Finally, you'll want to be sure that the policy's maximum coverage limit is high enough to cover any emergency situations that may arise. The U.S. State Department doesn't specify a recommended amount, but experts told Reviews.com that it's best to have a policy that covers at least $50,000 in emergency medical care and $100,000 in emergency medical transportation, given how quickly bills can add up.
Again, don't hesitate to ask for advice from your program provider. They are experts and have experience with students in the same boat as you are.
Pandemic & health coverage for students studying abroad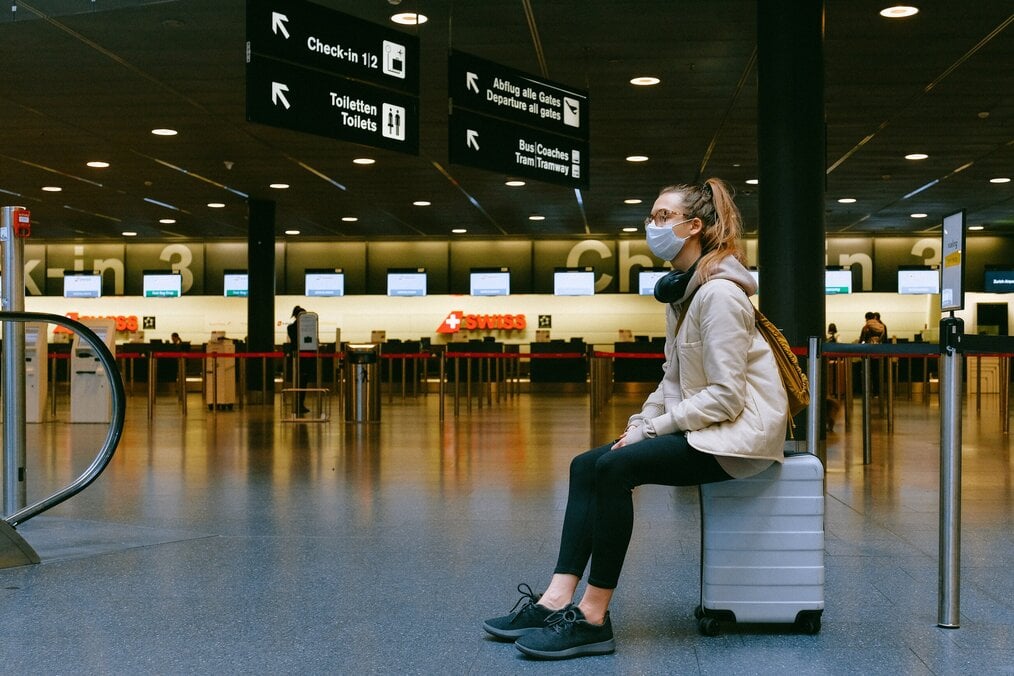 With how unpredictable the state of the world has been, the importance of having insurance for medical emergencies or evacuations has become an obvious no-brainer.
Many travel insurance companies have expanded their comprehensive care policies to include COVID-19 related coverage, such as reimbursement for a trip cancellation or a physician-ordered quarantine, on top of medical coverage. Some have even begun to offer COVID and cancel-for-any-reason coverages.
Most comprehensive insurance policies should include the following:
Emergency medical coverage: In case you're sick and need to see a doctor or visit the hospital
Emergency medical evacuation coverage: For more extreme cases that require emergency treatment in the hospital
Trip interruption: Protects you if you get sick and must return home
Trip cancellation: Protects prepaid non-refundable trip costs, allows you to submit a claim to get some or all of your money back on flights, hotels, and more
If you're looking for answers to specific pandemic travel-related questions or want to check the travel and insurance requirements of the host country you're visiting, you can search them on the CDC website.
What other types of insurance may I need during my overseas trip?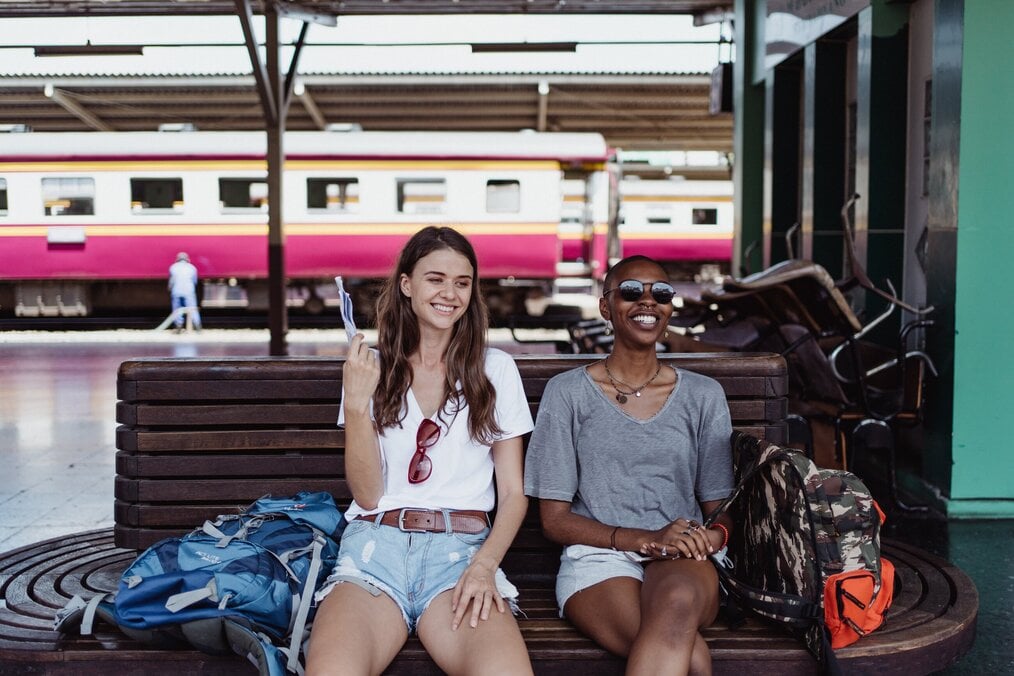 Getting health coverage can take a lot of legwork, and believe it or not, it's not the only type of insurance you may want to consider. There is also trip cancellation insurance, which protects pre-paid non-refundable trip costs. If certain circumstances were to force you to cancel your trip entirely, you'd be able to submit a claim to get some or all of your money back on flights, hotels, and more.
Additionally, if you'll be renting a house or apartment while you're studying abroad, purchasing renter's insurance is worth considering. The same goes for automobile insurance if you'll be buying a car. In fact, these types of insurance may be required, depending on the country where you'll be studying.
separator_solid
---
Feel safer while you're studying abroad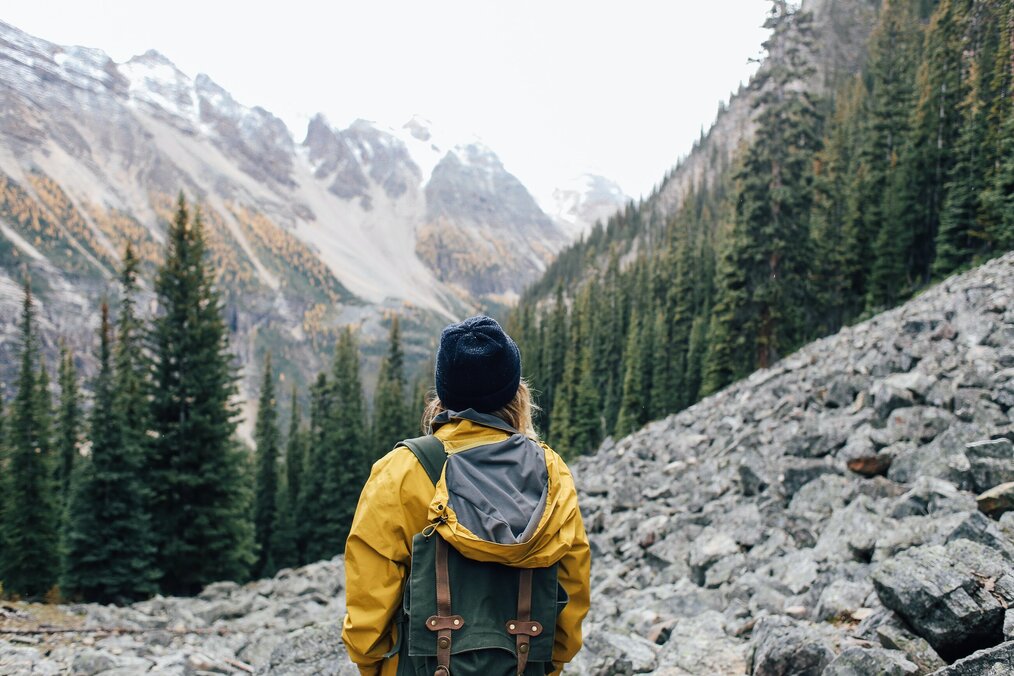 Having travel insurance can keep you (and your parents) feeling more at ease, in the case of any emergencies or problems that arise. While illness and injury are two things no one puts on their aforementioned bucket lists, they sometimes still happen. So it's important to be prepared. Once you have your insurance situation squared away, we promise you'll have better peace of mind as you embark on the experience of a lifetime!
Have a worried parent? Send them our parents guide to study abroad.