Study Abroad
The 11 Best Day & Weekend Trips While Studying abroad in Italy
One of the best things about studying abroad in Europe is that traveling to different countries and cultures is a low-cost flight and a few hours away. Traveling every weekend can get pretty tiring, and you did pick a country to study abroad in for more than a few reasons, right? So why not explore it!
When I chose to study abroad in Italy it was because I wanted to live and breathe the Italian way of life -- not be gone from Thursday through Sunday every week. I decided to divide my travel time up half and half by taking a few big trips outside of Italy, but also exploring my new home country while I have the chance.
If you're just as lucky to be studying in Bella Italia, explore it! Here are some good day trips (especially if you're based in Florence), weekend trips, and even some alternative spring break/holiday destinations within the boot that'll help you discover this beautiful country. From North to South, here are a few of my favorites:
Trento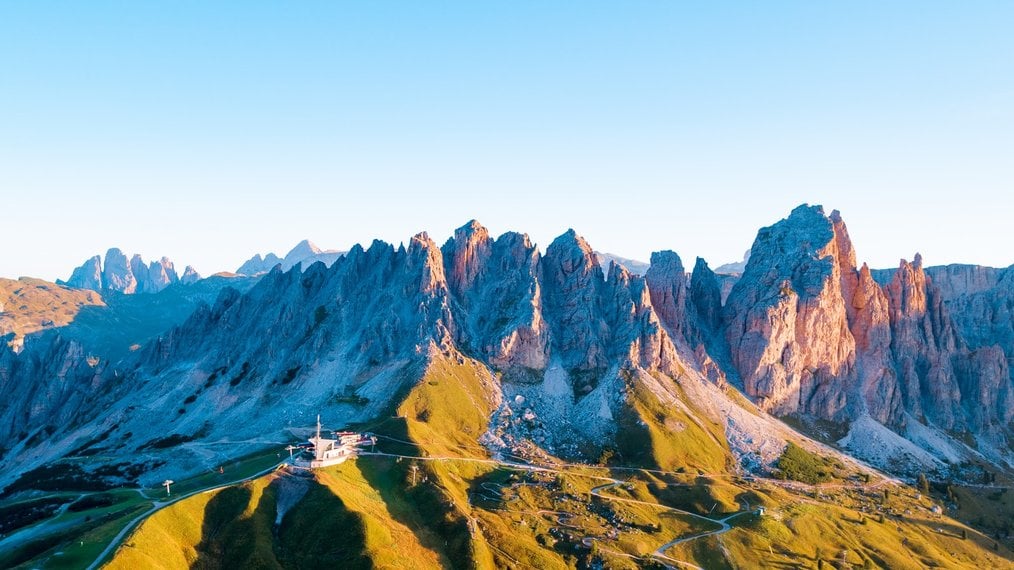 Where to start from: Milan for day trips, Florence for weekend trips
Best time to visit: around Christmas
Highlights: the Christmas market, skiing, and hiking in the Dolomites
If you're into the mountain scene, head up north to Trento for Christmas Markets in the Dolomites. These mountains were once coral reefs and have a unique look to them because of their ancient history. Under the gaze of these giants, you can find little towns like Trento to get some fresh air and find yourself away from the crowds (unless it is ski season, of course).
Make your way up to Trento during the holiday season before Christmas and you'll be transported into a fantasy world in the center where the Christmas Market sets up shop. Seventy wooden booths create a mini village selling mulled cider, warm pretzels and the most unique and handmade Christmas gifts you can possibly find. All of this, of course, based in a picturesque northern Italian village.
Hot Spots: Besides the Christmas market, hiking this area in the warmer months brings many outdoor enthusiasts Trento's way. Being at the base of the Dolomite range, Trento is a perfect way to stay in a city that is more accessible by public transport, and close enough to the mountains to get those views from their peaks. If you're traveling from Milan or Florence, make sure to stop in Verona and check out the city known for it's Roman Amphitheater and the setting for Shakespeare's Romeo and Juliet.
Remember: Trento is a smaller town in the north so don't think there is going to be much of a nightlife scene here. Think more relaxing by a fire at night with a good book or a lazy pint at the local pub. During the Christmas Market, of course there will be a little bit more of a buzz around the city.
Gardaland and Lake Garda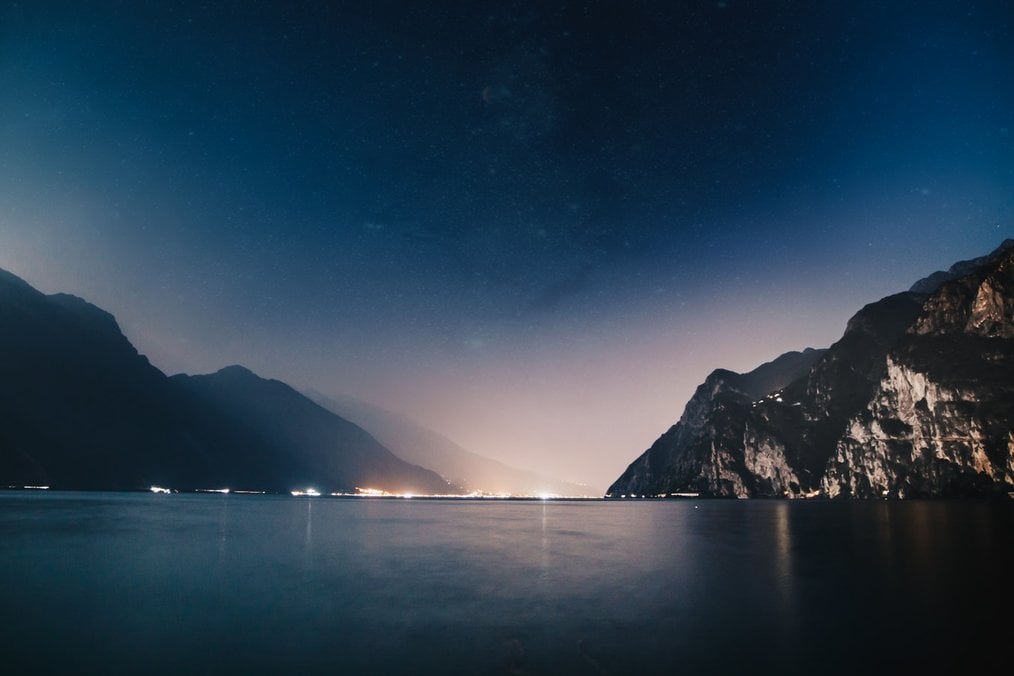 Where to start from: Milan for day trips, Florence for weekend trips
Best time to visit: Warm weather months
Highlights: taking in the scenery just before the roller coaster goes over the first drop
Italy may be known for frothy cappuccinos and high fashion cities, but you can still have some adrenaline-highs on some pretty awesome roller coasters. Gardaland is one of the biggest and most well-known amusement parks. I certainly got some scream-action in when my husband and I went for a weekend trip just last year. Of course, it isn't Six Flags, but if you want to experience another side of Italy with a beautiful lake as a backdrop, get here. There are themed areas inside the park and rides for everyone from 3D movies to flume rides. Kids are welcome and they even are open for Halloween!
Hot Spots: If you really want a themed weekend, stay at the absolutely kid-targeted Gardaland hotel. It has a shuttle right to the park which makes it the most accessible and a pretty good buffet. But to put this place into perspective, the mascot, Prezzemolo (which translates to Parsley for some reason), the cute monster mascot for Gardaland has appearances during dinner and there is a Princess crowning ceremony in the afternoon. If you think Italian children are adorable, book this right now.
Remember: Though this is a pretty awesome theme park, remember it is NOT Six Flags. Some people may think it is too small but for Italians and those looking to experience international theme parks, it is just right.
Cinque Terre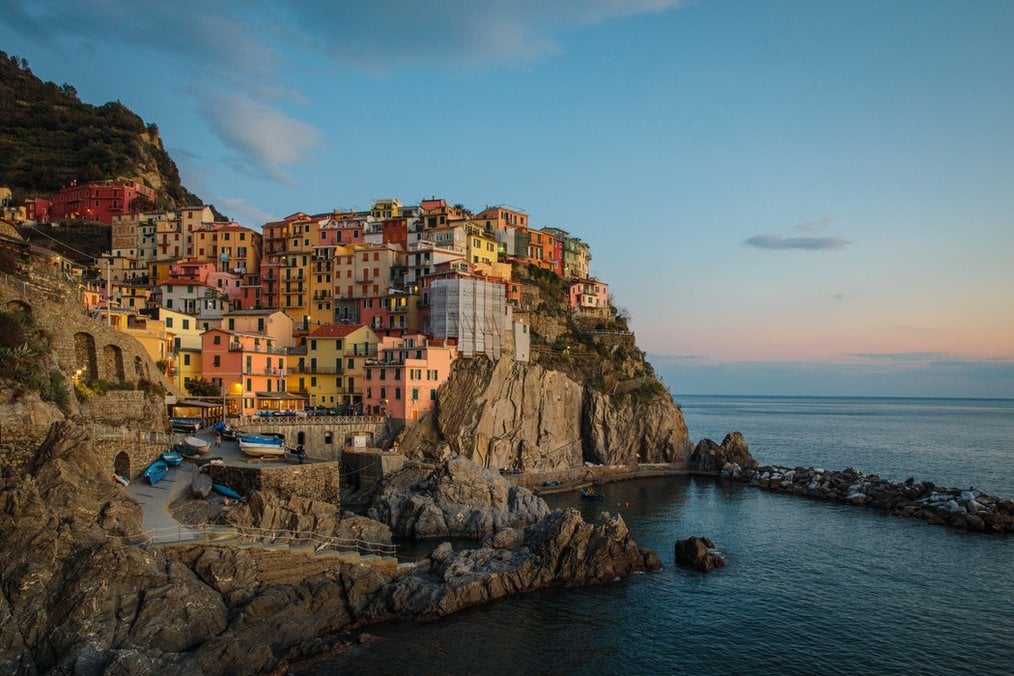 Where to start from: Florence for day trips, Rome for weekend trips
Best time to visit: Year-round
Highlights: picture perfect views in every direction
Le Cinque (chink-way) Terre (Ter-ay). Literally translated as "the five towns", these five towns (please don't call them islands. A lot of people call them islands -- guys, islands are SURROUNDED by water, not next to it) are located in northern(ish) Italy on the steep coast of the Ligurian Sea. After a backpacker discovered them and documented them in his travel book, the tourism here boomed because of the hiking trails in between each town and the quaint fishing villages with single streets of colorful houses and wooden boats floating in a green-blue ocean.
Hot Spots: If you're looking to beach it for a bit, there's a relatively large (for Italian standards) free beach right off the train station in Monterosso al Mare which is the 5th and finally town in the chain. Also, check out the pizza place on the main street full of cat sculptures for the best pesto pizza you've ever had (if you've even had it at all).
Remember: Now, Cinque is pretty crowded and besides the hiking trails, (some of which get washed away in mudslides annually) there is a train connecting the towns together if you don't have your trekking shoes ready. Be prepared for crowds -- the local government may even be putting a limit on tourism in the near future.
Skiing near Florence Abetone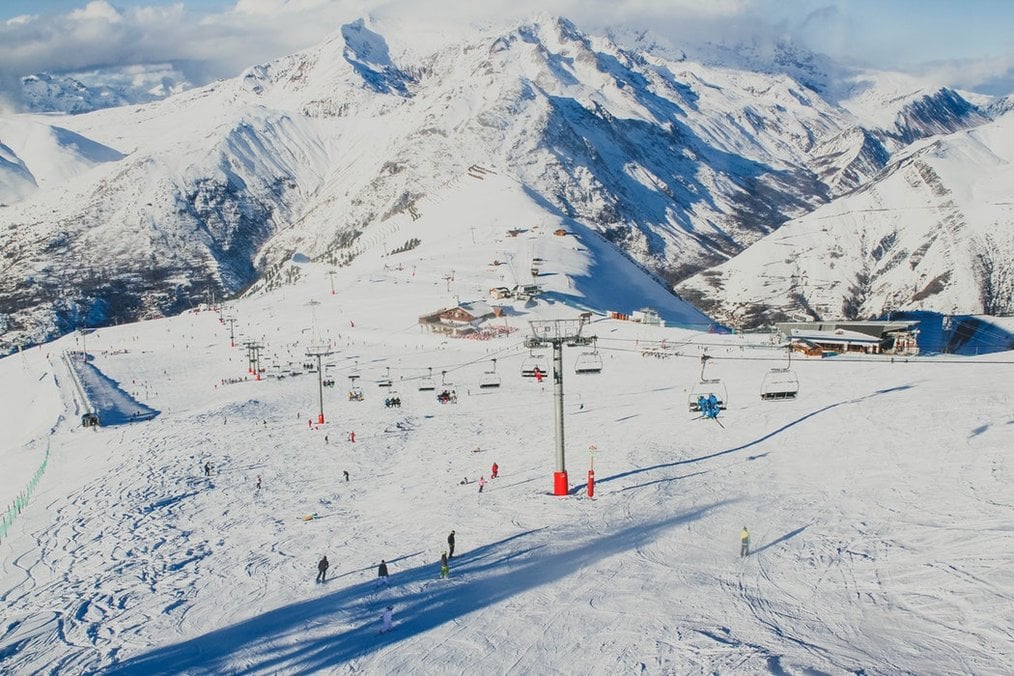 Where to start from: Florence for day or weekend trips
Best time to visit: Winter/snowy weather seasons
Highlights: après ski opportunities with Italian food and drink
The last time it snowed in Florence was in 2011 and the entire city shut down because they didn't know what to do with what New Englanders would call a "dusting." However, if you are so inclined to get some runs in on the slopes, it's much closer than you think. Just a short drive or train and bus ride brings you to Abetone, a pretty decent ski area with beautiful views and some good snow. There are ski rentals right on the hill and the tickets aren't that expensive compared to what you'd be spending if you head more north.
Hot Spot: If you want to turn this day trip into a weekend, think about staying right under the bunny slope at Hotel Val de Luce. It has beautiful rooms and a gorgeous spa that even has a swim in and out hot tub to enjoy!
Things to Remember: Though there are some groups that now run buses right from Florence for the day of skiing, the normal crowd for Abetone is locals with cars. Transportation may be a bit tricky but once you're on the trails all of the travel will be worth it!
Hiking Outside of Florence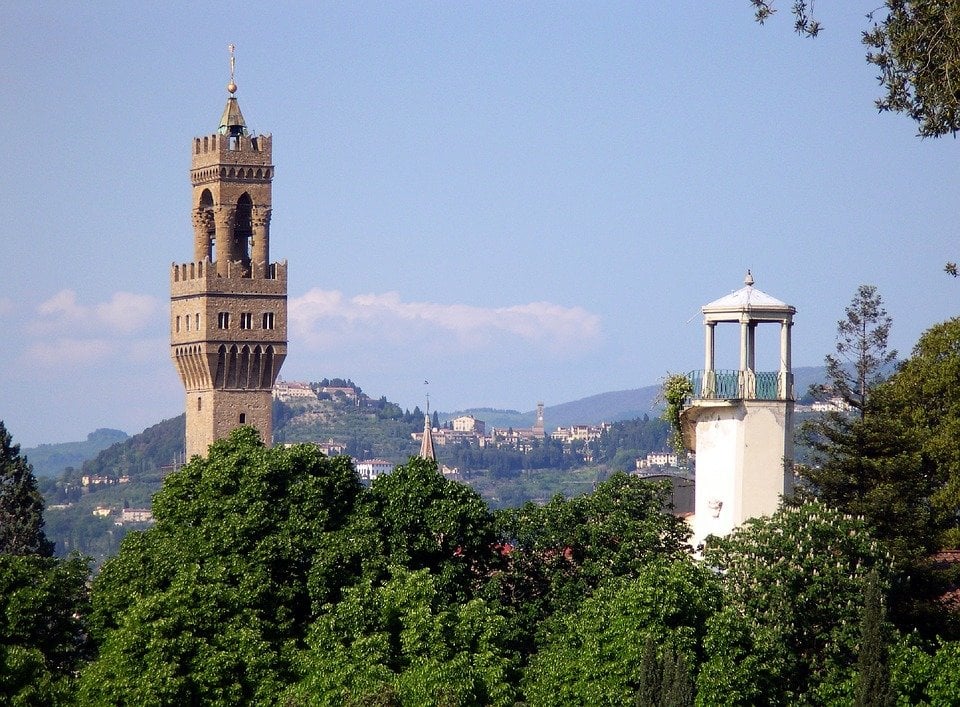 Where to start from: Florence for day or weekend trips
Best time to visit: Summer and Autumn
Highlights: a chance to stretch your legs outside in the Italian countryside
Especially if you're studying in Florence and not used to living in a completely urban environment, you need some fresh air once in awhile. The Tuscan hills and mountains surrounding the humid valley can be a nice retreat in the summer months. I just recently hiked up Mount Secchieta beginning the hike from the Abbey of Vallombrosa, or the "Valley of Shadows." The woods are thick with pine trees -- there's nothing but needles on the ground which makes for pretty amazing photos. The views are beautiful and there are multiple trails with different levels of intensity.
Similarly, but just a bit closer to home in Flo, are the trails beginning from Fiesole -- the hill town overlooking the Duomo. Take the #7 bus from Piazza San Marco and get dropped off in the center of Town. Follow this map to the head of the trails and you can set off into a hiker's wonderland complete with panoramic views of the city below.
Hot Spots: When hiking Mt. Secchieta, make sure to go completely Italian and stop by the restaurant at the top of the mountain for some local pecorino cheese and extremely good Salami. In Fiesole, on Saturday mornings there is a market in the main square which is great to stop by on your way back from the trail as you head to the bus!
Things to Remember: Though there are a lot of avid hikers in Italy, the hiking culture isn't easily translated and finding information online is difficult. Make sure to check out hiking websites like WikiLock to get a better understanding of where you'll be hiking.
Viareggio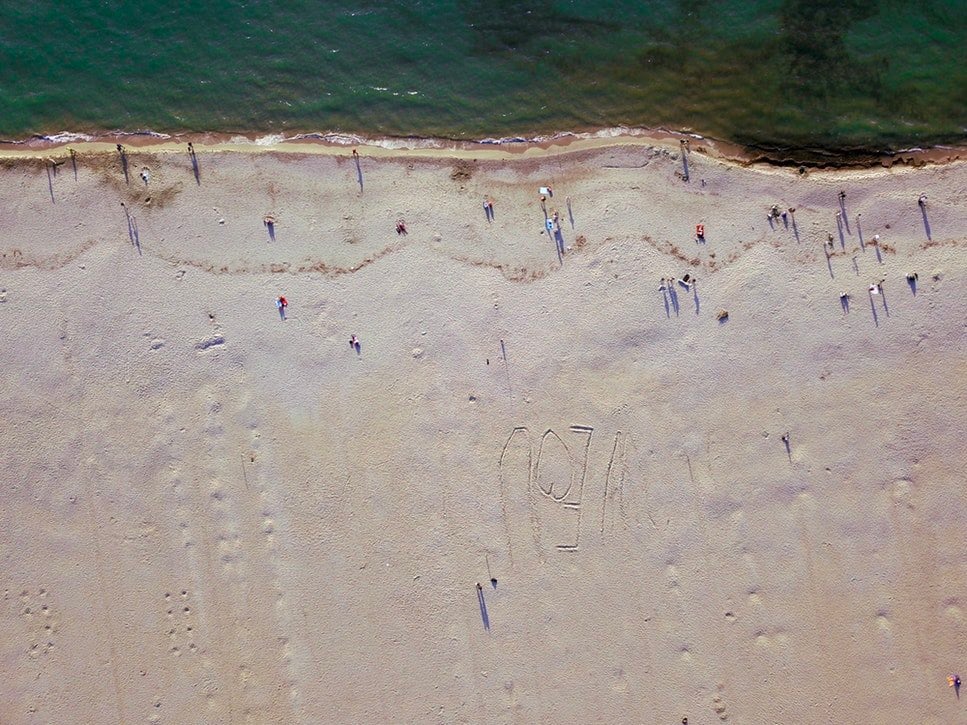 Where to start from: Florence for day trips, Rome for weekend trips
Best time to visit: Summer
Highlights: the chance to mix with locals on holiday in one of the most picturesque seaside towns
Looking for a beach that isn't thronging with tourists? You can find one thronging with Italians (especially Florentines) in the summer months if you head straight out to the coast from Florence to Viareggio. In a quick train ride for fewer Euros than you would spend on some bottles of vino, you are dropped off only a few easy-to-walk blocks away from the "local" beach.
Hot Spot: Absolutely stop by Lemon Bar -- a little oasis from the summer heat with hammocks strung from the pine trees and a colorful, hippy mixture of chill lounge areas. Fruit smoothies are on the menu -- and you can even get them spiked if you need a little kick.
Best Parts: Viareggio may not be the clear blue grottos that you usually imagine when thinking of the Italian coast, but there is a certain vibe here that brings you inside the "local" beach culture of Italians. The cities in Italy get desperately hot in the summer months and many people take off at least a few weeks in August to head to the seaside. That means a bustling metropolis for a few months with nightlife as well as long days in the sun.
Assisi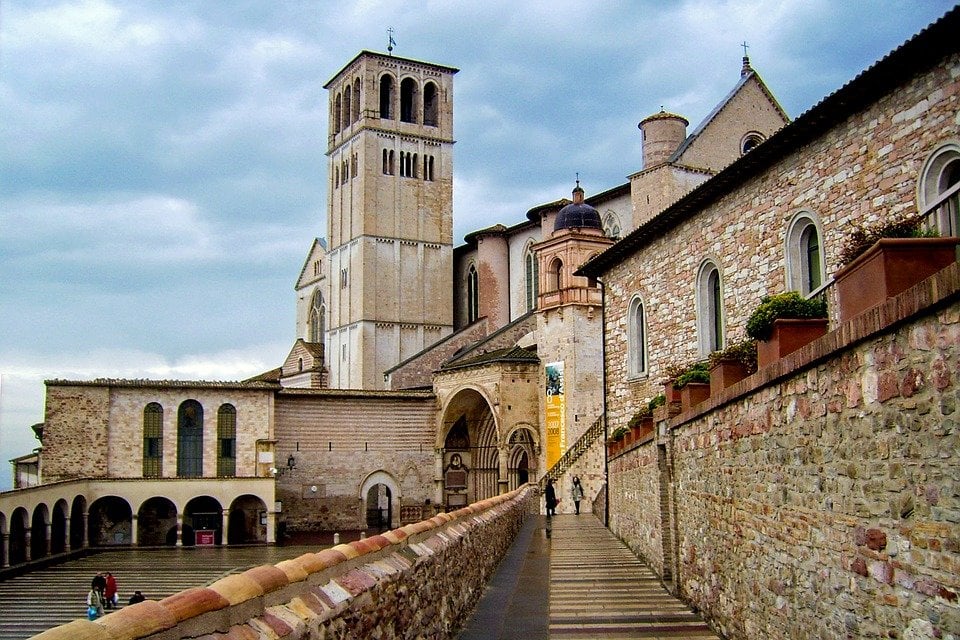 Where to start from: Florence for day or weekend trips
Best time to visit: Year-round
Highlights: complete immersion in history, with plenty of modern conveniences
Anyone that knows St. Francis of Assisi should head to the town famous for him -- Assisi itself. Perched high on a hill in the AA region of Italy, Assisi is a beautiful location for a weekend visit to get back to your spiritual side. During the Christmas season, it may be a bit chilly but the town lights up with miniature and life-size Nativity scenes and religious gifts are around every corner. You can walk the paths that St. Francis did and visit his tomb in the gorgeous Basilica (with prayer cards in more languages than I can count).
Hot Spot: If you want to add a luxurious twist to this weekend getaway -- try staying or visiting the Nun Spa. Appropriately named because of its history as a Nunnery, this hotel and spa are at the top of the town of Assisi and hosts one of the most gorgeous spas I've ever seen artistically built into the ruins of an old Roman amphitheater. Yes, it is pricey, but if you're a spa lover, you won't regret it.
Things to Remember: With a religious town comes religious rules -- these aren't your local churches so remember to dress modestly and appropriately (ladies, cover up those legs and shoulders) and men should remember to remove their hats as they enter. If you aren't religious, this may not be the place for you.
Ascoli Piceno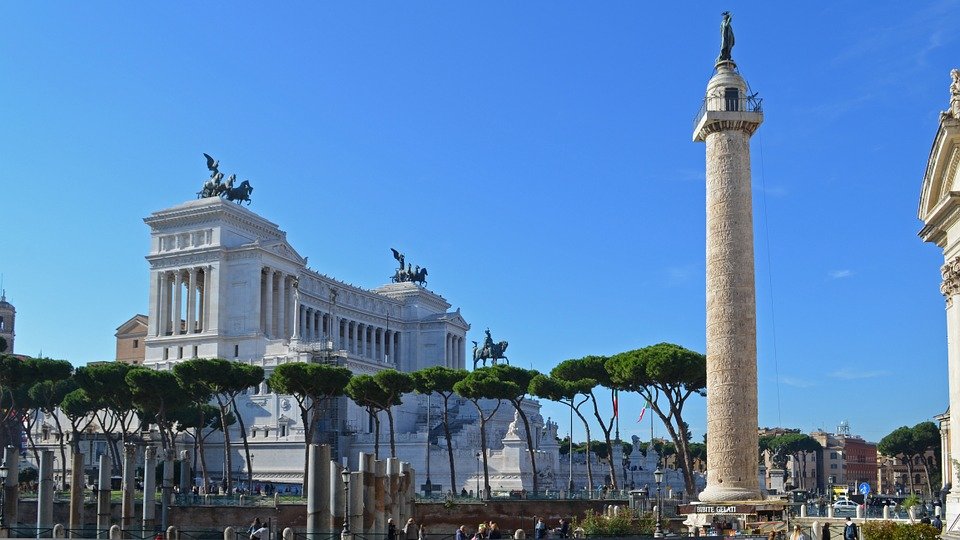 Where to start from: Rome for day or weekend trips
Best time to visit: Winter
Highlights: a chance to practice your Italian language skills
Studying in Rome and need to get away from the big cities? If you head right behind the Castro Pretorio metro stop only a few blocks from Termini and grab a pretty inexpensive bus ticket three hours across the country to Ascoli Piceno. Ascoli is known for its Carnevale festivals where they string up chandeliers in the piazzas and have public costume contests that many politicians join in on. This Roman town has gorgeous architecture and even some hiking paths.
Hot Spot: The main Piazza Popolo is always bustling with local attractions and ceremonies but if you want some nature, take the hiking trails up to the Hermitage of San Marco for gorgeous views that span from the mountains to the ocean. Also, check out the small but beautiful museum of the local Piceni Artifacts and the mosaic rooms underneath the church in Piazza Arringo.
Things to Remember: Ascoli is not at all touristy so prep your Italian skills before heading to this beautiful city. Because of the local earthquakes in the area, there may be delays or visible damage to the towns on the road to Ascoli from Rome.
Amalfi Coast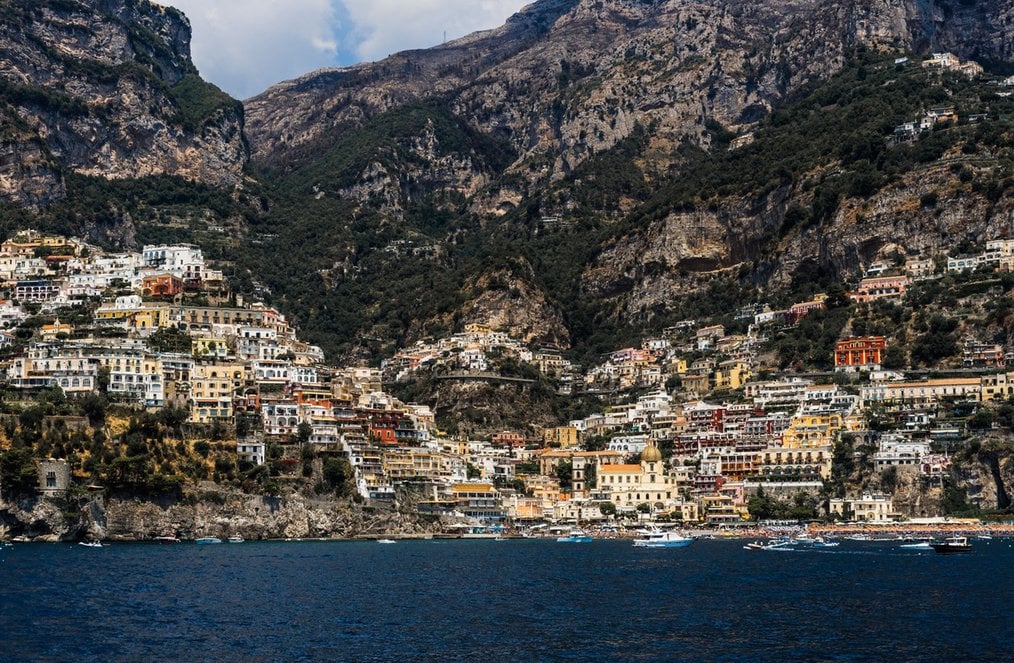 Where to start from: Naples for day trips, Rome for weekend trips
Best time to visit: Year-round, but summer is most popular
Highlights: 360-degree picturesque views
The big brother of Cinque Terre is farther south down past the city of Naples that rests under the (still active) volcano of Vesuvius -- which is the famous volcano of Pompeii which you can also easily visit by train on a day trip during your weekend. Just past the crescent of the bay of Naples, you hit paradise on a long stretch of steep cliffs and bright blue waters with the same style of housing all stacked on top of each other in bright pastels that look like it was built in a dream.
Positano is one of the most photogenic towns, but truthfully each little "cittadina" as they say in Italian, has its own charm. In the summer from late May to August, these tiny towns are booming with international and Italian tourists alike. My favorite gem is actually off the coast though on the Isle of Capri -- known for thousands of years as a jewel of beauty, even Roman emperors appreciated the island and took advantage of its wonders like the Blue Grotto. Ferries make it easy to access from Naples and Sorrento -- the town just before the start of the Amalfi coast road and where many people choose as their base camp because of easy access to the train station.
Hot Spots: VIP status is for those that can find the single-person chairlift in the center of Anacapri -- the highest town on the island -- that takes you up to the top of Mt. Solaro for incredible 360-degree views.
Things to Remember: The Amalfi Coast is a very steep cliffside with one winding road connecting the towns. Public transport is available but it can be tricky to maneuver and is very crowded in the high season. Sometimes taking a pre-planned trip with private transport is recommended here -- depending on your level of adventurousness.
Ostuni, Puglia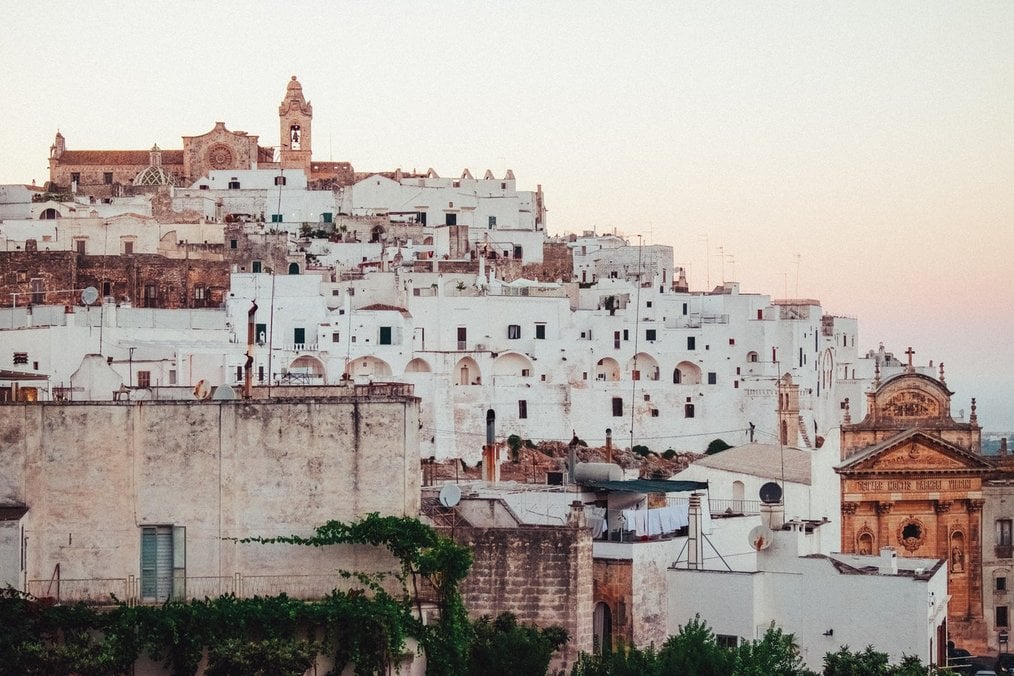 Where to start from: Naples for weekend trips
Best time to visit: Shoulder seasons, like Spring and Autumn
Highlights: getting completely off the well-worn tourist tracks through Italy
Jealous of those Santorini pictures all your friends on study abroad took? Yeah me too -- but I had my own whitewashed paradise and I didn't have to go through passport checks to get there. Ostuni, Italy looks more Greek than Italian, but without the tourist crowds. Perched onto of a hill overlooking some of the oldest Olive groves in Italy that end at a gorgeous coastline, Ostuni is probably one of the most unique towns I've come across in Italy. I took my trip in the off season so the town was extremely sleepy -- but if you want true southern charm, this is a gorgeous place to find it. Make sure to pick up some of their famous olive oil before you leave!
Hot Spot: Find an Airbnb that has a rooftop terrace and you'll literally feel like you're on top of the clouds. As you make your way down to the beaches, stop by the beautiful groves of ancient olive trees that this area is known for.
Things to Remember: Ostuni doesn't have much of a culture for tourism so don't expect to be welcomed with open arms. Study your Italian and make use of the public transit system. Also, please know that you aren't able to dive off any balconies into the beautiful abyss below. The sea is a distance away and beach trips will most likely be by public bus.
Sicily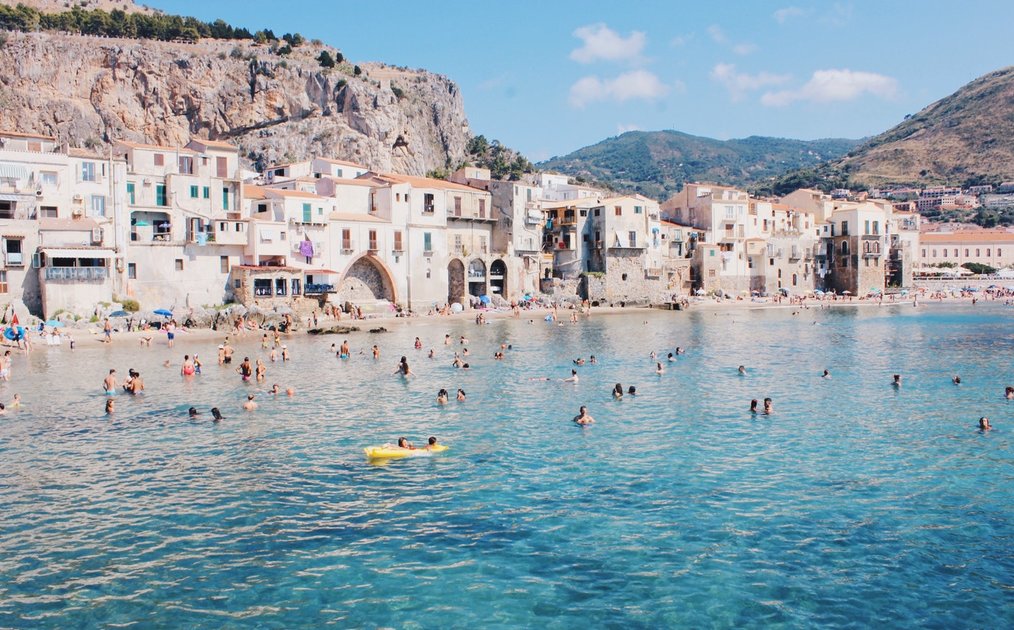 Where to start from: Rome, Florence, or Naples for weekend trips
Best time to visit: Year-round
Highlights: Experiencing Sicilian culture first-hand
With just a ferry or a mini flight, you can jump down to Sicily for a weekend in warm weather and, honestly, a pretty different side of Italy. Because of being influenced greatly by Arabic and Greek culture, the historic sites of this island range from what look like greek temples to Arab-inspired architecture mixed in with the traditional Roman influence. There are even ancient mosaics that show women wore bikinis even then! The beaches are also to die for. Check out Mt. Etna, one of the most active volcanoes of Europe. You can even get a tour of the lower parts of the mountain if you're daring enough.
Hot Spot: My favorite town, Taormina, has beautiful views of the sea from its historic amphitheater and is perched right in between Mt. Etna and a picture perfect beach called Isola Bella.
Things to Remember: Sicily is a wonderful place to visit but is definitely not like Rome or Florence in its tourism. The Sicilian dialect might as well be another language so don't think your school-learned Italian will help you much down there unless they switch to the normal vernacular.
Whether you are in Italy for a study abroad program, putting in time as a volunteer, or taking a gap year to see more of the world, these day and weekend trips will help deepen and broaden your experience of one of Europe's most popular countries to visit.