Study Abroad
The Best Study Abroad Programs in Italy for 2018-2019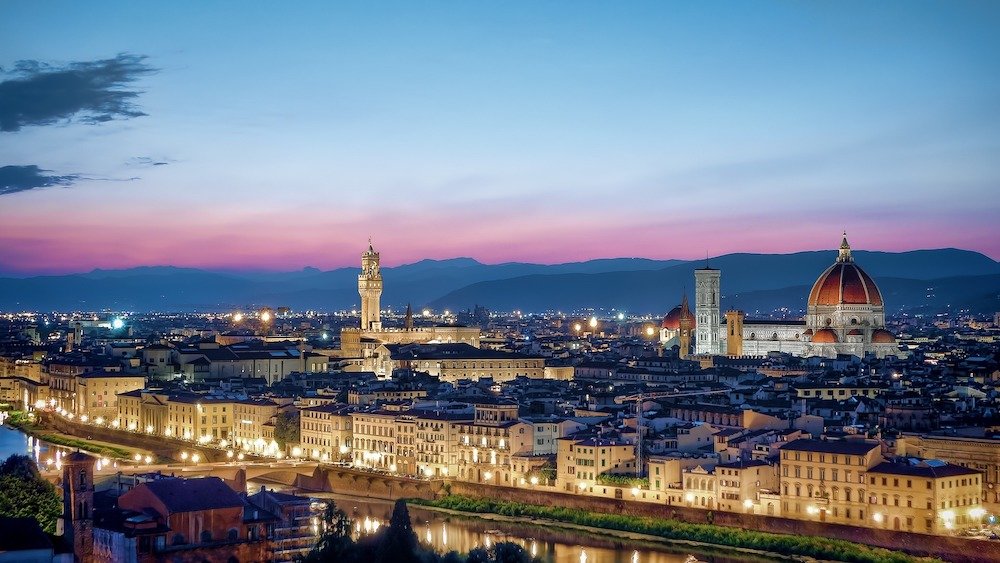 Some people are just called to Italy. The fabled southern European country has given the world indelible art, literature, fashion, cuisine and some of history's most iconic figures, from Machiavelli to Michelangelo.
Modern Italy remains a vibrant and diverse country populated with bustling metropolises, picturesque villages, ancient architecture, achingly gorgeous natural landscapes and thousands of miles of scenic coastline. As anyone who's sampled the gelato will attest, there's truly no other place like it. No wonder many students want to spend a semester there during their college career; if you're one of them, you're in great company. I spent an unforgettable semester in Florence during college.
As one of the world's most popular study abroad destinations, however, choosing a program in Italy can be daunting. At Go Overseas, studying abroad is an impactful experience that creates memories that will last a lifetime, and that the nature of this impact is dependent on selecting a program that will deliver the type of experience you're seeking. Whether your focus is art, food, finance or medicine, there's a program in Italy for you.
To take some of the mystery out of your selection process, we've compiled this list of the best study abroad programs in Italy, according to the Go Overseas community. Ready? Andiamo!
How did we pick these programs?
In choosing the best study abroad programs in Italy, we took into account two main factors: the review scores of each program, and the number of reviews that program had received.
For all study abroad programs on Go Overseas, we ask reviewers to rate six variables: (1) Housing, (2) Support, (3) Fun, (4) Value, (5) Safety, and (6) Overall. We average these scores, compare them to other medical volunteer programs, and take into account the total number of reviews each program has received. In total, we compared over 500 reviews to determine which programs should be included on this list.
From there, our goal is to choose those programs which are truly the best: they have more and better reviews than the average for similar programs and are verified by enough reviews for us to feel confident giving our stamp of approval.
#1. Art History Abroad's 6-week Gap Year Course in Italy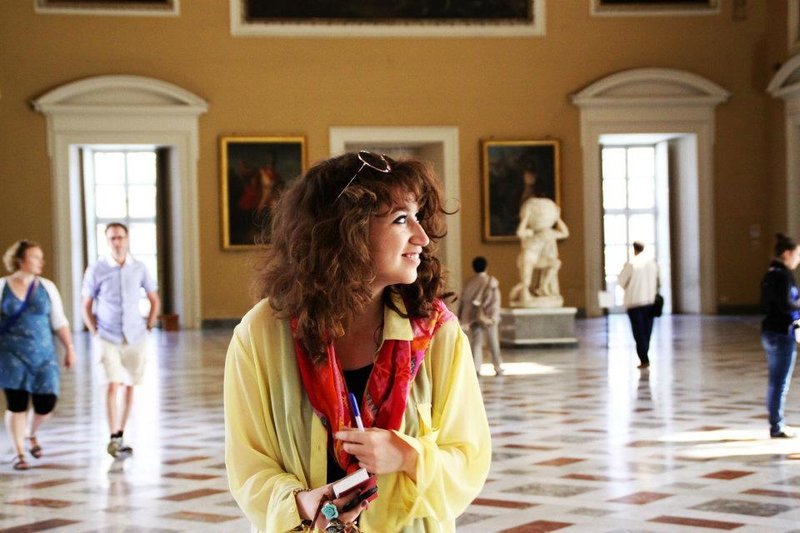 Soak up the best of Italy -- Venice, Verona, Florence, Siena, Naples and Rome as well as many off the beaten path locations -- during this six-week traveling program. Art History Abroad's 6-week course in Italy immerses students in Italy's magnificent history through music, politics, food, literature, philosophy, art and architecture.
While the travel schedule is a whirlwind that spans much of the country, the program's focus is immersion and learning. You'll spend at least five days in each city, and up to ten days in some, going beyond the standard tourist experiences in locations from Pisa to Mount Vesuvius. Guided by a highly rated group of passionate, well-educated professors and tutors, students stay in hotels along the route, with program costs covering all accommodations, breakfasts, class-related transportation, museum entrance fees and more.
Students of every academic discipline are invited to apply, with the program noting that, "a cultured, educated mind is a mark of distinction in whatever career they pursue." First-hand experiences at some of Western civilization's most important artistic and architectural sites are sure to leave a lifelong impression.
A few highlights from alumni reviews:
"I went on the Northern Italy summer trip with AHA this past summer, and it was without a doubt one of the best experiences I have had." -- Elisabeth
"I joined AHA for the 6-week course in January to February and I can honestly say I was amazed. If you have an interest in people, places, art, architecture, history, food, wine, travel, you will find this course fantastic." -- Ben
"I learned a lot about art, architecture, and history while developing valuable life skills along the way. I grew as a person and grasped how to live away from home, travel independently, responsibly have fun, and cooperate with my roommates." -- Robyn
Here's a snapshot of Art History Abroad's review performance:

Students looking for shorter programs are also in luck here. Art History Abroad also offers highly rated 2-4 week summer study abroad programs, with the Northern program visiting Venice, Florence & Rome and the summer program traveling through Sicily, Naples and Pompeii. Their autumn program takes students from London to Paris then into Italy.
#2. IES Abroad Milan - Italy Today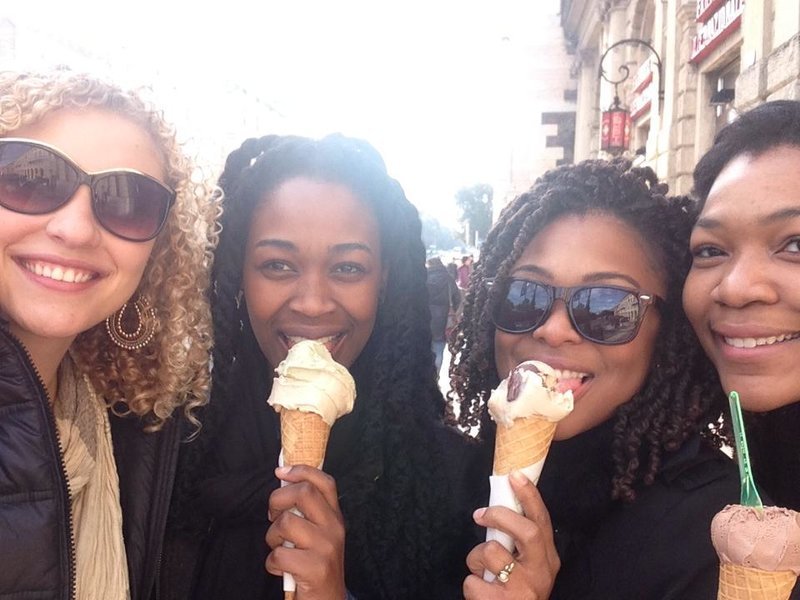 While many programs (rightfully!) focus on Italy's incredible history, the IES Abroad Milan - Italy Today program is designed with the present moment in mind. The program's liberal arts and social science courses are designed to educate students on modern Italy, while Italian language programs are tailored to individual proficiency levels. Subject matter spans finance to film to communications to art to psychology, with students taking 15-19 credits per semester.
Milan, Italy's northern hub of industry and fashion, serves as the setting, with students staying in local apartments, homestays and residence halls. Extracurricular activities include soccer games, museums, cooking lessons and the opera, with several field trips bringing students to other regions of the country.
A few highlights from alumni reviews:
"My time in Milan with IES was the best four months of my life. It all started with great organization and dedication from the IES staff in Milan. Their main concern was ensuring that everyone had an unforgettable time and their safety." -- Kevin
"This program provides you with opportunities to travel outside of your chosen Italian city, and also provides many opportunities to experience day to day life as an Italian." -- Tiffany
"Milan is a beautiful city full of amazing fashion, historic art, delicious food, and vivacious people! The IES Abroad center offers many wonderful opportunities for students to get involved and immerse themselves into the Italian culture." -- Imani
Here's a snapshot of IES Abroad Milan's review performance:

With Milan serving as the business capital of the country, IES also offers a highly rated business studies program that combines English-taught courses in economics, finance and more with an in-depth look at contemporary Italy. IES' summer program in the medieval Tuscan city of Siena is a six-week immersion in Italian heritage and cuisine taught via cooking classes and visits to gelato laboratories, restaurants, wineries and more.
#3. Study Abroad in Italy with SACI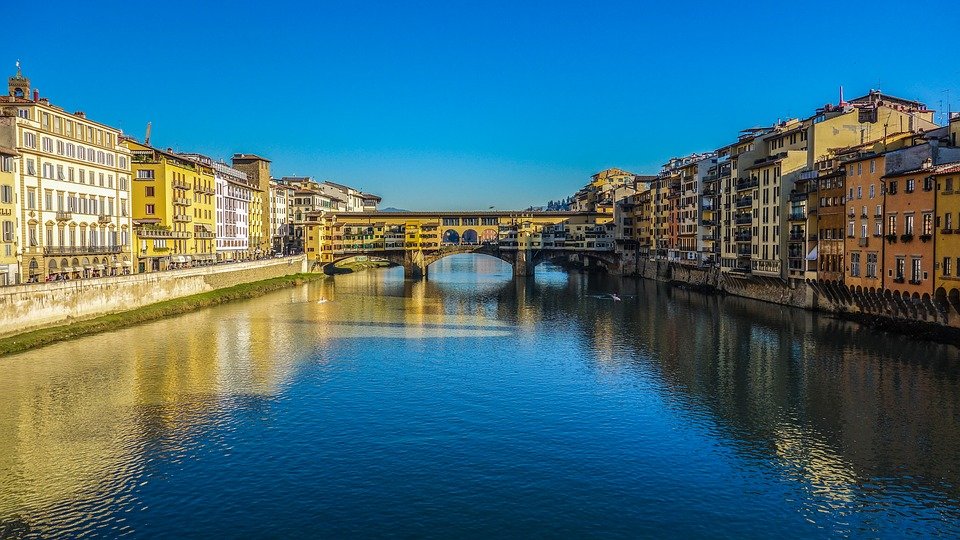 There's arguably no better place to pursue an education in the arts than the birthplace of the renaissance: Florence. Students of the Study Abroad in Italy with SACI program take studio arts, design, conservation, art history, Italian culture and language courses, with the breathtaking city and its many monumental works of art serving as setting and inspiration. Fall and Spring students take five classes for a total of 15 credits, while summer students can earn six credits via two classes.
SACI fosters a crucial connection between students and the local arts community, with the program arranging for entry into designers' studios, private collections, galleries, art fairs, and theaters. Students can volunteer to teach English at elementary schools, serve as English-language museum guides and assist at human rights agencies. Each semester ends with a large-scale exhibition of student work that is open to the Florentine public.
A few highlights from alumni reviews:
"As an art history minor, SACI made it easy for me to see the art I have been learning about for years." -- Mandy
"Surely, the faculty at SACI are the heart and soul of the school-- they are truly supportive and inspirational." -- Rebecca
"There was definitely an emphasis on hands on learning. Which in my opinion, is the best way to learn. SACI helped make it easy for students to explore the country while they are studying there." -- Claire
Here's a snapshot of Study Abroad in Italy with SACI's review performance:

These reviews highlight Study Abroad in Italy with SACI's strong focus on artistic immersion and providing access to lesser-seen (but just as important!) works throughout the city. Students are also given the tools and encouragement to advance their own artistic skills and endeavors.
#4. Florence University of the Arts: Semester at FUA in Italy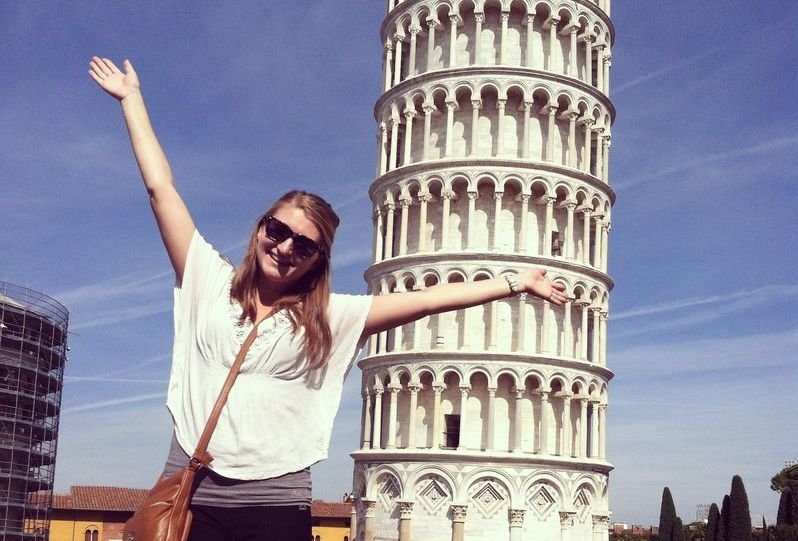 There are countless frescoes and sculptures to gaze upon in Florence, but students at Florence University of the Arts go well beyond passive observation. With courses structured as lectures, workshops, seminars and labs, students in this program are not just seeing and learning about art, but making it.
Taught by a faculty that includes many native Italians, most FUA classes are taught in English and extend beyond the classroom into exhibitions and cultural integration projects. (Semester students are also required to take at least one Italian language course.) Areas of focus include design, fashion photography, communication and more. Optional field trips bring students to locations including Cinque Terre, Parma and Modena, Chianti, Sicily, Rome and the Amalfi Coast, while ongoing extracurriculars -- music, journalism, sports, and more -- encourage immersion into Florentine culture.
All FUA students live in apartments in the historic city center and within walking distance of the school, which is housed in the historic Palazzo Bombicci Guicciardini Strozzi, an ancient noble palace on the Arno.
A few highlights from alumni reviews:
"For a little more than 3 months I visited so many new places, I made so many friends, and earned college credits. I would recommend this program to any college student!" -- Angelo
"This was the best semester of my life by far." -- Bianca
"Italy is more beautiful than any photo could show, and the places I lived, studied, ate (a LOT) and spent my downtime were incredible. I always felt welcome and nicely challenged." -- Kevin
Here's a snapshot of Florence University of the Arts' review performance:

These reviews highlight not only the enthusiasm of the participants, but the wealth of knowledge provided by the instructors, courses and excursions throughout Italy. Students reported feeling at-home in Florence after their time abroad with FUA.
#5. CIEE Open Campus in Rome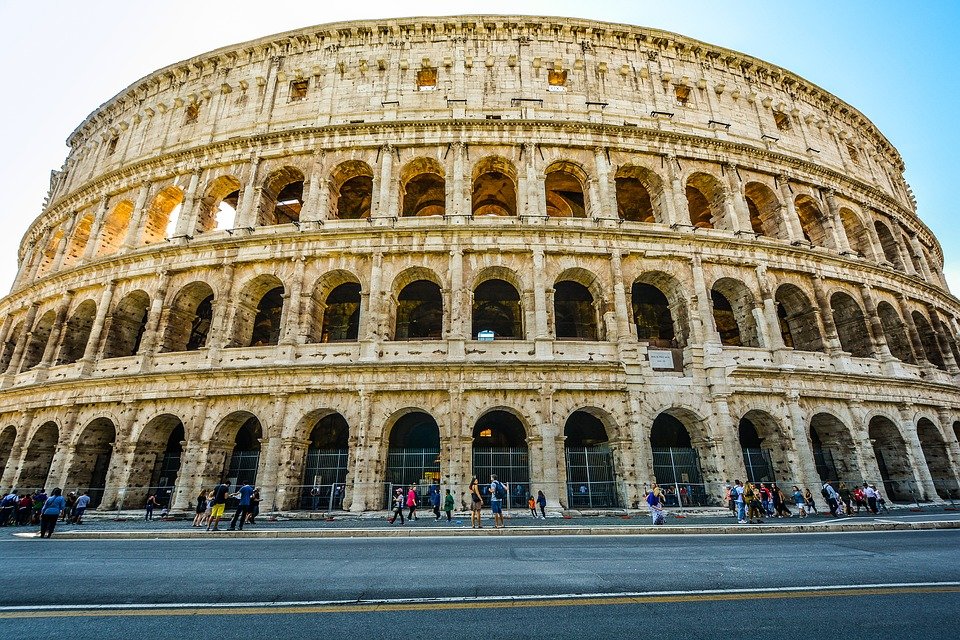 The history of Rome goes back an incredible 2,500 years. Through CIEE's Open Campus in Rome program, students can insert themselves into the ongoing narrative of this iconic city.
CIEE students design their programs by selecting from one, two, or three six-week blocks of study. CIEE notes that "each six-week course is a full semester in content, so the pace is accelerated and the workload is demanding." Students choose from six academic tracks. A strong focus on cultural immersion makes students feel part of the rhythms of daily life the ancient, bustling city.
Housing is included with tuition, with the majority of students sharing apartments with Italian students in the Trastevere and Prati neighborhoods, both within walking distance of, or a short commute to, the campus. Meals are not included.
The program includes excursions throughout Rome and one three-day study tour during each academic block. Destinations include Padua, Venice, Sicily and the Amalfi Coast.
A few highlights from alumni reviews:
"From the first day I arrived at orientation to my farewell dinner, the experience provided by CIEE was far beyond what I, or my parents, had expected." -- Andrew
"The smaller size of the program allowed all of us to build great relationships with our professors, directors and other students. The program included lots of excursions around Rome, and even trips to other cities in Italy." -- Emily
"What makes CIEE's Rome Campus truly special is its staff. The staff was overwhelmingly positive and helpful. They truly made me feel at home in one of the world's most ancient cities." -- Kelly
Here's a snapshot of CIEE Open Campus in Rome's review performance:

These reviews highlight the excellence of the CIEE staff. Students found their advisors and professors welcoming, supportive and highly skilled in their areas of focus. Great teachers familiar with the city and its culture surely help create a worthwhile experience abroad.
#6. SPI High School Italian Language Immersion & Cultural Leadership in Italy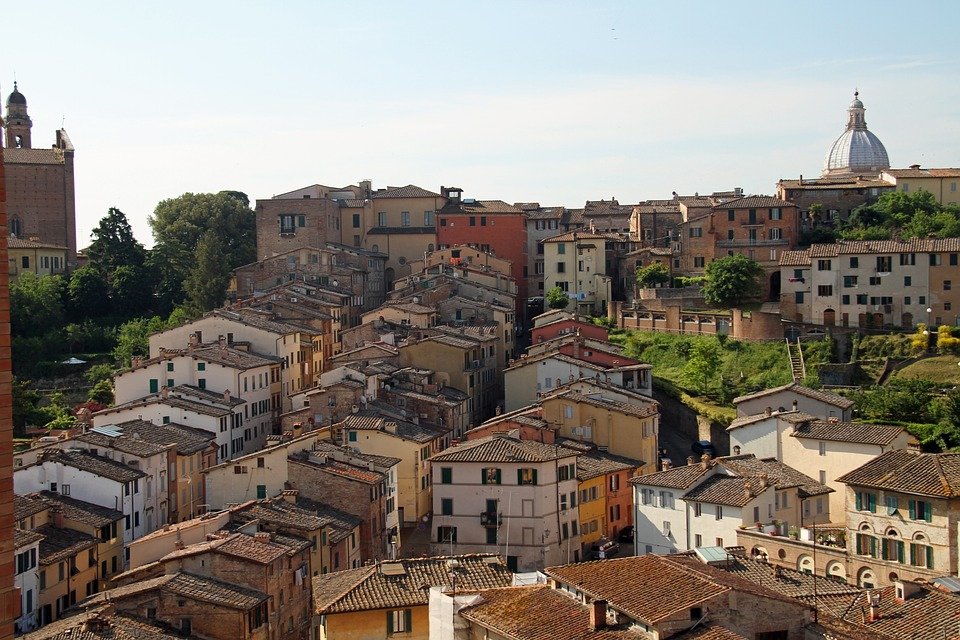 Italian is often called one of the most beautiful languages on the planet, and through the SPI Italian Language Immersion & Cultural Leadership program, high school students can learn to speak it molto, molto bene. This program is based in the medieval city of Siena, located in the heart of Tuscany an hour and fifteen minutes south of Florence. Catering to beginners and expert Italian speakers alike, SPI offers two and four week summer program sessions. The program is open to all high schoolers in grades 9-12.
Built into the region's rolling hills, Siena is truly one of the gems of Tuscany. Populated by medieval brick buildings, the city center is a UNESCO world heritage site home to world-class museums, food, art and the world-famous Palio festival, a centuries-old horse race held every July and August. SPI also brings students to locations throughout the region, allowing them to use their language skills and interact with local communities. Tuition includes pre-departure advising and orientation, airport arrival meet & greets, tuition, books, housing and entrance to museums, guest lectures and more.
A few highlights from alumni reviews:
"SPI Siena is truly a terrific program. I feel you really cannot go wrong with an immersion-based experience, but SPI surpassed both my and my daughter's expectations." -- Lori, parent of an SPI Siena student
"I had learned Italian previously, but there is an instant gratification to learning something and then going out into the world and using it that very same day." -- Andy
"It was a great program with really enthusiastic leaders. I definitely recommend the Siena program as you get to live in one of the most beautiful places in Italy!" -- Kelli
Here's a snapshot of SPI High School Italian Language Immersion & Cultural Leadership's review performance:

The students who took part in this program returned with glowing reviews, and equally important when dealing with high school students, so did their parents. Parents reported feeling that their children were safe and well-cared for while in Italy, and the students themselves loved the opportunities to immerse themselves in Tuscan culture and, especially, to participate in Siena's legendary horse race, Il Palio.
#7. CAPA Florence: Study & Intern Abroad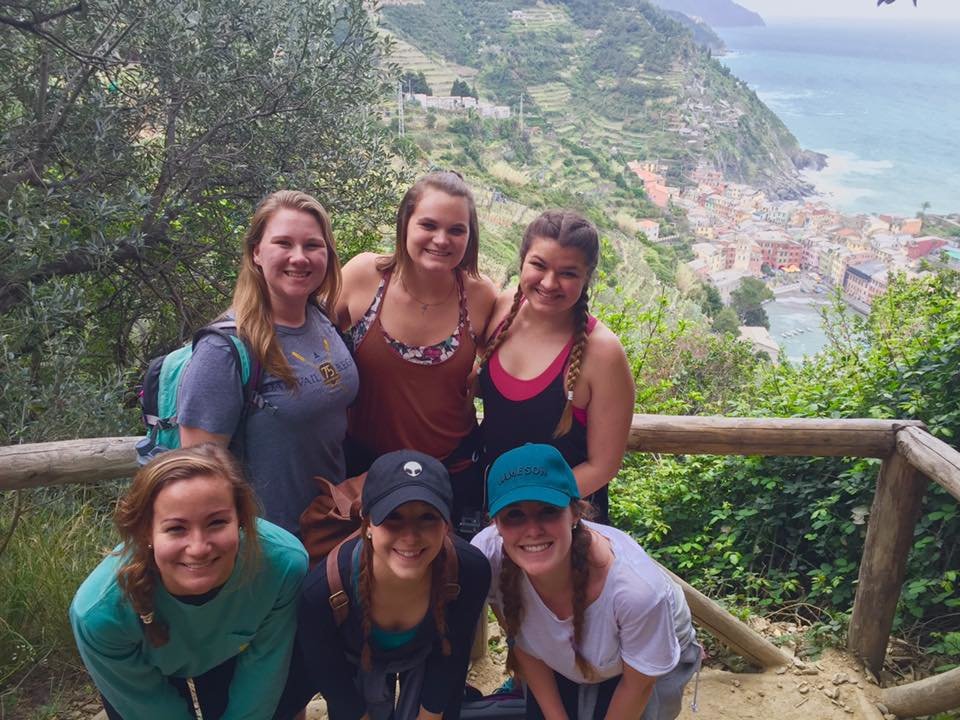 The CAPA Florence: Study & Intern Abroad program gives students an all-encompassing cultural experience in the cradle of the Italian Renaissance. Course loads can be designed around almost any major, while internship opportunities allow students to work alongside local Florentines and learn how their educational interests manifest in Italian culture. (These internships have a language requirement.) CAPA's cultural immersion program, My Global City, also offers organized activities including walking tours through the secret rooms of the Medici family at the Palazzo Vecchio.
Historically significant architecture will be at the forefront of the CAPA experience, as the CAPA Florence Center is housed in the Palazzo Galli-Tassi, a 15th Century palace in the charming Santa Croce neighborhood. Students live in shared apartments or homestays, with the program cost covering housing, tuition, transportation, local transit passes, excursions and more. Volunteer opportunities are also available, and a number of scholarships exist to help offset program fees.
A few highlights from alumni reviews of the CAPA Florence: Study & Intern Abroad program:
"My educational experience at CAPA's Florence program exceeded my expectations in all aspects!" -- Elizabeth
"Everyone made us feel at home and guided us through our first time overseas. The CAPA building is also beautiful, blending modern classrooms with historic artwork and architecture." -- Sean
"From pairing me with the best roommates I could ask for, to giving me an apartment that showed me what it was like to be a true local, and providing me with classes that brought the streets and language to life, CAPA did it all." -- Carly
Here's a snapshot of CAPA Florence: Study & Intern Abroad's review performance: