Study Abroad
The Ultimate Guide to Study Abroad Need-Based Scholarships & Grants
We've teamed with with industry experts CIEE to give you a comprehensive guide to all need-based scholarships and grants!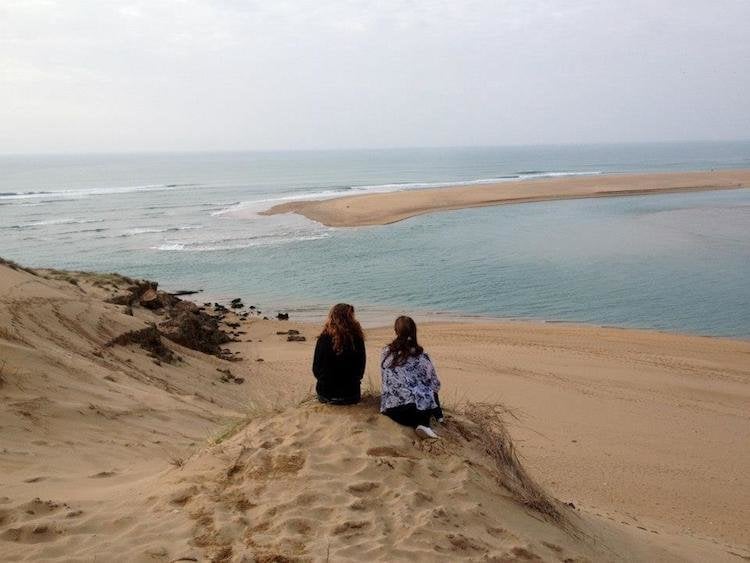 When it comes to paying for college, it's easy to get lost looking for help and support. The internet is full of resources, guides, scholarship lists, deadlines, and enough to confuse even the most dedicated and organized student. Realizing this, we have partnered with CIEE to create this comprehensive guide for students who qualify for need-based scholarships or grants and want to study abroad.
If you are a student looking for need-based scholarships or grants, this is for you: we hear you and appreciate the unique obstacles you face in funding your education. It may seem like some parts of the typical "college experience," such as study abroad, aren't within your reach. This guide will help you see how to make that possible. We've also collected some of the top need-based scholarships and grants out there, to help you get started.
Benefits of Study Abroad for All Students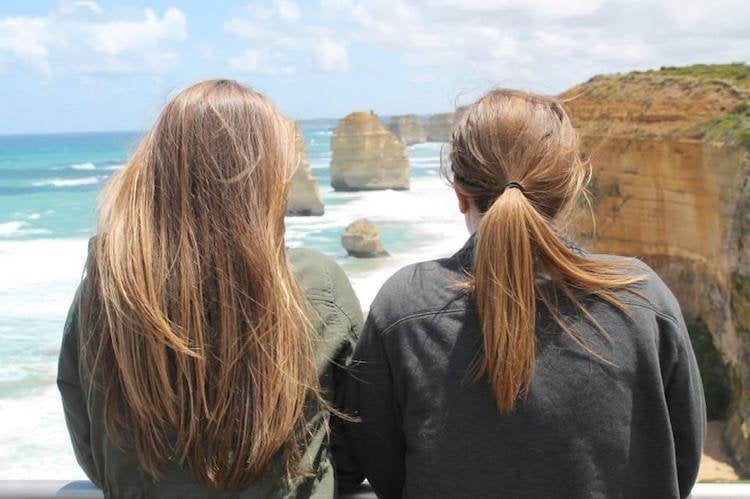 Here at Go Overseas, and in partnership with CIEE, we strongly advocate that students try to study abroad at some point in their education. From giving you real-world experience to opening new academic, personal, and professional doors, study abroad is a great opportunity for many students.
As a student who may qualify for need-based scholarships or grants, your approach to studying abroad may be very different than most. It may feel like a luxury that is simply out of reach due to the financial constraints you already face. Unfortunately, this leads many students to stop searching for a way to study abroad; they believe it is simply not meant to be part of their education experience.
In fact, the benefits of study abroad we just outlined above apply just as well -- if not more -- for students who qualify for need-based scholarships or grants. Beyond widening your worldview and helping you cultivate friendships and experiences around the globe, the process by which you will cover the financial obligation to study abroad can make it even more meaningful. There's an expression that "the best things in life are free," but we think that the best things in life take a little work -- winning a scholarship or grant to study abroad is one of them.
How and Where to Find Need-Based Scholarships & Grants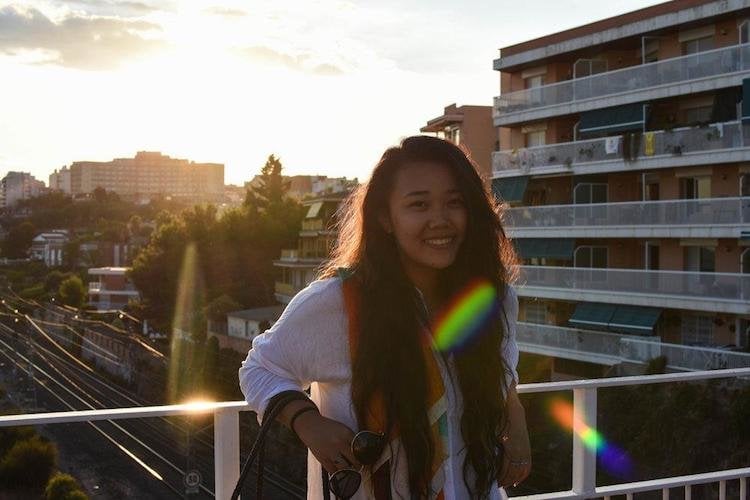 Okay, you're on board to try and study abroad, great! Now it's time to try and find those financial resources to make it a reality. Likely at this point in your education, you've learned there are some special resources for need-based students to receive financial aid; the same is true if you're trying to study abroad.
In addition to the resources listed below (which we hope are more than enough to help you make your study abroad dreams happen!), there are several other ways to search for study abroad financial aid.
Fill out your FAFSA every year. - Whether you want to study abroad or just qualify for financial aid to stay at your university next semester, the FAFSA is the first important step in the process. Keep your FAFSA up-to-date each year, as you may need to provide information about it as part of your application process for need-based scholarships and grants.
Search the almighty Google. - Many students turn to Google to find scholarships and grants -- that may even be how you found this article! Keep searching; there are lots of aggregator sites like Scholarships.com and College Board that have massive databases of scholarships. They also often have special sections for need-based opportunities
Talk with your Study Abroad office. - Most universities provide support for students who want to study abroad, and this office at your school is a good place to try and get additional help. They may know about special scholarships or grants available only to students from your school or a degree program that you qualify for.
Organize and apply! - Once you find scholarships, it's best to try and keep track of all of the application dates and requirements. In most cases, applications for need-based scholarships and grants that you can apply toward study abroad will have deadlines around the same time as the program application to study abroad. Some may have earlier deadlines, so it's never too late to start searching!
How to Apply for Need-Based Scholarships & Grants
Once you've found need-based scholarships and grants that you can qualify for, it's time to get to work applying. With your FAFSA in hand, start collecting the application materials you need. These may include:
A copy of your FAFSA Award Letter
Copies of tax returns or other financial documents for yourself and/or parents/guardians
Letters of recommendation
Transcripts
Application essays
Interview videos or other materials
Collecting all of these materials together isn't easy, but it is do-able, especially if you keep good track of your scholarship/grant application requirements. To help you manage this, we've created a sample spreadsheet you can download (once you've opened the link, click 'File' and then 'Download as' to save as a Microsoft Excel file). Use this file -- or whatever system works for you -- and you'll have a great advantage to make sure you get applications in on time and improve your chances of winning an award.
In the end, a need-based scholarship or grant application for study abroad is no different than most other scholarships or grants you apply for, except that you'll need to provide additional financial information as part of the process.
Need-Based Scholarships & Grants Resource List
Below, you'll find a list of some need-based scholarships and grants that allow students to apply each year. These are a great start to help you overcome the financial obstacles and make study abroad part of your educational path.
Editor's Note: This list was last updated in December 2020.
Benjamin A. Gilman International Scholarship
One of the most popular study abroad opportunities for students who qualify, this need-based scholarship grants up to $5,000 per winning student to help cover tuition for study abroad in the Summer term, or in a Fall/Spring semester of the coming academic year. The deadline for the 2021-2022 academic year was on October 20, 2020. The deadline for 2022-2023 will probably be around the same date next year. Learn more on the IIE website.
CIEE Gilman Go Global Grant
If you have already applied for the Benjamin A. Gilman International Scholarship, you can also apply for a CIEE Gilman Go Global Grant. These grants cover up to $2,500 of expenses for students studying abroad with CIEE and are available to help cover both tuition and additional costs of study abroad, such as airfare. Learn more on the CIEE website.
CIEE Global Access Initiative (GAINs) Grants
CIEE also offers a grant specifically for covering transportation to/from your study abroad destination if you are studying abroad through CIEE. If you qualify for Pell, you are automatically eligible for this grant. The prizes range with a max of $1,000 depending on your destination. Learn more on the CIEE website.
Don't forget to use our handy spreadsheet to keep track of need-based scholarships and grants you qualify for!
Hostelling International Explore the World Scholarship
Each year, Hostelling International offers students up to $2,000 to help enable them to study abroad. Aside from financial requirements, their other main requirement is that at least some part of your experience be educational -- easy enough if you're planning to study abroad and take classes for your degree. This is a great option for students looking to do a DIY study abroad experience. Learn more on the Hostelling International website.
Federal Pell Grants
As part of your FAFSA, you will learn if you qualify for Federal Pell Grants. These federal grants are only available to students based on financial need and can be used as part of your tuition payments through a Direct Exchange study abroad program. To learn if you qualify, be sure to fill out your FAFSA each year!
Gates Millennium Scholarships
The Bill & Melinda Gates Foundation offers scholarships to 20,000 students of color each year who meet the financial requirements and qualify for a Pell Grant. As far as we can tell, these scholarships can be used for study abroad too. Learn more on the Gates Foundation website.
Google Scholarships
In addition to being an awesome resource for finding scholarship opportunities, Google offers plenty of their own. Be sure to check the site, as these scholarships and their requirements change from time to time. At this point, there are seven scholarships available for students who qualify financially and by meeting other criteria. Learn more on the Google for Education website.
UNCF Scholarships
If you are in financial need and are a student of color or a minority based on other criteria, UNCF offers a large number of scholarships you may qualify for. These have varying requirements and deadlines, so be sure to check each one carefully before you start applying. Learn more on the UNCF website.
Horatio Alger Association Scholarships
The Horatio Alger Association is one of the largest need-based scholarship providers in the country, offering up to $12 million dollars in scholarships each year. The application portal opens each year in March and allows students to browse and apply for those scholarships they are best qualified for. Learn more on the Horatio Alger Association website.
Your Educational Goals are Possible -- Including Study Abroad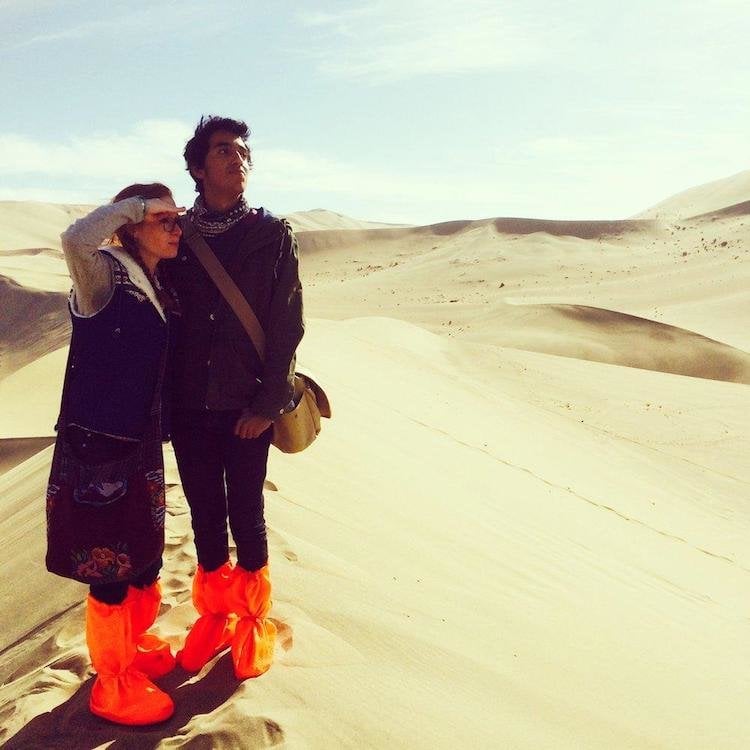 As a student who qualifies for need-based aid, it may seem that you're competing against the world. In fact, you have some unique opportunities to fund your education that aren't available for all students. Many of these can help you pay tuition, cover extra costs, or even study abroad.
This article was originally published in March 2017, and it was updated in December 2020.