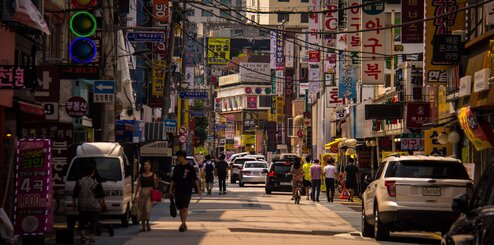 Study Abroad
Top 8 Universities in South Korea for International Students
Learn about the top universities for international students to study in Korea including what they're best for, the cost of tuition, and your expected cost of living.
South Korea is increasingly chosen by students as a fun and exciting place to study abroad. Even though studying abroad is a great opportunity to learn about the local culture, make international friends, and travel to your host country, it is, of course, about academics, too.
Luckily, South Korea has it all! Read on to explore all the top-ranked universities welcoming international students just like you.
Why study abroad in South Korea?
South Korea is a fantastic place to study abroad for international students! Here are some of our top reasons for putting South Korea on your list.
Tuition is affordable. College is expensive but studying in South Korea doesn't have to add a considerable burden to your budget. We go into it more in-depth below, but trust us – it's very affordable!
Many programs are taught in English. As a destination for international students from all over the world, universities in Korea offer a good variety (including entire degrees) in English.
International students are welcome. South Korea is a great place for international students. Foreign students are welcomed by universities that offer a lot of support for their success.
It's safe. South Korea has low levels of crime, including violent crime. The country also has a stable government and despite the ongoing tensions with North Korea, the average Korean isn't very worried about the situation.
Great food. Kimchi, bibimbap, Korean barbeque. These are just a few of the delicious dishes to try when attending university in Korea.
Fun pop culture. South Korean pop culture has taken the world by storm (K-pop and K-dramas, anyone?). Hallyu, or the Korea Wave or K-wave, is a word that explains the mass export of South Korean TV, music, and movies globally.
How much does it cost to study in South Korea?
Studying abroad in South Korea is very affordable when compared to tuition and living prices in the US.
Tuition for a direct enrollment semester abroad in South Korea ranges from $1,800 to around $6,000 depending on the university and subjects you're studying. The cost of living is the most expensive in Seoul and averages between $1,100 and $1,600 per month which includes housing, food, transportation, and other expenses. As a direct enrollment student, you will be responsible for finding accommodation, either on- or off-campus.
Fees through a program provider will run you from as low as $11,000 to as high as $21,000. These program fees are usually inclusive of tuition, housing, support, weekend excursions, and potentially meals as well. This is a good option for students who want all the details taken care of for them.
Can I study in Korea for free?
Top 8 universities in South Korea for international students
South Korea is home to 6 universities ranked in the top 100 globally, 5 of which are on this list! For a small country like Korea, that is a big achievement and speaks to the quality of education you can expect as an international student.
How we picked these universities: These universities were selected based on a variety of factors including their rankings, popularity among and support for international students, quality of programs, and their social scenes. Tuition prices are for the 2022 & 2023 academic years and are subject to change. All values are in USD.
Best for student life: Yonsei University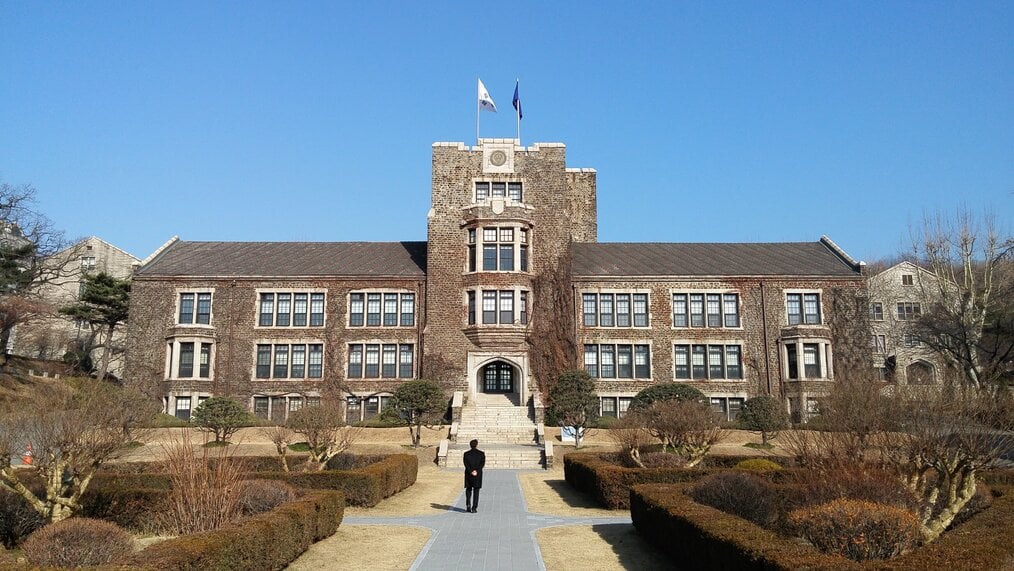 📍 Location: Seoul
💸 Average tuition for a semester of direct enrollment: $3,000-$5,500
🏠 Monthly cost of living including housing: $1,100-$1,600
🌍 QS World Ranking: 73rd
Yonsei University, located in northwestern Seoul, is a great choice if you're someone who loves getting involved in campus life. The university has a large variety of student clubs and organizations, festivals to celebrate, and sporting events to both watch and participate in.
Their dedicated freshman dorm sponsors activities that will have you out and about, meeting new friends and experiencing the exciting things the capital has to offer.
In terms of academics, Yonsei University ranks highly for economics and business, health, social sciences, and psychology.
Best for student support: Korea University
📍 Location: Seoul
💸 Average tuition for a semester: $5,000-$6,000
🏠 Cost of living: $1,100-$1,600
🌍 QS World Ranking: 74th
Korea University prides itself on its supportive atmosphere and programming for domestic and international students alike. They offer services like mental health counseling in English as well as academic and accessibility support for students with learning differences and physical disabilities.
Students can take advantage of personalized academic mentoring and guidance is available for both degree-seeking and study abroad students.
If you're interested in studying the life sciences, physical sciences, or engineering, you'll find top-rated programs within these subjects at Korea University.
Best for affordable tuition: Chonnam National University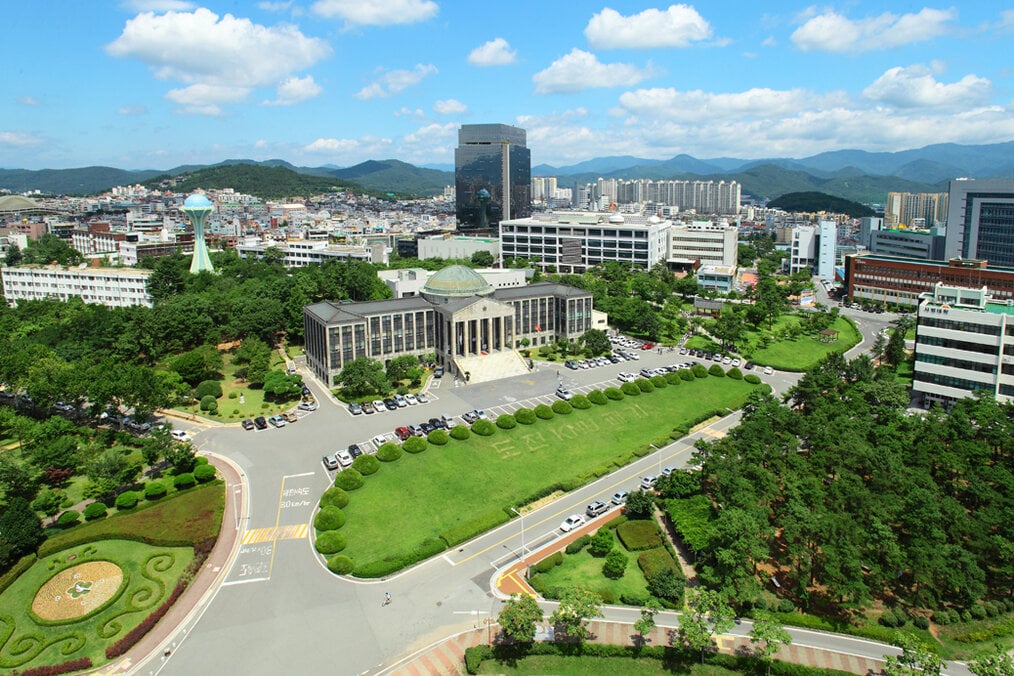 📍 Location: Gwangju
💸 Average tuition for a semester: $1,800-$2,400
🏠 Cost of living: $800-$1,100
🌍 QS World Ranking: 751st-800th
If you're a study abroad student on a budget, Chonnam National University is known as the most affordable university in South Korea for international students. Not only is the tuition low compared to other universities in the country, but the cost of living is more affordable than the bustling Seoul.
Gwanju, only about 5 hours south of Seoul by bus, is a beautiful part of Korea known for its historic sites, picturesque mountains, and long-running culinary tradition. Save money and experience life outside of Seoul at Chonnam National University.
Best for top-ranked education: Seoul National University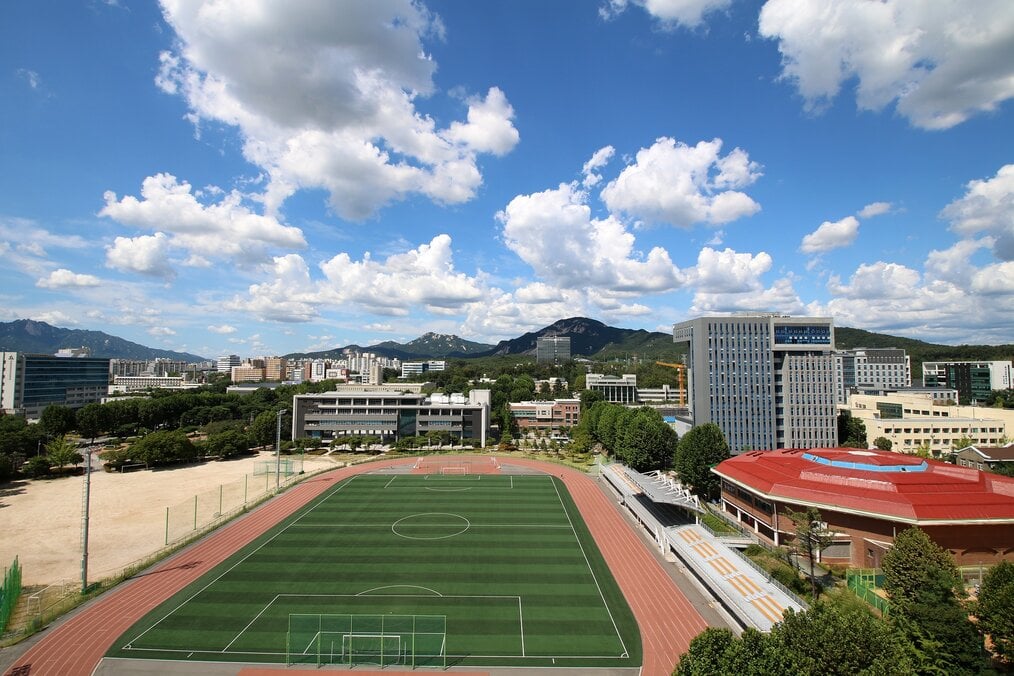 📍 Location: Seoul
💸 Average tuition for a semester: $4,600-$5,800
🏠 Cost of living: $1,100-$1,600
🌍 QS World Ranking: 29th
Considered the Harvard of South Korea, Seoul National University ranks 29th in the world for its academic programming. If attending a top-notch university with an international reputation is important to you then Seoul National University will be a great fit.
SNU attracts the best talent from around Korea and the world, including its professors. The university estimates that nearly 97% of the faculty members have doctoral degrees from prestigious global universities.
Graduates of SNU have great job prospects with many going on to be CEOs and supreme court judges in Korea. A study abroad semester or year at SNU will be sure to make your resume stand out.
Best for English-taught classes: Korea Advanced Institute of Science & Technology (KAIST)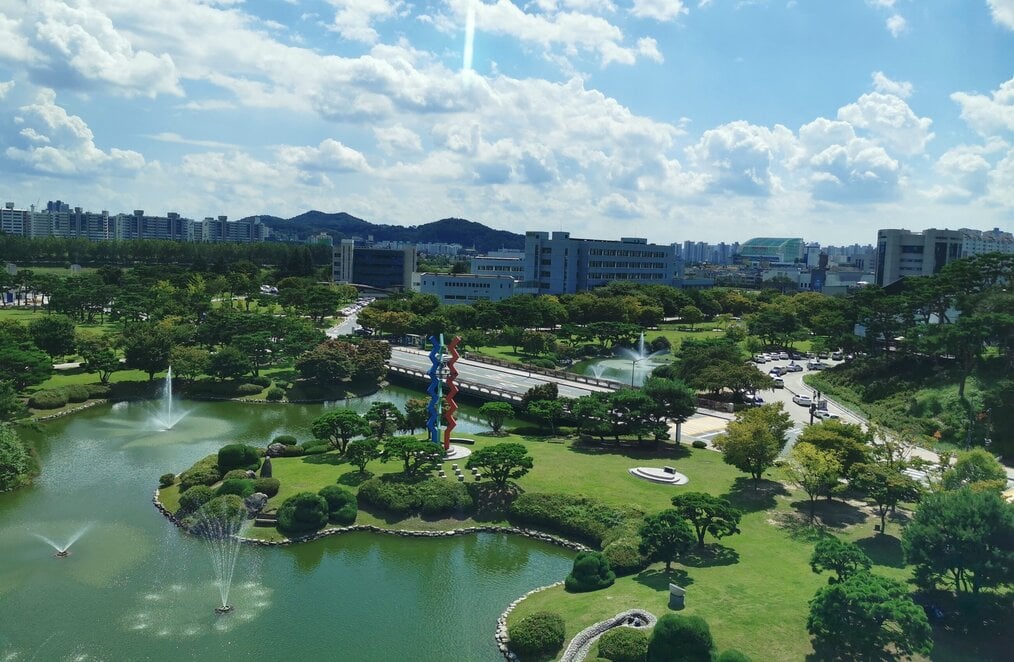 📍 Location: Daejeon
💸 Average tuition for a semester: $2,675 for all subjects
🏠 Cost of living: $900-$1,100
🌍 QS World Ranking: 42nd
At Korea Advanced Institute of Science & Technology (KAIST), most classes are taught in English. What's more, it's part of a worldwide consortium for engineering and business schools and is considered a major research university. Ranked 42nd in the world, students at KAIST can be sure they're getting a top-notch education during their study abroad.
Daejeon is a city in west central South Korea and the capital of South Chungcheong province. There are plenty of things to do both in the city and the great outdoors that surround it. The area is known for its hot springs, hiking trails, forests, and lakes – what better way to unwind after a long week of studies?
Best for campus amenities: Kyung Hee University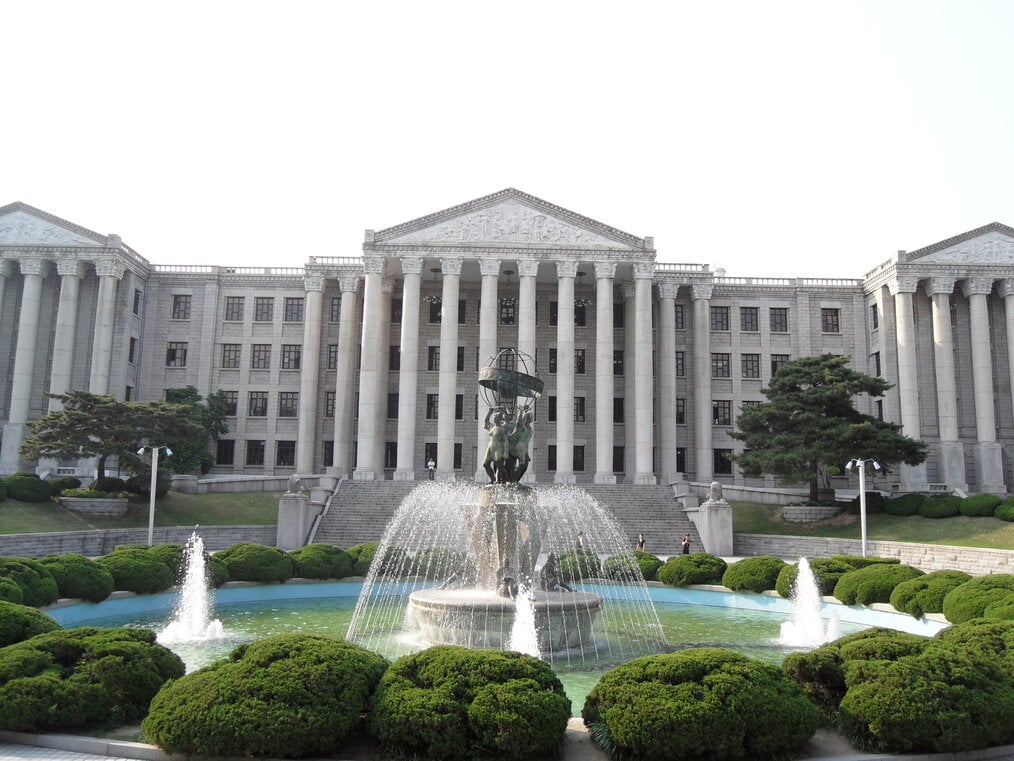 📍 Location: Seoul
💸 Average tuition for a semester: $4,000-$5,400
🏠 Cost of living: $1,100-$1,600
🌍 QS World Ranking: 270th
If studying at a beautiful campus is important to you, look no further than Kyung Hee University. Regarded by students as one of the most beautiful campuses in South Korea, the university boasts 3 museums, various dining halls, and dormitory options.
Its own self-contained little community, you'll also have access to a bank and gym. During a busy week of classes, you won't need to leave campus to find everything you need!
Looking at their academics, computer science, business, economics, and engineering are particularly strong programs offered at Kyung Hee University.
Best for culture and language immersion: Sogang University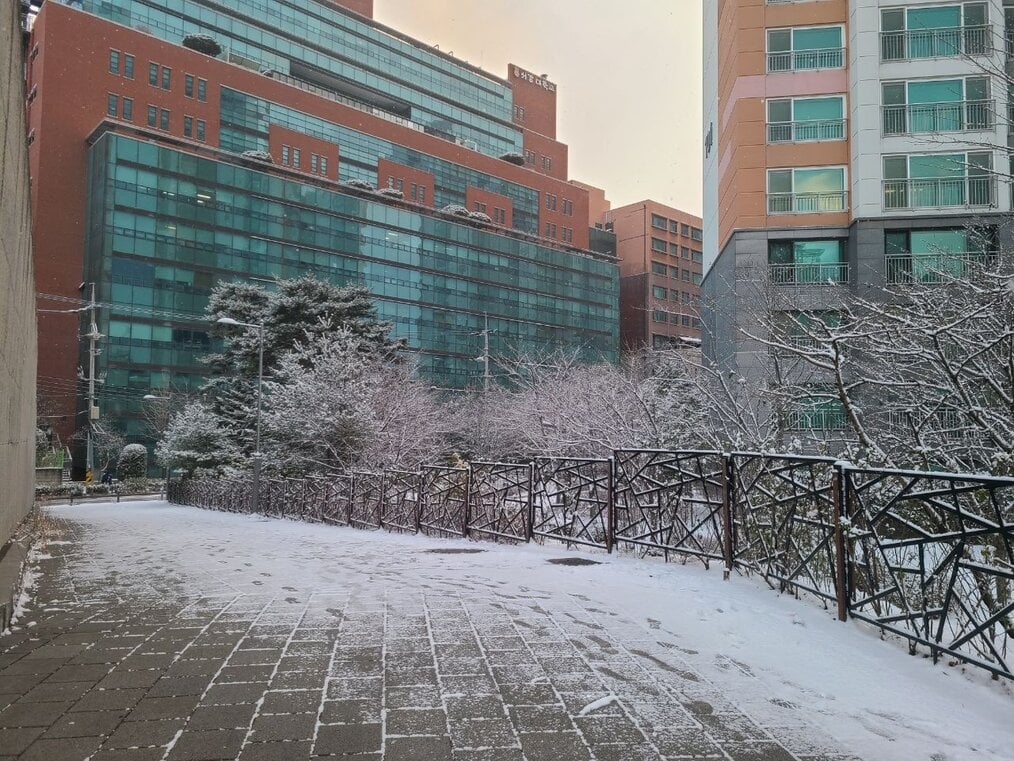 📍 Location: Seoul
💸 Average tuition for a semester: $3,200-$4,200
🏠 Cost of living: $1,100-$1,600
🌍 QS World Ranking: 457th
Students enthusiastic about improving their Korean language skills should start their search at Sogang University. Their Korean Language Education Center is among the top places to learn Korean in the country.
During your studies, cultural activities will be a major cornerstone that help to reinforce learning. Sogang University's program also focuses on speaking so you will be sure to improve by leaps and bounds while in Seoul.
Best for international networking: Sungkyunkwan University (SKKU)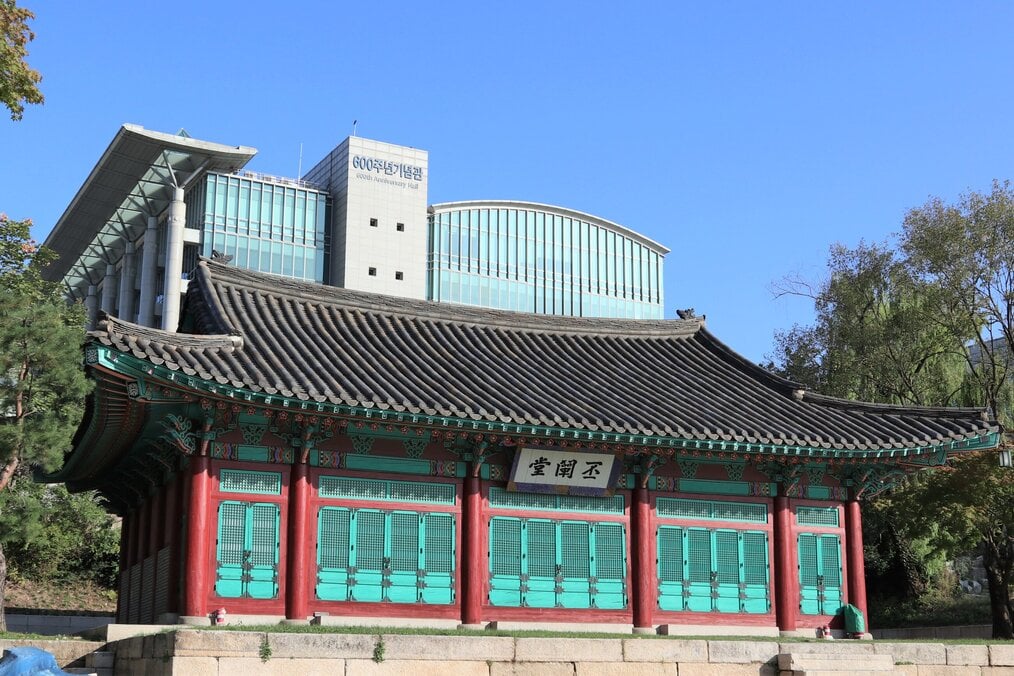 📍 Location: Seoul
💸 Average tuition for a semester: $3,500-$7,000
🏠 Cost of living: $1,100-$1,600
🌍 QS World Ranking: 99th
Sungkyunkwan University, also known as SKKU for short, is the oldest university in Korea. Dating back to the 14th century, many historic buildings are still standing on campus.
SKKU has many industry ties to major companies like Samsung which provide employment and intern opportunities for students. This is a great way to develop your international network, especially if you want to live and work abroad after graduation!
SKKU ranks highly for their engineering, health, and business programs but students focusing on other disciplines will find quality teaching across all subjects.
How can I study abroad in South Korea?
You have several options to get started studying abroad in South Korea. The three main ways to study abroad include:
Direct enrollment: you enroll directly through the university. You will generally save money this way but you have to take care of all the details yourself.
Third-party provider: you pay a fee to a study abroad organization, like those on GO, and they organize your enrollment and pay your tuition. Your program fee often includes extras like housing and meals.
University-led programs or exchanges: if your university has a reciprocal agreement with a Korean university, it may be possible to join an instructor-led program or participate in an exchange where you and a Korean student switch places for a semester or year.
Experience South Korea through study abroad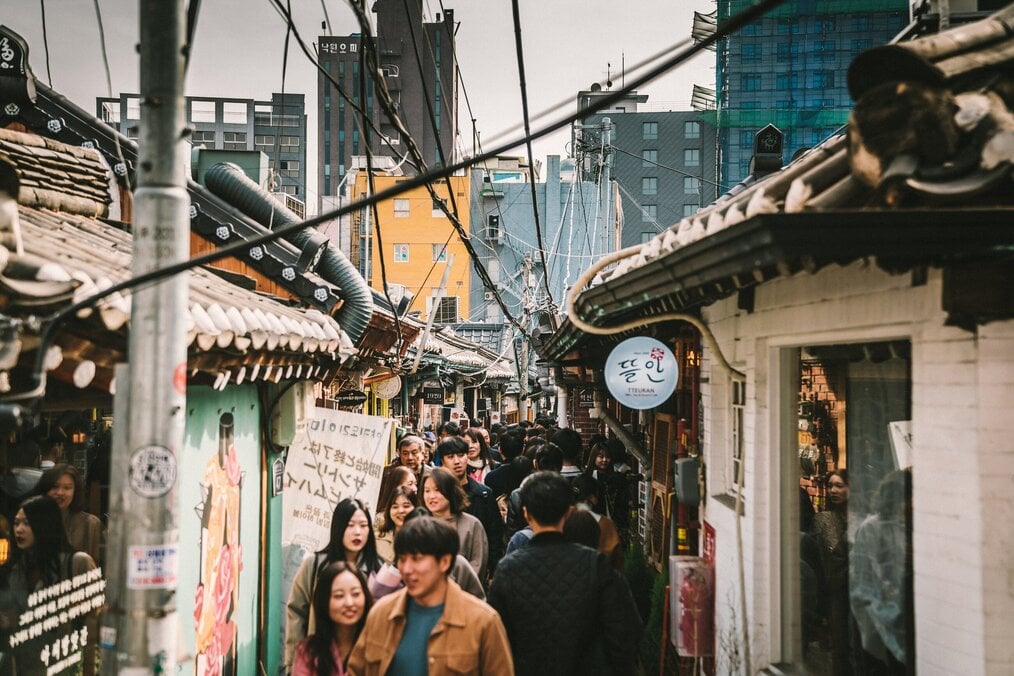 Whichever university you choose, South Korea as a study abroad destination will not disappoint. There is something for everyone as our list shows, so you are bound to find the right fit for you.
Learn more about how to make your study abroad in South Korea happen: