Teach Abroad
What is the Average Salary for Teaching Abroad in Vietnam?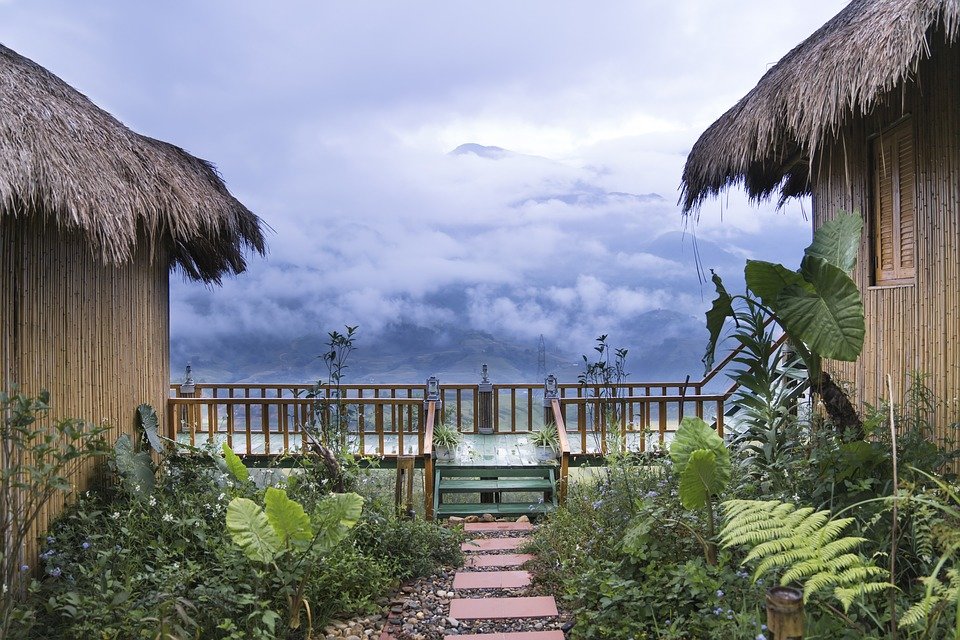 Are you looking to save big while experiencing a vibrant culture and relaxed, Southeast Asian atmosphere? Consider teaching abroad in Vietnam! While most people who are looking to make money head to South Korea or the Middle East to teach abroad, Vietnam is actually a great place to go.
Those who teach in Vietnam can choose from sandy coastlines, bustling cosmopolitan cities, and lush countryside. Stuff your face with pho noodle soup, Vietnamese sandwiches, and spring rolls, or sip the deliciously strong egg coffee at a local cafe. You'll never run out of surprises, no matter how much you think you know before you start teaching in Vietnam.
With the National Foreign Languages Project in place, Vietnam is aiming for most of its students to be using English confidently for daily communication by 2020. This means they're looking for more English teachers and paying well for the privilege! Due to the low cost of living, a teacher in Vietnam can also expect to save most of their salary, and put it towards travel, student loans, or savings.
Many ESL teachers from countries with strict work environments like South Korea, Japan, and China are currently moving to Vietnam to take the best ESL positions. If you're interested in teaching abroad in Vietnam, the best time to go is now before the market becomes oversaturated as more teachers discover this gem.
How Much Can You Make Teaching in Vietnam?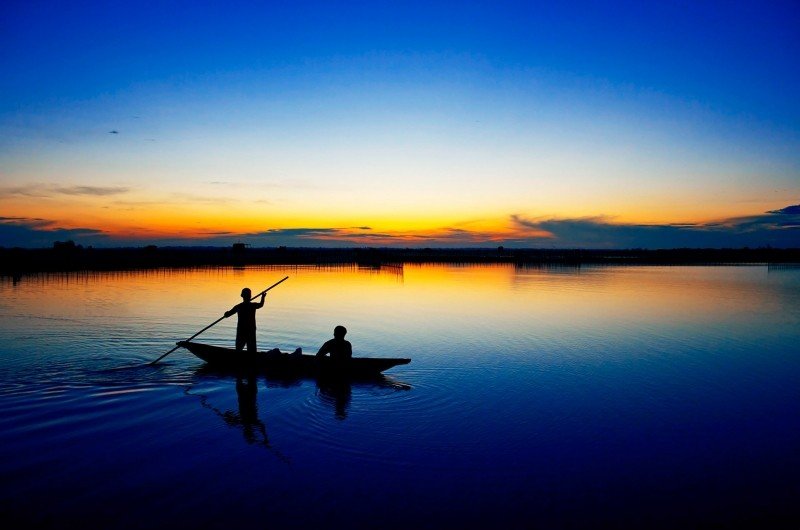 Vietnam's ESL market is growing, but it remains one of Asia's "best kept secrets". The average teacher's salary in Vietnam is around $800-$1,000 USD a month or $10-16 USD an hour. However, with some experience you can make $1,200-$1,800!
For more details on teacher salaries, below is a breakdown by the types of ESL jobs in Vietnam:
Language Schools: $800-$1,000 USD/month
Vietnamese cities are filled with language schools where students can study English on the weekends and after class. In places like Hanoi and HCMC, there are so many schools that you shouldn't have any major difficulties finding a job. For the highest paying positions, you'll need a CELTA or TEFL certificate, but as long as you're a native speaker, you should be able to find a good position.
Language schools are great for newer teachers because they offer a lot of perks for little experience. They're reliable, plus they offer support and professional development. You may also be offered workshops and training to become a better teacher. In addition to these benefits, many schools also give contract completion bonuses, relocation packages, and pay for overtime. They may also arrange and pay for visas and work permits.
The main downside of working at a language school is that you will probably need to sign a fixed contract with a less flexible schedule than you might otherwise have if you were a private tutor. You will probably be working mainly on the weekends and weeknights and will have less opportunities to travel. The school may also pass students regardless of their level to "save face" and make parents happy.
Sign Up for More Teach Abroad Info & Inspo
Think: when and where to go plus special discounts and deals ✈️🌎✌
International Schools: $1,200-$1,800 USD/month
While it's almost impossible to find work at a public school in Vietnam, experienced teachers may find a job at an international school. These schools offer the best and most lucrative ESL jobs in Vietnam and are usually located in Vietnam's big cities.
To score a position at an international school, you'll need a few years of experience and a certification. However, if you're looking at teaching professionally long-term, working at a Vietnamese international school is a great career experience. Schools will often supply additional perks like airfare reimbursement and housing allowance. You'll usually be teaching in the suburbs too, which can be either positive or negative depending on your lifestyle and preferences.
Do your research beforehand, and get a list of schools from expat directories like the New Hanoian. Also be aware that unlike the year-round hiring period of language schools, these positions are only available during the summer months of June through August.
Private Tutoring: $10-$16 USD/hour
Many teachers in Vietnam decide to work for themselves, teaching private lessons. The biggest advantage to teaching privately is that you'll have much more flexibility when it comes to arranging your schedule, and you can take time off to travel whenever you want. You will also probably make more money per hour than you would working at an international school.
However, similar to any sort of entrepreneurial position, private teaching can be a bit risky given that most tutors get hit particularly hard at Tet (Vietnamese new year) when work slows down. You will also need to worry about the hassles of arranging visas and work permits on your own.
Finding students is a matter of marketing yourself regularly in local papers like Vietnam News, Tuoi Tre, or even expat targeted magazines like The Word. Private teachers also get good results by posting notices in local hangouts and relying on referrals.
How Much Is the Cost of Living in Vietnam?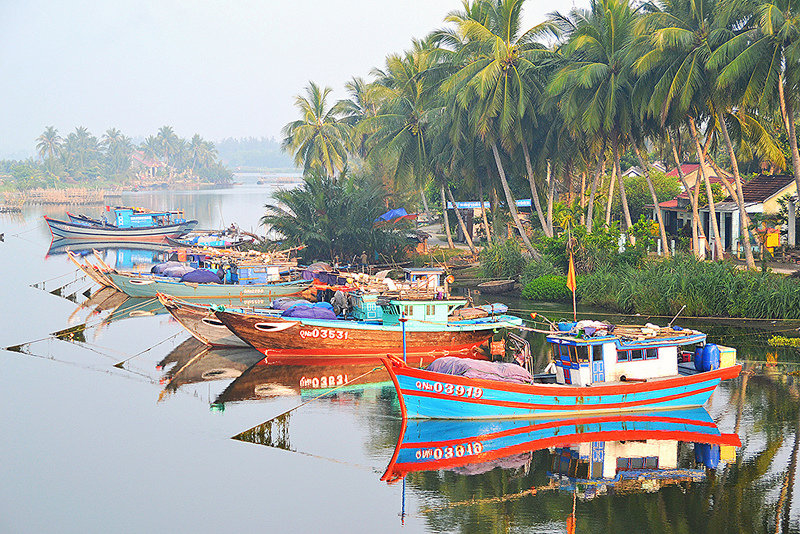 While a salary of $800-$1,000 USD may seem a bit low, Vietnam is a very cheap country to live in. Due to the low cost of living, you should be able to save 35-50% of your income, averaging to about $10,000-$15,000 USD a year! Monthly rent should cost you around $300-$500 USD a month, while food is extremely inexpensive, costing $1-3 USD a meal.
Living expenses should cost a total of $500-$700 USD per month, depending on your rent and how often you take taxis and eat or drink at expensive bars and restaurants. Because you can save so much of your salary, you'll be able to live very comfortably while retaining almost as much money as you might working in South Korea.
Last year, bloggers Amy and Andrew from Our Big Fat Travel Adventure, chronicled their cost of living while teaching in Vietnam.
Andrew earns $23 per hour and I earn $22. Our working hours throughout the academic year have fluctuated due to schedule changes and personal preferences; at one point I was working 22 hours a week, but exhausted, I've now dropped down to around 15. Andrew's hours have varied from 19 per week to as much as 26.
This sounds pretty measly, especially when compared to the 40-hour work-weeks I was used to in London, but it feels like we're working much more than we are here because our hours are so spread out. We also have to add in time to lesson plan and gather resources on a weekly basis.
We spend on average just £700 to £800 a month. We have a lovely apartment, eat out regularly, get weekly massages, and take trips away whenever we can. Dinner for two in one of our favorite restaurants, including drinks and dessert, comes to less than £10. Our apartment costs just £280 a month to rent and transport in the form of our motorbike rental, petrol and taxi trips cost around £60 a month. We pay approximately £30 a month for electricity, which sounds high but we've had to run either the heating or air conditioning on a regular basis.
As you can see, cost of living is low in Vietnam and you can live a pretty luxurious lifestyle, even in your first year!
Overall, Vietnam is one of my top suggestions for teaching abroad. Not only are the positions more relaxed than other East Asian countries like South Korea, Japan, China and Taiwan, but you're also able to live well and save just as much as you might teaching in South Korea. (Want more tips about teaching in Vietnam? We've got em!)