Study Abroad
The Essential Packing List for Study Abroad in China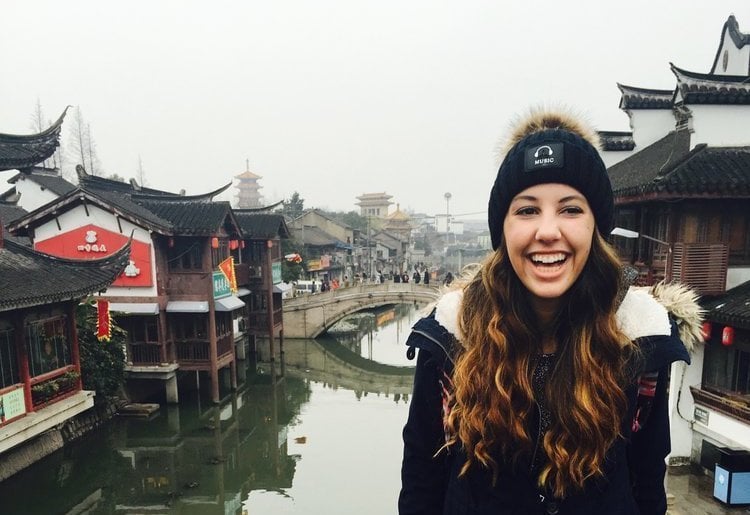 When people ask me where I live, I jokingly reply, "out of my suitcase." These days I am perpetually packed for 11 months of the year, never knowing if my job will send me to the South Pacific or Siberia. Remarkably, I can pack and unpack my 11-month suitcase in 20 minutes flat, so I'm somewhat of a packing goddess. (I'm not very humble about this... I'm just too good.) I also studied abroad in China during my time in college and have been back several times since, and my semester in Xiamen is still one of the best experiences I've ever had.
As you prepare to embark on this journey into an unknown land, I understand the confusion you're feeling about what lies ahead: a massive language barrier and hours upon hours studying your way across it, a whole new culinary adventure, new friends who will sometimes feel like they come from another planet (and they will think the same thing about you), and a very foreign academic and living environment.
Don't assume weather across China is uniform. It's a massive country; do your research in advance.
One of the most stressful parts of departing for a study abroad program is simply packing for it. With so many challenges ahead, bringing the right things with you can help make sure you're comfortable in at least one area of your life. Use this study abroad in China packing list to help you.
How Much Luggage Should You Bring?
For starters, you're probably wondering how much you should pack. One checked bag? Is two okay? I strongly recommend one carry-on (plus you get to take on your backpack as a personal item, and that should have your laptop, camera, documents, and valuables inside) and one checked bag. I also strongly recommend that you purchase TSA-approved locks and lock your checked bag to prevent it being ruffled through on its long way over to China.
It may not sound like a lot, but these three bags should be plenty, whether you are traveling for a semester or a year, especially if you do one key thing: pack layers. The weather across China can vary drastically, so make sure you research the climate in your program's part of China for the time of year you'll be studying there.
If you'll be in Beijing during the fall or winter, chances are you will need a heavy winter coat, gloves, hat, etc. In southern China, you can probably get away with a lighter weight coat or leather jacket and a scarf during the colder seasons. My point is, don't assume weather across the country is uniform, so do your research in advance.
An important side note on documentation: Before you head to the airport, print a hard copy of your flight itinerary and make two copies of your passport information page -- one to keep for yourself and store in a safe place in your dorm, another to give to your parents. In case you lose your passport or get it stolen in China, this will come in handy.
Now let's get down to some specifics.
Luggage Must-Haves

Travel neck pillow. Believe me, it will help you sleep on that insanely long flight and you'll use it again for train or bus trips once you arrive. (Shown above: Muji neck pillow).
Plastic zip-lock bags. Anything liquid goes in these and stays sealed up until you arrive. For many reasons, you really don't want your favorite face wash exploding all over your clothes during transit.
Digital luggage scale. This is a priceless item. After you check which airline you're flying with and see what their weight limits are, weigh (and re-weigh) your bags before heading to the airport to make sure you avoid overweight charges, which can climb to hundreds of dollars if you're not careful. The EatSmart Precision Voyager Digital Luggage Scale is the one I have, which I swear by.
E-Bags packing cubes These turn my suitcase into a little mobile dresser with drawers and makes packing (and un-packing) twice as fast and organized. Use different colors to separate shirts from undergarments, toiletries from electronics.
Collapsible tote bag. Sometimes I get to the counter and I'm still overweight. Since it's usually cheaper to pay for an extra bag than to pay per kilo for how much I went over, I keep a light, expandable tote bag tucked into my biggest suitcase to throw the extras into and check it separately if need be. It also serves as your 2-day bag for weekends in Hong Kong or Guilin if your school backpack isn't quite big enough and can serve as your souvenir tote if you pick up a lot of cool extras.
Laundry bag. This is a nice-to-have item that you might otherwise get there and realize you need and have to go buy one. You can also use it to keeps dirty items separate from clean ones on weekend trips.
Finances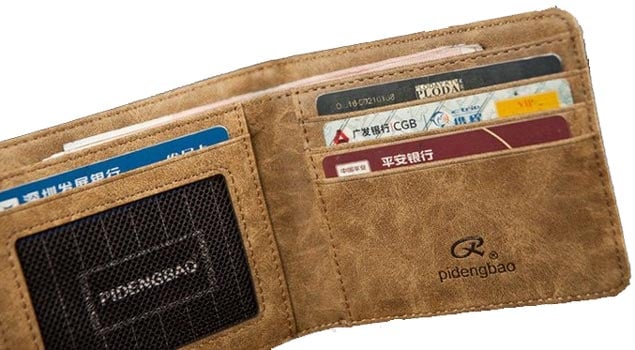 Extra debit cards. Travel banking rule #1: Never tie yourself to one bank and NEVER to one debit card. I was once in Bangkok when my bank decided my card had been involved in an international money laundering scam and shut it off without consulting me. I was left penniless in Southeast Asia for 10 days while I waited for the new card to be shipped to me. If I had had an alternative banking option I would have been fine. My advice is to open an account at a new bank before you leave for anywhere, throw the minimum balance in it, and pack that debit card as your spare.
Cash. If you're wondering how I survived those 10 days without a debit card? It's because I had a supply of emergency cash. Bring at least $500 with you for the semester. You may never have to spend it, but you have it in case you need it.
Second wallet. Always keep one credit card, one debit card, and your emergency cash in a wallet that never leaves your dorm in case your primary wallet gets stolen. Then you won't have to resort to calling mom and dad to mail you new ones in a hurry. (Shown above: Pidengbao wallet)
Clothes & Fashion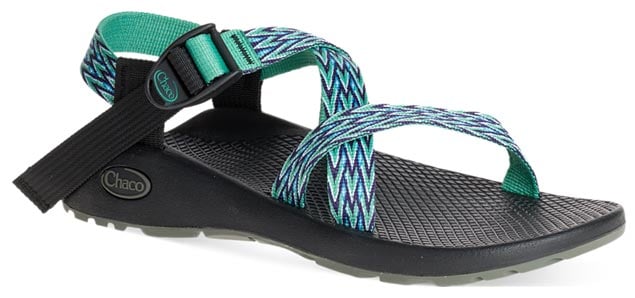 Different types of shoes. This is the always one of the biggest packing struggles, especially for those ladies who brought an entire suitcase of just shoes with them to college. Being smart about packing your shoes is important because shoes are heavy and can easily make your luggage overweight at check-in. But it's also important to bring enough variety because shoe sizes run small in China.
My recommendations for women are one pair each of:
Boots
Heels for going out
Sandals
Flats
Flip-flops
Running shoes
For men:
Running shoes
Flip-flops
Dressier shoes
Another type of casual shoe
Chaco sandals. If you have room for one more pair of practical shoes, boys and girls, add Chaco. They aren't the most fashionable shoe on the planet, but they are well-made, incredibly comfortable, and useful for everything from roaming around Beijing to climbing The Great Wall. They slip on and off easily, are waterproof, and are easy to clean when they get muddy or sandy. Most of all, they support your foot much better than flip-flops and you'll be grateful you have them for big city life (and for how easily you can disinfect them after going in nasty Chinese bathrooms).
Bras and undies. Another area where sizes run small. Bring plenty so you also can avoid having to do laundry so often. (There probably won't be dryers were you go and you'll have to line-dry your items after washing them yourself. Much easier to bring extra undergarments and do wash as little as possible in China.)
One nice/special occasion outfit.There might be a commencement ceremony, a banquet, an awards night, or an expected job interview. For women, a nice dress and a black blazer; for men, a button-down shirt and tie, khakis, and a blazer bring you up to a sharp business casual.
Leggings for the ladies. An essential layering piece, although you'll find plenty of (cheap) options in China, too.
Stain remover. I always have a 3oz bottle of liquid Shout in my carry-on. What happens if you arrive and, despite all of your best packing efforts, something leaks all over your favorite white shirt? Or your blossoming chopsticks skills leave splash marks all over your front? Better to have the remedy on-hand from an American brand you can trust to get the stains out.
Electronics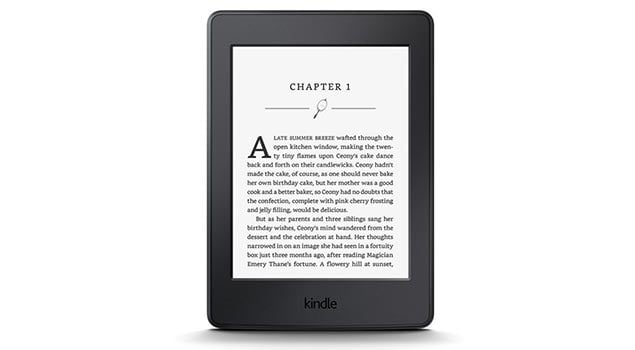 Unlocked cell phone. If possible, get a phone where you can swap out the SIM card so you can use a Chinese SIM card for the semester. The alternative is to buy a "burner phone" upon arrival and use that cheaper phone for the semester. In any case, call your normal cell phone provider before you leave and suspend your contract (usually, you can pay a small fee to keep your phone number).
Note: your current phone might already be unlocked for international use -- most phones sold after 2015 are. Check with your phone carrier to be sure.
Kindle. Instead of packing books, pick up a Kindle before you go. You can use it to download most, if not all, of your semester's reading, and it's wonderfully convenient if you read for pleasure.
Chargers. Go through all the electronics you use on a daily basis a few days before you leave and make a list. Check the list right before you leave the house for the last time to make sure you have those items and all of their corresponding chargers before you go. They may be hard, but not impossible, to replace in China. (Remember, TSA can now ask you to boot up your laptop, cell phone, or iPad at some major airports. If you fail to have those devices charged or readily chargeable, you can be denied boarding.)
Converters. Pick up at least 3 universal power adapters, since the outlets are different in China. You'll use these on every trip abroad for the rest of your life, so they are a good investment. I like the Insten Universal Travel Adaptor.
Toiletries & Medicines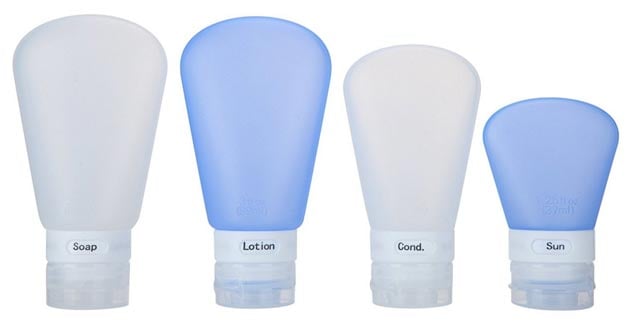 Dramamine. First of all, you're going on a long flight. If you're like me, I don't fall asleep easily on 12-hour flights to Hong Kong or clattering train rides across southern China. I pop one of these an hour before the trip and I'm blissfully passed out, drooling on my travel companion before wheels are up.
Immunizations. Visit a travel health clinic 3-4 weeks before you leave, and bring your immunization records from your family doctor. They'll give you everything you need.
Toiletries. Take travel size shampoo, conditioner, and body wash until you are unpacked enough to go out and get full size at the pharmacy. You can find them easily in China, but pack full-size and extras of anything you're particular about, ie. face wash or deodorant. (Shown above: Travel bottles).
Tampons. Very hard to find in China, bring them from home. (I take them out of the boxes and put them in large plastic zip-lock bags to minimize the space they take up.) Alternatively, you could look into getting a reusable menstrual cup, like Diva Cup.
Contact lenses. Bring a supply for the amount of time you'll be in China, plus a few extras in case you lose some. (My opinion: see your eye doctor and try to switch to daily disposables -- or even glasses -- if you can. Pollution is VERY bad in China and your eyes may feel irritated if you're using traditional weekly or monthly contacts.)
Medications including birth control. Bring that all with you, and make sure to keep the prescription attached, whether you're bringing them in your checked luggage or carry-on.
Bug repellent. For some reason, I find insect repellent in other countries to not be as effective as American brands. I like "Deep Woods Off!".
Miscellaneous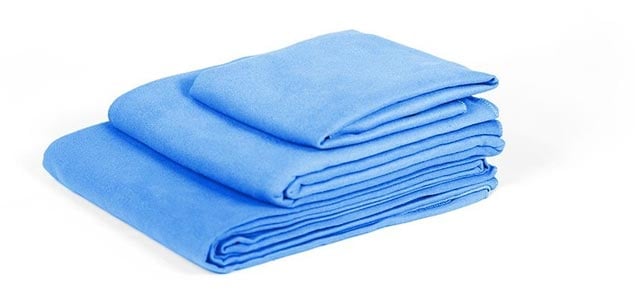 Small gifts for hosts or friends. Good ideas are candies, non-perishable food particular to your hometown, postcards from home, university t-shirts, and small American toys for children.
University ID. You can get discounts with it!
Earplugs. In case your dorm is noisy or if there's a lot of construction going on outside your building (common in China).
Small pair of scissors. Just trust me on this.
Deck of cards. Great for making friends, late nights in the dorms, breaking down language barriers, and group drinking games (hey, you'll be of age in China).
Quick-dry travel towel. If you miss having a regular towel, pick one up when you arrive for cheap, but this one is perfect for on-the-go, and you won't have to pay for towels in hostels on weekend trips.
Safety whistle. What would you do if you get stuck in a bathroom, lost on a hiking expedition, or spooked by a potential robber? A whistle, worn around your neck or wrist, may literally save your life on the road.
The Full Study Abroad in China Packing List
Electronics
Finances

Unlocked cell phone
Kindle
Chargers
Converters

Extra debit cards
Cash
Second wallet

Luggage Must-Haves
Medicine & Toiletries

Travel neck pillow
Plastic zip-lock bags
Digital luggage scale
E-Bags packing cubes
Collapsible tote bag
Laundry bag

Dramamine
Travel sized toiletries
Tampons
Contact lenses
Regular medications and birth control
Bug repellent

Clothes & Fashion
Miscellaneous

Different types of shoes
Bras and undies
One nice/special occasion outfit
Leggings
Stain remover

Small gifts for friends
University ID
Earplugs
Small pair of scissors
Deck of cards
Quick-dry travel towel
Safety whistle
It's Only China!
My biggest secret is that I always pack for a big trip 3-4 days before leaving the US, which gives me time to pack, re-pack, check for things I may have left behind, and avoid rushing, which is the major culprit of forgetting things or ruining items by not taking care of them while packing.
Above all, follow my golden rule: Don't pack for what-ifs; pack what you know you will enthusiastically use every single day. Remember, you're moving to China, not another planet, so don't panic about making sure you're prepared for every occasion. In the 40 countries I've covered since my days studying abroad in China, I've found European skin ointments in Nigerian supermarkets and my favorite American perfume in Ulaanbaatar's plaza malls, so chances are good that you'll find anything you forgot or pleasantly surprise yourself with what you're able to live without for a few months.
One of the best parts about studying abroad is becoming detached from all the things you conveniently have at home, and searching for something you realize you need on the road can be a story in and of itself. However, the things I listed above will make you feel more at home during your time studying abroad in China without packing more than necessary.
Disclaimer: We have paid relationships with some of the companies linked to within this article.