Teach Abroad
How to Get a Teaching Job in Vietnam
Teaching English in Vietnam is a great way to earn a good salary in a beautiful country, read on to find out how you can get a teaching job in Vietnam!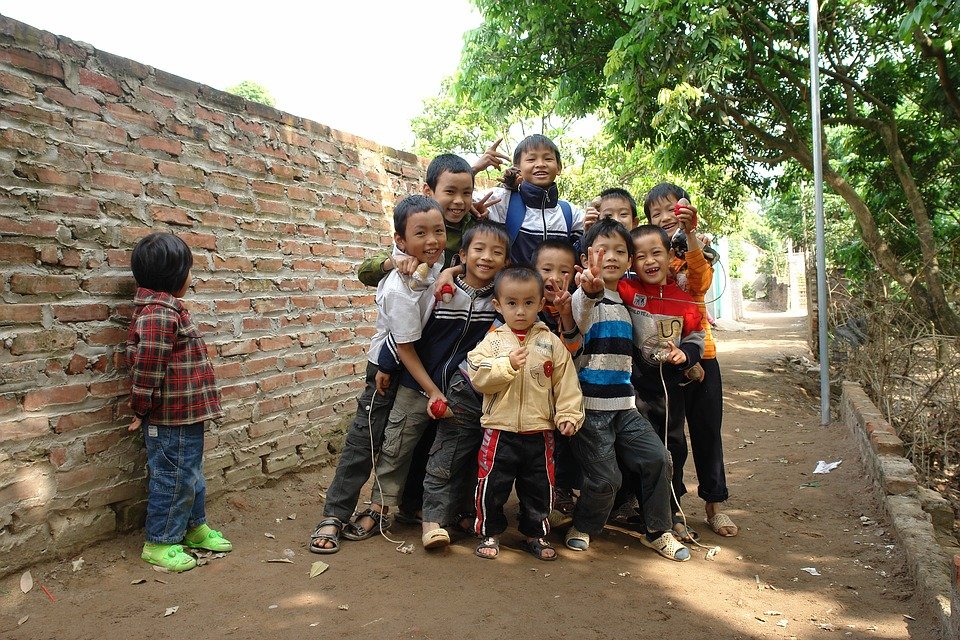 Early in my English teaching career, I went to Vietnam and found out what it's like to fall madly in love with a country. That tropical, inescapable heat. The endless motorbikes that seem death-defying at first, until you realize they're the backbone of the country.
While teaching in Vietnam, I was based in Ho Chi Minh City and loved every minute of the fresh food, open-air markets, and people-watching. My students were warm, funny, and studious all at the same time, and my colleagues were kind.
After a year, I left to continue my travels. I taught in a couple other countries and moved back to the U.S. for a while. I could never quite get Vietnam out my mind though, so I eventually decided to go back for another teaching year. I settled in Ho Chi Minh City again, and it was a city transformed. Wine bars, supermarkets, and bookstores had popped up. And sushi -- amazing, affordable sushi -- was everywhere.
Most noticeably, English teaching jobs had become so plentiful that the biggest problem was an overabundance of choices. That was several years ago and the industry has only grown more. So how do you weed through the choices to find the job best suited to you?
If you're interested in teaching in Vietnam, here are a few tips to get started.
(Don't miss our ultimate guide on how to get a teaching job anywhere in the world!)
Why is Teaching in Vietnam So Popular?
About ten years ago, Vietnam's Ministry of Education and Training (MoET) set an ambitious goal for students around the country to graduate with highly proficient levels of English. With that skill, graduates can go on to work in the thriving tourist industry or at one of the many international companies now based in the country.
The growing economy has led to a rising middle class who, along with MoET, prioritizes English education for their kids. That means that from the government to the job sector to the home, there's a push toward language learning. Cities large and small have responded by teaching English at all grade levels and by opening an endless sea of language schools. This places you, the English teacher, in very high demand, which is why Vietnam is a rising teaching destination.
Teachers can also look forward to a low cost of living and a good salary. And no matter which city you land a job in, the country isn't so big that you can't explore new places during your time off. Tourism has grown immensely in recent years and the country is keeping up by making it easy for tourists to travel from place to place. Whether you're into group tours or solo travel, budget or luxury accommodations, you'll find it here.
In my experience, the best thing about teaching in Vietnam was being a part of the education profession. International Teacher's Day is acknowledged by students expressing their thanks or giving small gifts. And my Vietnamese colleagues not only showed me extreme kindness, they took great pride in their roles as educators.
Qualifications to Teach in Vietnam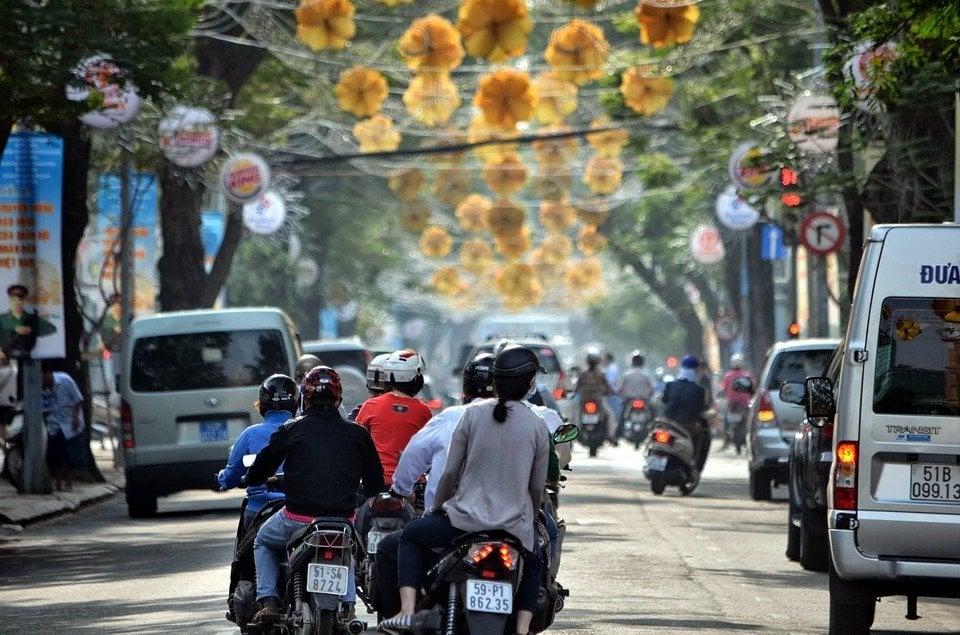 The minimum requirements for a work visa are a bachelor's degree, a criminal background check, and being a native speaker. Many employers also require a 120-hour English teaching certificate (such as a TEFL certificate). Some will ask for teaching experience, others will give you a chance without it.
Working in Vietnam requires both a business visa and a work permit, documents that any reputable school should assist you with. A school that asks you to work on a tourist visa alone should raise some red flags. However, it is possible to enter the country on a tourist visa and apply for your working papers once there. This has so many benefits. You can travel and decide which city suits you, meet employers in person, and get advice from teachers who have come before you.
If you do choose this route; however, do the vital work ahead of time to find out what documents you'll need so you can bring them with you. These may include an original university diploma, a teacher-training certificate, and a federal criminal background check.
Take note that the rate of foreigners working in Vietnam is growing quickly and as regulations are revised and refined, the visa requirements may shift. Always research the most up-to-date requirements.
When to Apply for a Teaching Job in Vietnam
Language schools hire all year-round so there's no set time when you should apply. To get an idea of the types of schools that are hiring, start your job search about three months before you plan to go. Some schools will consent to a Skype interview before you arrive, while others may want to meet face-to-face before hiring you. The more interviews you have prior to your departure, the more information you can gather about job prospects.
Once you start working, don't count on getting paid immediately. Depending on your employer's pay schedule, it could be a month before you see a paycheck, so bring some savings to get you set up.
Public schools and universities want their teachers in place at the beginning of the school year, which is August or September. However, there may be a need for new teachers at any given time during the school year. It's worthwhile to keep an eye out for job openings all year.
Where to Find Jobs in Vietnam
Start with the Go Overseas Teaching Job Board. They have a wide variety of job listings that describe the qualifications required and benefits offered by the employers. If you're looking for a university job, search any website that focuses on hiring college faculty. You can also search the web for universities that teach in English, and then check their individual websites for job listings.
Prospective teachers have also found Facebook groups useful. A quick search yields dozens of them; popular ones include ESL Teaching in Vietnam, Ho Chi Minh City (Saigon) ESL Teaching Jobs, and Hanoi Massive.
If you're interested in private tutoring, remember that many foreigners may be looking for English lessons, too. Hanoi and Ho Chi Minh City are home to huge numbers of expat workers, many of them coming from countries with a language other than English. Once you've settled in a city, find out where the international community lives and post notices offering your services.
Common Types of English Teaching Jobs in Vietnam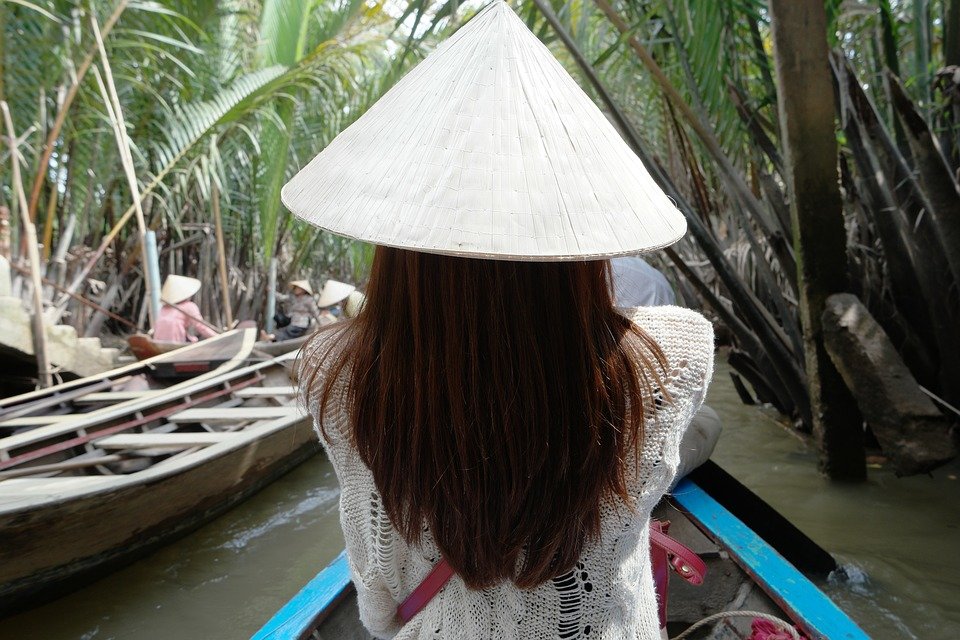 The biggest demand for English teachers is at private language schools. Any casual internet search will turn up hundreds of them, with the bulk being in larger cities. Many schools distinguish themselves by catering to specific populations or offering a wide variety of classes.
So, while you might teach general English courses, there's a likelihood you'll also be asked if you can teach English for Specific Purposes (ESP). In that category, test preparation courses are common. English for Business and English for Tourism are also popular -- I even once taught English for Maritime Purposes! Did I know about Maritime anything before then? No. But that's teaching English for you; if it exists in the English language, you might be asked to teach it.
Vietnam has a small number of English-medium universities. A master's degree may be desired, but you just might be able to get hired based on your teaching experience (plus a bachelor's degree, of course).
Teaching in public schools is also a possibility, especially if you have experience with young learners.
Additional Information about Vietnamese Teaching Contracts
Employers in Vietnam don't typically offer airfare reimbursement or an accommodation stipend, although that may differ with jobs in higher education. Many schools will reimburse you for work permit fees.
Your number of required teaching hours can vary. For full-time work, expect 15-25 hours per week. Remember that in addition to contact hours, you'll have lesson planning, grading, and any administrative duties you've committed to. Find out every extra task that you'll be required to perform before you sign. Negotiate your days off, including vacation days.
The cost of living is still fairly low in Vietnam. Rent is higher in the big cities but so are salaries. Expect to earn around $15-$20 per hour or $1,500-$1,800 per month. If you are generally debt-free, this allows for a nice quality of life no matter which city you choose.
Vietnam is a beautiful country that has withstood many years of hardship. Fortunately, they're on the upswing now and the general air of optimism that has spread throughout the country is downright contagious. If you decide to teach in Vietnam, you'll get a chance to see why I fell so in love with the country, and maybe you will too!
New English Teaching Jobs in Vietnam