Don't Leave for Your Gap Year Abroad Without these 23 Things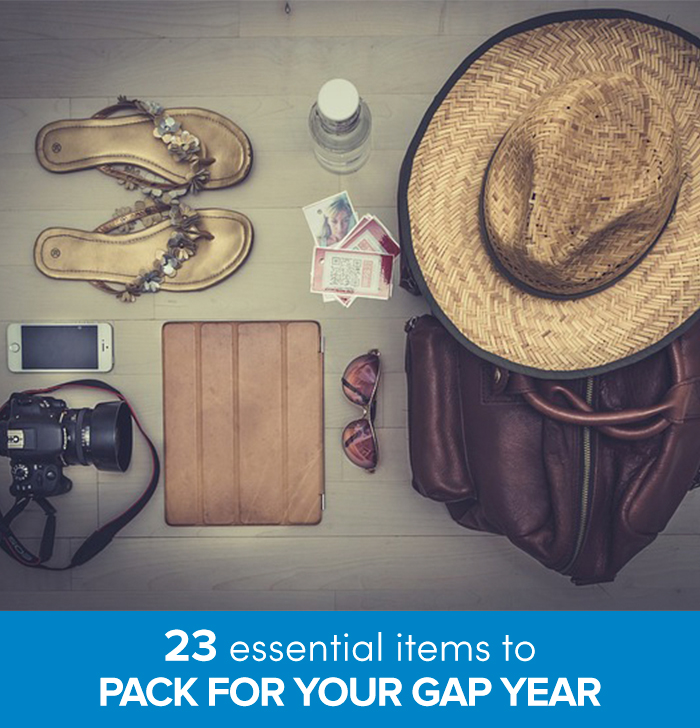 When I took a job that would move me every 3-6 months to a different country, I knew I would gain a lot of skills in emerging markets, sales, management, and market entry, but I didn't expect to gain so many skills in, well, packing.
True story: I was in Istanbul, packed for a 3-month assignment in Papua New Guinea, when my office called to tell me my project was canceled, and I'd be heading to Mongolia instead. I had to be ready for everything.
During these 3 and a half years, I lived out of one or two suitcases of less than 46kg total, including one year backpacking as part of my gap year, so I'd become an absolute expert in what and how to pack.
Although my situation is a bit extreme, embarking on a gap year may also call you to be prepared for a wide variety of adventures. Whether you're going away to volunteer, study abroad, or work overseas, make sure you don't make the rookie mistake of over- or under-packing. You never want to make a packing faux-pas while studying abroad or slow yourself down while you volunteer.
Here are my pro gap year packing tips, perfected through trial, error, and a lot of ruined blouses.
How to Pack
The first thing is to pack with plenty of advance notice. Before any major trip, I start packing at least a week in advance. This gives me time to pack, re-pack, check for things I may have left behind, and avoid rushing, which is the major culprit of forgetting things or ruining items by not taking care of them while packing.
Also, make sure you triple check your airline's baggage rules before flying. You don't want any unpleasant surprises at the check-in counter. Check the fine print for carry-on baggage, too, and avoid any potentially huge fines.
So how do you know what you'll really need to pack? Before you depart, spend one week and take inventory of everything you use on a daily basis. (If you're worried about keeping up appearances, especially in Europe, it may be a good idea to look at what the locals wear on the day-to-day.) Keep a list of toiletries, makeup, medications, clothes, and random tools or "extras" that help you in your day-to-day life. Then as you pack, reference this list to make sure you don't forget anything.
3 Things You Must Use When Packing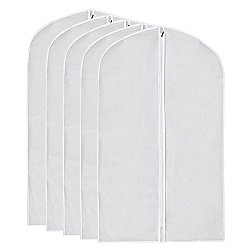 Dry cleaning bags
Wallaby Pack of 5 PEVA Garment Bag, Full Zipper Suit Bag , Light Weight, 4 Medium and 1 Large
You know those plastic zipper bags dry cleaners give you when you pick up your clothes? I save a few and put all of my suits, dresses, and otherwise "good" clothing in them on the hangers mentioned below, ready to be easily unpacked when I arrive. This method is also the best barrier against spills.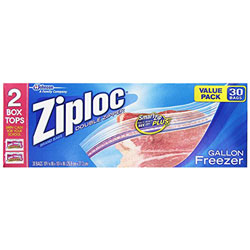 Big ziplock bags
Ziploc Freezer Bag, Gallon Size-28 ct
Inevitably, something liquid will explode in my suitcase as I travel across 5 time zones, so I always use these to pack toiletries and protect the rest of my items from splattering shampoo and makeup. Throw in a few extra for packing snacks, transporting wet bathing suits after a last-minute trip to the beach, or keeping electronics dry and organized.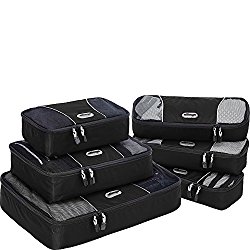 E-Bags packing cubes
eBags Packing Cubes - 6pc Value Set (Black)
These have changed my life, and as a result, I can pack and unpack my entire life in about 30 minutes. I buy them in all sizes, shapes, and colors; they function like dresser drawers that I can throw into my suitcase or backpack. They organize my wardrobe so I know where my work blouses are and which ones have my socks or cosmetics.
Additionally, I always pack my "fancy" makeup and perfumes in their original boxes, which are usually padded or otherwise more protective than tossing them into a generic bag of cosmetics. In a pinch, pick up some bubble wrap and make sure any glass bottles are protected.
When you pack your toiletries, check to make sure all lids are sealed. Put everything in your toiletries eBag, then put it in a plastic bag, and tie it up tight. Better safe than sorry! (And remember, if your good clothes are sealed in the dry-cleaning bags, you should be fine even if something does spill.)
23 Key Things to Pack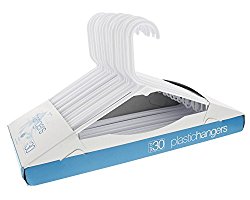 1. Hangers
Merrick Plastic Clothing Hangers - Set of 30
I always pack a hanger for every suit or good dress I own, so no matter when or where I arrive, I can hang those pieces and start letting the wrinkles fall out. Always have at least one dressy outfit with you on your gap year -- more if you are going for work or interning, of course. Even a smart blazer is important to have in case you need to go to an event or land an unexpected interview.
2. Extra debit and credit cards
Travel banking rule #1: Never tie yourself to one bank or one debit card. I was once in Bangkok when my bank decided my card had been involved in an international money laundering scam and shut it off without consulting me. I was left penniless in Southeast Asia for 10 days while I waited for the new card to be shipped to me. If I'd had an alternate banking option, I would have been fine. My advice is to open an account at a new bank before you leave for anywhere, throw some money in it, and pack that debit card as your spare.
3. At least $300 cash
Travel banking rule #2: Always have at least a few hundred dollars of cash on you in case of an emergency. That's how I survived those 10 days in Bangkok with no bank card.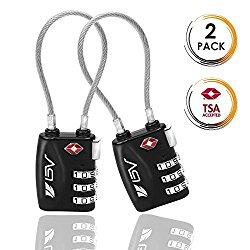 4. Locks of various sizes
TSA Approved Luggage Travel Lock, Set-Your-Own Combination Lock for Suitcases, Bags and Gym Lockers, 2 Pack
Especially if you're backpacking, hostel lockers can vary considerably, and you may find yourself needing a very small one at one place and a larger one at another. I keep them in my fanny pack with all of my valuables inside so when I arrive at a place, I whip out my lock, throw my fanny pack in the locker, and all my important items are instantly secured. I also recommend using the TSA-approved locks to secure your baggage en route to your final destination.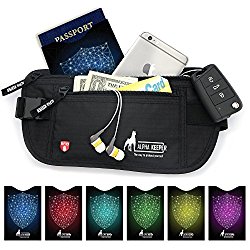 5. Money belt or fanny pack
RFID Money Belt For Travel with 1x Passport and 6x Credit Card Protector RFID Sleeves
It's the thing I use most for my vagabonding adventures. On 18-hour bus rides in Peru, I sleep soundly knowing my passport, smartphone, debit cards, and cash are strapped to my body. Furthermore, as a girl, I always wear a comfortable dress and leggings on these long-haul trips and strap my fanny pack on underneath my dress so it's extra discrete. For guys on long-haul trips where you want to sleep worry-free, I suggest wearing yours over your undershirt and then putting a shirt and jacket over it so it's hidden as well.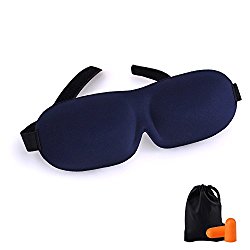 6. Earplugs and eyemask
KAMOSSA Sleep Mask Super Lightweight Premium Best Memory Foam Comfortable Sleep Eye Mask Contoured Sleeping Eye Masks With Velcro Strap Earplugs Best For Travel Shift Work Insomnia(Blue Color)
A no-brainer for getting some shut-eye in 16-person hostel rooms, noisy hotels in the center of the city, and on international flights when the pilot wants to announce every line of longitude you cross. I even used mine while living in my apartment in downtown Doha where lots of construction was taking place.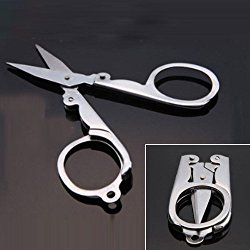 7. A small pair of scissors
New Folding Scissors Pocket Travel Small Cut Cutter Crafts Sharp Blade Emergency
They weigh nothing, slip into my cosmetic case, and I consistently surprise myself at how I often I use them… and how often other people ask to borrow them.
Don't put them in your carry-on, though!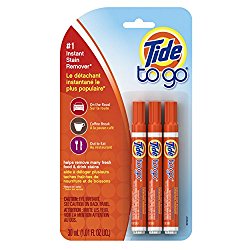 8. Stain remover
Tide To Go Instant Stain Remover Liquid Pen, 3 Count
I'm messy, and access to good laundry or dry-cleaning on the road is not always readily available. A Tide-To-Go stick is always in my purse, and it saves my clothing until I get a chance to soak them later. Then I'll use my 3-ounce bottle of Shout liquid stain remover when I get back to the hotel, and that gets everything out.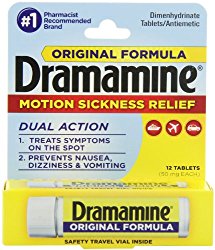 9. Dramamine
Dramamine Motion Sickness Relief Original Formula, 50 mg, 12 Count
If you're like me, you probably don't fall asleep easily on clattering train rides across Vietnam or 12-hour flights to Rio. Taking 1-2 Dramamine or Melatonin really helps!
10. A deck of cards
Bicycle Rider Back Index Playing Cards (COLORS MAY VARY- SINGLE PACK)
Essential for making friends, passing the time, and creating fun group drinking games.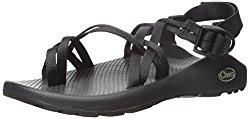 11. Chaco sandals
Chaco Women's ZX2 Classic Athletic Sandal,Black,8 M US
They aren't the most fashionable shoe on the planet, but they are well-made, incredibly comfortable, and useful for everything from roaming around New Delhi to climbing The Great Wall. They slip on and off easily, are waterproof, and easy to clean when they get muddy or sandy. They're as essential to me as my black work pumps or a chic wedge sandal for casual daytime wear.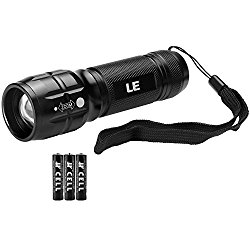 12. Flashlight
LE Adjustable Focus Mini LED Flashlight Torch, Zoomable, Super Bright, Batteries Included
It never fails: you'll be in a dark hostel room, the power will go out, you'll need to paw through your bag on a dark bus at night, you'll go jungle trekking at sunset…the list goes on. A flashlight or headlamp is essential! Don't rely on your iPhone flashlight in case you need to go to the bathroom in a Thai village in the middle of the night. Do you really want to risk accidentally dropping your iPhone in the toilet?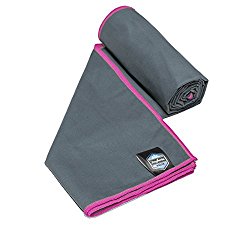 13. Quick-dry towel
Youphoria Sport Microfiber Travel Towel and Sports Towels (Gray/Pink - 28" x 56") - Free Mesh Carry Bag - Quick Dry, Super Absorbent and Ultra Compact - For Travel, Sports, Golf, Gym, Camping, Beach, and Bath. 100% Satisfaction Guarantee!
Don't pay the extra 2 Euros for a clean towel at every hostel in Italy… and definitely don't bring a normal, space-consuming towel either. Even for a day trip, pack one of these puppies, which do the job and dry in less than an hour. Perfect for on-the-go!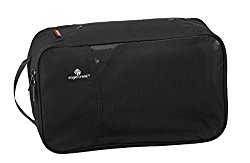 14. Eagle Creek shoe cubes
Eagle Creek Pack It Shoe Cube , Black, Medium
I never carelessly toss my shoes into my suitcase. I have these cubes for every pair of shoes or I wrap them in plastic bags if I'm in a pinch. These prevent my clothes from getting dirty and keep my suitcase organized.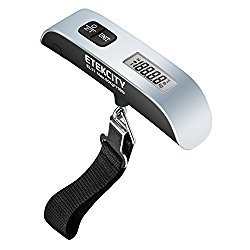 15. Digital luggage scale
Etekcity Digital Hanging Luggage Scale, Rubber Paint, Temperature Sensor, 110 Pounds, Silver
Priceless. I weigh and re-weigh my bags before heading to the airport to make sure I avoid overweight charges.
16. Passport photos
Always have several copies of your passport photo in your wallet. I was surprised at how often and how randomly I needed them, whether it was for visa-on-arrival at the Thai border, purchasing a SIM card in India, or applying for trekking permits in Nepal.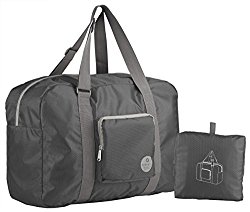 17. Collapsible tote bag
Wandf Foldable Travel Duffel Bag Luggage Sports Gym Water Resistant Nylon, Grey
Sometimes I get to the airline counter, and I'm still overweight. Since it's usually cheaper to pay for an extra bag than to pay per kilo for how much I went over, I keep a light, expandable tote bag tucked into my biggest suitcase to throw the extras into and check it separately if need be. It's also handy for day trips.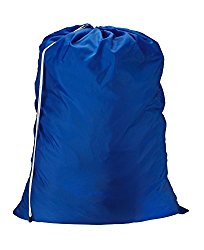 18. Laundry bag
Nylon Laundry Bag - Royal Blue, 22" x 32" - Sturdy rip and tear resistant nylon material with drawstring closure. Ideal machine washable nylon laundry bags for college, dorm and apartment dwellers.
I have a small hanging laundry bag that I always pack to keep my dirty clothes separate from the clean ones. It also lets me easily identify what I need to wash when I arrive.
19. Notebook
I'm a writer, so I'm constantly jotting down notes and inspiration, but I see travelers of all inclinations making use of old fashioned pen and paper on the road. For example, if a local wants to suggest somewhere good to eat, paper is easier for titles and address that aren't in English and subject to frustrating autocorrect. It's also fun to have everyone you meet write down their name and contact information at the back -- some travelers I met would even ask you to write a little message in there and it makes for great memories.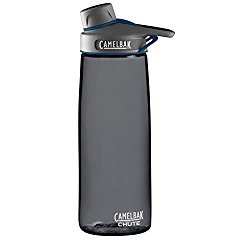 20. Reusable water bottle
Camelbak Products Chute Water Bottle, Charcoal, 1-Liter
Many hostels and guesthouses have water filters, and you can fill up for free or really cheap, or you can even drink the tap water in some places, especially in Europe. You'll also be able to refrain from using plastic in countries without dependable recycling systems.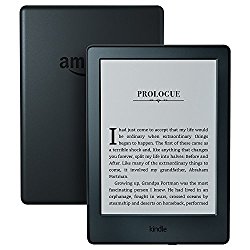 21. Kindle
All-New Kindle E-reader - Black, 6" Glare-Free Touchscreen Display, Wi-Fi - Includes Special Offers
I'm shocked by the number of travelers with traditional books. I carry 100 books with me at all times... on my $70 Kindle. I love having it in my purse so I'm never frustrated by delayed buses, trains, and planes or hour-long waits at rural restaurants -- it's all just more time to read. I also use the e-book version of my travel guides, so no more lugging around a huge Lonely Planet: you have a lightweight, searchable(!), digital version at your fingertips.
22. Maps.me
Ok, this isn't an item per se, but it's an app I always have on my iPhone, and I use it constantly. You just download the map of a country, so it works flawlessly offline. It knows every tiny little street in every tiny little town -- it even worked when I was trekking at 17,000 feet in Nepal and could tell me the exact mileage to the next teahouse! I used it when I was hitchhiking long distances through Laos and Myanmar so we could ask for rides to the nearest village, and I'd drop a pin when I found hidden gem spots.
23. Sunscreen
I'm a health nut, and I aggressively protect my body's largest organ. Sunscreen can be very expensive or not as effective overseas, so I like to bring a solid organic SPF 50+ with me before I leave.
The Golden Rule for Smart Packing
Above all, don't pack for "what-ifs." Pack what you know you will enthusiastically use every day. That's why I recommend doing inventory on what you use a week before you leave and starting to pack early.
And remember, capital cities have everything, so don't panic about making sure you're prepared for every occasion. I've found European skin ointments in Nigerian supermarkets and my favorite American perfume in Ulaanbaatar's plaza malls.
The best part about traveling is becoming detached from all the things you conveniently have at home, and searching for something you realize you need on the road can be a story in and of itself.
Explore gap year programs and read reviews.
Disclaimer: We have paid relationships with some of the companies linked to within this article.