Volunteer Abroad
How to Volunteer in Costa Rica for Free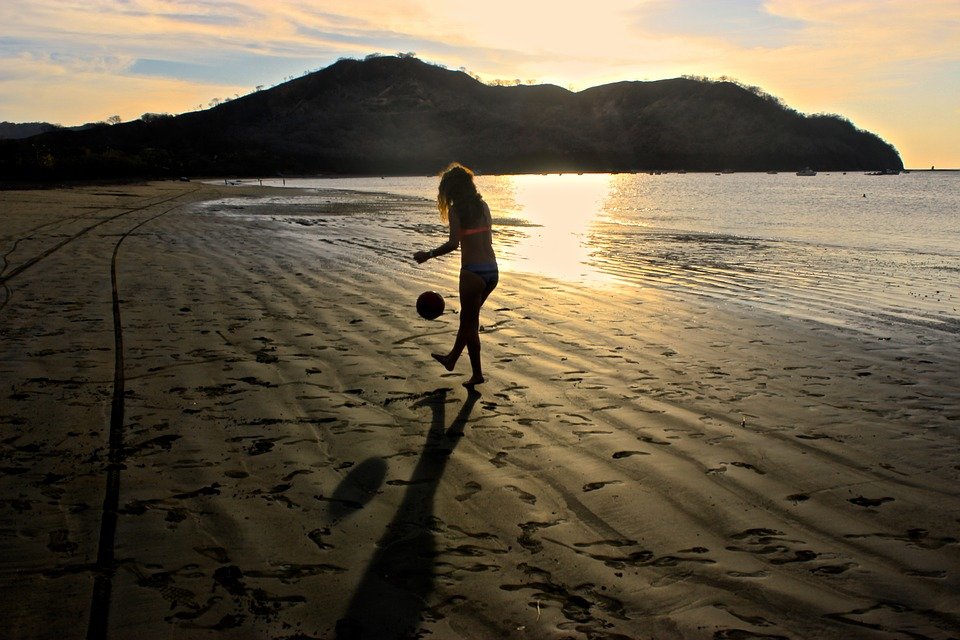 Bright green cloud forest, white sand Pacific beaches, thrilling ziplines, some of the world's greatest biodiversity – it's no secret that Costa Rica is one of the world's most exciting destinations. But beyond the bright flowers and pura vida, this little Central American nation has countless opportunities for volunteers, in areas from literacy to medical services to an overwhelming number of conservation and eco-minded organizations. Whatever your focus, there's a worthwhile place for you to lend your time and energy volunteering abroad in this tropical paradise.
But there's often a big fee to pay for this adventure – volunteer programs in Costa Rica can run into the thousands of dollars, especially if you stay for more than a few weeks. For some people, these programs are a great option, but if you want your volunteering experience to be a more wallet-friendly one, there are plenty of ways to avoid paying huge fees. You'll have to be a little more creative and responsible about planning your trip, but the work will definitely be worth it in the end. Read on for how to volunteer abroad for free (or cheap) in Costa Rica.
Why Would I Pay to Volunteer in Costa Rica?
There's a reason most programs charge fees for participating volunteers – as the saying goes, there's no such thing as a free lunch (or dinner, or breakfast, or homestay, or plane ticket, or… you get the idea). Paying a program fee is nobody's favorite activity, but they're usually a necessary evil – they take care of providing services that you otherwise might not be able to do on your own. Programs also provide support and structure that can be important for many people, especially those who haven't done much traveling alone.
Still, if you're a lone traveling veteran and sworn against program fees, there are plenty of options out there for you, especially in a country with as many volunteering opportunities as Costa Rica. You're going to have to do more homework and take more responsibility for the process, but ultimately you may end up finding a hidden gem of a project that ends up being just as rewarding as you hoped it would be. And for little to no cost!
Once you find an organization that does what you're interested in, try to contact them directly to ask about opportunities, but keep in mind that many NGOs are understaffed and don't always reply quickly to emails... Don't get discouraged!
How to Find Low Cost Locations and Projects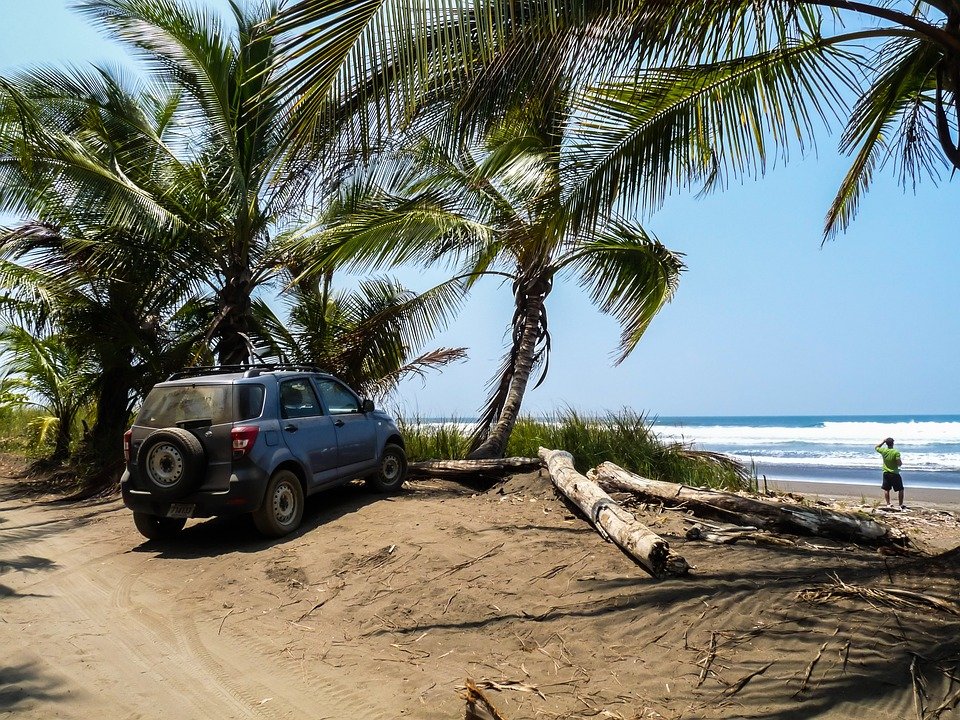 So you can get yourself to Costa Rica and probably manage to feed yourself, but what exactly are you going to do there? Finding an affordable project will help you to volunteer in Costa Rica for free. A country as diverse as Costa Rica has an equally wide range of different kinds of low-cost volunteering opportunities – conservation and wildlife work, both on land and marine, is the most popular field, but there are also tons of organizations working on youth development, education, English teaching, global health, gender issues and poverty. If you're going independently, though, the responsibility is on you to find an organization, and to make sure that it's actually legitimate and has the infrastructure to incorporate you in a way that will help with the organization's goals and give you something meaningful to do.
This can be challenging, but there are resources out there – travel forums, sites like Independent Volunteer or Volunteer South America are a great place to start. If you see an interesting organization listed on the site of a program with a program fee, try contacting the organization on your own to ask if they also take independent volunteers. It never hurts to ask! You can also look for blogs written by other people volunteering in Costa Rica, ask your network if any of them know people there, or just Google like it's your job.
Once you find an organization that does what you're interested in, try to contact them directly to ask about opportunities, but keep in mind that many NGOs are understaffed and don't always reply quickly to emails (and sometimes, they don't reply at all!). Don't get discouraged if you don't get any response at first – just keep trying. If all else fails, showing up at offices in person is a great way to get attention!
After you've arrived, you can also ask around to find out if there are smaller projects that could use your help. Remember that most NGOs are operating on a small scale and may not have web sites or even offices. The best way to find out about these are just to talk to someone who knows, so making connections in the city or region will be the best way to find what you're looking for.
No Cost Volunteer Programs in Costa Rica
Live-In, Pay Small Accommodation Fee
3 Tips to Volunteer in Costa Rica on a Budget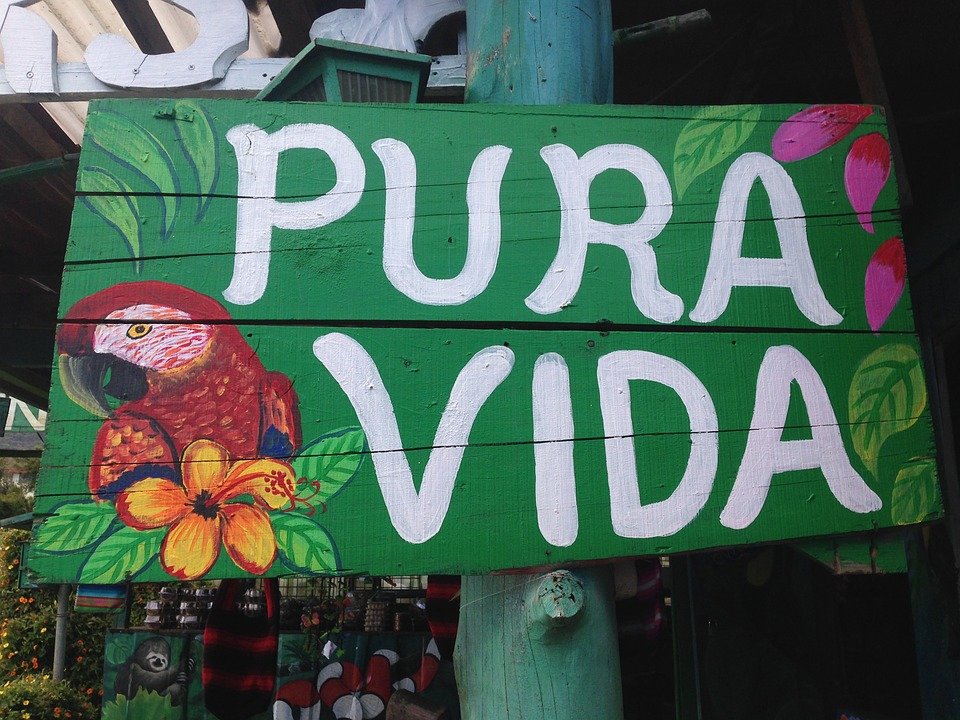 There are plenty of choices you can make before and during your volunteer project in Costa Rica in order to lessen the overall financial burden. Being conscious of your spending or sticking to a budget will prove to be the cure-all to debt. Here are some other tips for ways to keep your wallet from whimpering:
Tip #1: Avoid High Housing Costs
Guaranteed housing is one of the biggest perks of volunteering through a program, so housing will probably be your biggest independent priority (and potentially your greatest challenge). Depending on how long you're planning to stay in one place, there are different housing options.
The average price for a hostel in most areas of the country is between $10-$12 per night – this will vary based on the season and location, but it's a good baseline. While that's pretty affordable as far as hostels go, it's going to start to add up after a month or two. If you plan to be in one place for a while, you might be better off looking into renting an apartment (check sites like Airbnb and MercadoLibre – remember, sites in Spanish will be cheaper than English-language ones catering to tourists).
Couchsurfing can also be a good short-term solution, and the site often has listings from people renting apartments – plus, surfing is free! Once you begin volunteering, you can also ask your new co-workers if they know of any cheap housing – someone always seems to have an aunt with an extra room.
Tip #2: Live Like a Local
Costa Rica is one of Latin America's most popular countries for both volunteers and tourists, and prices reflect that popularity in many places. The cost of living is higher than in neighboring Central American countries though still much lower than the U.S. Be prepared for higher prices than you might expect, especially if you're in touristy areas (and they're hard to escape). One way to avoid paying inflated prices is by finding a live-in volunteer option where meals and sometimes even housing are provided in exchange for your work. WWOOF is one of the most popular programs using this system, but you can also check out some of the other individual programs listed at the end of the article, or ask an organization directly if it would be willing to have this kind of arrangement.
As with any travel experience, you'll save a significant amount of money if you cook for yourself rather than eating out all of the time. Granted, you can find cheap meals at most places in Costa Rica – a set meal at a soda (lunch counter) shouldn't cost more than US$3, and breakfast is always a cheap meal. Still, home-cooked (or hostel-cooked) meals will always be the best bargain. Split cooking and eating duties with friends to make it even cheaper, or just make enough friends through volunteering that you get invited to dinner at a different house every night!
Tip #3: Fly Low Budget Airlines
But before you can even think about food, you need to worry about getting there. Unless you're planning a cross-continental bike trip (and some of us really wouldn't advocate biking through a few areas of Mexico right now) or busing in from another country, you're probably getting in and out of Costa Rica on a plane. Luckily, since it's such a popular destination, there are often good deals on flights there. Keep an eye on sites like Orbitz and Kayak, and don't forget to check out South American airlines like Taca and LAN, which often have good deals that aren't advertised on other sites.
If you're planning to be there for a while, you should also look into getting traveler's insurance, to make sure you won't be permanently stranded in the middle of the jungle if a tree falls on you or a turtle bites your hand off. This is where, once again, the Internet is your friend – take a look at some comparison sites and ask people on forums what they did. There's travel insurance to be had for well under $10/day, so it doesn't have to prohibit you from doing what you want. It's just a good safety net to have.
Scout Other Sources of Income
Before you go dashing off to the airport, check to see if there's anyone willing to give you money for your adventure. You might be surprised – there are scholarships and grants out there for people just like you. Depending on who you are, where you're going and what you'll be doing, you may qualify for grants from different organizations. Don't pass up the opportunity for some nice free money if it's there.
And don't rule out good old-fashioned fundraising, either. If you know exactly what you're going to be doing when you get there, and it's something you care deeply about, chances are some people in your community care about it, too. Hold a turtle-themed fundraising event, cook people a giant buffet of beans and rice, or just stick to the age-old method of asking people for money and promising them some really good photos and good karma in return. You may be surprised how many people want to help you save the world.
Volunteering in Costa Rica for free won't be as easy as signing up for a program and letting someone else do all the hard work for you, but it's pretty impressive to find your own volunteering opportunity – maybe you'll even be the first foreigner to volunteer there! If you do your research and find a dependable, worthwhile organization, you'll open doors to a unique, unforgettable experience in one of the world's most beautiful countries. So get out there and start saving some turtles!