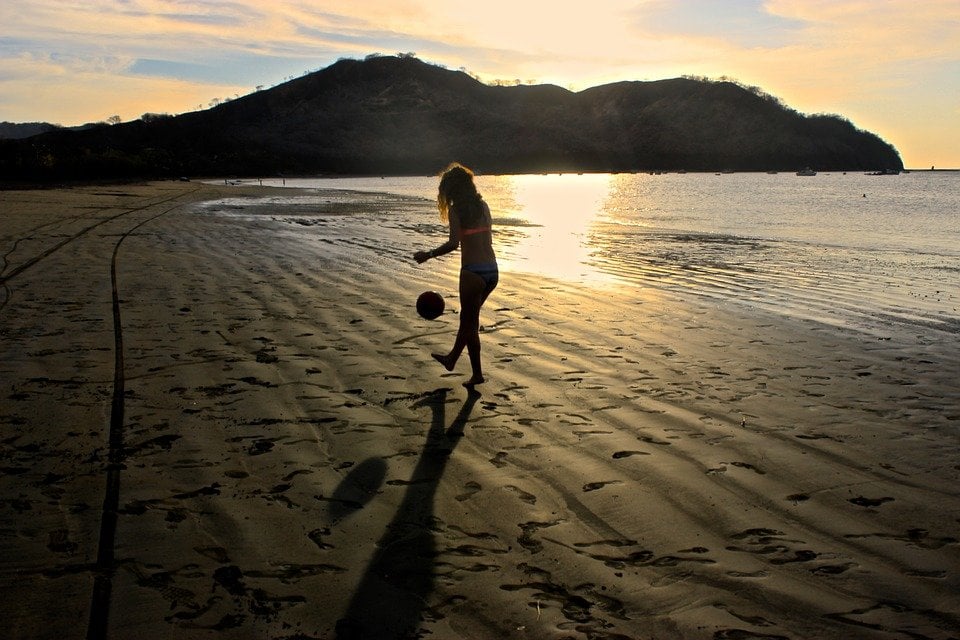 Whether you're thinking about taking a gap year, doing a summer abroad, or just looking to get away for a short while, volunteering abroad is a great way to combine travel with deeper learning experiences. Free volunteer programs can give you a glimpse of local life and the opportunity to give back all while helping you stay on budget.
Costa Rica is an ideal destination for first-time and seasoned travelers alike who want to volunteer abroad without spending too much money. The cost of living in Costa Rica is relatively low, and the country is generally very safe for travelers, famed for its pacifist outlook and abolishment of the military. In fact, the country's national motto -- pura vida -- translates to "pure life" but can more aptly be compared to the phrase "peace, love, and happiness" in English. It's an invitation to slow down and appreciate every part of life, whether big or small.
Costa Rica is known for its abundant wildlife and natural beauty, making it a great option for anyone who wants to volunteer with animals or work in sustainability or conservation. The country is home to hundreds of beaches lining both its Pacific and Caribbean coasts as well as dense jungle and cloud rainforests that serve as the foundation for the country's incredible biodiversity. All throughout the country, you'll have the chance to spot sloths, several species of monkeys, pumas, jaguars, crocodiles, and coati -- not to mention tree frogs, scarlet macaws, toucans, and eyelash vipers. The country has broken its own world record for running on renewable energy multiple times (source), and over 25% of its land is protected in the form of national parks, wildlife refuges, and biological reserves (source).
Costa Rica's booming tourism industry means there are also plenty of volunteer opportunities in other industries too. From eco-lodges to farm-to-table restaurants, yoga retreats, coffee farms, and surf camps, there's something for everyone in this Central American country. If you're looking to minimize program fees and really connect with the country of pura vida, here's how to do it.
Top Destinations for Volunteering in Costa Rica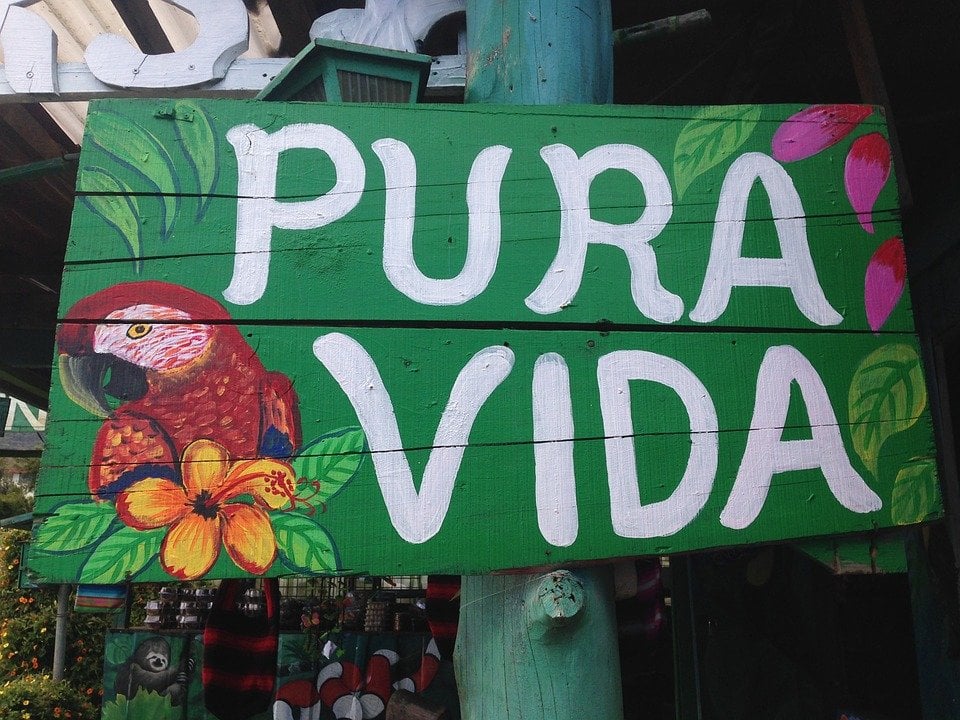 Costa Rica is bursting with beloved tourist destinations, so much that it can be hard to choose where to go. When deciding between the different regions of Costa Rica, the first step to narrowing down your options is to figure out whether you're looking for rainforest or beach, city or rural, and the Caribbean or the Pacific.
The Pacific coast of Costa Rica is its more popular side. Guanacaste, in the north, is known as Costa Rica's "Golden Coast" for its dry climate and golden sand, while the Central Pacific is a bit more lush and green, with rainforests backing right up to its shores. The Southern Pacific, or the Osa Peninsula, is the most remote, and biodiverse, place in Costa Rica. For folks looking to get off the beaten path and experience untouched nature, this place is a real adventure.
Costa Rica's Caribbean coast is a bit warmer and more humid, and it's covered in dense jungle and wildlife. In fact, Tortuguero, a mangrove island on the northeast coast where turtles nest, is known as the Amazon of Costa Rica. It's quite remote but a great place to immerse yourself in nature. Folks who prefer a livelier town will love the Caribbean beach town of Puerto Viejo, which sits in the middle of a long stretch of beautiful turquoise beaches and comprises a mix of cultures including Afro-Caribbean, indigenous Bri Bri, and European immigrants.
In the country's Central Valley you'll find the capital city, San José, as well as some of the country's best coffee farms and a number of impressive volcanoes. The Arenal area, surrounding the massive Lake Arenal which powers most of the country, is the best spot for folks who are interested in outdoor activities and adventure sports. The town of El Castillo sits on Lake Arenal at the base of the majestic Volcano Arenal and backs up into the famous cloud rainforests of Monteverde.
Remember: whatever you choose, you can't go wrong in Costa Rica. Each of these places is beautiful and offers plenty of volunteer opportunities.
The Best Free Volunteer Programs in Costa Rica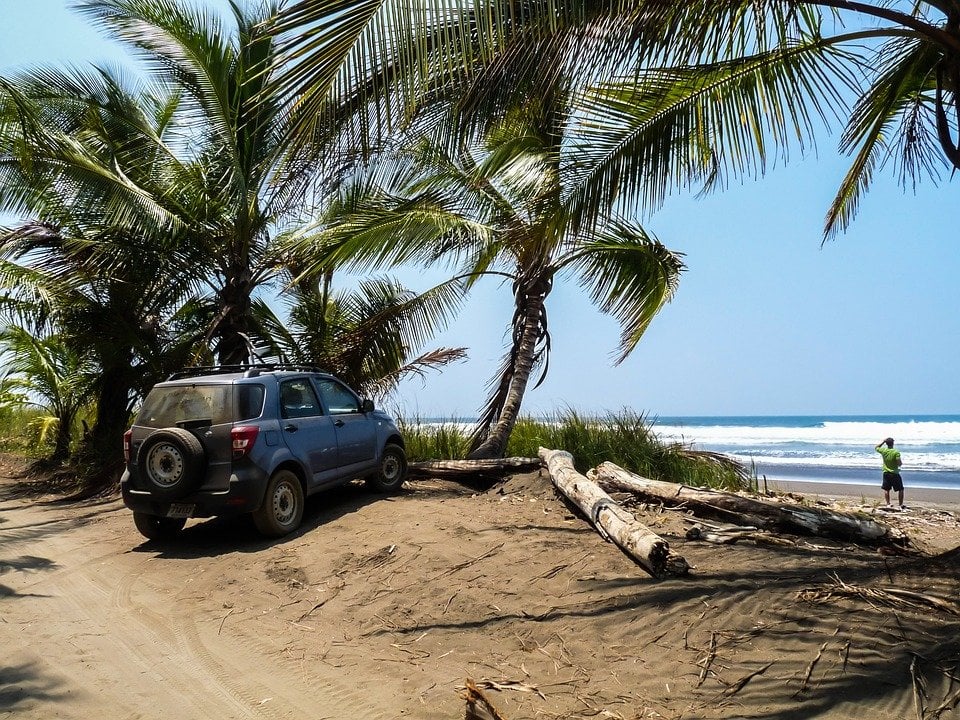 It's pleasantly easy to find a volunteer program in Costa Rica that doesn't charge a hefty program fee. However, that doesn't always mean your experience will be completely free. First of all, you'll always have to pay for your own airfare, and often you'll have to cover the cost of transportation from the airport to the location of the volunteer program.
Once you're there, the most generous programs include your housing and three meals per day free of charge, and they might even give you discounts on tours or free yoga classes. Others will include free housing but no food, while some might provide housing and food for a small fee. Finally, some charge nothing but don't offer housing or food.
Below you'll find options from each of these categories. Keep in mind that choosing the best program for you means considering what you'll get out of the experience -- from learning new skills to giving back -- and not just the cost. While for-profit tourism companies can often afford to take on volunteers for free, non-profit organizations will usually have to charge a fee in order to cover the cost of having you on board. In both cases, you need to evaluate the ethics and mission of the company to choose one that does good business -- no matter the cost.
No Cost, Accommodation Included:
Live-in, Small Accommodation Fee:
Don't forget to browse international volunteer databases for opportunities in Costa Rica as well. WWOOF is great for finding agricultural and environmental volunteer positions while Wango is ideal for anyone who wants to work with NGOs. Finally, Workaway is full of free volunteer opportunities in all fields.
What About Volunteer Programs in Costa Rica?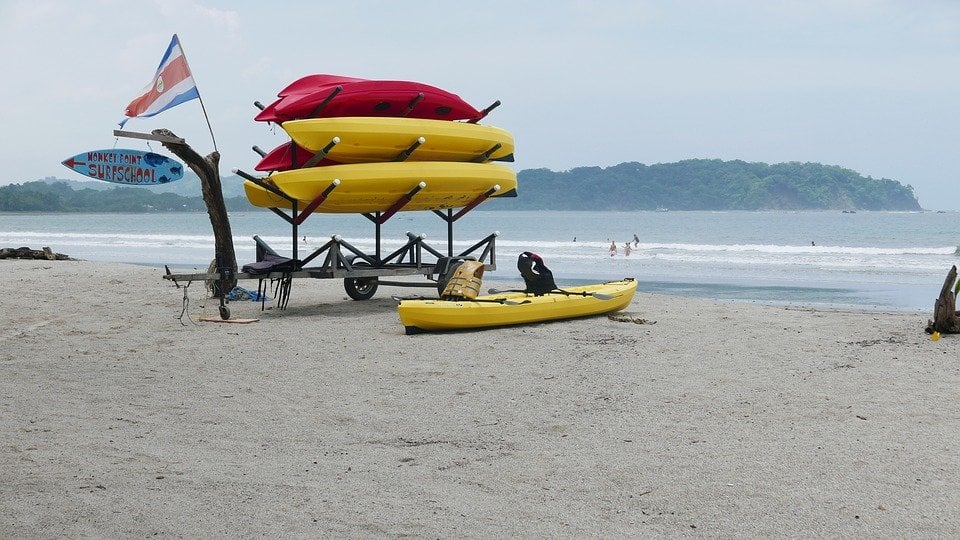 While volunteer abroad programs in Costa Rica may set you up with everything you need are easy and convenient, they tend to charge program fees. The best way to find free and low-cost volunteering opportunities in Costa Rica is to communicate directly with organizations and companies that accept volunteers.
Look for volunteer opportunities that don't charge a program fee and include room and board to keep your expenses low. However, don't shy away from programs that charge a small housing fee. This can still end up being far cheaper than trying to set up housing on your own. If your program doesn't include food, eating like a local (lots of rice, beans, plantains, tropical fruits, and eggs) will save you money.
In the end, choosing a program you'll enjoy and learn from should be your top priority. However, the cost is also important to consider. Luckily, Costa Rica is brimming with low-cost volunteer options all throughout the country.
This post was originally published in April 2013, and was updated in March 2019.