Volunteer Abroad
The 11 Best Programs If You Want to Volunteer in India [2018 Edition]
Let's face it, India is intimidating for first time foreigners. It's a subcontinent-sized mecca most often described as a sensory overload of cultures, languages, sounds, and smells. And naturally so, with it housing the second largest population in the world at 1.3 billion.
I spent a week during my travels around the country cleaning up waste in the Himalayas for an organization I found on Workaway called Waste Warriors. Not only was the experience fun, but it put me more in touch with the land, and was a small answer to a huge need for proper waste management in India.
Because of its sheer size and offering of every landscape and climate, choosing your volunteer program in India can be a daunting task. We've simplified it for you by curating a list of top volunteer programs all over India, according to GoOverseas' user reviews. To find out which program is right for you, read on.
How did we pick these programs?
In choosing the best volunteer abroad programs in India, we took into account two main factors: the review scores of each program, and the number of reviews that program had received.
For all volunteer abroad programs on Go Overseas, we ask reviewers to rate six variables: (1) Impact, (2) Support, (3) Fun, (4) Value, (5) Safety, and (6) Overall. We average these scores, compare them to other medical volunteer programs, and take into account the total number of reviews each program has received. In total, we compared over 400 reviews to determine which programs should be included on this list.
From there, our goal is to choose those programs which are truly the best: they have more and better reviews than the average for similar programs and are verified by enough reviews for us to feel confident giving our stamp of approval.
#1. IVHQ: Affordable Programs in New Delhi
Volunteering abroad can often be expensive and tough to afford as a college student or recent graduate. In India, where the cost of living is already low, not all programs have to come at the cost of a new iPhone. IVHQ offers the most affordable programs in the country, beginning at $250.
Volunteers are based in Delhi (though IVHQ does offer two alternate locations) and have a choice between four programs: childcare, teaching English, slum teaching, and healthcare.
While abroad, IVHQ makes it easy to learn the local culture, too. Each program is fully immersive, as volunteers typically stay with local families, and are given time to travel in their free time, as well. An added benefit? The company preps you with online training beforehand, so you won't be overwhelmed upon your arrival in India.
To get a first-hand account of what volunteers had to say about the program, read their reviews of IVHQ:
"It was an absolute pleasure to meet such compassionate and eager kids who were willing to include you in afternoon cricket sessions in the nearby park; as well as taking you back to their homes after school to be introduced to their families, and experience their way of life. A unique side of India that would be inaccessible by traveling in any other way." -- Tasha
"Our placements were definitely in the most in need areas which made them challenging but all the more rewarding. I will always remember the children I worked with and my amazing experience teaching them." -- Alice
"I really left a part of me with the kids at my slum teaching program but I can as well say I took a part of them that I will for always remember." -- Diego
Here's a Snapshot of Reviews for IVHQ in Delhi:
#2. iSpiiCE: Teach English in the Himalayan Foothills
Outdoor lovers and yogis alike are a great match for iSPiiCE volunteer programs in the Himalayan town of Dharamshala. Visitors often come to Dharamshala to experience the more peaceful face of India; and here is where you can find Tibet's exiled Dalai Lama, trekking, meditation classes, and this "chilled out vibe" that everyone talks about. For example, built into the daily program is 50 minutes of yoga each morning.
Volunteer work includes teaching projects, after-school programs and summer camps, women's empowerment, childcare projects, and renovation of local institutions. Volunteers are able to select two programs to focus on, and work from 10:30 am to 4:30 pm Monday to Friday. A benefit of this program is the two free weekend days, because the rest of India takes just one day off a week. This time would allow volunteers trips to Delhi, Agra, Punjab, or other towns in Himachal Pradesh.
Of all the volunteering programs in India, iSpiice's Teaching English in the Himalayan Foothills project was the highest scoring according to Go Overseas' data. We are sure the views had something to do with it. See why:
"The experience of working with homeless/street youth and in the day care facilities complimented my professional skills and challenged me daily. The experience was life changing for me to assist in advancing education and social skill development for children and youth in the region ISPIICE serves." -- Michael
"The staff make their best effort to not only provide volunteer opportunities but cultural opportunities as well -- like visiting the Golden Temple in Amritsar, the Taj Mahal and the many spectacular sights of Delhi. Given its proximity to the mountains, weekend treks are also a fun option when not volunteering." -- Penny
Here's a Snapshot of Reviews for iSPiiCE in Dharamshala:
#3. Uplift Humanity: Summer Volunteer Program for Indian Americans
This special company caters specifically to Indian-origin high school volunteers to come to India and reconnect with their roots. Volunteers in the Uplift Humanity Summer Volunteer Program work directly with orphans and juveniles, teaching them moral decision-making, self esteem development, daily etiquette, and public speaking.
Boasting a 99% approval rating, video testimonies show the volunteers bonding with their co-workers, the students, and themselves. The experience seems to be an intensified summer camp, where Indian Americans are able to connect with others from across the United States, while positively impacting the underprivileged and misguided youth in Gujarat, Delhi, Mumbai, or Hyderabad.
Read some of the positive feedback below:
"Growing up incredibly privileged in a Telugu family, it only felt fair that I give back to the community that raised me." -- Pratik
"By educating the orphans in Nadiad, Gujarat, we were able to instill values in them that they will hopefully remember for the rest of their lives." -- Janki
"Learning the stories of the orphans and juvenile inmates, their hopes, their worries makes you reconsider your priorities - it makes [you] hone in on what is really important." -- Atmaja
Here's a Snapshot of Reviews for Uplift Humanity in India:
Pro-tip: All volunteers are eligible to win back $2,000 of their program cost in a video contest at the end of their trip!
#4. Active Internationals: Volunteer in Jaipur, Rajasthan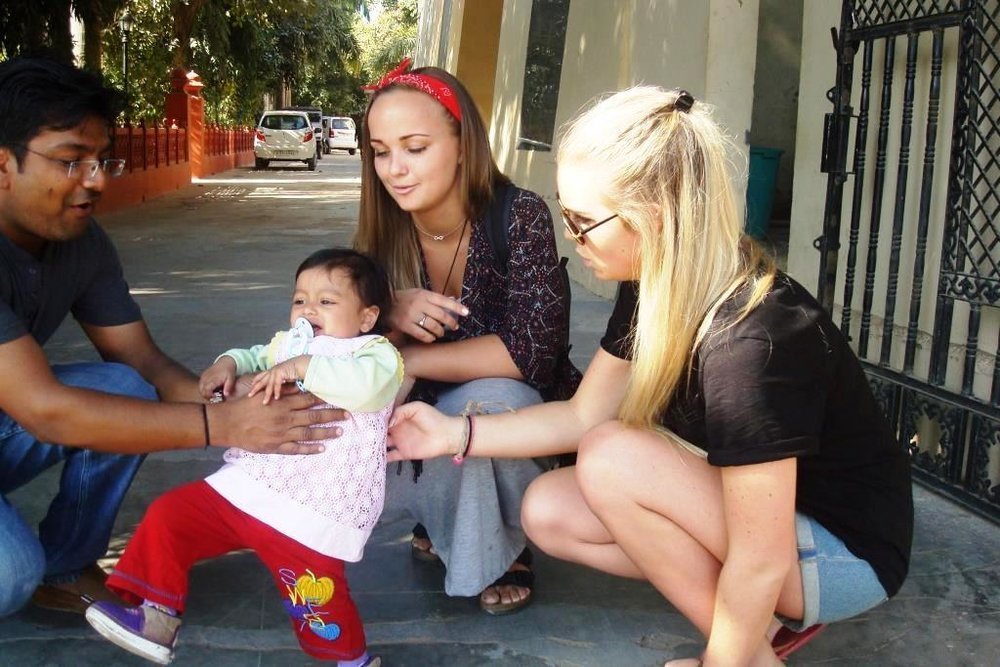 In the land of former royalty in the northwest state of Rajasthan, Jaipur makes for an important stop on the Golden Triangle tour of India. It's one of the states in India where its not uncommon to see elephants walking down the street beside cars.
With Active Internationals volunteering program, participants work with wildlife conservation centers and schools. The help they give ranges from women's' empowerment to construction to working with animal rescue teams to ensure safe treatment of the animals. To hear about the diversity in the programs, read the volunteer's reviews:
"I completely felt like an 'Active International' who is on a tour to meet every kind of person on this earth & I truly met them. I volunteered in Jaipur, Pushkar & Himalayas & travelled to 8 different states & 12 cities of India!" -- Cheryl
"21 days at women empowerment project has been an eye opener for me on the condition of women in India." -- Julian
Here's a Snapshot of Reviews for Active Internationals in India:
#5. Volunteering With India: Teaching Street Children in Jaipur
If you've ever seen Slumdog Millionaire, you can imagine the harsh realities for some young kids in India. With Volunteering with India, you can help the cause and rehabilitate homeless, orphaned, or kidnapped children.
Volunteer teachers cover basic English and math, health education, and hands on activities with the students. If teaching isn't your thing, this company offers a whole host of other programs, like children's theatre volunteer, women empowerment, and working with elephants, to name a few.
Though many past volunteers have described working with these street children as intense, all have written about the valuable and worthwhile experience it was. To hear more of what they say, read below:
"The work being done is very important and allows an opportunity to make potentially a life long impact on their lives." -- John
"Since we didn't had any instructions on what we had to teach we were really free and could take for example enough time for each student on any task we gave them. We could create our classes really fun to make the boys learn in a creative way." -- Daniele
"One thing that has to be said is that this is in no way an easy experience. Working with boys that have been through a lot of unthinkable things is hard to comprehend and very emotional." -- Justine
"Teaching the boys English was the highlight of my trip! Everyday they are eager to learn and excited to play new games. I also learned how to cook chapati, while helping prepare lunch for the boys one day." -- Melissa
Here's a Snapshot of Reviews for VWI in India:
#6. Saksham & Explore Incredible Culture: Teaching Slum Kids in Jaipur, India
This NGO also helps underprivileged kids in Jaipur to get a basic education. Volunteers work designing lesson plans and activities to teach key subjects and social skills to the children.
Though they have seven reviews, Saksham has racked up a 100% rating. Volunteers have positively reviewed the coordinator and his initiative to impact the lives of his students. Read what they've written below:
"I will never forget the emotion and the eyes of boys and girls as well as adult women who literally return to life on these sessions. For them is the window to the world. And for some of them perhaps is the only big ray of light in their lives." -- Andrew
"With the women I had the pleasure to share some amazing time, and after hearing their stories I decided to teach them how to give love to themselves through the channeling of Reiki and self healing. It was just so heartwarming to see them practicing on themselves and to hear the feedback from them afterwards." -- Roberta
Here's a Snapshot of Reviews for Sasksham in India:
#7. Operation Groundswell: Cultural Immersion & Community Service in India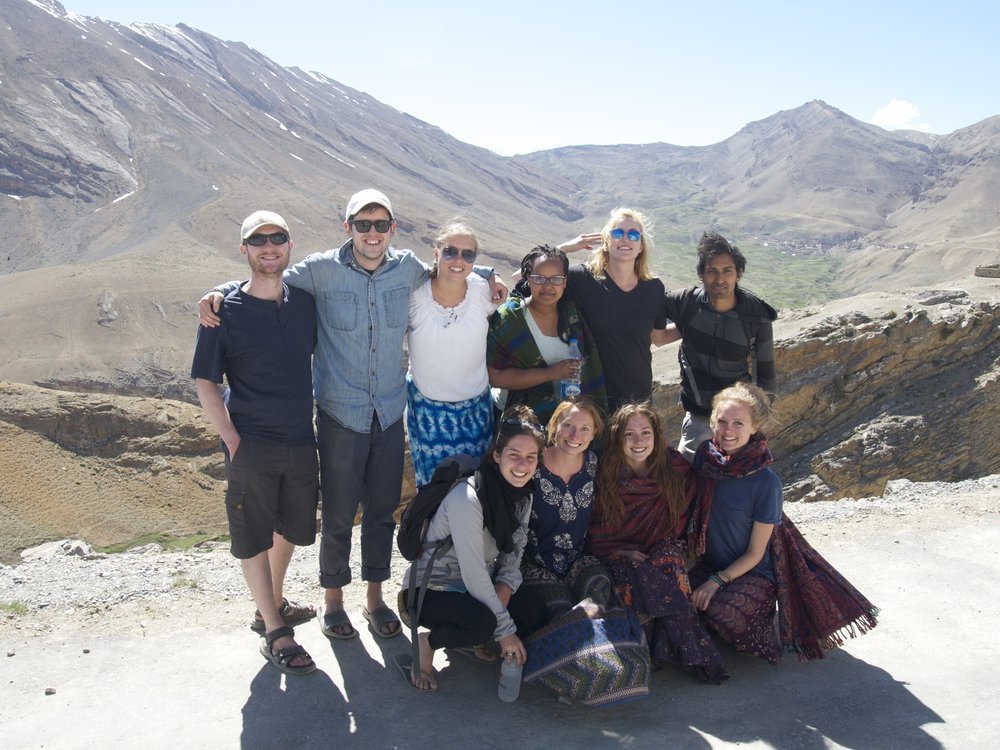 Operation Groundswell, an organization hatched by a group of backpacking friends, hosts a number of programs targeted at different types of volunteerism in India. Whether you are tackling environmental justice in Uttarakhand or gender and religion in Punjab, each program is well-rounded and jam packed with local experts to speak to and events to attend.
Volunteers for Operation Groundswell call themselves Backtivists, as they are socially conscious travelers, which speaks to the main motif behind each of the programs. Read some impressions from previous volunteers below:
"While you cannot escape the fact that you are a tourist, OG encourages you to be a responsible tourist, and if not able to have a positive impact, to at least reduce and be aware of the positive impact you can have." -- Hannah
"My favorite memory is of time I spent learning a Bollywood dance and performing it for the children at the organic farm we spent a week at near Rishikesh that gives refuge and education to children of India's lowest caste." -- Treva
"OG puts a lot of emphasis on cultural immersion and traveling in a simple and humble way. So, our accommodations were modest and we took sleeper trains and rickshaws to get from place to place. We had a lot of opportunities to learn from the culture and practices of India through structured activities, but I also felt like we had a good amount of free time." -- Katherine
Here's a Snapshot of Reviews for Operation Groundswell in India:

#8. The Tarzan Way: Social Travel - Volunteer In North India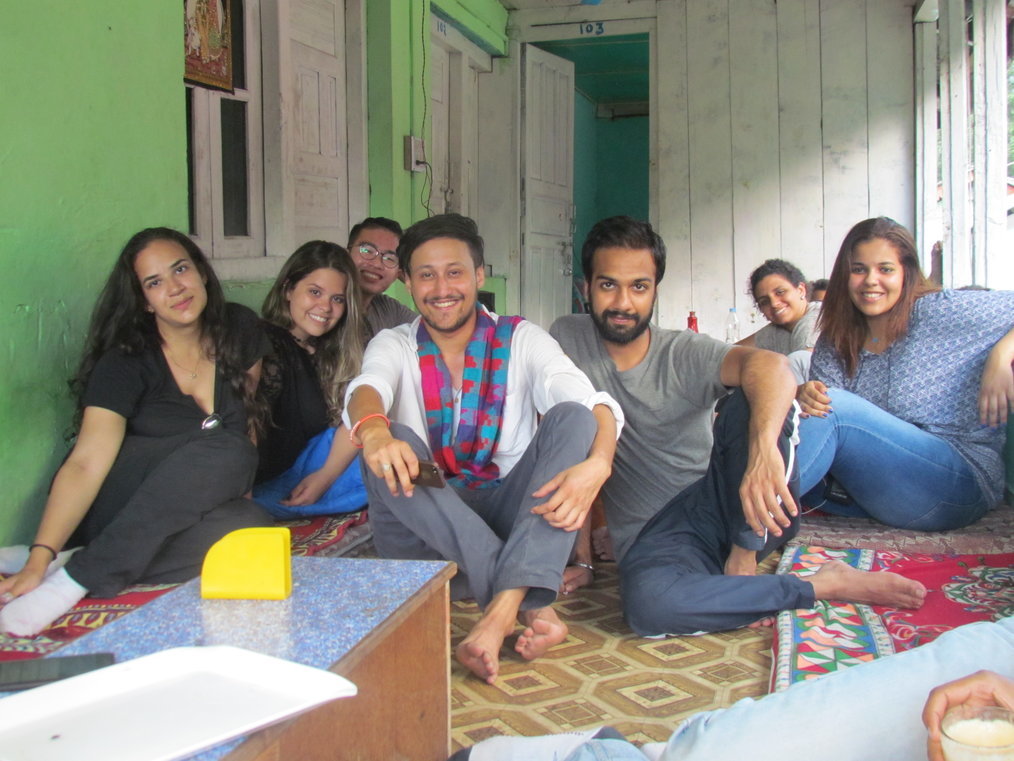 Covering four states and 12 cities in up to six weeks of volunteering, join The Tarzan Way in their flagship project. Volunteers will try their hand at childcare, community development, environmental conservation, and more for an all-encompassing service trip across India.
Prices begin at just $80 per week, and include accommodations, one-time meals, and transportation and guided excursions. Also, this program was rated 10/10 for impact, support, fun, value and safety. Review what some participants said below.
"They took really good care of me and all other volunteers. There was always someone to help us. At the same time there project itinerary was wonderful with a little bit of everything work, travel, activities." -- Christina
"We traveled so many cities and the rafting, adventurous activities, excursions to Old Delhi, and all the other cultural excursions were mind-blowing. The transportation and accommodation were very very comfortable." -- Shikhar
Here's a Snapshot of Reviews for The Tarzan Way:

#9. Jhamtse International: Volunteer at the Jhamtse Gatsal Children's Community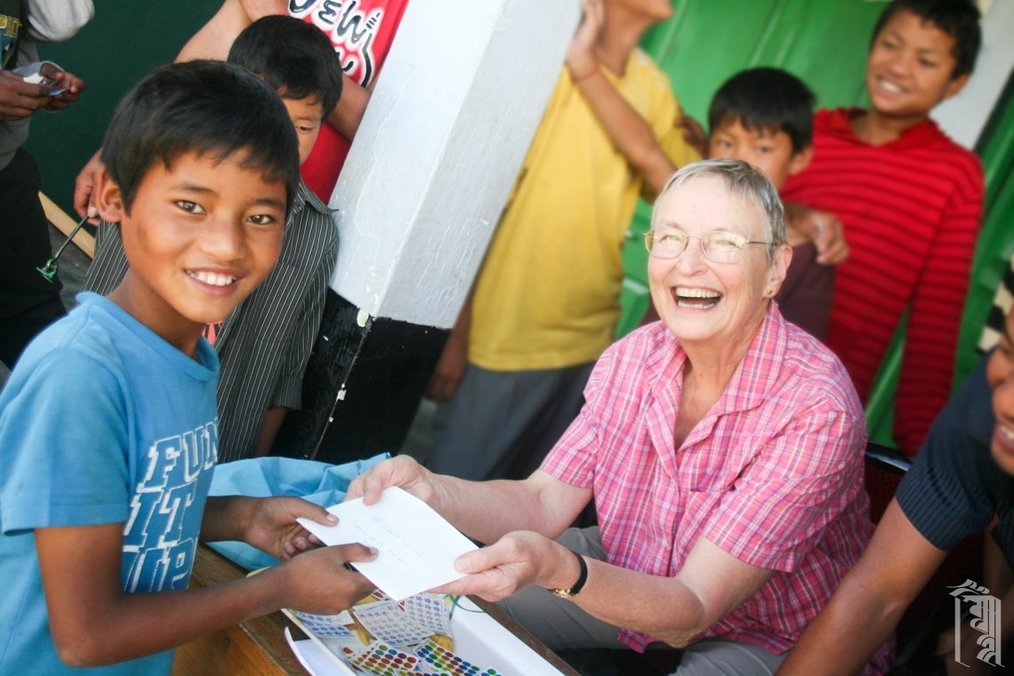 Jhamtse Gatsal, meaning Garden of Love and Compassionin Tibetan, is the name of the school in the Himalayan foothills for vulnerable children. Hosting 77 children, the school, staff, and volunteers provide a home, healthcare, education, to the students.
Though the volunteer program working with children has gleaned high ratings above 9/10 for each area, the safety and fun of the program were both rated with unanimously perfect scores. Specific highlighted feedback below details some of the unique aspect of the program.
"The children and bright and glowing, the tireless staff incredibly hard working, and the entire community is guided by the common goal of serving and educating the children." -- Chris
"Love and compassion at the core of life at Gatsal is not just words, it is realized and magical." -- Jerry
"Jhamtse Gatsal is not just about the children it most directly "serves." It revolutionizes their lives, certainly, but in reality these children are not the end recipients of Jhamtse Gatsal's work, but its vehicles. They're the ones who are going to go back to their villages and be the change-bringers of their generation, whatever they determine that needed change to be. At Gatsal, they're not only acquiring the tools to be able to do so, but also the motivation to want to." -- Sandy
Here's a Snapshot of Reviews for Jhamste International:

#10. Foundation for Sustainable Development: Grassroots Internships in India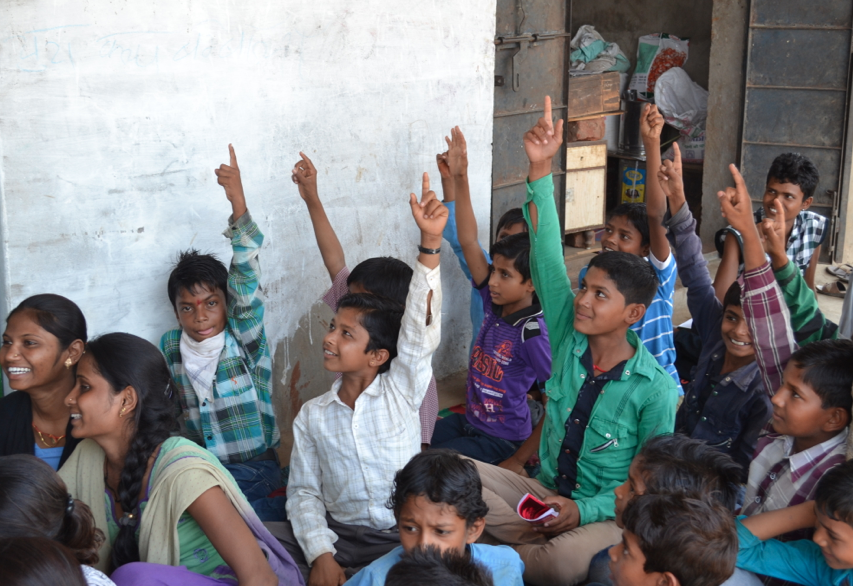 For a sustainability program in India's city of lakes, or 'the Venice of the East," head to Udaipur with Foundation for Sustainable Development (FSD). Volunteers here can work doing hands on work, while also implementing entrepreneurial skills training like writing business plans and performing cost/benefit analyses.
In FSD's reviews, it's clear that many volunteers are actually students completing internships for college credit. As such, it's clear that the program is academically-geared and motivates volunteer based research for longer times periods than other volunteer programs. Read more about what volunteers have said about FSD below:
"During my 10 weeks, I had the privilege of first, interviewing clinic patients to better understand their individual and collective barriers to access, regimented care, and stable health, and second, collaborating with Seva Mandir staff to develop and pilot test a small-scale two-part programmatic response consisting of a patient-driven pillbox/chart system and new education materials for clinicians."-Ariel
"Once I was in Udaipur, I received a week-long orientation on how to both practically and culturally navigate my time in Udaipur. After the orientation the site team checked in with me at least once a week, but were always available if I needed assistance. The support covered helping me find soap to giving constructive criticism -- that really helped! -- during my project." -- Matt
"A key benefit of the program was the professional experience that it provided. As a college student I felt I needed a practical component to complement the monotony of pure academics. The program was able to provide "real world experience". This practical experience has been invaluable when applying for jobs." -- Greg
Here is a Snapshot of Reviews for FSD:

#11. Thrive Seed: Women's Education & Gender Equality Projects in India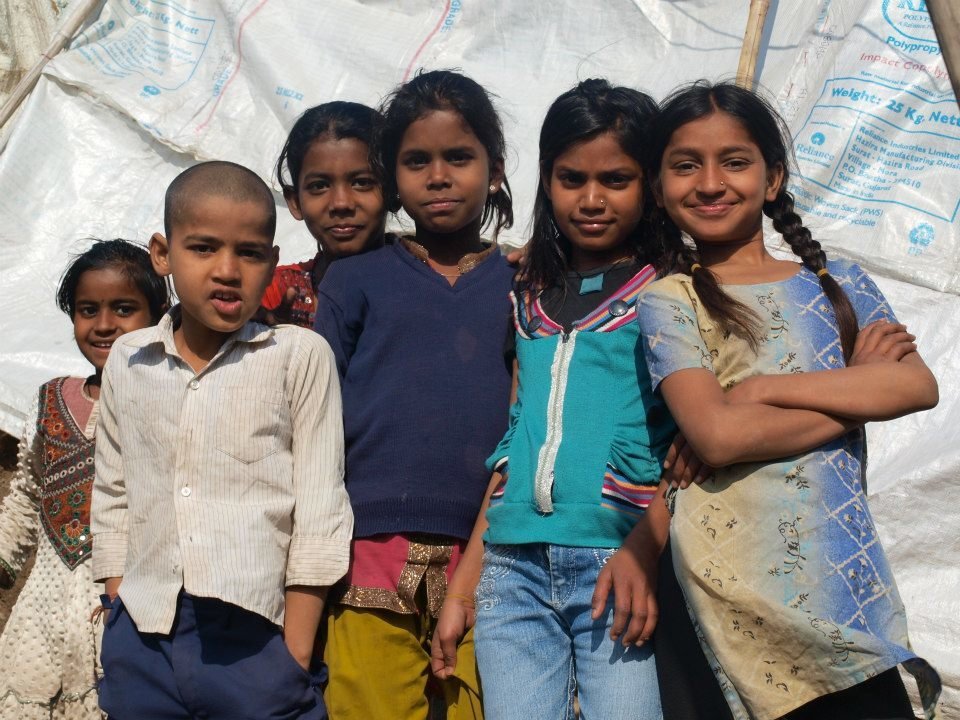 Thrive Seed, an NGO in Delhi, hosts volunteers primarily interested in teaching, community development, and women's empowerment. It was founded by a Nepali teacher and social worker with the aim to improve the quality of education and bridge the gender gap.
"Thrive Seed believes that special attention needs to be given to women and girls, to ensure they have equal access to, and encouragement and support to complete, the same educational opportunities as their male peers," their website reads.
Volunteers can help teach and tutor, help develop skills such as sewing, fashion design, or embroidery. There is a contribution fee of $10 a day (without lodging, more if lodging is included), plus a one time registration fee of $15.
"I was blessed to intern at Wahoe for 4 incredible months. During that time I lived with a local host family nearby and walked to the school every day for afternoon class. The students' enthusiasm for learning was so striking and it gave me renewed energy each day. Although it was my job to teach them, they ended up teaching me just as much." -- Hope
"Our days were spent helping out on the farm, preparing the daily meals that were cooked on the traditional stove, and teaching English to the local children. Amazing experience. I'm sure I will be back a third time in the not too distant future." -- David
Here's a Snapshot of Reviews for Thrive Seed:

Choosing a Volunteer Program in India
Now that you know the top options for volunteering in India, we hope you're less stressed about finding the program best for you. Consider which program excites you the most -- do you want to teach slum kids or care for elephants? -- and then focus on the best location for you to do that in.
To optimize your trip, a few things worth considering are avoiding monsoon season, which is different months in different regions, and researching the best times to visit the best places (for example Kerala in the south is an inferno in April).
India has it all. Now it's up to you to find what you're looking for!