Volunteer Abroad
The 10 Best Volunteer Programs in India in 2020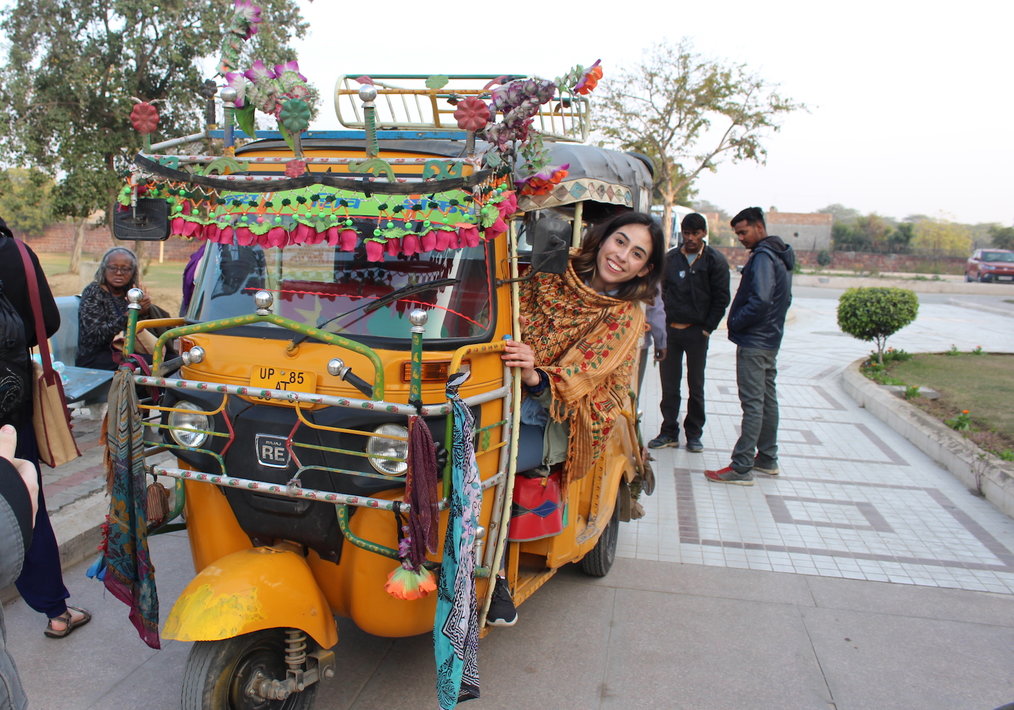 India is an exciting and highly rewarding travel destination, with a huge variety of beautiful landscapes and wildlife, rich and diverse cultures, a long and fascinating history that you can see at every turn of the corner, and delicious cuisine. But it's also a place that tends to deeply affect some travelers. The inequities between the rich and poor are stark in some places, and can leave many visitors wondering what they can do to help.
Instead of simply handing money over to people you may see begging, which is rarely a good idea (and never a good idea when it comes to children), there are ways that travelers can positively contribute. If you are willing and able to donate your time, there are almost endless ways you can volunteer for a worthy cause in India. Whatever your skills and interests, you're likely to be able to find a volunteer program that will enable you to provide concrete assistance as well as have a meaningful and memorable time.
However, it's important to select a program that really does more good than harm, and that doesn't actually exploit well-meaning volunteers as well as local children, wildlife, or other vulnerable people in an effort to make money. That's why we've compiled this list of the best volunteer experiences in India, which Go Overseas has vetted and received excellent feedback about. These include all kinds of experiences and programs, from tree planting and animal rescue to women's empowerment and children's projects.
1. Sadhana Forest Reforestation Volunteer Program in Southern India
If you love nature and working outdoors, this reforestation program in Southern India may be a great option for you. Sadhana Forest is working to reforest 70 acres of severely eroded land with tropical dry evergreen forest. This type of forest is extremely threatened these days, and only exists in South India and Sri Lanka.
Volunteers at this reforestation program are mainly involved in horticultural activities like planting, mulching, and watering trees, as well as working on the organization's water conservation project in the forest and the local community, and general maintenance of the area (including cooking and cleaning). It's a very eco-friendly project as solar energy, biodegradable toiletries, and compost toilets are used, and a vegan diet followed.
Past volunteers have especially loved getting back to basics at this program, the genuine commitment of the staff to the reforestation project, and the attention to detail that has been paid to sustainable living practices. Here are some reviews:
"Made me realize the value of a lot of things in life that we take for granted like water, land, food, electricity, etc. ... It's so inspiring that people from different nations have come together to build such a beautiful community." --Tehseen.
"I think it's an amazing learning experience that I wish everyone in the world could experience. I don't say it's easy, but definitely worth the trouble. Everyone is genuine and honestly wants you to have a good experience and are willing to take the extra step." --Nandita
2. Pod Volunteer: Animal Rescue and Children's Projects in India
Travelers who want to work with animals or children can do so with Pod Volunteer in the beautiful Rajasthani city of Udaipur.
If you choose to work with animals, you'll work at an animal sanctuary, helping with tasks such as feeding and cleaning rescued and injured animals, including cows, dogs, goats, and birds. There are more than 200 animals at the shelter, so there's always work to do. If working with children is more within your skillset and interest, you can do this at schools, nurseries, and community outreach programs, such as with rag-picking communities. You'll get the chance to play games with the kids and plan lessons to improve their English and basic skills.
And of course, when you're not at work, you can explore the beautiful palaces, lakeshore, and mountains of Udaipur, one of the most beautiful towns in Rajasthan (and that's saying something, as Rajasthan is an incredibly beautiful state!)
Previous volunteers report feeling very well-supported by this organization, and very safe. Volunteers stay in a family-run guesthouse, which also adds to the experience and helps create a homely atmosphere. Here's what a couple had to say:
"Volunteering in India was by far one of the best things I did whilst traveling. The program was well thought out and although I was only there for 3 weeks I felt as though even in my short time I made a bit of an impact on the children I was helping." --Martha
"Having the option of working with both children and animals was what made this program stand out above the rest. The brothers who run this program are very passionate about their work in their community in Udaipur and are super supportive of their volunteers." --Kate
3. The Tarzan Way: Volunteer and Explore 16+ Cities in North India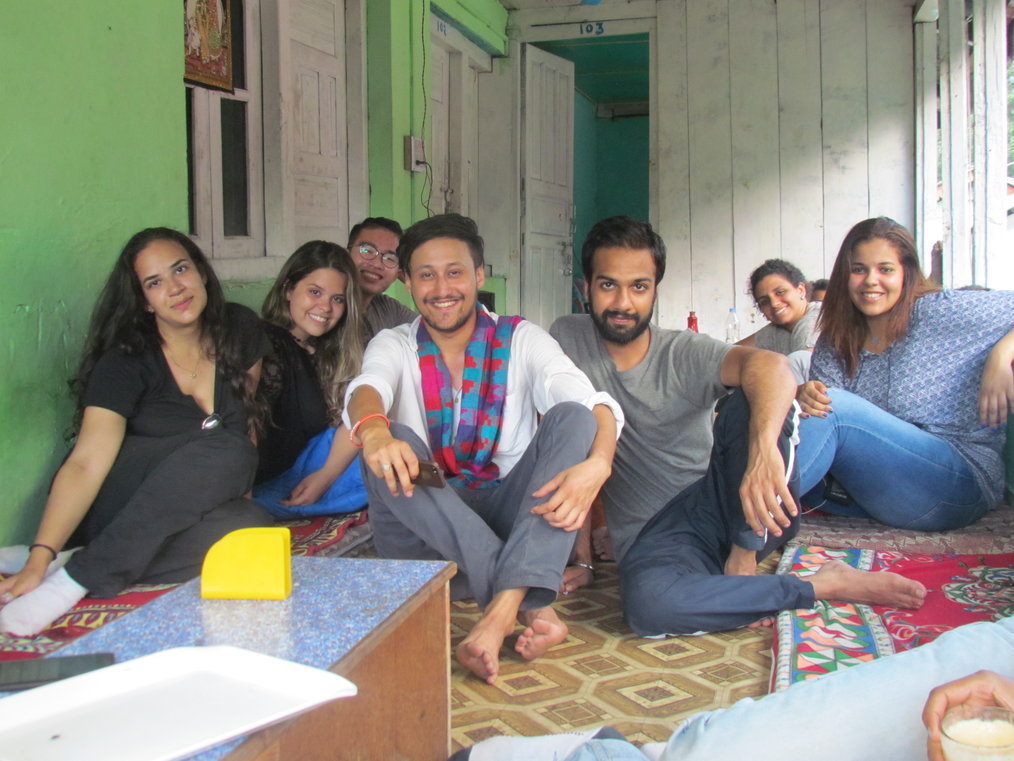 If you love the idea of volunteering and being immersed in local culture but also want to get out and explore as much of India as you can in a short time, this Social Travel experience by The Tarzan Way is a great option.
Over six weeks, you'll travel across North India with a group of other like-minded volunteers, spending time in 16 cities, including Agra, Jaipur, and Rishikesh. As well as seeing some of India's most beautiful highlights, you'll get involved in immersive activities and volunteer work. These may include working with animals or children, as well as getting involved in photography or other workshops.
Travelers who have participated in this experience have enjoyed the sheer variety of sights and experiences included, traveling with others and making friends, as well as the professionalism of the staff. Read some recent reviews:
"Travelling to a new country, especially a country like India, can feel very overwhelming. I am glad that I took up a project with TTW because they made sure I had a very smooth experience here." --Anam
"I cannot state how much I loved my experience here in India. It was one of the most overwhelming experiences of my life. I traveled to so many cities and seeing so many different places. The experiences and memories that I am taking back with me are immeasurable." --Ani
4. Volunteering Solutions: Volunteer in India - Projects Starting from $250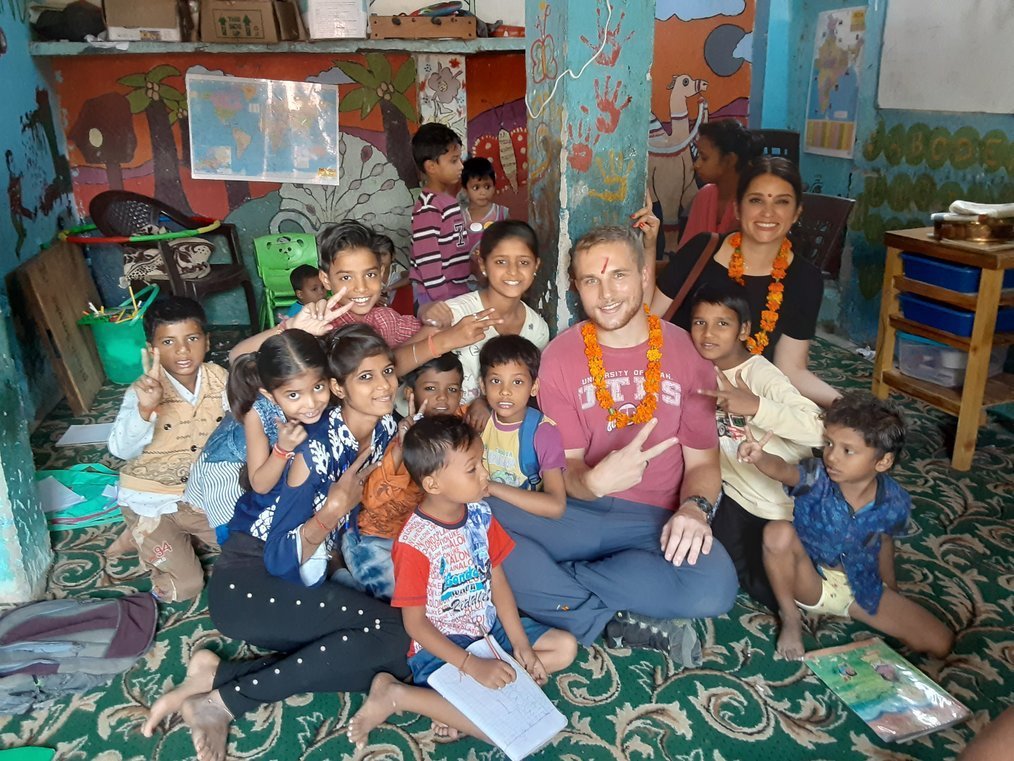 Volunteer Solutions brings together more than 10 volunteer and internship programs offering affordable programs in India, so travelers can find the best program to suit their interests and budget.
The organizations that Volunteer Solutions work with are based in Delhi and Palampur, a town in the hills of Himachal Pradesh. In Delhi, volunteers can work with street children, teach in a slum school, or intern in a healthcare center, so there are great opportunities for getting professional work experience. In Palampur, programs revolve around yoga and meditation, so provide a totally different kind of experience to those offered in Delhi.
If you're a dental student, a great thing about Volunteer Solutions is that they have specific internship programs, especially for dental students. You can get some real-world work experience and put your hard-earned dental skills and knowledge to good use.
Past volunteers with Volunteer Solutions appreciate being able to utilize their existing skills and knowledge in targeted programs, as well as the strong organizational skills of the staff. Read some of their great reviews:
"I cannot thank the team enough for making my time in India so incredible and enjoyable." --Rachel
"The VolSol team was very helpful with any of our issues or any questions we had. I felt very safe in a very busy and different culture due to all their efforts." --Bethany
"The teachers I worked with were very welcoming and open to our new ideas and the children were fantastic and always eager to learn and play games! The school itself is in a slum which is an eye-opening experience but it was great to see how happy all of the children were every day and that they genuinely enjoy school." --Colm
5. IVHQ: Impactful Volunteer Programs in India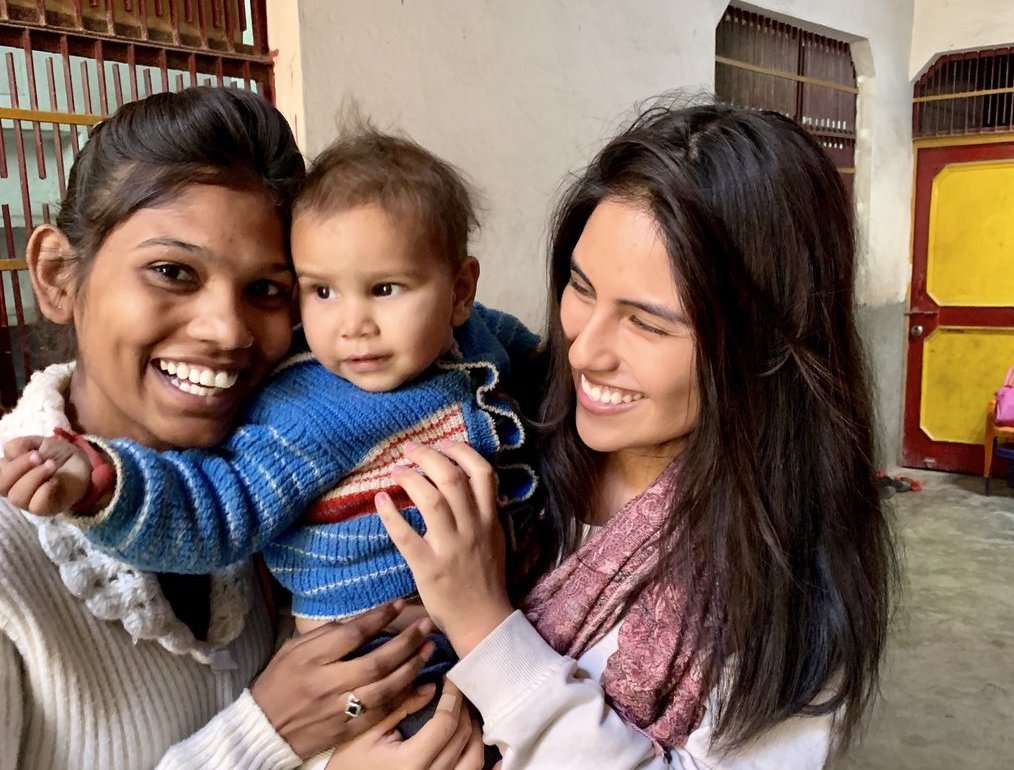 International Volunteer HQ is a leading provider of volunteer experiences around the world, and offers four different types of program in Delhi. You can choose from childcare, health work, slum teaching, and teaching.
Unlike many organizations that offer shorter programs (which may perfectly suit your plans, of course), International Volunteer HQ provides programs from one to 24 weeks. Volunteering for a more extended period is often more beneficial to you and the people you're working with, as you will have time to put your skills to good use. You'll have the time to work past any initial culture shock or teething problems and move beyond superficial engagement with the people you're working with to really make a difference.
Past volunteers have appreciated the affordable prices of these programs, as well as the ability to work closely with people to make a difference in their lives. Find out what they had to say about the programs:
"Don't think about it. Don't hesitate. Jump in headfirst and enjoy the ride. A country like India will open your eyes to the injustice of the world, but it will also open your eyes to the beauty of life." --Vignesh
"I had an amazing experience volunteering with IVHQ in the Delhi slum clinic. I was at the clinic for 2 weeks and wish that I had have planned to stay for longer. The slum clinic is a very hands-on experience." --Liam
6. Volunteering With India: Street Children Volunteer India
Travelers who love working with children should consider this program. You'll work with street children and orphans in a vulnerable situation, many of whom have escaped from forced labor or were abandoned by their parents because of poverty. Volunteers usually teach English and/or mathematics in schools.
This Volunteering With India program is based in Jaipur, the colorful capital of Rajasthan, so when you're not working there are fantastic temples, palaces, forts, bazaars, and other attractions close by.
Previous volunteers with this organization have enjoyed staying with local host families, who give them a deeper insight into Indian culture and customs, and have commented on the great communication of the staff when planning their stay. Read some reviews:
"From the beginning, we felt safe and at home with our Indian host family, and the staff were in regular contact with us and dealt with any issues we had straight away." --Gary
"Teaching the boys English was the highlight of my trip! Every day they are eager to learn and excited to play new games. The boys greeting us with smiles each morning made for a really rewarding experience." --Melissa
7. Youth International: Explore the Cultures of India, Nepal, and Thailand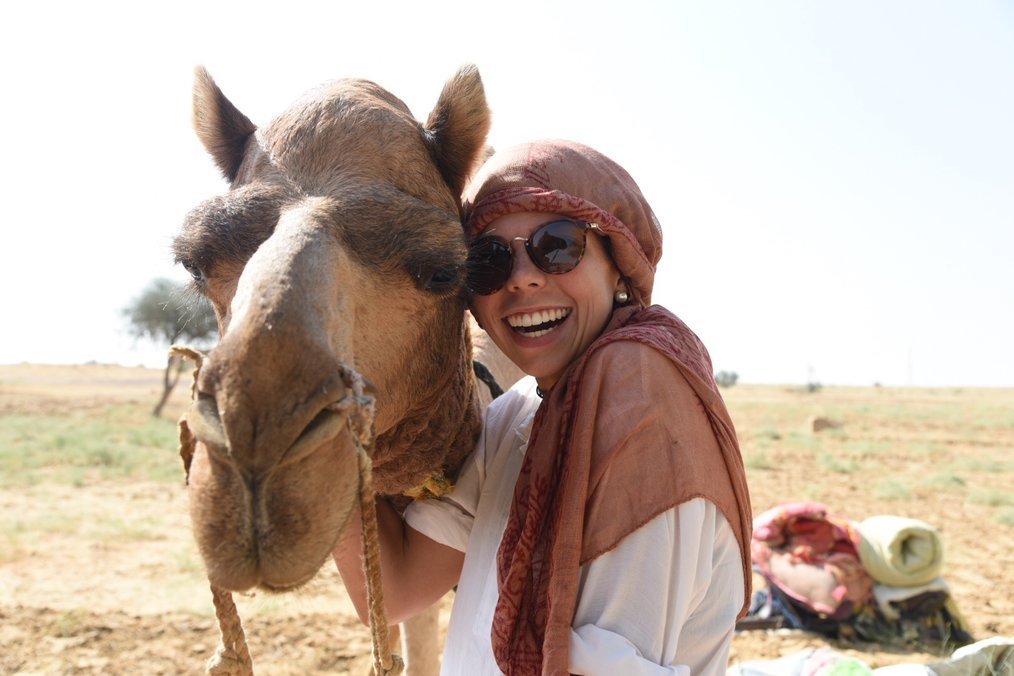 If your travel goals include the broader South and Southeast Asian region, then a 'semester abroad' program with Youth International might be just the ticket. Over 13 weeks you'll travel, volunteer, and be culturally immersed in India, Nepal, and Thailand, three fascinating and rich travel destinations in the region.
You'll travel with other like-minded people, spending about one-third of your time volunteering at worthwhile community-led service projects, and the rest of the time on outdoor and cultural adventures. These include trekking in the Himalaya and a meditation retreat led by Buddhist monks.
According to past volunteers, Youth International go to great lengths to set everything up nicely before your trip, so you can hit the ground running when you arrive. They also loved staying in homestays with local families. Be inspired by some of the reviews:
"I cannot recommend this program enough! My experience with Youth International was stellar. I had a truly life-changing, eye-opening trip, and I met some of my best friends along the way." --Mia
"Youth International is a very unique program where you get what you put in. Meaning if you fully dive into each culture and put yourself out there, the reward is even more than anything one could imagine." --Sam
8. Volunteering With India: Women Empowerment Program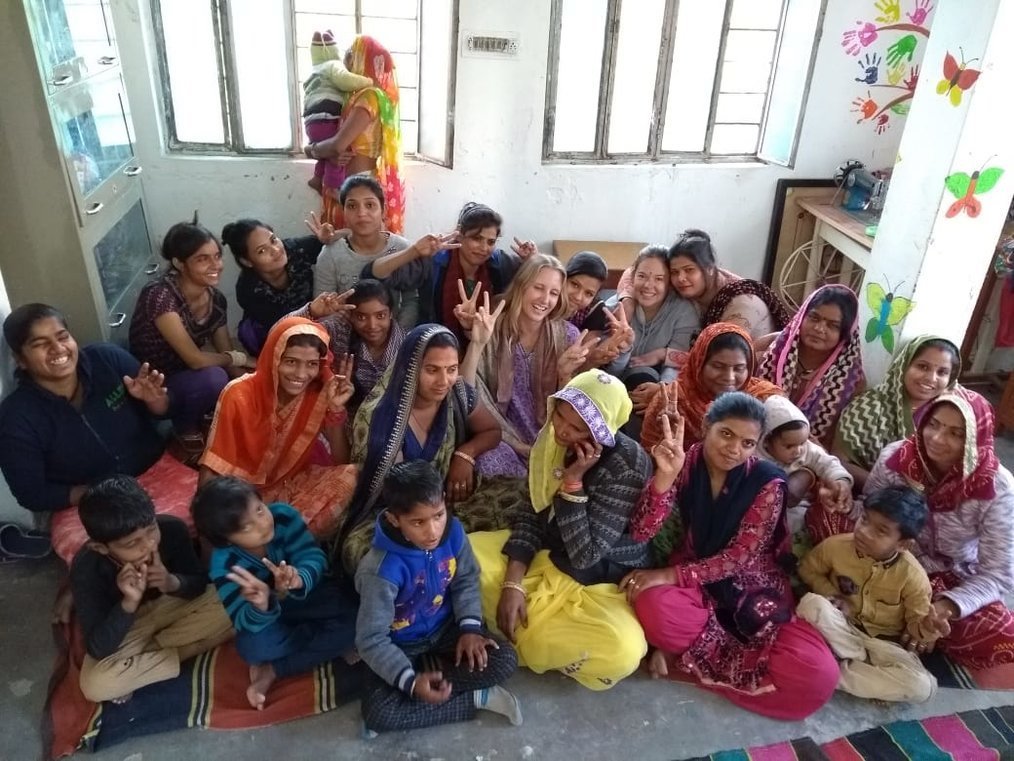 By volunteering with Indian women's groups through the Volunteering With India organization, you'll not only be helping to improve the lives of individual women but potentially for younger generations: when a woman is empowered, she passes her knowledge and experience to her children.
These programs run in rural areas around Jaipur, so volunteers will get the chance to explore the beautiful riches of the Rajasthani capital, as well as better understand life in rural India. Volunteers will be involved in teaching English to the women associated with the projects, thus increasing their communication skills and their self-esteem.
Past volunteers have enjoyed being able to see how their work with the women directly contributes to a breaking of the cycle of poverty. They also enjoyed seeing the women's confidence flourish as they learned new skills. Here's what some previous volunteers thought about their experience:
"I was looking for a program that would enable me to help out either children or women who are disadvantaged and don't have opportunities to break free from the poverty cycle. This program was amazing for helping me do that." --Steven
"It was a great way for me to gain meaningful experiences for the future, an amazing opportunity to meet new people and to see the world from a new perspective." --Cecilia
9. YouSocial Volunteer: Volunteer Programs in India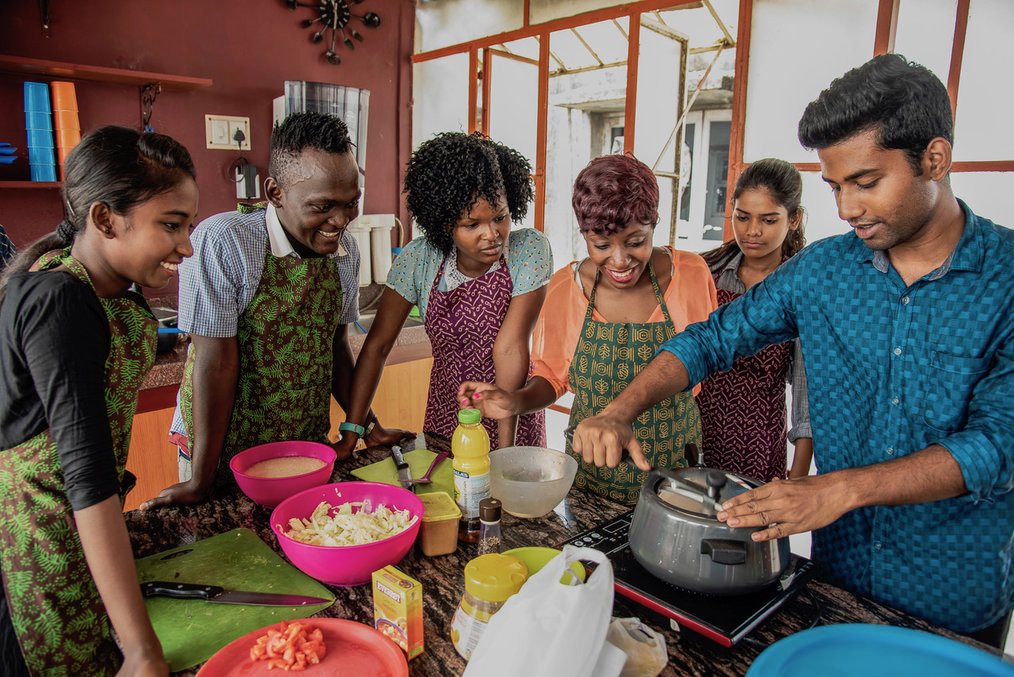 Another excellent option for travelers who want to see other countries in Asia. You can choose to participate in one program in one of the countries or combine them for a longer and more immersive experience.
In India, YouSocial volunteers work with digital media in Kolkata, so this is great work experience for students of communications, media studies, or journalism. In Nepal, you can teach the disadvantaged children of parents who are in jail. In the Philippines, you can either help create teaching resources in an education program or work on a sustainable beverage marketing project.
Previous participants of YouSocial Volunteer's programs have enjoyed stepping outside their comfort zones and being challenged in friendly and welcoming environments. Here's what others thought:
"Cooking with young people from the most disadvantaged communities in Kolkata was one of the most incredible experiences in my life." --Alejandro
"Supporting youth in Nepal with English lessons has been a life-changing experience and I will never forget the passion & hospitality of the local staff." --Monica
10. Africa & Asia Venture: Experience a Hidden India
If you want to experience calm, peaceful rural life in the foothills of the Indian Himalaya, Africa and Asia Venture provide volunteer experiences in a place where not so many travelers venture.
Hidden India trips are divided into three stages: orientation, immersion, and independent travel. During orientation, you'll get prepared for what's in store. During immersion, you'll be involved in projects in Sikkim or the mountainous areas of West Bengal, such as teaching English to ethnic Lepcha children. In the end, you can spend a month of independent travel, doing whatever you like and further exploring the local area.
Past volunteers have loved being immersed in the ethnic Lepcha culture, which gave them insight into a culture very different from their own, and that not many other travelers get to experience.
If you have your sights set on volunteering in India, you are not short of choices. There are plenty of ways to combine your own interests and skills with making a real difference in the lives of communities that you work in. All while having a great time in a beautiful country. Read what others thought:
"I had the opportunity to live a lifestyle very different from mine at home in the UK, which I relished. Living on one side of a terraced valley, I taught English to the children of the village. They, along with my host family, and other members of the village were incredibly kind and welcoming." --Rupert
"I made some of my best friends and had experiences I could never have had anywhere else. Being immersed in a community and living with a family is a very special way [to] experience another culture. I loved the teaching and also getting involved in all elements of village life." --Zoe
Whatever your skills, experience, and travel goals, one of these great programs for volunteering in India is likely to suit your needs. For a truly rewarding experience, go into a volunteer program in India with a humble and open mind, be willing to get outside your comfort zone and to work hard, and be prepared to learn as much as you contribute. Have fun!
How did we pick these programs?
In choosing the best programs to be included in this article, we took into account two main factors: the review scores of each program and the number of reviews that program had received.
For all programs on Go Overseas, we ask reviewers to rate six key variables that reflect the core components of any experience. These vary depending on the type of program, but include items such as Housing, Support, Fun, Value, Safety, and an Overall score. We average these scores in order to find a numerical representation of the typical experience, and we use this number to compare all of the many programs in a certain category.
From there, our goal is to choose those programs which are truly the best: they have more and better reviews than the average for similar programs and are verified by enough reviews for us to feel confident giving our stamp of approval. Lastly, we base these decisions on our own industry knowledge. We want to make sure we're recommending programs that are vetted both by you, the users, and us, the experts, so that we feel confident the programs included are the best of the best!
The programs listed below are not ranked in any particular order; instead, they reflect a breadth of excellent program options.