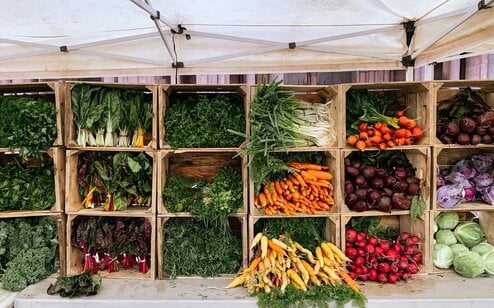 Volunteer Abroad
The Best Volunteer Abroad Programs For Older Adults in 2023
Volunteering abroad is for everyone regardless of age. Learn about the fantastic volunteer opportunities available to older adults overseas.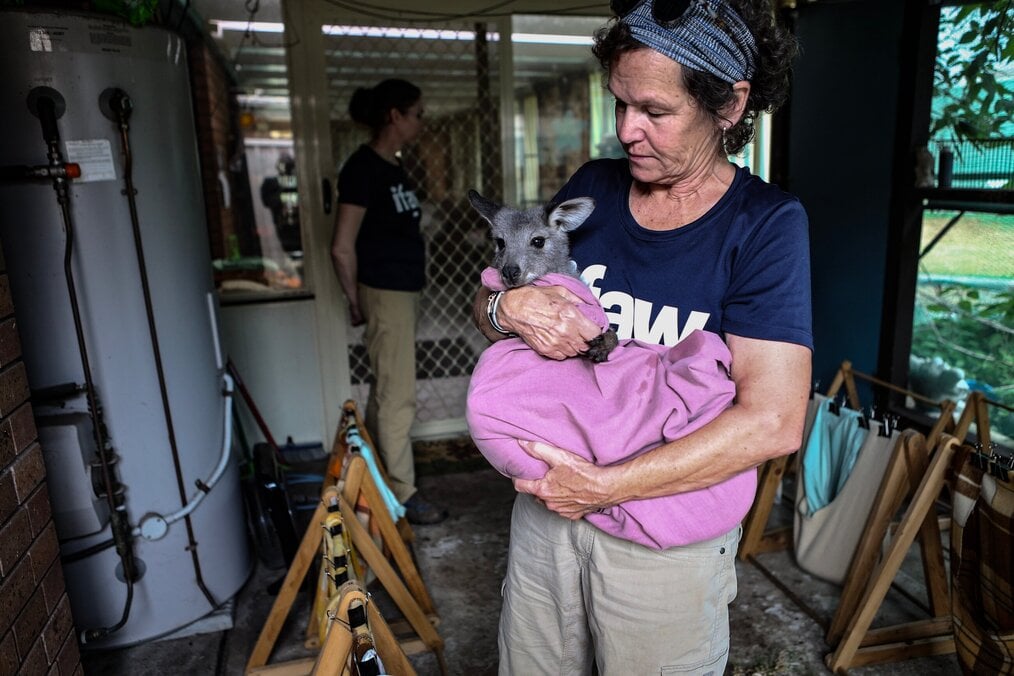 Thought volunteering abroad was just a thing for the 20-somethings out there? Think again! Older adult travelers are increasingly leaving home to volunteer abroad and making impacts in ways younger volunteers can't. Accordingly, program providers are also modifying the way they run their programs and harnessing the experiences of older volunteers who want to put their professional experiences to good use with a volunteering abroad project.
Why older adult volunteers are unique
As an older volunteer, you have some considerations that don't apply to the cliche just-graduated-from-college volunteer stereotype. For you, it may be more important to have good infrastructure, privacy, and a program that understands the needs of older travelers. You may need flexible departure dates. You are probably willing to spend a little more to be comfortable and want a little extra independence. Or maybe you need a program that can place you and your family, spouse, or friends together on a project.
Older travelers are increasingly leaving home to volunteer abroad, and making impacts in ways younger volunteers can't.
You may also bring more skills, experience, and maturity to the table than someone fresh out of college; something that any responsible volunteer abroad program should want to make the most of. But we know the web (and GoOverseas) is crawling with great volunteer abroad opportunities, so how do you find one that matches up with all of these?
We've done the work for you, and gathered a list of the five best volunteer opportunities for seniors from program providers who not only meet the unique needs of older travelers but also want you as a volunteer!
Great for unique skills matching: GVI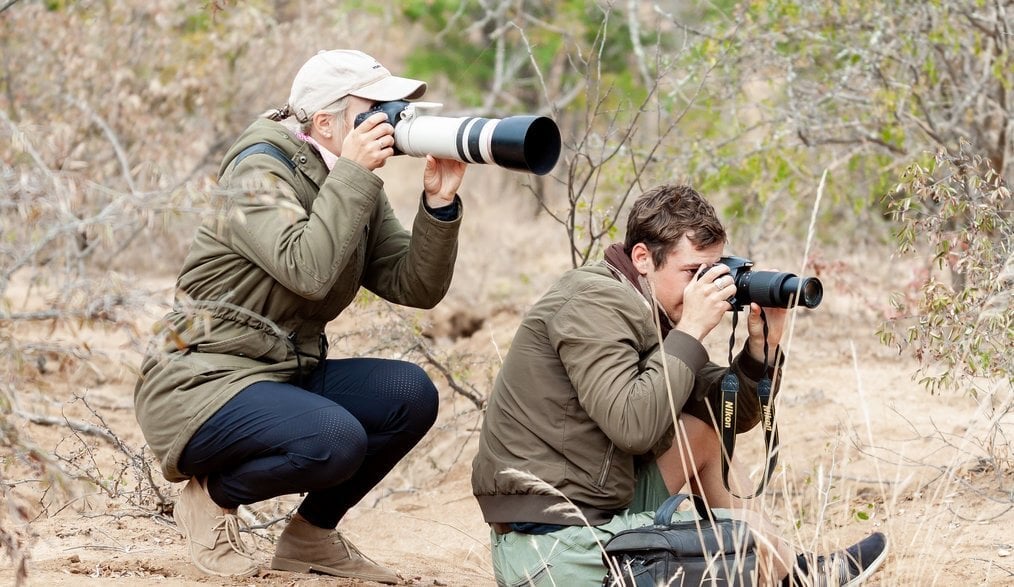 Program length: 1-12 weeks
Price point: $$$
What's included: accommodation, meals, 24/7 support, in-country transportation, airport pickup, project materials
✅ Pros:
There are plenty of excursions and weekend trips available to places like Durban, Zululand, and the Hoedspruit reptile center.
GVI offers comprehensive support, both before you leave and during your project.
❌ Cons:
The program is a bit pricey (but it is tax deductible for US volunteers).
During the months between October and March, temperatures can reach over 100F.
GVI not only supports but wants older volunteers. "For a lot of the projects GVI runs, we need volunteers with special skills," states their website, which means they recognize older volunteers make a bigger impact on their host communities by applying their professional knowledge and skill sets to their assignments. Signing up for a program provider who understands this not only means you'll feel like you're making a real contribution, but it's a key trait of a responsible volunteer abroad program.
Volunteers in South Africa can choose from a range of conservation projects at a nature and wildlife reserve an hour outside of Kruger National Park in Limpopo province. You can expect to help researchers further their conservation efforts with animals like cheetahs, lions, elephants, rhinos, and leopards. A variety of excursions allow you to take in the beauty of South Africa in your free time.
GVI can also offer private accommodations with better amenities (such as hot water and a fan) that aren't listed on their website for a small surcharge. As they put it, it's never too late to volunteer or take a gap year!
"When asked how I enjoyed my trip I have found that the more exclamation words I use (Fantastic! Life changing! Amazing! Awesome!), the enthusiasm I feel of my experience is best communicated. I enjoyed the raw beauty of South Africa – pristine beaches next to mountains with clouds below the peaks next to colorful wine country. The weekend adventures (including my safari!) were memorable and my picture portfolio proves this."
Program Details
Program:
GVI: Volunteer in South Africa
Starting Price:
$2,000.00 USD
Students, Solo Travelers, Adventure travelers
Good for
Great for structured programs: Projects Abroad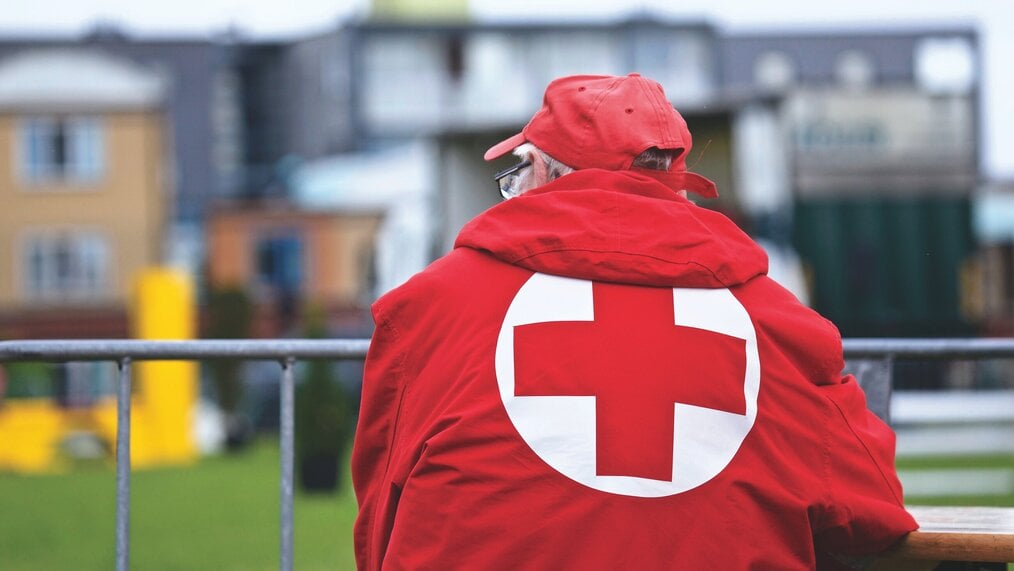 Program length: 2 weeks
Price point: $$$
What's included: hotel accommodation, three meals a day, 24/7 support, airport pickup and drop-off, training and workshops, in-country transportation, weekend excursions
✅ Pros:
No teaching experience is required to work with the children at the project site.
Project Abroad's special programs for people 50+ mean you'll be volunteering with a group around your age.
❌ Cons:
The itinerary is very structured so if you want more flexibility, consider doing the general program.
If you want a longer experience, this 50+ program is set to a maximum of 2 weeks.
Projects Abroad has a variety of program types, including one for skilled professional retirees in their Professional Volunteering Abroad and Career Breaks. With these projects, volunteers can choose their dates and length of the program, while Projects Abroad "matches each volunteer to a placement where [their] existing knowledge will have the greatest impact." The flexibility of Projects Abroad and its dedication to harnessing the expertise of its volunteers makes it yet another excellent volunteer abroad program for older travelers.
Projects Abroad runs several "Grown-up Specials" for volunteers aged 50+. One such program runs in Nepal and focuses on working with children in Kathmandu. You'll be surrounded by other older adults and retirees who want a structured program that provides 3 meals a day at a comfortable hotel in the city.
Duties at the school include teaching, playing with the children, and doing much-needed maintenance projects. All transportation to and from the program site is included. Someone will even be there to greet you at the airport when you arrive!
"I really enjoyed the trip, the people were fantastic and helpful and I felt as through I experienced a lot. The school children were brilliant and we received all the help that we needed during the trip."
Program Details
Program:
Projects Abroad Volunteer Programs in Nepal
Starting Price:
$1,770.00 USD
Students, Under 18, Solo Travelers
Good for
Great for family volunteering: IVHQ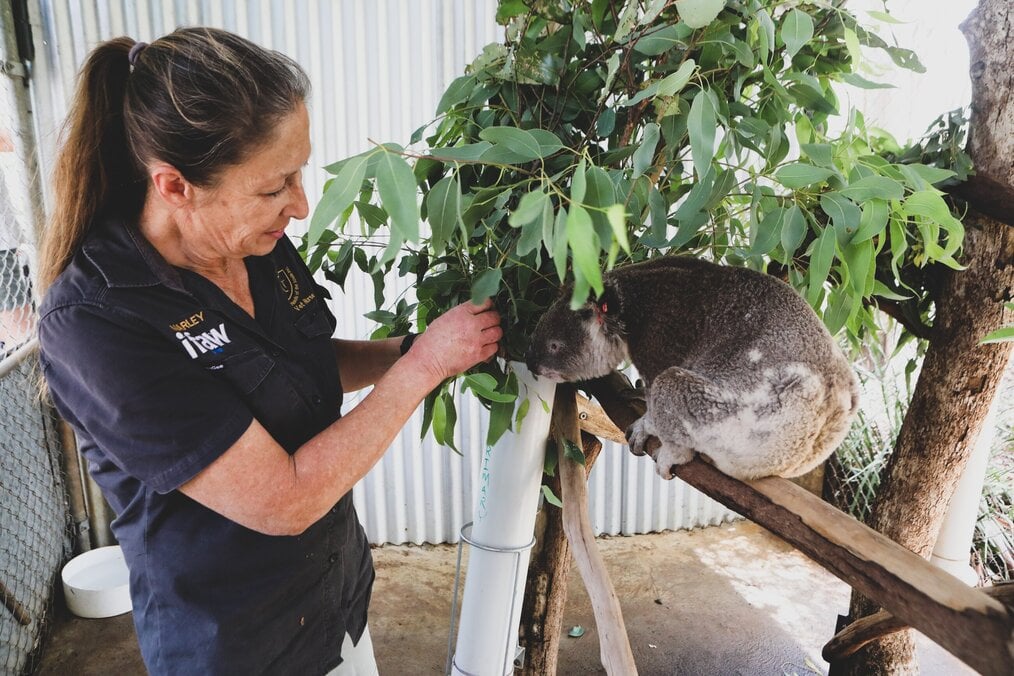 Program length: 1-24 weeks
Price point: $
What's included: accommodation at volunteer house, all meals, airport pickup, orientation, 24/7 support
✅ Pros:
Volunteering lasts between 3-5 hours a day, giving you time to check out the local areas or spend time with fellow volunteers.
IVHQ has 12 different programs to choose from in either Delhi or Kerala.
❌ Cons:
Private rooms are available but you must pay an additional weekly fee.
Past participants wished there was more guidance, such as in the form of a brochure, on things to do and how to get around.
International Volunteer HQ (IVHQ) has made it on our list of great volunteer programs for older adults for their flexibility, dedication to keeping volunteers safe, variety of programs, and experience in organizing volunteer projects for just about any type of volunteer you can think of. If you're looking for a volunteer vacation for seniors, IVHQ's programs balance community projects with local travel and sightseeing.
IVHQ's India offerings range from medical and healthcare to teaching and women's empowerment programs. Whether you're a retired medical professional or teacher or just interested in helping out in these areas, the volunteering projects are tailored to your individual experience and skills.
IVHQ is especially flexible for families who want to volunteer together. For Hilma L., IVHQ was the best program she found to allow for her and her 17-year-old grandson to volunteer and make a difference together. When searching for volunteer programs, she "had visited many volunteer sites on the web and compared cost, safety testimonials, and credentials; IVHQ was 'top of the class'".
"As a retired family practitioner I felt quite at home and found patient's overall very glad to meet me and they made me feel quite welcome. The doctors are quite knowing and willing to discuss just about anything."
Program Details
Program:
India Volunteer Programs from $18/day | Most Affordable & Trusted
Provider:
International Volunteer HQ - IVHQ
Starting Price:
$275.00 USD
Solo Travelers, Adventure travelers, Students
Good for
Great for inclusive volunteering: Habitat for Humanity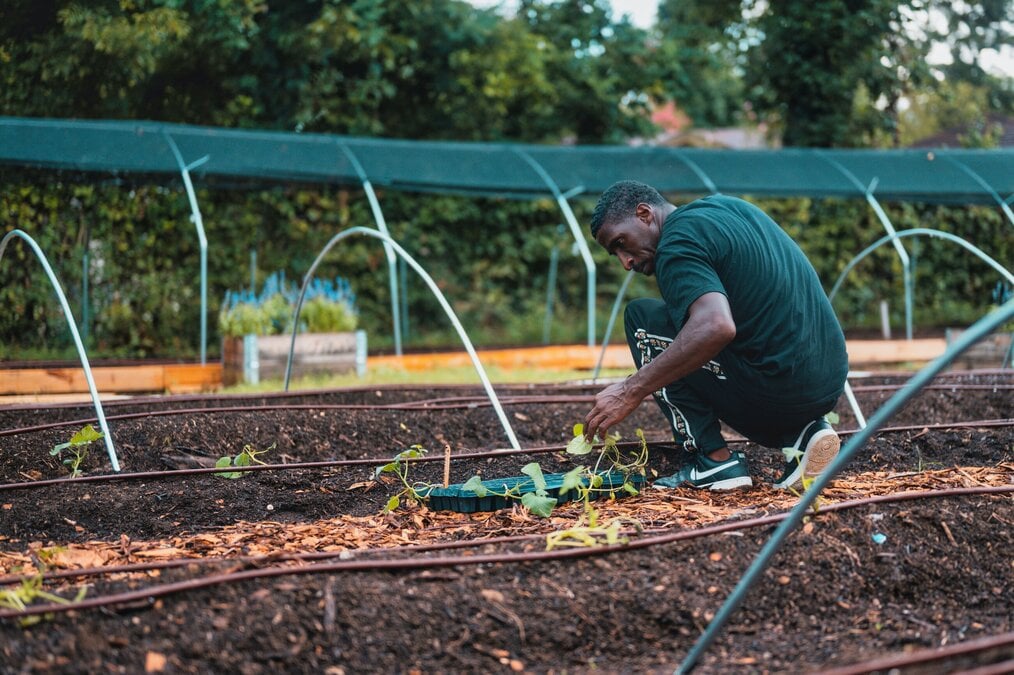 Program length: 10-15 days
Price point: $$
What's included: housing, all meals, in-country transportation, illness and accident insurance, activities
✅ Pros:
Even though building projects sound strenuous, there are jobs for every ability and mobility level.
You will work alongside local community members which is a great opportunity for cultural exchange.
❌ Cons:
This is a short-term project, although the impact is big!
You may experience some language barriers if you are not a Spanish speaker.
Habitat for Humanity has programs across the US, but did you know they operate overseas, too? Not only do they support projects abroad through their Global Village program, but they also support inclusivity for volunteers as well.
Habitat believes that volunteers with physical disabilities or health conditions shouldn't be excluded from participation. Project sites have jobs that range from rigorous digging and raising walls to lower-impact work like gardening and painting.
Those with dietary restrictions are also readily accommodated. According to their FAQs, "Prior to the build, each volunteer will fill out a detailed questionnaire on their dietary requirements, and all meals will be adjusted accordingly."
Their projects in El Salvador empower local residents by building safe and solid housing. They also work with women to provide opportunities for access to housing and building projects.
Please note: Global Village programming is currently paused due to COVID. If you're interested in participating in the future, you can register your interest to receive update emails on their website.
"I thoroughly enjoyed this trip from beginning to end. I was very impressed with the organization of the project. Our Habitat – El Salvador contact was excellent."
Program Details
Program:
Global Village Volunteer in El Salvador
Provider:
Habitat For Humanity
Starting Price:
$1,660.00 USD
Great for short-term programs: Global Volunteers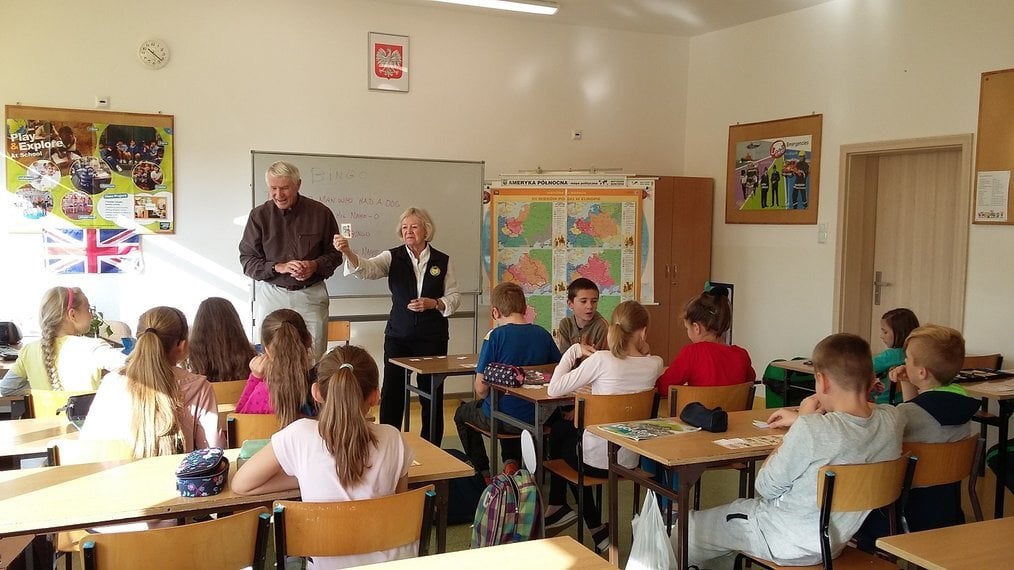 Program length: 1-3 weeks
Price point: $$$
What's included: accommodation at a historic manor house, 3 meals a day, teaching materials, in-country transportation
✅ Pros:
No experience is necessary to teach English to children at the program site school.
Past participants found the program to be highly organized with a clear schedule.
❌ Cons:
Rooms are shared between two volunteers -- single occupancy rooms are available but at an extra fee.
Programs during the school year require a higher level of mobility (walking 1 mile and climbing 5 flights of stairs) than the summer program.
Global Volunteers is an organization that welcomes people from all walks of life, especially older adults! Their volunteer projects span the globe and offer a range of activities for varying abilities. They clearly state the level of mobility required for each project so you can gauge whether it's right for you.
Their English teaching program in Poland is popular among retirees and features freshly prepared Polish meals in a historic and beautifully restored manor house in Siedlce, a town outside of Warsaw. Past volunteers overwhelmingly commented on how much fun they had teaching the children, even those with no teaching background. Materials are provided along with guidance so you never have to feel you're doing it alone.
With Global Volunteers, older adults are truly appreciated and have forged lifelong friendships with the coordinators, students, and fellow volunteers. They also have programs in countries like Greece, Peru, Tanzania, Vietnam, and more.
"Volunteering in PoIand was extraordinary. I wanted to have a meaningful life after retirement. To me, life without giving is meaningless. Volunteering in Poland provided an opportunity to truly learn about the culture of the Polish people."
Program Details
Program:
Non-Profit Volunteering in Poland Teaching Conversational English – Tax-Deductible Starting $2,549
Provider:
Global Volunteers
Starting Price:
$2,549.00 USD
Solo Travelers, Retirees, Students
Good for
It's never too late to volunteer abroad
It's never too late to volunteer abroad, teach English, or take a grown-up gap year. Some might even argue it's more beneficial to the communities you will work with to have an senior volunteer who can bring professional expertise and a mature attitude to their development projects.
As an older adult volunteer, you'll need to know your needs and look for programs that can match them. If a program has no mention of special accommodations they make for older volunteers, send them an e-mail -- they may be able to help you. With a little elbow grease and internet research, you're certain to find the right program for you!
Read more: 5 Benefits of Volunteering Abroad as an Older Adult