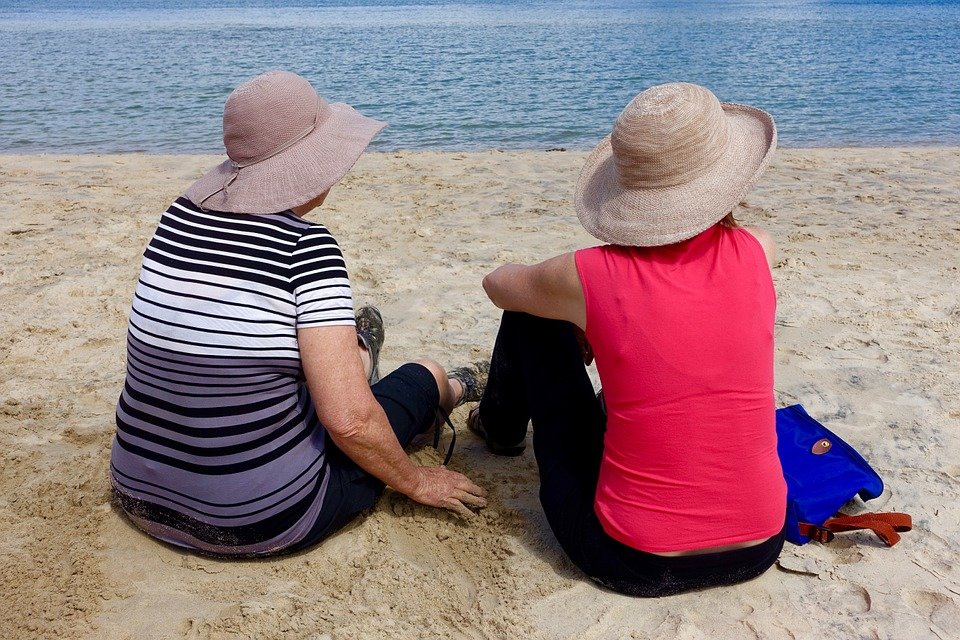 Thought volunteering abroad was just a thing for the 20-somethings out there? Think again! Older travelers are increasingly leaving home to volunteer abroad, and making impacts in ways younger volunteers can't. Accordingly, program providers are also modifying the way they run their programs and harness the experiences of older volunteers who want to put their professional experiences to good use with a volunteering abroad project.
Why Older Volunteers are Unique
As an older volunteer, you have some considerations that don't apply to the cliche just-graduated-from-college volunteer stereotype. For you, it may be more important to have good infrastructure, privacy, and a program that understands the needs of older travelers. You may need flexible departure dates. You are probably willing to spend a little more to be comfortable, and want a little extra independence to roam (although, you should be careful about volunteer programs that are more concerned with the comfort of their volunteers than the projects they are carrying out -- it's not responsible). Or maybe you need a program that can place you and your family, spouse, or friends together on a project.
Older travelers are increasingly leaving home to volunteer abroad, and making impacts in ways younger volunteers can't.
You also bring more skills, experience, and *ahem* maturity to the table than someone fresh out of college; something that any responsible volunteer abroad program should want to make the most of. But we know the web (and GoOverseas) is crawling with great volunteer abroad opportunities, so how do you find one that matches up with all of these? We've done the work for you, and gathered a list of six great program providers who not only meet the unique needs of older travelers, but want you as a volunteer!
1. Cross Cultural Solutions (CCS)
With Cross-Cultural Solutions, volunteers have the opportunity to work in one of 11 countries in the field of their choice. According to CCS, their staff are used to making accommodations for dietary restrictions, health and safety concerns, and any other special requests that older volunteers may have. They have tons of experience working with older volunteers. They also give volunteers the option to volunteer with a friend, as a family, or solo, and make use of any previous professional experiences volunteers bring to the table.
CCS is big enough and experienced enough to have developed their programs, learned the ins and outs of international volunteering, and build a large and supportive alumni network. According to one of their mid-professional volunteers, Perry Brissette, "CCS offered the best fit for my needs in terms of what I was looking for from an overseas volunteer experience. CCS brought together the most resources, both in terms of my personal goals and my professional background, to fulfill everything I was looking for under own integrated overseas experience."
Program Details
Program:
Cross Cultural Solutions - Alumni Network
Provider:
Cross-Cultural Solutions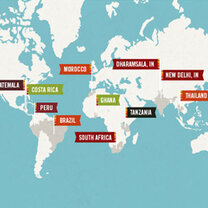 2. Global Vision International (GVI)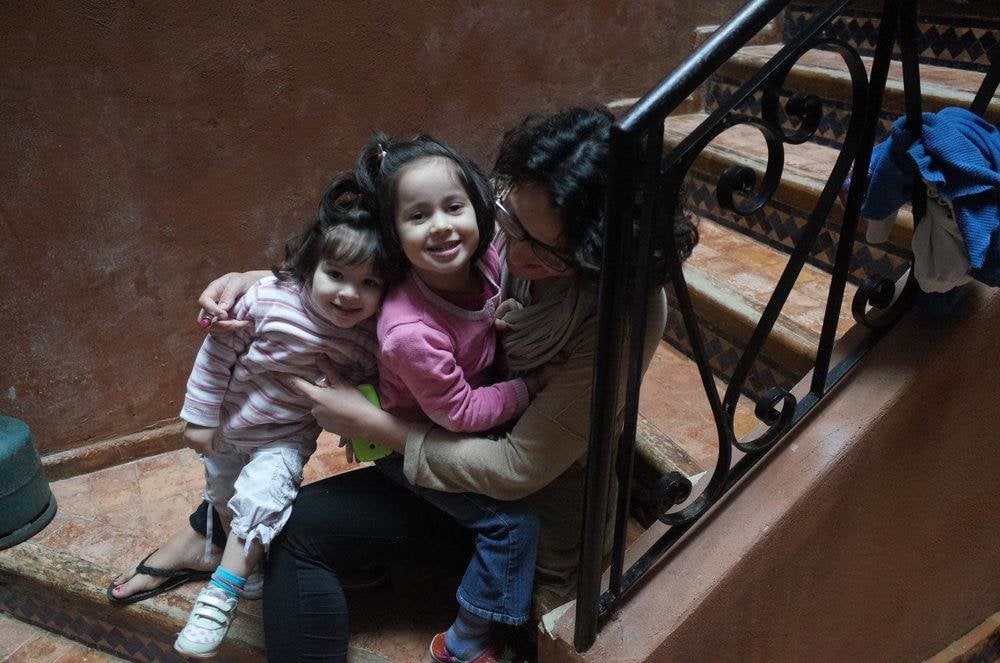 GVI not only supports but wants older volunteers. "For a lot of the projects GVI runs, we need volunteers with special skills," states their website, which means they recognize older volunteers make a bigger impact on their host communities by applying their professional knowledge and skill sets to their assignments. Signing up for a program provider who understands this not only means you'll feel like you're making a real contribution, but it's a key trait of a responsible volunteer abroad program. Everyone wins, right?
For Bob Oddo, volunteering as an English Teacher with GVI in Laos meant he not only helped his Laotian students improve their English, but came back from the experience with additional skills and stories for his students back in the U.S. As a teaching professional, he not only applied and adapted an existing set of skills to his volunteer position, but acted as a cultural ambassador for Laos after returning home.
GVI can also offer private accommodations with better amenities (such as hot water and a fan) that aren't listed on their website for a small surcharge. As they put it, it's never too late to volunteer or take a gap year!
3. Global Volunteers
This not for profit organization, Global Volunteers, estimates that about half of all their volunteers are older adults -- and for good reason. Volunteers are assigned short-term programs (1-3 weeks) assisting with long-term projects that partner with local organizations to achieve their goal of sustainable development. They have the option of traveling with their family or in a group, can choose to stay in a hotel or hostel for greater independence while volunteering, and staff is trained to take care of volunteer's health and safety throughout their stay. As a nice little bonus, their programs are tax deductible.
For Eileen Redden, a retired, education professional, Global Volunteers caught her attention because "[they] did not insist that I go for training first" but honored her previous experience in the field.
See all Global Volunteers programs, reviews, and interviews.
4. Peace Corps
Peace Corps has a reputation for being a recent-college-kid type thing to do, but in reality, far more Peace Corps volunteers are mid-career professionals or retirees than the stereotype would have you believe. If you can commit to two years abroad, the Peace Corps provides a fantastic opportunity for older travelers to volunteer abroad. Generally, older volunteers in the Peace Corps get nicer digs and a project that makes use of their past work experiences and expertise. Married couples are placed together. Still not sold? Peace Corps will give you some of the best health care of your life, and fully take care of you in case of any emergency or evacuation.
If you can commit to two years abroad, the Peace Corps provides a fantastic opportunity for older travelers to volunteer abroad.
Peace Corps Response, a branch of Peace Corps, also recently opened up some of its projects to non-RPCVs -- meaning, you can apply even if you didn't do the Peace Corps in the past. These projects are shorter (6 months to a year) and are specifically looking for qualified individuals with professional experience in various fields such as health, education, IT, engineering, agriculture, and business.
5. Lead Adventures
"Lead adventures offers our adult volunteers, those who are 35 years old and older, the opportunity to participate in any of the multiple programs we offer with the added comfort that adults seek." Meaning, volunteers can choose to stay in a hotel instead of a hostel, upgrade transportation options, and opt to have more independent travel while participating in one of their socially and environmentally responsible volunteer programs in Ecuador and the Galapagos.
Though they offer affordable, locally focused programs and great consideration for their grown-up volunteers, they only work in Ecuador and the Galapagos -- something to keep in mind if you were hoping to brush up on your French skills or explore Southeast Asia.
6. Projects Abroad
Projects abroad has a variety of program types, including one for skilled professionals in their Projects Abroad PRO program. With these projects, volunteers can choose their dates and length of program, while Projects Abroad PRO "matches each volunteer to a placement where [their] existing knowledge will have the greatest impact."The flexibility of Projects Abroad PRO and their dedication to harness the expertise of their volunteers makes it yet another excellent volunteer abroad program for older travelers.
Even for those not enrolled in their Projects Abroad PRO program, Projects Abroad has a vast variety of programs and options for volunteers who want to go abroad as part of a career break while developing professionally.
7. IVHQ
And last, but not least, IVHQ (International Volunteer HQ) has made it on our list for great volunteer programs for grown-ups for their flexibility, dedication to keeping volunteers safe, variety of programs, and experience in organizing volunteer projects for just about any type of volunteer you can think of. Whether you're on a career break, traveling with your family or another group, or using your vacation time to volunteer abroad, IVHQ can point you towards a project.
For Hilma Lyn, IVHQ was the best program she found to allow for her and her 17 year old grandson to volunteer and make a difference together. When searching for volunteer programs, she "had visited many volunteer sites on the web and compared cost, safety testimonials and credentials; IVHQ was 'top of the class'".
IVHQ actively seeks out partner organizations that will have a legitimate need for volunteers.
Another reason we like them for older volunteers? IVHQ "actively seeks out partner organizations that will have a legitimate need for volunteers" and wants their volunteers not just to have a good time, but make a difference during their time abroad.
More Suggested Programs For Older Volunteers
It's Never Too Late to Volunteer Abroad
It's never too late to volunteer abroad, teach English, or take a grown-up gap year. Some might even argue it's more beneficial to the communities you will work with to have an older volunteer who can bring professional expertise and a mature attitude to their development projects.
Of course, as an older volunteer, you may not be as willing to slug around East Africa in a cramped bush taxi or you may need a program that allows you to bring your spouse, a friend, or even the whole family! So know your needs and look for the programs that can match them. If a program has no mention of special accommodations they make for older volunteers, send them an e-mail. With a little elbow grease and internet research, you're certain to find the right program for you.
Are you an older traveler who has volunteered abroad? We'd love to hear your recommendations in the comments below!