Gap Year
Insider Tips for a New Zealand Working Holiday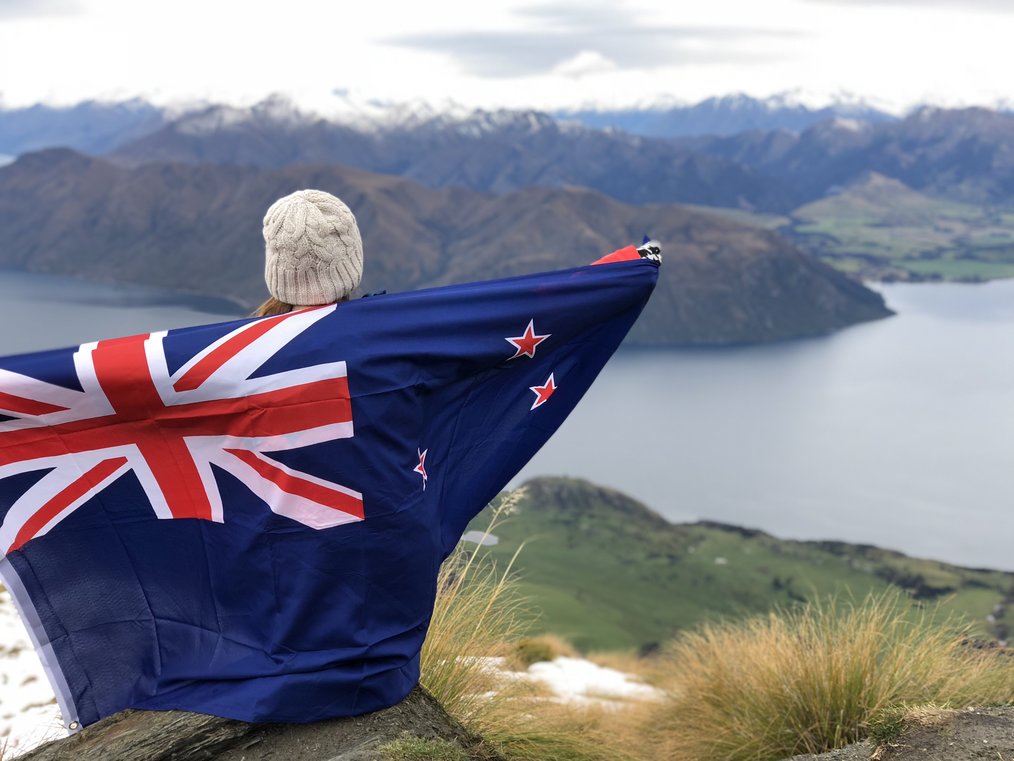 When anybody starts to think about where they should go to have an adventure, New Zealand is one of the first places to pop into mind. The soaring mountains, the giant plains, the volcanoes, and blue water full of whales. Even the cities feel like small towns. Australia might get most of the attention, but New Zealand is the perfect place for outdoor-loving adventurers to take a working holiday gap year.
The soaring mountains, the giant plains, the volcanoes, and blue water full of whales.
But where do you start? How do you get a working holiday visa in New Zealand? How should you get around? Set up a bank account? Call people? After having figured out all these essential questions myself, I'm here to help out with an insider's guide to working holidays in New Zealand.
How Do You Get the New Zealand Working Holiday Visa?
Even if you choose to get the visa to New Zealand last minute, you'll still have plenty of time to get approved. Getting the visa is as simple as applying on the New Zealand Immigration website and paying the fee, which varies based on your nationality.
Steps to applying for a New Zealand Working Holiday Visa:
Go to the New Zealand Immigration website, select "apply now" and choose "working holiday scheme.
Create an account. Once you're logged in, you'll actually want to select "working holiday visa" from the left sidebar of online services -- not the working holiday visa selection on the main view. It's kinda confusing, but this is where you'll want to go.
Fill out all four sections of the application: personal, health, character (which is like a background check), and working holiday specific (which varies on nationality, but for Americans at least just acts as a check that you have sufficient funds to support yourself and return home afterwards).
Pay the fee and hit submit!
After submitting the application, you should know if you've been accepted, or when you should expect to hear an update on your application status, within 14 days. You can check the progress of your application by logging in to your account.
Traveled to a low risk TB country? You may need to submit a chest x-ray.
Here's a tricky thing, though. New Zealand is crazy strict with their biosecurity. So if you've been to a country with tuberculosis in it for more than three months in the past five years -- and that means anywhere in Southeast Asia -- then you're gonna need to submit a chest x-ray along with your application.
This is a little annoying because most people don't know about it until last minute, but it's pretty easy, though. The website has a list of approved physicians that can do the scan for you in your country. Ship that thing express (get the tracking number) to this address:
Online applications
Immigration New Zealand
Northern Documentation Branch
Level 3
EPICOR House
20 Amersham Way
Auckland 2241
New Zealand
Even with that, you should expect the entire process to take about two weeks. When you get the email confirmation, print out the visa form and keep it with you -- you'll need it to get into the country.
Where Should You Base Yourself?
Sure, you could live in a smaller town, but if you want to base yourself or get started in one of New Zealand's major cities, you need to choose between Auckland, Christchurch, or Queenstown. There are pros and cons to each one:
Auckland
| Pros | Cons |
| --- | --- |
| New Zealand's largest city, it gives you the most options for gathering what you'll need, chances to meet people, and integrate. | It's a few hours drive before you reach anything you're going to want to go all touristy on. |
| The homogenous nature of first world cities means that you'll have an easy time adjusting. | The homogenous nature of cities means you're not getting the full flavor of the country, especially if you find yourself stuck there in one way or another. |
| As the country's primary airport, it's the easiest and cheapest one to fly into (usually). | It's well on the beaten path. |
Queenstown
| Pros | Cons |
| --- | --- |
| More of a small town than a city, Queenstown perfectly captures the charm of New Zealand. | Queenstown is a major tourist hotspot, so it's a little crowded. |
| As a major tourist hotspot, it's still busy enough to get situated easily. | The South Island is much prettier than the North Island, so starting there could make your gap year finish somewhat anticlimactically. |
| There aren't a lot of towns further south, making it a good place to start a south-north road trip. | Being smaller than the other two, it has fewer job opportunities. |
Christchurch
| Pros | Cons |
| --- | --- |
| Centrally located in New Zealand makes it easy to get around. | Being centrally located is inconvenient for a straight line road trip up or down the country. |
| The second largest city in New Zealand, so almost as good as Auckland in terms of getting situated. | It's a relatively large city, but it's still recovering from the major earthquake a few years ago and isn't completely up to speed yet. |
While it's a relatively minor decision (once you're there, you're there), it can have long lasting ramifications for your New Zealand gap year as a whole. And while the choice you make will largely be determined by pricing and scheduling, the best option is often *drumroll* Auckland.
There are a few reasons for this beyond just the difference in cities. The South Island of New Zealand is largely considered to be more naturally beautiful than the North -- its mountain ranges and sprawling fjords are just jaw-dropping when compared to the rolling farmland that dominates the North Island.
gap year playlist. All build. Add to that the convenience of city-life, and Auckland is the best portal to Aotearoa.
Where Should You Bank on your New Zealand Working Holiday?
If you're planning on working in New Zealand, then you'll need to open a bank account. There are lots of options but your best options are ASB and ANZ, both of which offer free savings accounts as long as you opt out of paper bills and in-bank transactions -- and why would you use those anyway?
You'll need to make an appointment to open the account, so pop into a bank first chance you get to set the meeting. Make sure you bring your visa form, your passport, and your proof of address. The latter is basically just a sheet of paper saying where you get your mail -- if you're living at a hostel, you can ask them to give you a piece of paper signifying your mail will go there (just request paperless statements later), which will satisfy the requirement.
How Do You Call People?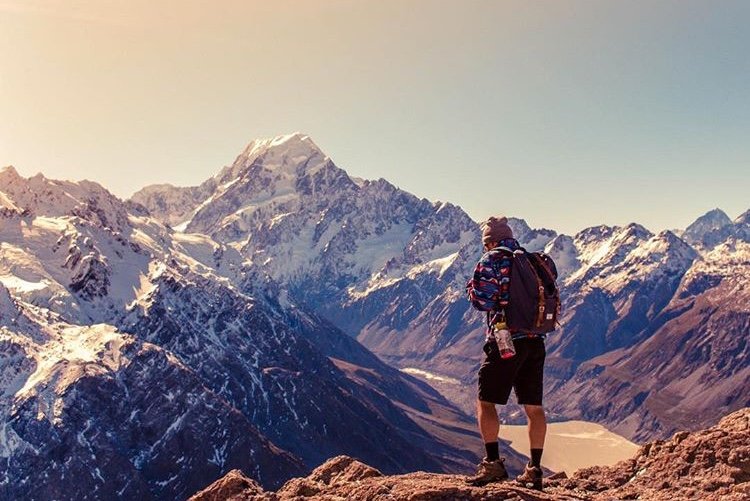 Next, you'll need a phone. There are a few major companies, and they all offer prepay deals, and ultimately there's not much difference between them.
You're really looking at spending anywhere between $19 and $39 a month depending on how much data you think you'll want. Overestimate a bit -- WiFi is harder to come by than you might assume and hardly ever free, so you may as well just use your phone for the important stuff. I use the $29 1GB option. After that, it's all just the same ol' unlimited text and a few hundred minutes of talk time. But who uses their phone to talk anymore? Gross.
A lot of people are going to recommend getting 2Degrees, and most hostels will actually give you a sim card for your phone for free. However, I'd actually recommend going with Vodafone.
It's a slightly larger network which makes a huge difference when driving between those tiny towns (2Degrees actually piggybacks off most of Vodafone's towers), and their shops are much more common -- so if you ever need to top up and you can't find internet, you're never too far from that human digital connection.
How Should You Get Around?
When you first arrive in Auckland, and you start hanging out with that group of British lads on tour in the hostel, you'll hear about little besides New Zealand's hop-on-hop-off bus schemes, like the Kiwi Experience or Stray. Essentially, for a few hundred dollars, you can get shuttled around various tourist hotspots alongside a few dozen others your age and party-propensity. These things are perhaps the most popular way to see the country, and you'll be seeing these names everywhere. Maybe you'll want to take part.
It's tempting. You'll meet loads of people and have a great time doing it. But if you're here for a gap year, it's not a good idea, because they're simply not conducive to a full year's travel. They're more for short term, three-to-five week excursions, in which you spend a few days in each location before moving on. It's not the most budget friendly or flexible.
So what are you gonna do? Answer: buy a car. Better yet, buy a camper van. It truly is the way to see the country.
How Do You Buy a Car in New Zealand?
The initial investment is definitely higher than any bus option, yes, but over the long run, you'll be saving packets and packets on your cash. Because so many people go this option, you'll find the market (especially in a major city like Auckland) to be extremely friendly to those seeking out cars. The best time to buy is in April, at the tail end of the summer when the fairweather travelers are getting ready to leave the country and want to offload their trusty chariots for whatever they can find.
A decent car can run you anywhere from $800 to $3,500, while a campervan can be anywhere between $4,000 and $7,000 (TradeMe is a good resource, as are buy/sell boards in hostels).
Then there are the miscellaneous bits and bobs you'll need to buy. But compare it to the buses, which are nearly $2000 for the ticket, plus hostel fees. Roughly $150 a week in rent for hostels for the year would cost you $7800, which already puts you over the same cost of a car.
There are a few more fees involved when buying a car. You'll need both a Warrant of Fitness (WOF) and a vehicle license (Rego), which can be a few hundred apiece, though if you're smart about it you'll buy a car that has these already. They expire every 6-12 months, so if you find a car with WOF/Rego that runs through your entire stay, you're set.
New Zealand is also one of the few countries that doesn't make car insurance mandatory, but you should pick some up anyway. It's pretty cheap anyway -- BBH and Backpacker Car World are two good options that let you insure for 3-12 months at a time. Also, if you're purchasing a campervan that runs on diesel, keep in mind that New Zealand imposes a fee for every 1000 kilometers driven.
Note: there are obviously other ways to get around. Intercity buses and planes are both fairly cheap here, and there is a massive hitchhiking culture that makes doing such very safe. But if you're here for a full year, these shouldn't be your primary means of travel.
Where Should You Travel to While in New Zealand?
By now, you should be in New Zealand. You've got a car, a phone, a bank account, and a rip-roaring appetite for adventure that can't be sated. But there's so much to do in this country that it can be overwhelming. Let me help. Here's a list of some things to consider exploring, in no particular order.
Bay of Islands – on the very tip of the North Island, this place has great scenery and features massive sand dunes you can go sandboarding down.
Coromandel Peninsula – around three hours from Auckland, this place has large swaths of beaches, and volcanic activity in the area means that you can actually dig your own saunas on the beach, heated by stones under the sand.
Waitomo – Maori for "Place where the water enters the earth," this area on the North Island is crisscrossed by nearly a thousand separate caves that can get up to four kilometers long.
Tongariro – You've seen this place in the Lord of the Rings, standing in for Mount Doom. It's some of the most beautiful scenery in the country, and great for multi-day hikes.
Abel Tasman – This national park is teaming with wildlife, and has some of the best sea kayaking in the world. The wildlife is so plentiful (or so stupid) that 200 pilot whales recently stranded themselves on the beach there.
Franz Josef Glacier – One of the only glaciers that descends straight into a rainforest. It's also one of the fastest moving glaciers in the world and is currently in rapid retreat, so you may not be able to see this much longer.
Haast Pass – This way through the Southern Alps cuts straight through the rainforest and is lousy with waterfalls and glacier pools to swim in.
Milford Sound – The granddaddy of all natural formations in New Zealand. It needs to be seen to be believed.
Just about everything amazing to do in New Zealand involves getting out into nature. They're so proud of it that a huge portion of the country, if not already allocated to National Parks, are still reserved for scientific study or wildlife conservation. The Department of Conservation (DOC) maintains backcountry huts for camping all over the country (thousands of them, in fact), and lists walks and hikes all over their website. They also feature 9 Great Walks, which are extremely popular and gorgeous multi-day excursions. Needless to say, you'll want to get out of the city.
Where Can You Work?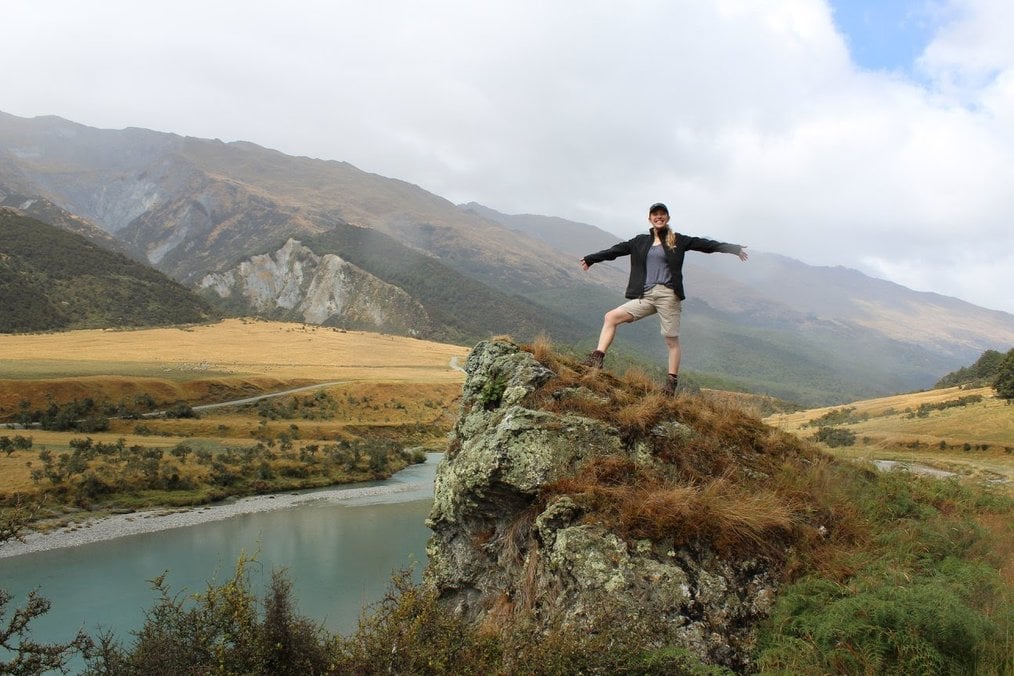 So yeah, you're all well and good to get out into nature. But what about work? Obviously, you could head into the city and work at a restaurant and call center. But if you've already got your camper van, you'll find it hard to find places to sleep without double downing on an apartment.
Instead, head to the smaller towns that dot the country. They're far cheaper -- which isn't saying much in such an expensive country -- and give you a more holistic look at life in New Zealand. Sticking to Auckland will turn you into a JAFA, which I'm sure Urban Dictionary will be more than happy to define for you. You don't want to be a JAFA.
One other option to consider is WWOOFing. It stands for Worldwide Opportunities on Organic Farms, and it involves a few hours of work a day (no more than five) in exchange for free room and board. This work can involve building, cleaning, planting, working on a vineyard, and taking care of animals. There are more sheep than people in New Zealand, and if you miss out on the chance to take care of a few for a bit, you're missing out on the Kiwi experience. The website can be found here, where you'll connect with farmers looking for workers.
Most small towns, especially the heavily trafficked ones like Queenstown and Franz Josef Glacier, are always looking for people to work. It's as simple as walking around and handing out a resume. However, keep in mind that the competition is hot -- you're going to need to arrive a few weeks early if you really want to get the job you want over all the other backpackers vying for it.
Unfortunately, this is the only real way to find a job. While websites like Seek, TradeMe (and the recently shuttered Gumtree) exist with job opportunities, there is so much competition that most places will consider applicants through websites only as a gesture, before offering the job to somebody with feet on the ground.
For a more rigorous job with training requirements (such as tour guide or snowboard instructor), these companies may actually conduct Skype interviews, but will still require a presence before the job is offered.
Want more ideas? Read our list of the kind of working holiday jobs you'll find in Australia and New Zealand.
Now What?
Now is where I leave you. If you've read this far into the guide without getting bored and rewatching Game Of Thrones for the fifth time (which, come on, that sounds like the lifestyle that made you want to travel in the first place), then you're more than prepared. You've got your car, your bank account, your phone, your job, and your itinerary all mapped out. The only thing left to do is hop that plane and get on with your working holiday in New Zealand.