Study Abroad
11 Things to Know Before Studying Abroad in Florence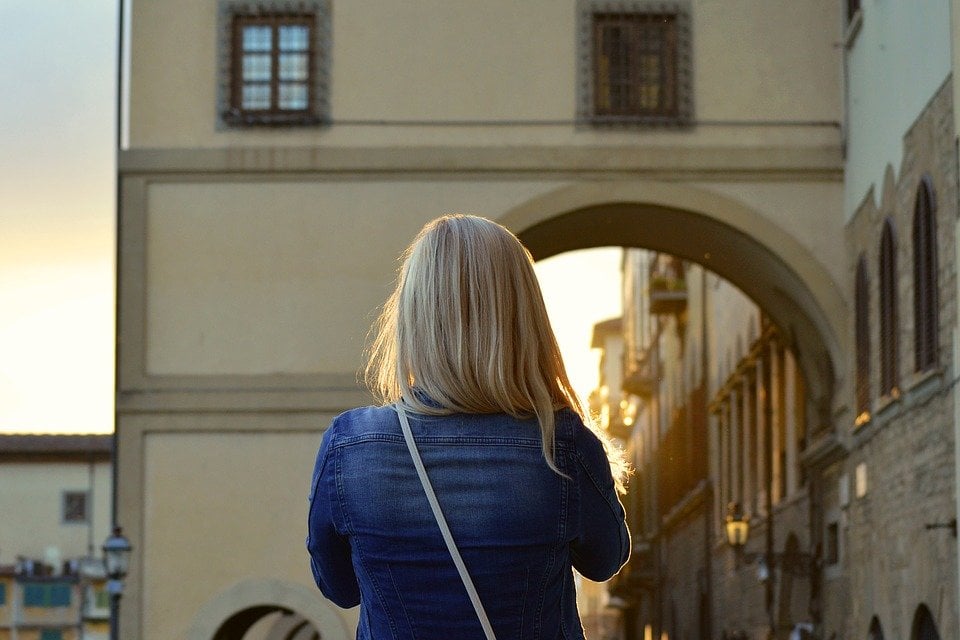 When I had my study abroad experience in Italy in 2011, I had no idea what to expect or know about studying in Florence. I had only been outside the US once for a two-week backpacking trip to Costa Rica when I was 18, but otherwise, I was new to foreign cultures and customs.
Even though I was doing my study abroad through a program with other American students, it would be the first time I'd be traveling by myself to get there and I wouldn't know anyone once I arrived. I was nervous, unsure of what I would find, but also excited to spend the summer studying abroad in Italy and immersing myself in La Bella Vita.
I ended up having the summer of my life, falling in love with all things Italian (including many, many gelato), and sparking my wanderlust addiction that is still just as strong six years later.
With that said, there are a few things that I wish I would've known before I touched down in Florence, and which probably would've made the process of immersion that much easier.
Here are a few things that you should know before studying abroad in Florence, Italy.
Dining out is an art -- savor it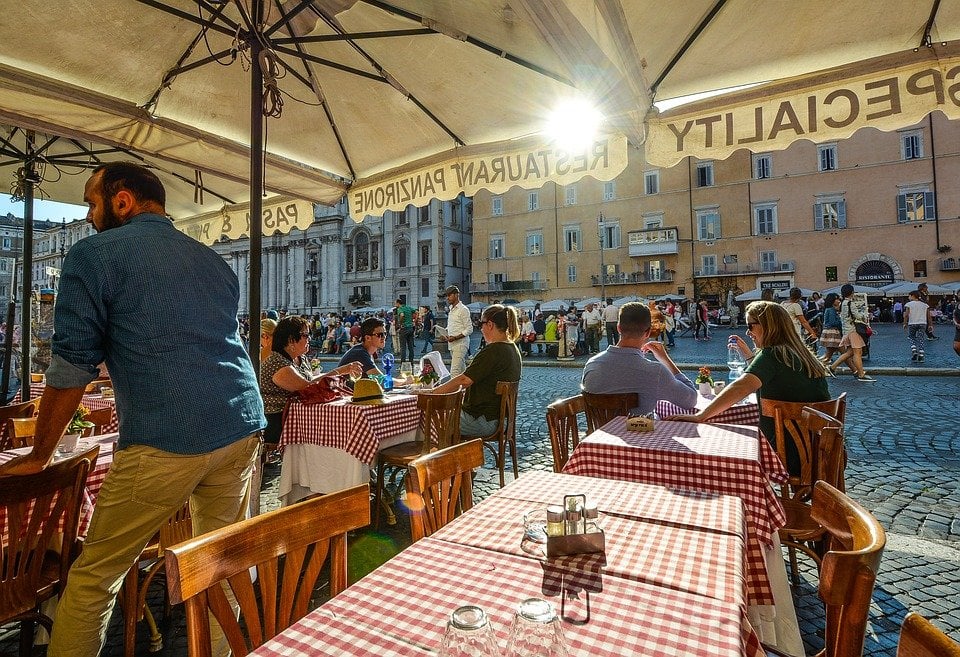 Unlike in America, where it's normal to grab a sandwich or burrito and eat on the go, eating in Italy is almost an art. At minimum, there is usually an appetizer, main, and dessert or apertivo/digestivo when you eat out.
If you don't want to stand out as a tourist, take your time when you're eating a meal. Order some wine, appreciate the food and good conversation.
This all goes back to the concept of La Bella Vita and how the Italians are pros at enjoying life and the simple things. You will regularly see people eating outside or in restaurants for hours on end, it's not unusual for a meal, especially dinner, to go on for 2-3 hours.
Tuscany enjoys a much slower pace of life
Even though Florence is a decently sized city with a population of about 380,000 that swells with tourists in the summer, the pace is much slower than what you'd find in Rome or further south.
Don't get me wrong, there is still a lot of activity around Florence, busy streets, a decent nightlife, and Vespas buzzing past you continuously. But, compared to most of the rest of the country, Florence is more low-key.
I actually really liked this aspect of the city, because I felt like I was better able to appreciate Italian culture while still having a city experience and amenities. It was the perfect amount of energy, where it wasn't overwhelming or overstimulating, but there was still always something to do around town.
Experience as much art & architecture as possible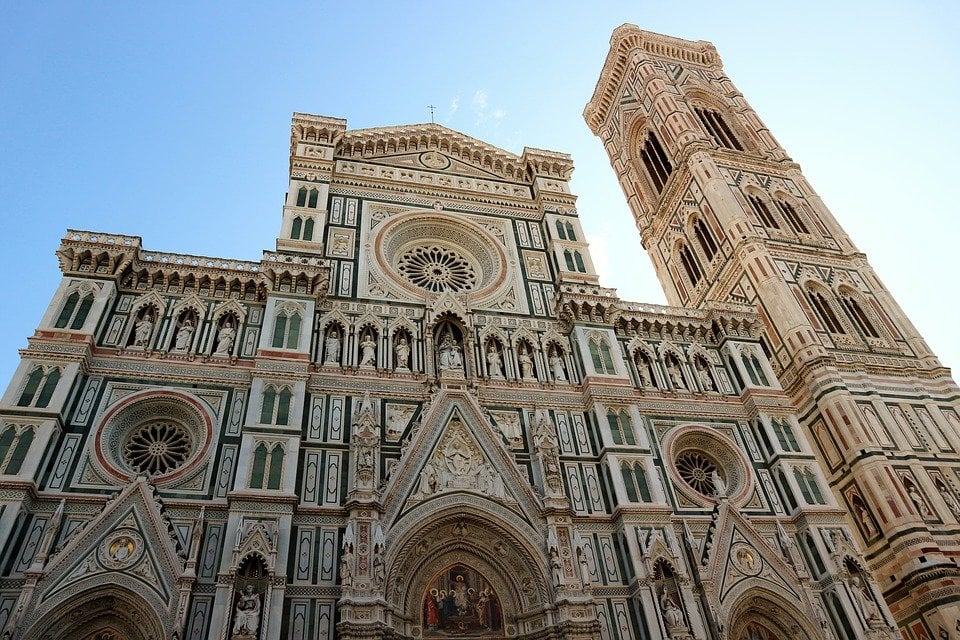 This goes without saying but Florence is one of the best places to discover some of the most famous pieces of art and architecture in Italy. The city is called the 'cradle of the Renaissance' for a reason, and you can see this in many corners of the city and it's most popular museums.
The city has such a rich art history because the Medici Family, who were huge patrons of the arts and highly influential during the Renaissance, were based in Florence.
Florence and its surrounding areas were also the birthplaces of famous artists including Donatello, Brunelleschi, Leonardo da Vinci, Botticelli, Michelangelo, along with many others. It's a city that is based on artistic genius.
Even if you're not someone who is overly into art, it would be a shame to go to Florence and not spend some quality time learning about this part of Italian history.
A few of the most famous pieces of art and architecture that are must-sees in the city include Cattedrale di Santa Maria del Fiore (more commonly known as the Duomo), the Florentine Pieta (Museum del Opera del Duomo), the Pitti Palace, the Bargello, Ponte Vecchio, and (of course) the David (the Accademia).
Florence can be a very touristy city
Although Florence is still very much an Italian city, it's a very touristy one as well. This means that for most of the year, especially during the summer, you will be pushing your way through tour groups and crowded streets.
Many locals also flee the city during the summer months because it is so full of tourists and the temperatures soar.
The city can also become very "Americanized" during the summer because there are so many American tourists, and the clubs, markets, and restaurants often cater to them during their short-term, big-expense vacations.
Therefore, if you're looking for a more traditional experience, I'd recommend studying abroad in Florence during the low season in the fall and winter. Just make sure to bring warm clothes because the temperatures can drop as low as the 30s in the winter!
English is widely spoken, but try to learn Italian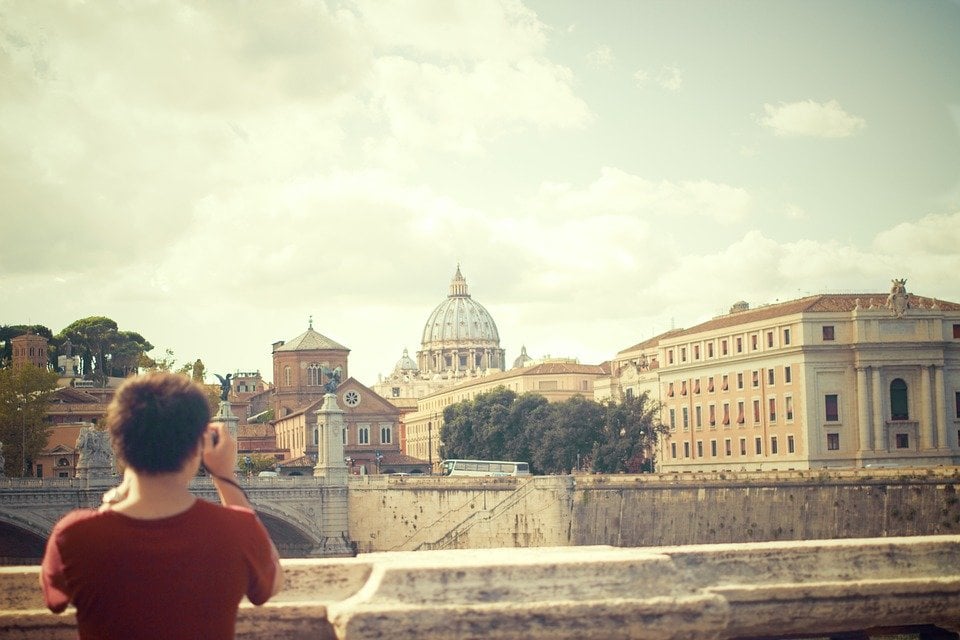 Because Florence is such a cosmopolitan and touristy city, English is widely spoken. I found this to be the case through most of Italy actually, unless you go to the very southern part of the country.
That's not to say that you shouldn't learn some Italian before you arrive and during your stay though. It goes a long way, even if you're only able to say simple sentences or hello, goodbye, and thank you.
Italians really appreciate when you try to learn the local language, not to mention it's a beautiful language to listen to and speak.
If you're starting from scratch or your Italian is not very advanced, I'd recommend picking up the book Fluent in 3 Months by Benny Lewis. The book explains how you can become at least conversationally fluent in a short amount of time if you have the right learning environment.
It's worth it to learn the local language because it's just another level of immersion that you can take advantage of when you're living in Florence.
Don't always expect things to run by American standards
Studying abroad in Florence will take some adjusting. For example, if you plug too many things in at once, the power might go out. Water pressure is not always the best. Kitchen appliances can be very small, and kitchens themselves are more the size of kitchenettes (especially if you're living in downtown Florence).
I remember the first time I tried to use the washer in my tiny apartment, shared with three other American students, and failed miserably. The instructions were all in Italian and it wasn't a straight forward design.
I ended up just washing my clothes by hand and hanging them up to dry for the duration of my time in Florence. Also, don't expect there to be dryers - that's a luxury that is nowhere near as common in Europe as it is in America.
Expect these things going in and don't get frustrated when you come across them. There have been so many times that I've come across Americans abroad, who expect everything to be like it is back home. Part of the joy of studying abroad and traveling is stepping outside your comfort zone in many ways; embrace the differences!
Expect small, interactive class sizes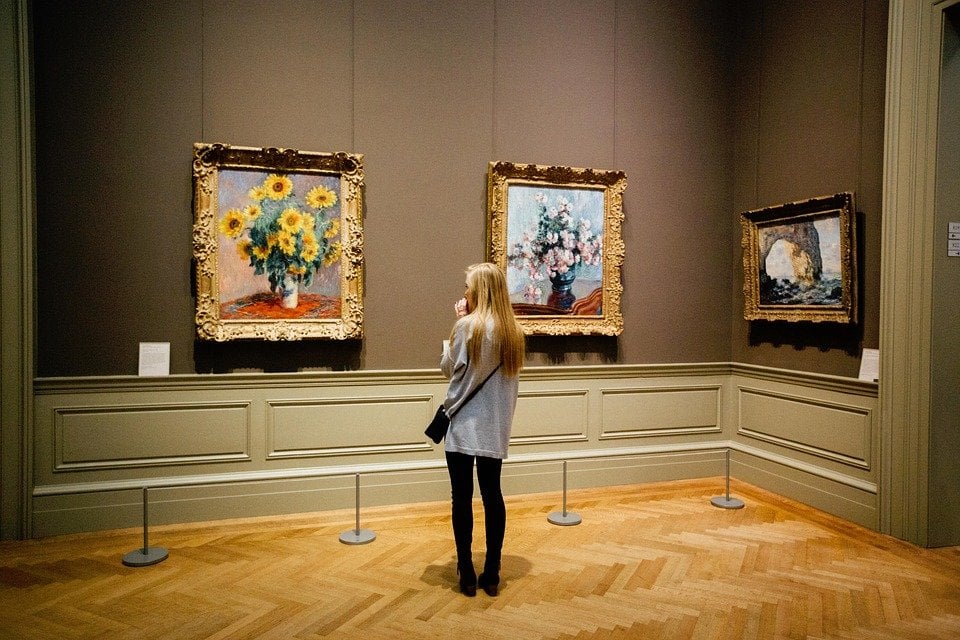 I went to a large school of over 20,000 students back in the US, and I was surprised to find how different the classes were run once I arrived to Italy.
Instead of big lecture halls, classes are small (usually around 12 students), and much more interactive. Classes are run as a discussion more than someone lecturing at you.
Be prepared to become close to your classmates and teachers, and to speak up more in class than you would if you attend a large university back home.
Don't just spend time with the people in Your program
This was one mistake that I made when I was studying abroad in Italy that I wish I would've done differently.
Besides flirting with Italian guys when I went out at night, I exclusively hung out with people from my program (aka other Americans) while studying abroad in Florence. I cringe when I look back at that time now, and how much I missed out on by not interacting with more locals.
Yes, spend time with people in your program and form long-lasting relationships with them, they know better than anyone what you're going through, after all. But, also carve out some time with locals.
That could be stopping people on the street, asking locals that you meet in bars or restaurants to hang out, using websites like Meetup or Couchsurfing, or dating apps like Tinder and Bumble.
You can walk everywhere, but be prepared to get lost
One aspect I appreciated most about living in Florence was how walkable the city is. It would take no more than 45 minutes to an hour to walk across the city, and it was a leisurely 30-minute stroll to get to my class every day.
The streets of Florence are really where you get an idea of Italian culture, there is so much life, beauty, and art everywhere you look. It's a great way to take in the city.Just be prepared to get lost... multiple times! The streets of Florence can be confusing at the best of times and downright frustrating at their worst -- especially when you're running late to class!
Give yourself enough time to get lost and really appreciate the Florentine city streets as much as you can.
Be vigilant and safe when going out
Expect catcalls and inappropriate gestures from men on the street, and aggressive behavior at bars and clubs, especially those geared toward Americans.
It was my least favorite aspect of studying abroad in Italy. I'm not going to put it off as it just being the culture, because I think it's behavior that shouldn't be encouraged, but you should know what you're getting yourself into by studying abroad in a city like Florence.
My advice is similar to other situations around the world: be aware of your surroundings, don't drink too much, and don't pay any attention to the men who catcall you on the streets.
Finding a secret bakery is a rite of passage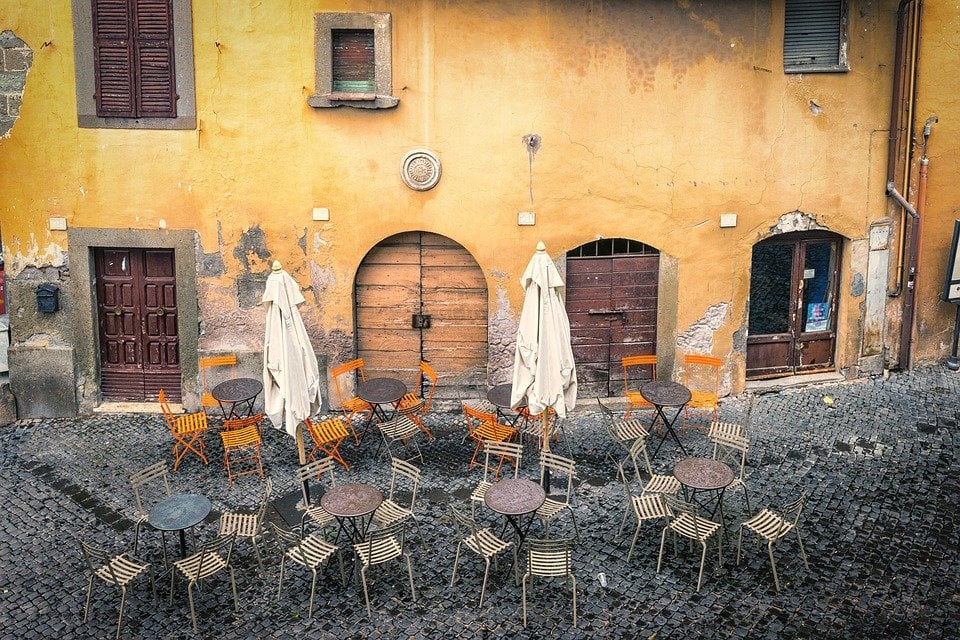 One last thing to know about studying in Florence is that it's a rite of passage to find a secret bakery. They don't open until 12am, sometimes 1am, and they're always in nondescript buildings.
You can Google where some of the most famous ones are, or you can simply wander the streets with your friends at night and follow the smell of fresh baked goods.
This is where you will find the most delicious fresh nutella croissants for a euro. You can thank me later.
Read Next: How to Study Abroad in Florence on a Budget