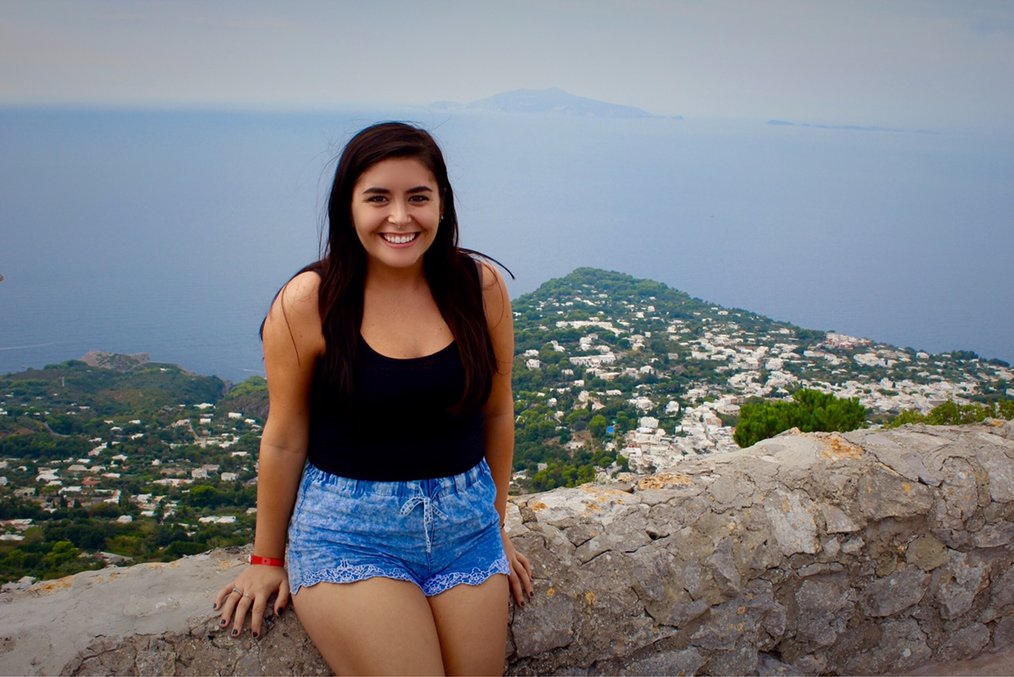 Mark Twain once described Florence during sunset as a "city of dreams," and indeed there is a surreal quality to the stunning red-roofed Tuscan capital. The birthplace of the Italian Renaissance, Florence's incredible history is all-encompassing, revealing itself through every narrow street, opulent building and cavernous church.
But this "city of dreams" can easily turn into a "city of stress" for study abroad students who want to be budget-conscious. The cost of studying abroad in Florence can be expensive, even with the dollar currently slightly stronger than the Euro. But a semester in this città bellissima can be both memorable and financially manageable by following a few guidelines.
Based on my experience, a semester in Florence is best spent immersing yourself in the art and history on display in the city's dizzying number of museums and public monuments. During my time there, these piazzas, parks, and palaces created stunning backdrops to many unforgettable adventures and also demonstrated that loads of money isn't necessary to have a lot of fun. Here's how to study abroad in Florence -- on a budget.
Getting Around Florence
Travel like a local by hopping aboard Florence's expansive and widely used public transit system. Bus and tram tickets good for 90 minutes cost only $1.50, and monthly passes good for unlimited rides are just slightly more than $40. (Discounted monthly passes are available to students younger than 21 with a valid student ID card; perfect if you're under 21 while studying abroad!) Purchase tickets in advance of your ride -- they're more expensive when purchased directly from the driver -- and plan your routes via ATAF, the main website for transit in Florence.
Florentine busses run largely on the honor system, meaning riders are responsible for validating their own tickets once aboard. While it might be tempting to try and save money by not validating, transit officials are known for issuing expensive fines to illegal riders. Don't make this pricey mistake!
Sightseeing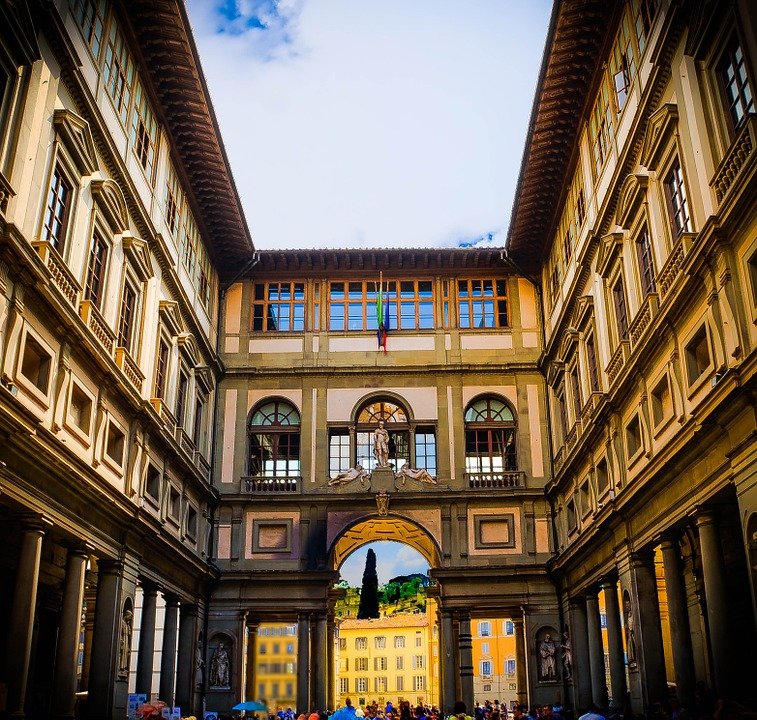 The best way to experience and understand Florence is through its bounty of world-class museums. Housed in former churches, palaces, and municipal buildings, these public institutions highlight the city's rich artistic, religious, political and architectural histories. Gli Uffizi – Italian for "the offices" -- is the biggest and best known, housing thousands of works by masters including Botticelli and da Vinci. The Uffizi offers free admission on the first Sunday of every month. This date cannot be booked online, so arrive early if you want to attend on that day.
The Duomo, Museo del Bargello, Palazzo Vecchio, Palazzo Pitti and The Accademia -- where you'll find Michelangelo's David -- are all musts. But if you want to experience these museums first hand, will it blow your budget?
While none of these museums offer student discounts, the admission fee for each is inexpensive, running between $10 and $14. Booking online costs slightly more (roughly $5) but it's worth it ensure your entrance time and avoid the lines that form at the most popular museums. Florence's historic core -- a jaw-dropping maze of towering marble edifices -- is a designated UNESCO world heritage site that you can wander through for free. It's a budget-friendly Florence activity you'll never get bored of.
Eating & Drinking in Florence
Florence is a foodie paradise, with pastas, pizzas, steaks, gelatos and fine wines served throughout the city. But blowing money on expensive meals is not conducive to studying abroad in Florence on a budget. Thankfully, it's simple to eat well without overspending.
Small artisan shops sell fresh, locally procured bread, meats, vegetables and olive oil, with which you can make real-deal Italian sandwiches for just a few dollars. The local grocery chain, Esselunga, also has everything you'll need to put together an inexpensive meal on the go. Pack a picnic and make any one of the city's picturesque locations your dining room. Eating at the sprawling Boboli Gardens -- built by the Medici family behind their Oltrarno palace -- is an especially nice way to spend an afternoon. Admission is $8.
Related: Must-Try Foods & Drinks While Studying Abroad in Italy
If you do want to treat yourself to a meal out, Casalinga and Trattoria Anita are both budget-friendly Florence restaurants long beloved by locals. The world-famous Vivoli gelato shop might be habit-forming, but it's also a cheap sweet treat.
In the evenings, look for aperitivos -- Italian happy hours during which bars offer Spanish-style tapas included with the price of your drink. Aperitivo begins around 7pm and, as I learned during my time abroad, is especially generous at Caffè Ditta Artigianale.
A note on drinking in public: while it's legal and inexpensive to drink your own beer or wine while picnicking throughout the city, public intoxication is looked down on, especially near important public monuments. Stay sharp.
Staying In Touch With Home
An out of control cell phone bill will hugely, and unnecessarily, increase the cost of living in Florence for a semester. Don't go there! Put your phone on an international data plan before flying to Italy, and always connect to wi-fi when possible. (Free public wi-fi hotspots are located throughout Florence.) Download WhatsApp to text and talk for free. Even a good old-fashioned phone card is a great way to keep communication costs low.
Day Trips from Florence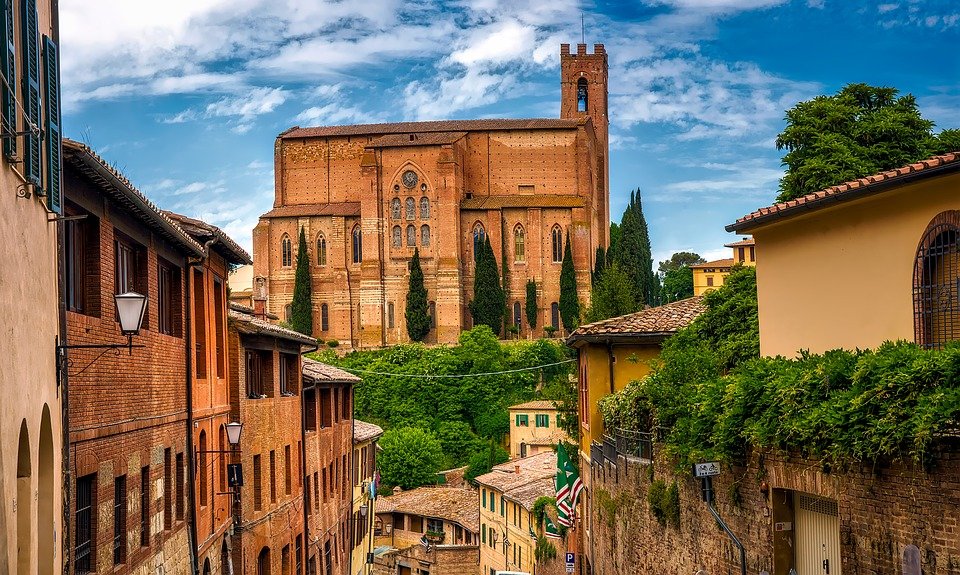 Florence's location in the heart of Tuscany puts you in an excellent position for easy day trips to Lucca, San Gimignano, Assisi, Siena and other postcard-worthy destinations. Catch your ride at Santa Maria Novella, one of Italy's busiest train station located just a few blocks from the Duomo. One-way train tickets to most Tuscan cities run between $10-$15. Packing a lunch will help save on food costs.
Related: Day & Weekend Trips to Book While Studying Abroad in Italy
How to Pay
This is a tip for studying abroad anywhere, but using cash machines is an excellent to waste your precious money on international transaction fees. Instead, take out cash in larger increments, and make sure to keep it somewhere safe! It will also be easier to track how much you're spending when consistently using the same currency, rather than using your debit or credit cards.
Avoid conversion rate confusion by keeping a running tally of how much you're spending in both euros and dollars. Organized budgeting will help you make the most of your semester in Florence and allow you to come home with stories to tell and money to spare.
Studying abroad in Florence will always be one of the best and most formative experiences of my life. The city is magical and transportive, bringing visitors back hundreds of years in history and creating an undeniable sense of awe for all those who walk the streets and cross the bridges of the Arno. See and do as much as you can while you're there. From cultural institutions to day trips to gelato, spending wisely will help you create priceless memories. Buon viaggio!
Read Next: What You Need to Know Before Studying Abroad in Florence