Teach Abroad
What Salary Will You Earn Teaching Abroad in Cambodia?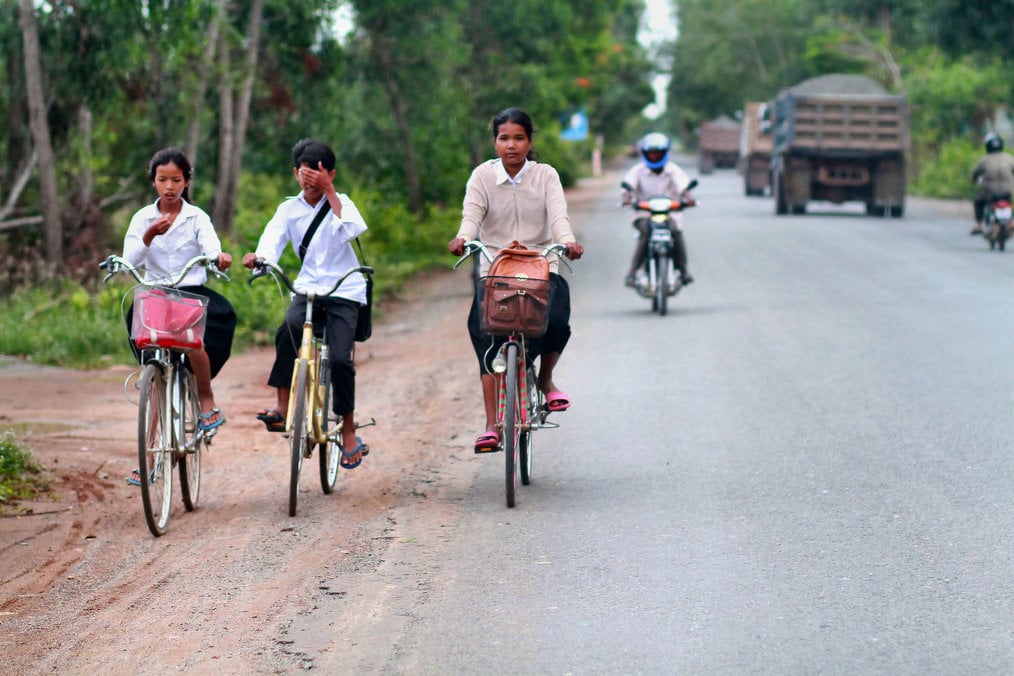 Although China and South Korea may get all the hype, Cambodia is increasingly a more popular destination for those who want to teach in Asia, especially for teachers who many not hold a TEFL certificate or college degree. Although most countries require a TEFL certificate and a college degree, Cambodia requires neither.
With delicious and affordable food, budget apartments, and cheap tuk tuks, it's possible to have a great standard of living on a small salary.
Since Cambodia is an affordable country to live in and has a lower bar to entry for ESL jobs -- while China and South Korea's bar have gone up -- Cambodia is an ideal teach abroad destination for students on a gap year, teachers without a degree, or for those who simply want to get off the beaten path.
With delicious and affordable food, budget apartments, and cheap tuk tuks, it's possible to have a great standard of living on a small salary. But, how much can you expect to make? And how much does it cost to live in Cambodia? Read on for Go Overseas' guide to salary expectations for ESL teachers in Cambodia.
How Much Money Can You Make Teaching English in Cambodia?
Like all teach abroad destinations, your salary will vary depending on how much experience you have and where you end up teaching. As a baseline, an inexperienced teacher in Cambodia can expect to make $1,000 - $1,200 per month teaching English in Cambodia. A typical hourly rate for ESL teachers in Cambodia is $10 - $12 per hour. More experienced teachers, and those working in international schools in Cambodia can expect to to make more than that.
Wait wait, how much is the Cambodian Real worth?
At time of writing, 1 USD equals approximately: 1.25 CAD, 1.27 AUD, 0.9 EUR, 0.65 GBP, 1.32 NZD, and 11.76 ZAR. Be sure to check Google or your favorite currency exchange resource to factor in the current exchange rate. However, when living in Cambodia, it's best to take USD with you.
For more details on teacher salaries, below is a break down by the types of ESL jobs in Cambodia: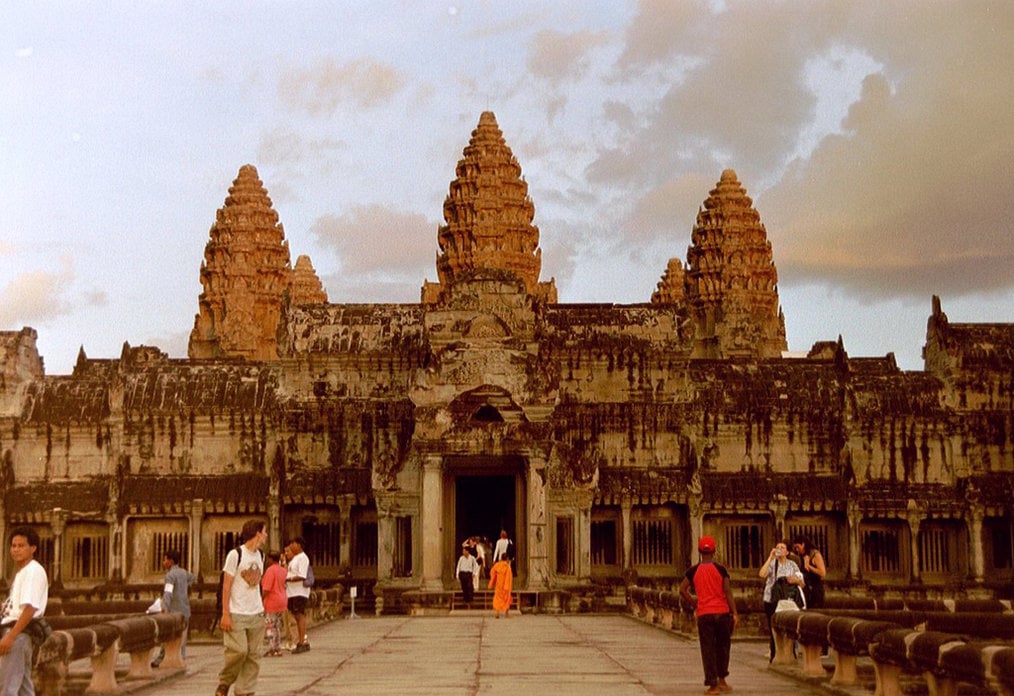 Private Schools: $1,000 - $1,200 USD per month
While it's almost impossible to get a job at a public school, many private primary, middle, and high schools will hire a foreign teacher for the year. This type of job is most common in Phnom Penh, but may be found in other cities like Siem Reap and Sihanoukville. Private schools typically meet from 8am - 11am, and then reconvene from 2pm - 4pm after a long lunch break.
Most inexperienced teachers tend to earn between $1,000 - 1,200 USD per month, which is more than enough to cover the low living costs of Cambodia and have a bit left over for travel. Teachers with a TEFL certificate or years of experience can expect to earn a anywhere from a hundred to a few hundred dollars more per month.
While you can find a job online before you come on teaching job boards, most schools prefer to hire foreign teachers who are already in Cambodia. This also helps you decide if the school is a good fit, and will allow you to negotiate your salary in person.
Private ESL Academies: $1,000 - $1,200 USD per month / $10 - $12 per hour
Would you prefer to work nights and weekends? Then consider teaching at a private ESL academy, where you can teach students ranging from children as young as three or four, all the way up to working adults.
Similar to private schools, most inexperienced teachers tend to earn between $1,000 - 1,200 USD per month or $10 - 12 an hour, which is more than enough to cover the costs of living in Cambodia.
Most schools prefer to hire foreign teachers who are already in Cambodia.
Adult English classes typically won't start until after 5:30 pm, but may start as late as 7:30 in the evening. Classes for children typically start a bit earlier -- as soon as the kids are done with school.
ESL Academy jobs are also best found once already in Cambodia. This will allow you to visit the school and general area before you commit and sign a contract. You many also be able to negotiate a better salary in person.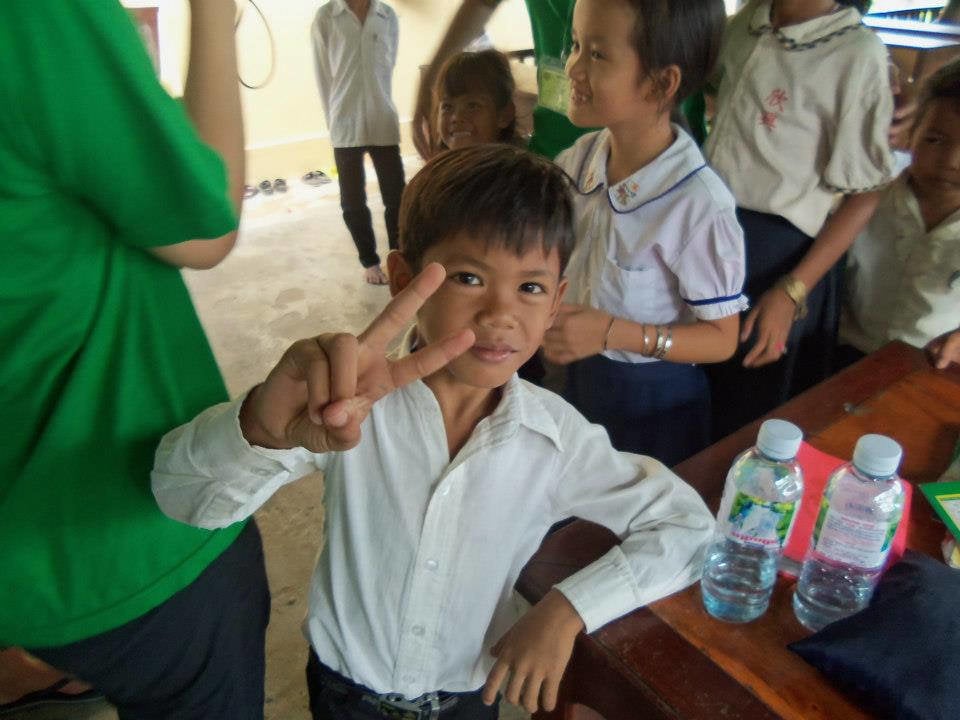 Volunteer Teaching: no salary
If money isn't a huge concern for you, and you want to make a positive impact but don't have the time to commit to a contract at a private school or academy, consider volunteer teaching in Cambodia. Like the name implies, volunteers are not paid for their time, but the low cost of living in Cambodia makes living off your savings for this time much more doable than, say, Western Europe.
With human trafficking and the Khmer Rouge genocide in Cambodia's recent history, this is still a nation healing from recent tragedy. Thankfully, there are NGOs trying to make a positive impact in the aftermath -- some of which need volunteers to teach English to survivors of human trafficking and genocide.
Like paid teaching gigs, you can typically find volunteer teaching jobs more easily once you're already in Cambodia. While some organizations prefer long-term teachers, others are open to travelers stopping through for a few weeks.
Important Note: Volunteering with orphans in Cambodia is hugely popular, but also a popular scam. Keep in mind that while volunteering with orphans may sound like a very meaningful experience, doing so irresponsibly can have damaging effects on the children's emotional and psychological psyche.
Please keep this in mind and read our guide on how to avoid orphanage scams if you're considering an "orphanage tour" or volunteering as a teacher at an orphanage. You'll want to make sure you're asking the right questions and researching the organization in the right way before coming on as a volunteer.
What are Typical Non-Salary Benefits in Cambodia?
Newer teachers in Cambodia typically don't have benefits like health insurance and paid vacation. However, there are a myriad of public holidays that you can use to travel around Cambodia and the rest of Southeast Asia. More experienced teachers working at international schools should expect full benefits and salaried holidays.
Because your employer may not cover insurance, be sure to purchase good international health insurance or travel insurance before you arrive. You never know what will happen, and in the case of an emergency you'll want to be covered!
How Much Does it Cost to Live in Cambodia?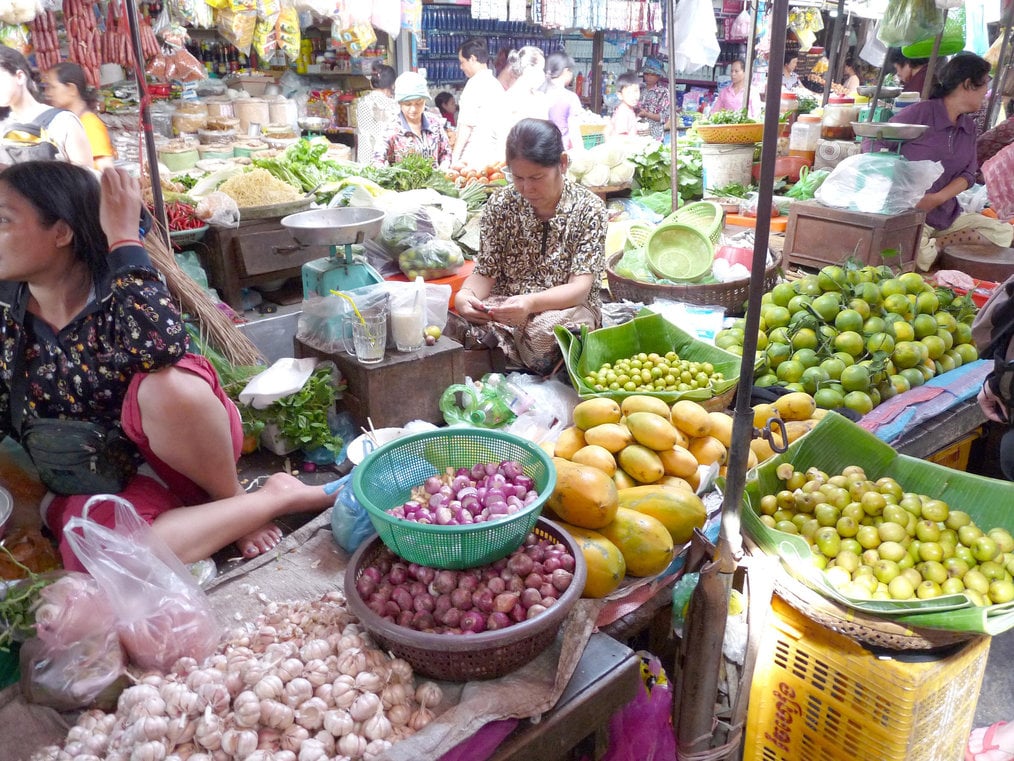 While you can rent an apartment for as low as $30 USD a month in places like Siem Reap, expect not to have indoor plumbing, air conditioning or a secure building at that price. Most young expats pay somewhere from $200 - $300 USD / month for their apartments, plus an extra $70 USD on utilities.
While your phone should only cost you $10-$15 USD a month, internet is much more expensive. Many Cambodians choose not to have internet in their homes and use 3G on their phone instead. If you don't want to pay for internet in your apartment, you can always get a phone with a cheap data plan and bring your laptop to the nearest café for speedy wifi.
Food in Cambodia is super cheap, and most expats choose to eat out rather than cook. Dinner in a decent restaurant can cost anywhere from $3 - $5 USD, while street food and small local places will cost a little over a dollar. You'll find local coffee shops selling home brewed ice coffee for a little over a dollar, and bars offering $.50 USD draft beer.
Basic Cost of Living (per month in USD)
Rent: $200 - $300 for basic, secure apartment
Utilities (electricity, gas, water): $70
Phone & Internet: $60-$70
Food: $400
Total: ~$840
Cost of Daily Items (in USD)
Dinner at a restaurant: $3-$5
Street food or a dish at a local restaurant: $1.5
Coffee: $1 - $2
Beer: $0.50 - $1
Local tuk tuk ride: $3 - 5
1 night in a budget hostel: $6
1 night in a mid-range hotel: $15
Ready to Negotiate Your Salary in Cambodia?
From the bustling streets of Phnom Penh to the stunning temples of Angkor, Cambodia has so much to offer for those who want to teach abroad. Cheap street food, amazing coffee, and kind people, Cambodia is full of ancient history, modern culture, and great work opportunities.
The dream of teaching English for a few months as a backpacker may be a thing of the past in China, but it's still possible today in Cambodia (though, we at Go Overseas still suggest getting TEFL certified if you want to be a responsible teacher). With low barriers to entry and numerous job opportunities, teaching in Cambodia is a great choice for those who want to explore Southeast Asia or get experience teaching English.
From the bustling cities of Phnom Penh to the serene beaches of Kep, there's a location and an opportunity for any teacher. Whether you're looking to teach without a degree, or have years of experience, you'll be able to find a job that speaks to you.