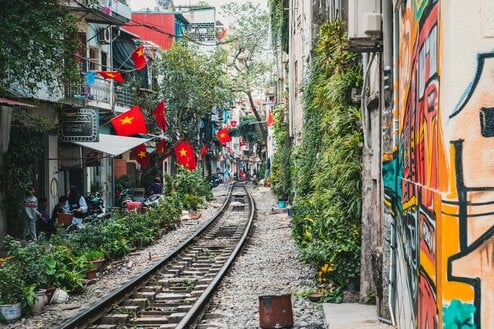 Teach Abroad
How to Teach English Abroad Without a Degree
Learn all you need to know about how to get a job teaching English abroad in countries that don't require a degree.
There is growing interest in people from all backgrounds looking to travel overseas and teach English. The prospect of getting paid to teach English abroad is enticing, whether it's just for a year of exploration or as the start lifelong career. But do you need a degree to teach abroad, and if not, what are the requirements and employment options?
Though requirements vary based on country, and many do require a college degree, there are more than enough countries and opportunities open to those with no degree. Additionally, there are steps you can take to maximize your education and experience and land a rewarding position teaching English abroad.
1. Understand your options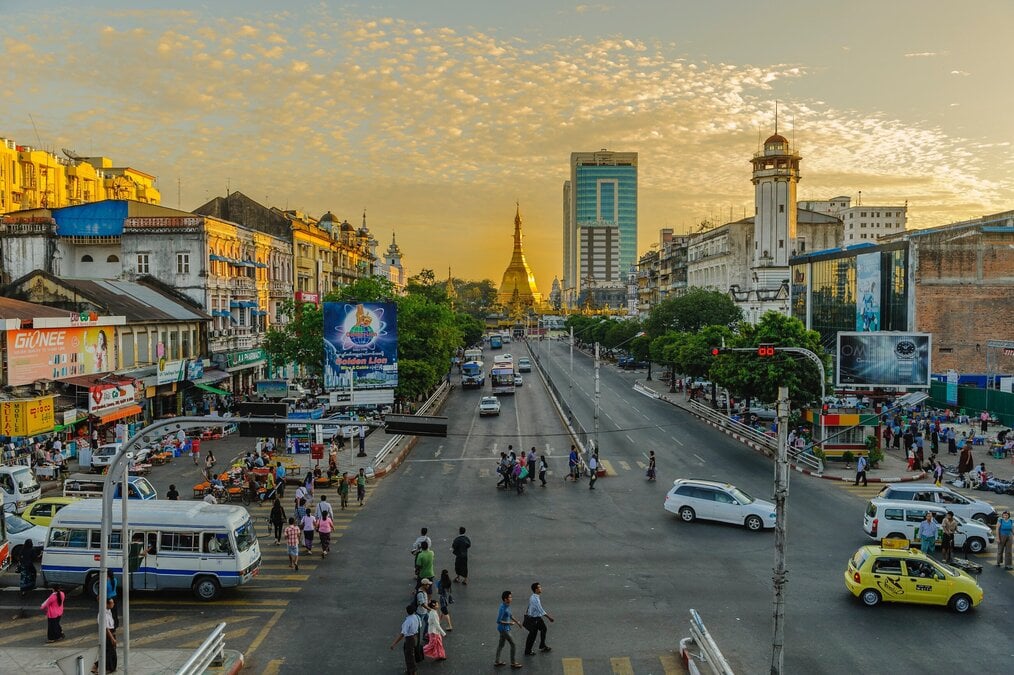 While some countries are fairly lax with their teaching requirements, others aren't. Some countries strictly require a four-year college degree for an English teaching position. Many countries in Asia, Eastern Europe, and Latin America allow schools and language academies to hire teachers without a four-year degree, especially if they have a TEFL certification or prior teaching experience.
Searching for teaching jobs in these regions will help you narrow down your options and are great places to start your job search. Just keep in mind that individual schools will likely have their own standards, so be sure to check the listings thoroughly before applying.
Asia
English teachers are in high demand all over the continent. Though the most popular countries -- South Korea, Japan, Vietnam, and Thailand -- require a college degree, Asia is a massive continent and has plenty of other opportunities.
High-paying countries in Asia that don't require a bachelor's degree include:
Lower-paid opportunities exist in:
Europe
Europe is an ever-popular destination for aspiring English teachers. Although many Western European countries do require a 4-year degree, you can find jobs for people with just a TEFL certificate in Spain. Spain draws in thousands of English teachers every year, especially through its North American Language and Culture Assistants Program (NALCAP) which requires a minimum of an associate's degree.
That being said, you can still find a position in Europe if you know where to look. Eastern Europe has many opportunities for English teachers without a degree, and the demand is high. Good options include Poland, Bosnia & Herzegovina, Romania and Georgia.
Ukraine and Russia are two additional countries that do not require a bachelor's degree to teach English but due to the ongoing war, they are not the best options for teaching abroad. If Ukraine is on your radar, consider volunteering abroad instead!
Latin America
Salaries for teaching positions in Latin America tend to be relatively low, but the opportunities for teachers without a degree are plentiful, and the experience of living in one of these countries more than makes up for it. Whether you're in Mexico, Costa Rica, Peru, or Argentina, you'll have a fantastic experience, and your Spanish-speaking skills will improve dramatically.
Although a degree is not required in many Latin American countries, you will almost always need a TEFL/TESOL certificate.
2. Get TEFL/TESOL certified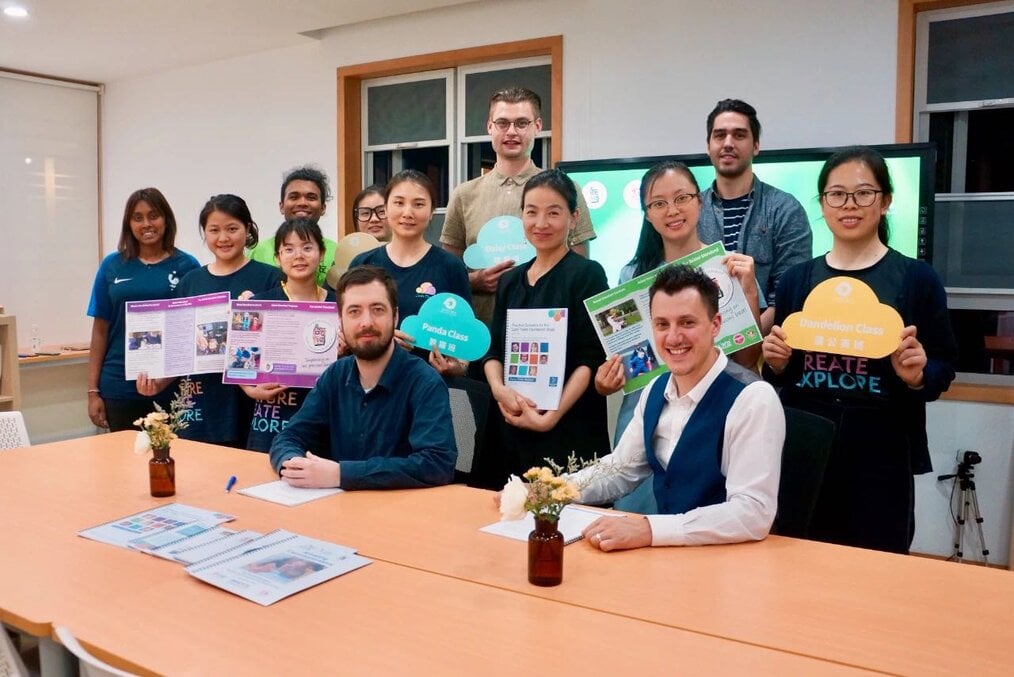 Most countries that do not require English teachers to have a college degree ask that prospective English teachers are TEFL-certified. TEFL/TESOL certificates teach you the fundamentals of English grammar and how to apply it to classroom instruction. These certifications will also help prepare you for the job so you know what to expect (like classroom management!) and how to be successful on your first day.
TEFL certification courses are delivered either online, in-person, or in a hybrid format. If your TEFL program is accredited, it will be accepted worldwide -- even those you earn through online study.
When exploring your options for TEFL certification programs, try to select a course that offers teaching observation and practice. Not only will employers usually give preference to teachers who have completed these types of programs, but they will also better prepare you for the classroom, more than simply completing the assignments.
Keep in mind that doing your TEFL course abroad in the country you want to work in can help get your foot in the door. Normally, providers have links to the local job market and can provide assistance to you to land interviews. If you can't swing an in-person course though, most reputable online companies will offer lifelong job search help to past students.
Read more: How to Choose a TEFL Certification Program
3. Search for teaching jobs
Once you've narrowed down the country or countries you'd like to teach in and gotten TEFL-certified, it's time to start the job search. This step may seem like the most overwhelming but luckily, it doesn't have to be. You have several options for finding the perfect teaching position abroad.
Reach out to your TEFL provider. Many TEFL courses include lifetime job search assistance in your course fees. Use this to your advantage to find opportunities you qualify for in your country of choice.
Browse job boards. The internet is full of job boards offering paid positions around the world. These ads may or may not be placed by reputable employers so it's very important to do your research. Our job board here at GO is a good place to start!
Use a recruiter. TEFL recruiters are most prevalent in Asia and are organizations that find you a job free of charge. If it sounds too good to be true, it's not!
Contact employers directly online. If you've not only picked a country but a city, too, then you can do a search of local language schools in the area and reach out to the employer directly. You don't have to be in the country to do this. Have a polished English teacher CV and cover letter ready!
Search on the ground. Many schools avoid online recruiting and interviews and prefer to hire locally, so being at the right place and at the right time is important. This is especially true in Latin America and Europe. Be aware that you may need to return to your home country to apply for the appropriate visa after securing an offer.
Don't forget to read up on hiring seasons for your countries of interest. You might not have much luck in applying for positions in Europe in the middle of March. In Europe, schools tend to hire in September and January, while South American countries tend to hire teachers in March and February. Places where the demand for teachers is high, such as Mexico and Vietnam, will hire year-round.
Explore unpaid teaching options
Though it's nice to be paid for your work, it's also possible to teach English abroad as a volunteer. Volunteer positions typically don't require a college degree and are a great opportunity to get your foot in the door and gain teaching experience. More importantly, you'll be making a big difference in your students' lives and creating unforgettable memories. Even countries like Vietnam, where paid English teachers are required to have a degree, will allow you to volunteer as a teacher regardless of your level of education.
If you're looking for an immersive experience, you might also want to consider participating in a homestay program. In these programs, you'll stay with a family while either teaching them English or volunteering as an English teacher at a school nearby.
Top tips for teaching abroad without a degree
Throughout your journey to teach English abroad without a degree, we suggest you heed the following tips.
Do it legally. Sure, you can enter a country as a tourist and work under the table as an English teacher. While this may sound like a good idea, it's definitely not. Working illegally can put you at risk for exploitation by your employer and can get you into serious trouble with the authorities (including fines and deportation). Do the initial legwork for a visa -- you won't regret it!
Have realistic expectations. Don't land in Japan, a country known to require a four-year degree, expecting to land a position just because you speak English. Teaching English is an increasingly popular career choice, and applicants with training and experience will have an advantage. Look for positions in countries that you know are open to applicants of your experience.
Save some startup expenses. Pay usually comes at the end of the month, so make sure you have enough money to cover your living expenses while you look for a job and get through your first month of work. The amount you'll need can vary depending on where you choose to live, but startup costs can range from $1000 - $1500.
Consider getting a second job. Teaching English doesn't always pay well, particularly in Latin America and Europe. You'll likely be hired part-time, so think about looking for a second position or giving private lessons to fill up the rest of your time and give you a little extra spending money.
separator_solid
---
You can teach abroad without a degree!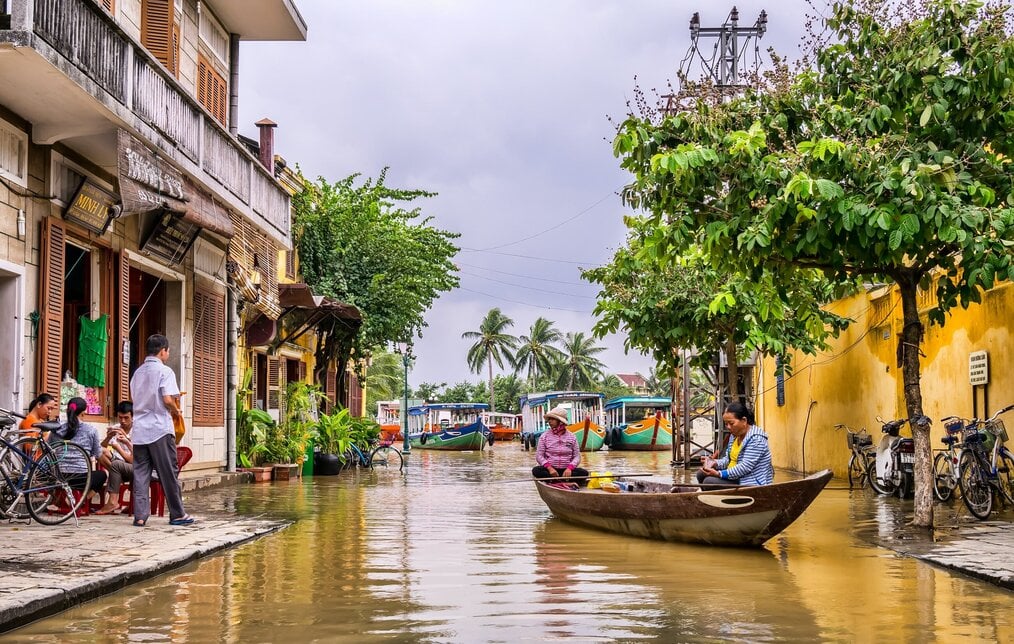 Just because you don't have a college degree, doesn't mean that you can't teach English abroad. If you put your mind to it and do your research, you'll find that there's a world of opportunities for you as an English teacher.
Whether it's a once-in-a-lifetime experience or the start of an exciting, lifelong career, going overseas to teach English will open your eyes to different cultures, landscapes, and ways of life. A little research will help you to find a position in no time, getting you started on an unforgettable experience.