Study Abroad
The Top 9 Scholarships for Studying Abroad in Costa Rica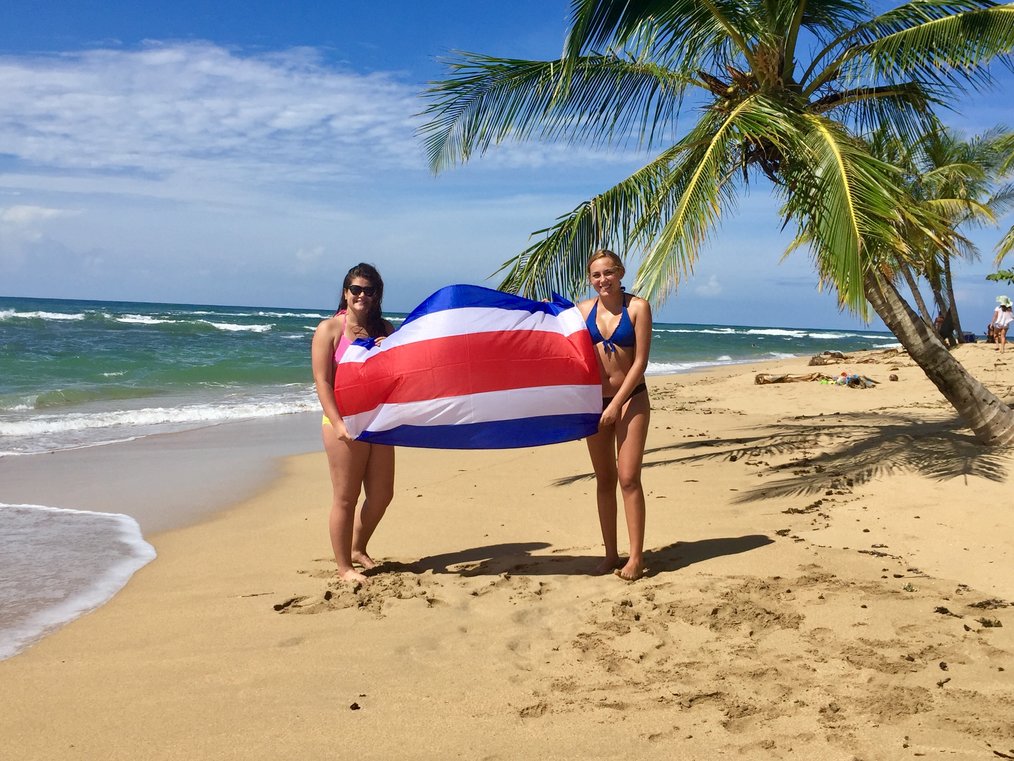 When faced with the opportunity to study abroad, I looked at Central American countries where I could improve my Spanish language skills. I settled on studying abroad in Costa Rica and was so excited about the geography of the country. From volcanoes to beaches to the jungle, there was always something exciting to do, when not studying of course.
Studying overseas can be expensive, and I opted for a study abroad program in Costa Rica where I lived with a host family. This made it easy for me to come and go, without having to set up an apartment. Looking for funding and scholarship opportunities is time-consuming and often frustrating. So, we did that for you. Here are some scholarships specifically for studying in Costa Rica and the Latin American countries for you to start your search.
Related: How Much Does it Cost to Study Abroad in Costa Rica?
Sol Education Abroad Scholarships
The 50+ scholarship recipients of the Sol Education Abroad funds are from a variety of backgrounds. The intent is for students to improve their Spanish language skills, and be able to give back to international communities around the world -- a perfect opportunity if you're planning to study abroad in Costa Rica. Students are selected using an application process that includes a scholarship essay and a letter of recommendation. Recipients are required to keep a blog of their adventures.
Award: Varies
Deadline: March 1 (summer), July 1 (fall and year long), October 1 (spring and winter)
Application: Click Here
Fund for Education Award
For students who are planning to study overseas for a minimum of 30 days, the Fund for Education Award can help offset their expenses. Last year, there were between 30 and 40 awards given out to assist students undertaking a rigorous educational program overseas -- if you're planning to study abroad in Costa Rica, this award can be a huge help to cover your costs. Keep this one in mind in late December and early January, as the deadline is early.
Award: Up to $10,000
Deadline: early January
Application: Click Here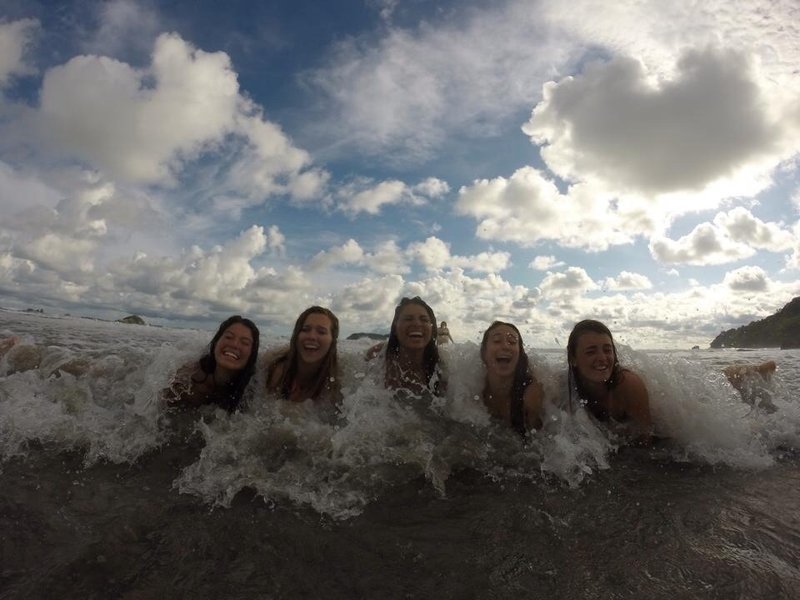 Benjamin A. Gilman International Scholarship
This scholarship is for students who are looking to study overseas in areas outside of Western Europe, Australia, and New Zealand. Designed for undergraduate students who are US citizens who are needing financial support for their academic pursuits, this scholarship is sponsored by the US Department of State and awards up to $5,000 to recipients. The online application process includes a competitive essay.
Award: Up to $5,000
Deadline: March 6
Application: Click Here
ScholarTrips Scholarship
By removing the traditional pile of paperwork, the ScholarTrip program is much more trendy. For high school and undergraduate students, the application package includes a 60- to 90-second video or a 500-word essay describing your ideal travel companion, alive or dead, where you would go, and why. There are multiple tiers of winners, ranging from 25 third prize $50 Amazon gift cars to six grand prize winners who will receive $2,500.
Award: Up to $2,500
Deadline: submissions accepted for a one month period in October/November
Application: Click Here
Vaya a America Latina Merit Scholarship
This scholarship is available from AFS-USA specifically for students interested in studying in Latin America, including Costa Rica. When searching for awards like this one through AFS, you can search by state on the initial page. Pro-tip: You can email scholarships@afsusa.org to request the topic for the essay portion of the application.
Award: $2,000
Deadline: June 1
Application: Click Here
Robert B. Bailey Scholarship
This scholarship is designed to help those students of an ethnic minority who wish to study in another country, including Costa Rica. The competition is usually lower for these funds, so if you meet the qualifications, don't hesitate to apply! Application packets include letters of recommendation, a personal essay, and proof of financial need.
Award: $2,000
Deadline: April 15
Application: Click Here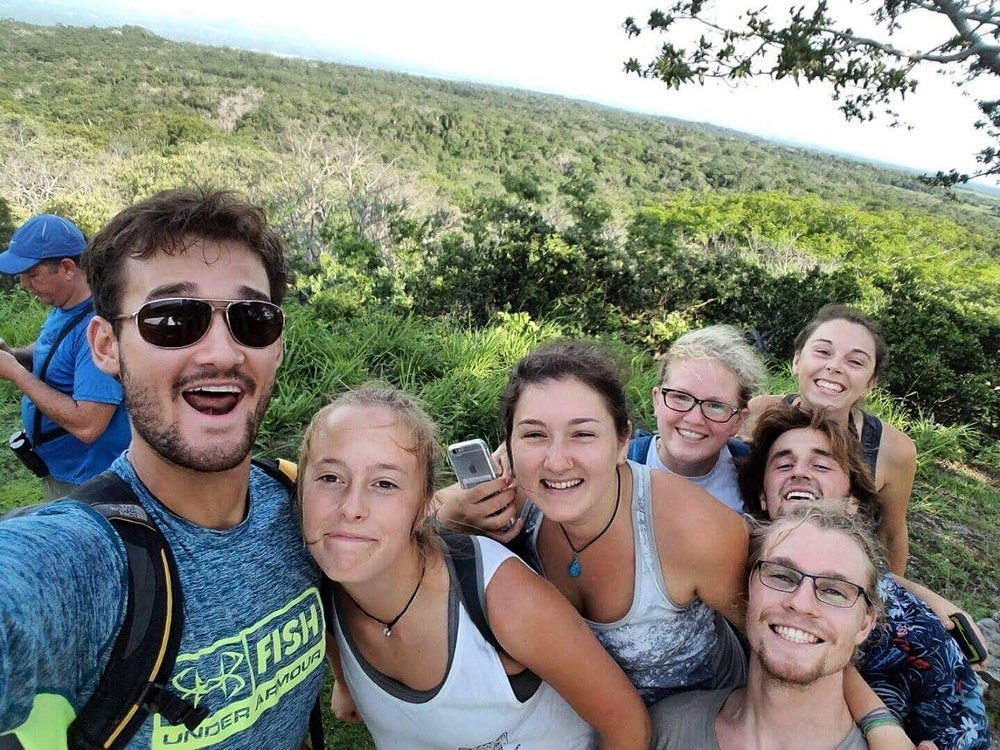 Global Access Initiative (GAIN) Grant Travel Grant
Studying abroad can be expensive and often scholarships only cover tuition costs. This scholarship from study abroad provider CIEE is designed to help offset travel costs for students studying in one of the Latin American countries. This includes their Costa Rica programs focusing on Ecology & Conservation and Sustainability. GAIN Grants are needs-based and range from $750 to $2,000.
Award: Up to $2,000
Deadline: April 1 (summer and fall programs), October 15 (January and spring programs)
Application: Click Here
Global Leaders Scholarships
This scholarship has multiple levels of awards, based on the length of the study abroad program you are attending. Students who are pursuing summer programs are eligible for up to $1,250 and ones up to $2,000. This is a needs-based scholarship and applications are accepted on a rolling basis. An application is required through Financial Aid for School Tuition (FAST).
Award: Up to $2,000
Deadline: Varies
Application: Click Here
Diversity Abroad & CISI Planning Scholarship
This scholarship is awarded to two recipients, with no country or program restrictions. The planning scholarship is intended to cover costs of items, like passport fees and transportation, which aren't usually included. Students who have not studied overseas before and those who demonstrate financial need are encouraged to apply.
Award: $1,500
Deadline: November 16
Application: Click Here
Looking for scholarships to help pay for your study overseas program can be intimidating and overwhelming. You don't want to spend hours pouring through scholarship lists that don't even apply to your financial situation or the country you're planning to discover. Oh the other hand, there's no reason to limit the number of scholarships you apply to, take advantage of every one you can! Studying in and experiencing Costa Rica is a once in a lifetime experience you don't want to miss.