Study Abroad
The Top Scholarships for Studying Abroad in Ecuador
Find and apply for recent scholarships to study abroad in Ecuador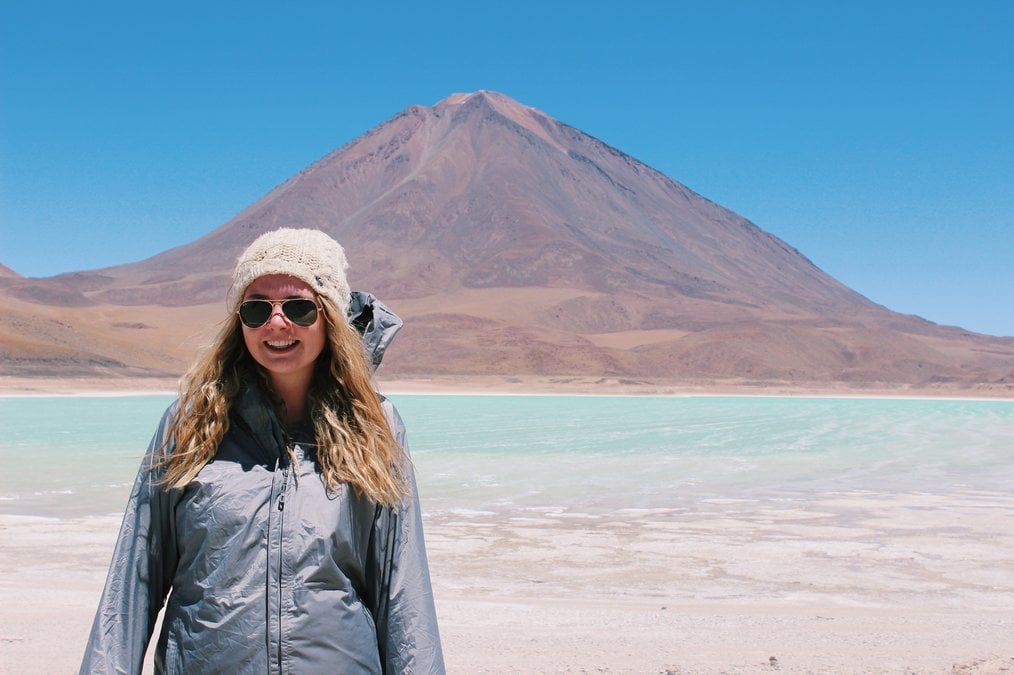 Studying abroad during college is a great way to realize your passions, gain experience related to your dream career, and explore a new destination -- all while earning school credits. Ecuador, in particular, makes for a great country to study abroad in, as their use of American dollars, the variety of study abroad programs, and warm hospitality are well-reviewed highlights.
Whether you want to pursue ecological studies and environmental conservation outdoors; learn more about medical and social development in local communities; or hone your business language skills with intensive Spanish courses, there is no wrong way to experience learning in Ecuador.
Let's be honest, though: while the decision to study abroad may be easy, deciding how to fund it all is difficult. Luckily, we've done the research for you and found a number of scholarship and grant programs you can apply to for a chance to earn hundreds, if not thousands, of dollars in financial aid.
Here are scholarships and grants to apply to now if you want to study abroad in Ecuador:

U.S. Department of State
Benjamin A. Gilman International Scholarship Program
The U.S. Department of State's Benjamin A. Gilman International Scholarship is a grant program that enables students of limited financial means to study or intern abroad, thereby gaining skills critical to our national security and economic competitiveness.
The Gilman Scholarship Program is open to U.S. citizen undergraduate students who are receiving Federal Pell Grant funding at a two-year or four-year college or university to participate in study and intern abroad programs worldwide.
Requirements:
A citizen of the United States;
An undergraduate student in good standing at an accredited institution of higher education in the United States (including both two-year and four-year institutions);
Receiving a Federal Pell Grant during the time of application
In the process of applying to, or accepted to, a credit-bearing study abroad or internship program, or a virtual international program.

Boren Awards
Boren Language Scholarship
Fund study abroad by U.S. undergraduate students in world regions critical to U.S. interests. Boren Scholars and Fellows study a wide range of critical languages, including Arabic, Chinese, Portuguese, and Swahili. Boren Awards are available to students of all proficiency levels who are committed to enhancing their skills.
Requirements:
U.S. citizens at the time of the national application deadline
A high school graduate, or have earned a GED
At least 18 years of age or older at the time of the national application deadline
Planning an overseas program in a country outside of Western Europe, Canada, Australia, or New Zealand

Fund for Education Abroad
Fund for Education Award
The mission of the Fund for Education Abroad (FEA) is to provide scholarships and ongoing support to students who are underrepresented among the U.S. study abroad population. FEA makes life-changing, international experiences accessible to all by supporting students of color, community college, and first-generation college students before, during, and after they participate in education abroad programs.
Requirements:
U.S. citizen or permanent resident
Currently enrolled as an undergraduate at a college or university in the U.S.
Study abroad program must be eligible for credit at the student's home institution
Study abroad program must be at least 4 weeks (28 days) in country/countries
Diversity Abroad
Diversity Abroad Overseas Ambassador Program
Stipends of $500 are available for those who successfully apply to become a Diversity Abroad Overseas Ambassador. The money is put towards a Spring or Fall semester volunteering or studying abroad program. Ambassadors are expected to blog about their experiences for the Diversity Abroad community with the aim of inspiring other members to travel.
Requirements:
Must be enrolled full-time in, or recently graduated from, a U.S. university or college
Have a minimum cumulative 2.75 GPA at an accredited U.S. university or college
You are energetic, creative and have a passion for international engagement
Tortuga
Tortuga Study Abroad Scholarship
The Tortuga Study Abroad Scholarship is awarded biannually to passionate students who want to explore the world. At Tortuga, our mission is to help travelers avoid the cost and hassle of checked luggage with carry-on-sized travel backpacks, including students studying abroad. When customers purchase luggage from us for their trips, they are "paying it forward" by funding scholarships for students like you.
Requirements:
Be a U.S. citizen, permanent resident, or currently studying in the US on a student visa
Be a full-time undergraduate student in good academic standing at a four-year, degree-granting college or university in the U.S.
Have applied to or been accepted into a study abroad program eligible for credit by your college or university

The School for Field Studies
The School for Field Studies Scholarships
SFS works closely with your home school to help you fund your SFS program. Many applicants receive aid through their home institutions or other outside sources, so check with your financial aid office to see what aid may apply to an SFS program.

IES Abroad
IES Abroad Scholarships and Financial Aid
Financial limitations shouldn't prevent you from studying abroad with us. That's why IES Abroad offers more than $6 million in scholarships and aid. IES Abroad offers a number of diversity scholarships and grants to provide opportunities for traditionally underrepresented communities in study abroad.
Requirements:
Must be enrolled in an IES study abroad program
Studying abroad doesn't have to be a financial burden. We recognize the expenses that come with learning overseas, but are happy to see there are more and more programs that dedicate their mission to making sure international experiences and global exposure can be realized by all -- regardless of income. For more scholarship ideas from Go Overseas, view our current scholarships.