Study Abroad
10 Tips for Being BIPOC Abroad: Surviving and Thriving in Study Abroad for BIPOC Students
If you're a BIPOC student who is interested in studying abroad, but are concerned about what your experience might be like as Black or Indigenous person of color abroad, here are some important tips you should know.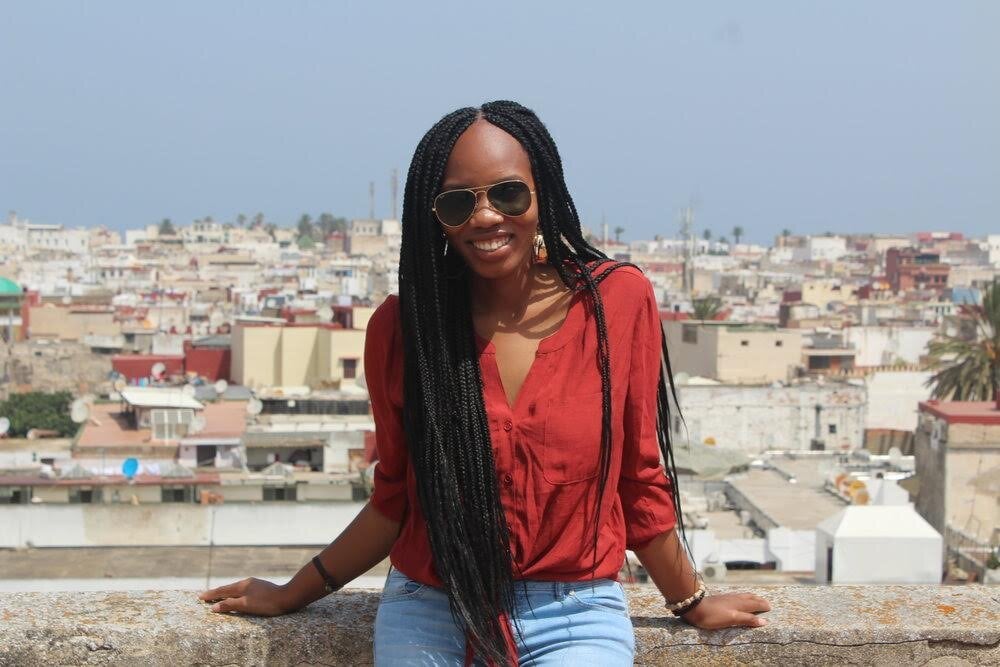 When I studied abroad in Latin America as a first-gen, low-income Latina, I experienced a double-edged sword. I was new to being a part of a majority, and (due to the colorist nature of my having light skin) being regarded as someone of higher social status, too. I personally didn't experience racism from anyone during my time abroad -- except for other study abroad and international students. Go figure.
However, I know that as hard it was to deal with the micro-aggressions of my fellow peers, many other BIPOC students face these kinds of racial aggressions from both locals and peers alike. This can be particularly hard to navigate on top of everything else that comes with studying abroad. It's not just language acquisition and cultural immersion -- It's navigating racial identities and racism in a new context, too.
If you're a BIPOC student who is interested in studying abroad but is concerned about what your experience might be like as a Black or Indigenous person of color abroad, I want to let you know that your concerns are valid. And, with the right tools and support, everything is going to be okay.
1. Ask the program staff about how much support BIPOC students can expect during their time abroad
Don't be afraid to ask study abroad staff the real questions you're wondering when it comes to receiving the support you need as a BIPOC student abroad. Firstly, you should chat with a study abroad or program advisor about your identities and concerns. You should expect an honest and candid conversation from them.
A study abroad advisor or program staff should be able to answer your questions with compassion, validate your concerns, and offer you helpful insight or point you to the right resources or people who can.
If study abroad advisors or program staff aren't able to answer your questions or address your concerns as a BIPOC student interested in studying abroad, this could be your first warning sign that you could be left to advocate and support yourself, which is an unfortunate situation to be in.
2. Research what it's like being a BIPOC person in the location you're interested in studying in.
Heading to Google and typing in something like "[insert identity here] study abroad experience in [country you want to study in]" could yield some great results to resources created by study abroad students for study abroad students. This is especially true since it is common and popular for study abroad students to document their experiences in blogs and videos.
Check out what information and resources you can find out on your own. That way, you can take a deeper dive into the more particular concerns or areas of interests you want to know more about. Plus, student-to-student material isn't sugar-coated the way that some program providers or study abroad staff might put it. Many students create the content that they do using their unique lens from their lived experiences and intersectional identities.
3. Connect with BIPOC study abroad alumni who studied in the location you're interested in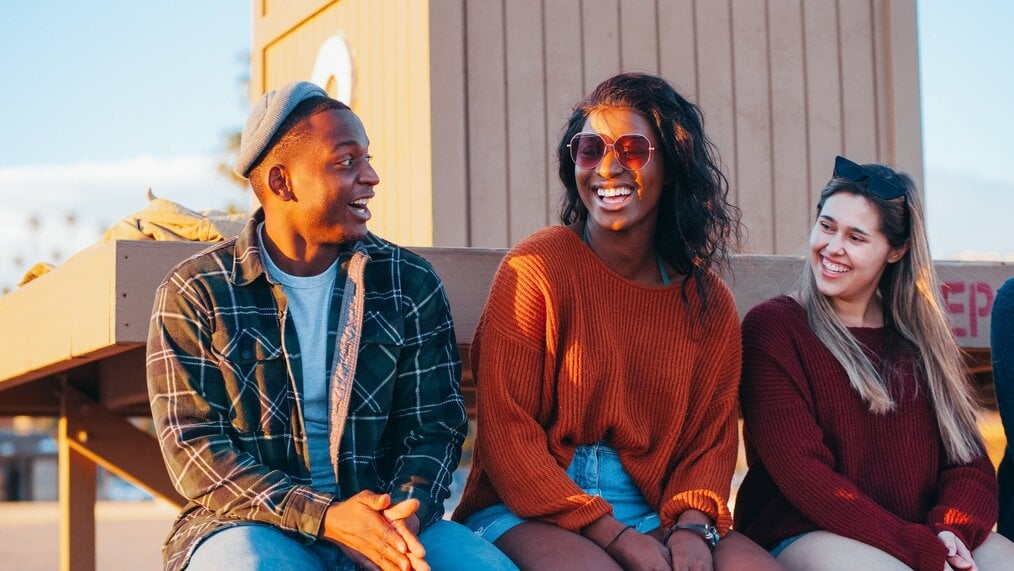 Chatting with BIPOC study abroad alumni who studied in the program or country you're interested in is a wonderful way to get information straight from the sources of the very people who lived the experiences that you soon will, too.
If you don't know where to start to connect with BIPOC study abroad alumni, be sure to reach out to your study abroad provider or program provider staff to ask if you can be connected to one of them. They should be able to connect you to the right people who have similar identities to you that can offer you the insight and information that you're looking for.
4. Share your questions and concerns with the program provider and on-site staff
Don't be afraid to open up to your program provider staff before you go and your on-site staff support when you arrive at your destination about your questions and concerns as a BIPOC student.
Let them know the specifics about your identity and experiences, and share your concerns. You may have to remind them that you deserve just as great an experience as non-BIPOC students abroad.
Having these kinds of conversations with on-site staff is the most important, in my experience. Ask for their support when you need help resolving issues you may be experiencing as a BIPOC student, either from peers in your study abroad program or from locals, too.
5. Choose a program where you can feel a sense of belonging, perhaps as a heritage seeker or diaspora connector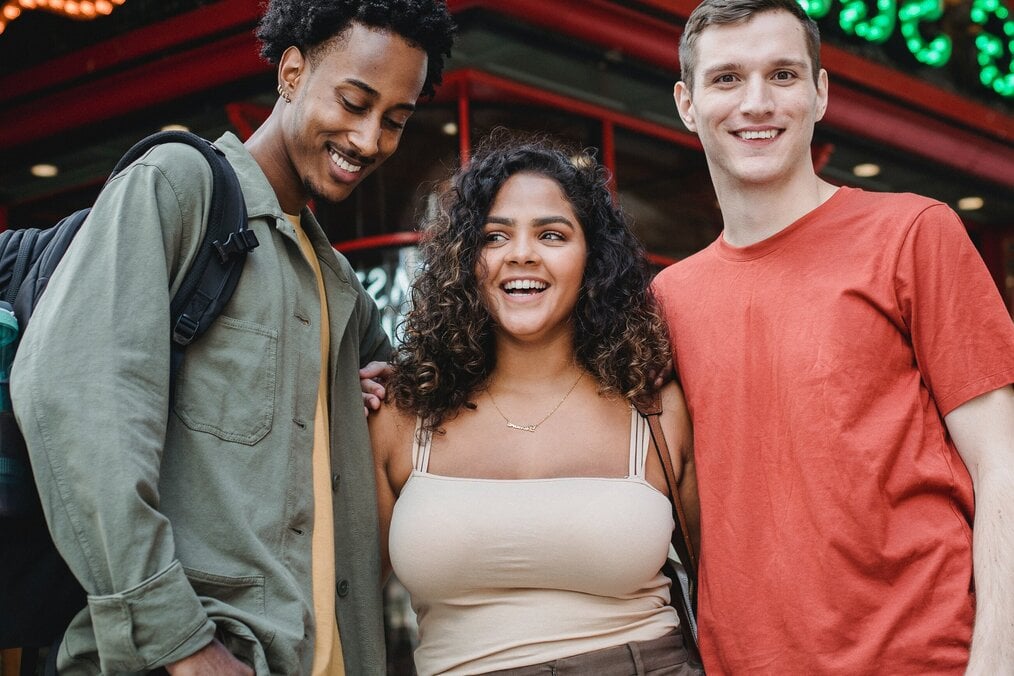 Choosing a program where you find community and belonging among locals is always a very special experience. This was my experience as a heritage seeker both in Mexico and in Chile, both countries where my family originates from. It was a wonderful experience to have and build these connections with the land, culture, and people who I share history with.
Briyana D. Clarel, a Black non-binary person who studied abroad both in Brazil and in Ghana, had a very special experience in both places for these same reasons. "I recognized that these places are not where I am from - but there is synchronicity here - there are commonalities among the experience of Black people in the U.S., in the homeland, and among the diaspora."
Studying in these places created very special experiences for them that no other students outside of their shared identities could understand.
6. Choose a program that allows you to spend time away from students in your program who don't share or understand your experience as a BIPOC person
Briyana also explained the importance of choosing a program that doesn't require you to stay with your study abroad cohort all the time
They recommend for Black and other people of color (POC) to find programs that allow them to craft their own experience and give them the freedom to spend time with and how they would like to. Briyana expressed how exhausting it was to be in their program in Ghana as one of the only Black students among non-Black POC and white people.
Being on a program in a location that is so culturally significant to Briyana's background as a Black person from the U.S. among students who simply don't understand their experience and perpetuate micro-aggressions and racial violence, both intentionally and "unintentionally," was so harmful to their experience and well-being on the program.
They recommend that if you find yourself in a similar situation, choose a program that will give you more time to yourself to cultivate the experiences you want to get out of the program.
7. Take products with you abroad that are culturally significant to you, your health, or your lifestyle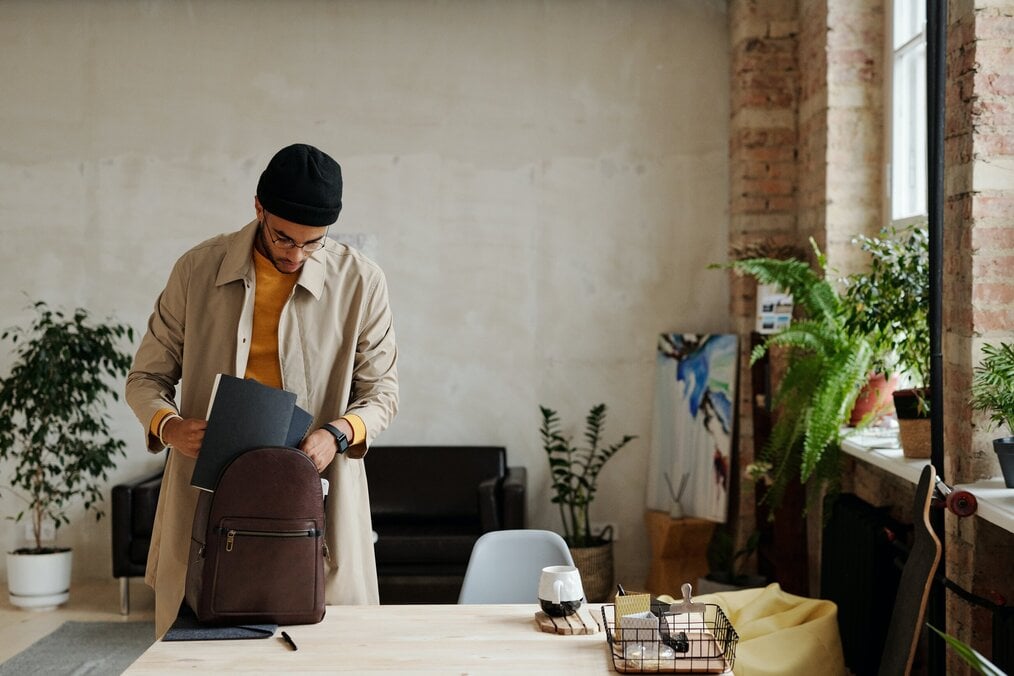 Being abroad as a BIPOC student and not being able to access products that are important to you can be disheartening.
I am a person of Mexican and Chilean descent who loves spicy food and who studied abroad in Chile, a place where salsas and hot sauces are not the norm. I didn't think I could live without salsas, so I was sure to pack my tapatío bottles with me (but then it exploded in my suitcase -- and that's a whole other story).
Be sure to pack enough of the essentials you're unsure you'll be able to access during your time abroad -- whether that be special ingredients, hair products, or other materials. You'll be so glad that you did.
8. Make friends with other BIPOC students
Building friendships with other BIPOC study abroad students before and while you're on your program abroad is a great way to build the community support you need, plus the lifelong friendships that are sure to come of it.
"I had a great friend-group that were mainly women of color. They really helped me because we were having similar experiences, which helped us feel not alone,"Angel Smith, a Black woman who studied abroad in Jordan as a 2013 Gilman Scholar said.
Read more: 14 Study Abroad Scholarships for BIPOC Students
You can ask your study abroad staff or program providers if they can put you into contact with other BIPOC students who are going on your program so that you can connect with them early.
9. Socialize with local BIPOC students
While making friends with other BIPOC study abroad students is a great way to build community, finding friends among local BIPOC students can make your experience so much more enriching, too.
Local BIPOC students can offer you deeper insight into what life is like for them as a racialized person in their country and can provide validation for your experiences as a BIPOC person in their country.
If you want to connect with local BIPOC students in the country you're going to study abroad in, be sure to talk with your on-site support staff and see if they can help point you in the right direction.
10. Share your experiences as a BIPOC student abroad to help others in the future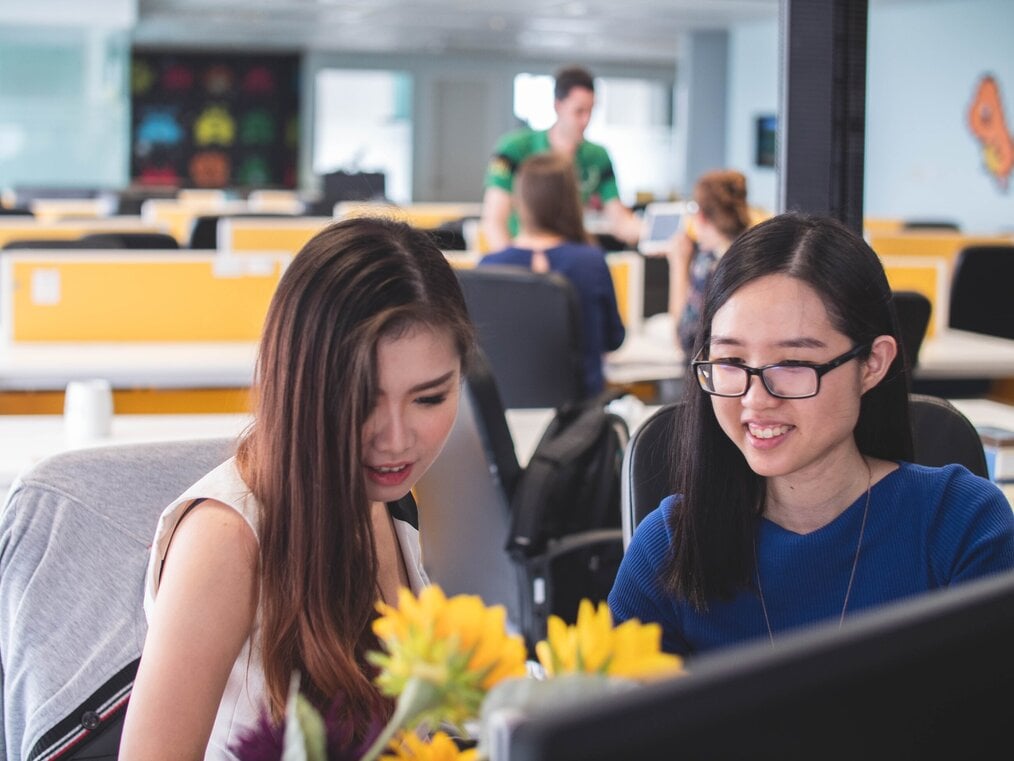 If you're a BIPOC student trying to survive and thrive during your study abroad, a helpful way to document and process your experiences could be to share them with others. Why do you think so many resources created by BIPOC students for BIPOC students exist out there?
This could be a wonderful way for you to express your emotions about your experiences and help other BIPOC students along the way, too. Together, we can work towards helping each other through these experiences and use our voices to ensure that other BIPOC students don't have to endure what we have.
How to deal with racism while studying abroad as a BIPOC student
"I was one of the few students of color studying abroad on my program in South Africa. I found myself being exoticized by my peers about my study abroad experience before even leaving the U.S.. Upon arriving and interacting with everyone from airport personnel, to local students, I was roped into more extreme conversations full of misconceptions, stereotypes, and micro-aggressions." - Mayra Patricia Aguilar (she/her/hers/ella), studied in South Africa via UCEAP in 2016
Racism can come in many shapes and forms -- across a spectrum of "unintentional" to violently intentional. The level of self-awareness that a person has when it comes to committing these racially-charged acts depends on their level of exposure to and understanding of racial dynamics. And, it's up to you to decide whether or not you want to put in the time and energy to interrupt each and one of these acts. You don't have to, but you can if you want to and when it's safe for you to do so.
This is to say that it's probably not the safest to try to challenge some random stranger on the subway when you're all alone in another country. But, you should feel safe enough to have open and candid conversations with your peers and with on-site program staff anytime these issues come up.
Whenever you feel like you can't take another racially-charged comment or gesture, just breathe, walk away, and try not to let it ruin your day. Here are other ways you can get support to process deal with racism while studying abroad as a BIPOC student:
Set solid boundaries and do your best to protect them: If you're not okay with having your hair touched, for example, interrupt people when they attempt to touch your hair and let them know that it's not okay, then walk away. This approach can come in handy for other similar interactions.
Keep note of each racially prejudiced experience you have during your time abroad and bring them to the attention of your on-site program staff: If the issues are coming from your fellow study abroad peers, the program staff should address these issues and take action to ensure positive change. If they're coming from locals and other people outside of the program, your on-site staff should take the proper measures to ensure your safety.
Surround yourself with loving people, who remind you that your experiences are valid: Talk to trusted friends, family, and loved ones you have at home and abroad about what you're experiencing. Allow them to hear your experiences and validate them for you.
Seek mental health support to help process any micro-aggressions or stressors: Experiencing micro-aggressions and racially-charged violence can take a toll both on your body and your mind. If you notice warning signs that these experiences are impacting your well-being, be sure to seek mental health support, preferably from a BIPOC therapist from home or in your local country.
Journal about your experiences and/or let off steam by sharing with a friend: Journaling could be a great way to process your emotions around the experiences that you're having. By writing in a journal, you can be as open and as honest as you want to be. You can also try to let off some steam by venting to a friend.
Find joy in community with other like-minded BIPOC folks who share similar experiences: In the face of racial microaggressions and violence, it's important to surround yourself with other people who share your same lived experience as a BIPOC person. However, it's important to also remember to commune in joy with them as much as it is to commune in pain. Try attending or participating in local BIPOC organizations that promote community and well-being, like dance, art, or film groups.
Navigating study abroad as a BIPOC student
To all the BIPOC students going to study abroad, everything is going to be okay. Now you have some of the tools and insight that can help you survive study abroad and help others do the same. Remember that you are the global majority -- the world is yours and you can't let anyone take that away from you.