Study Abroad
Study Abroad Scholarships for BIPOC Students
Every student should have the opportunity to study abroad without breaking the bank. Check out our list of scholarships for BIPOC students and get funding for your next study abroad adventure.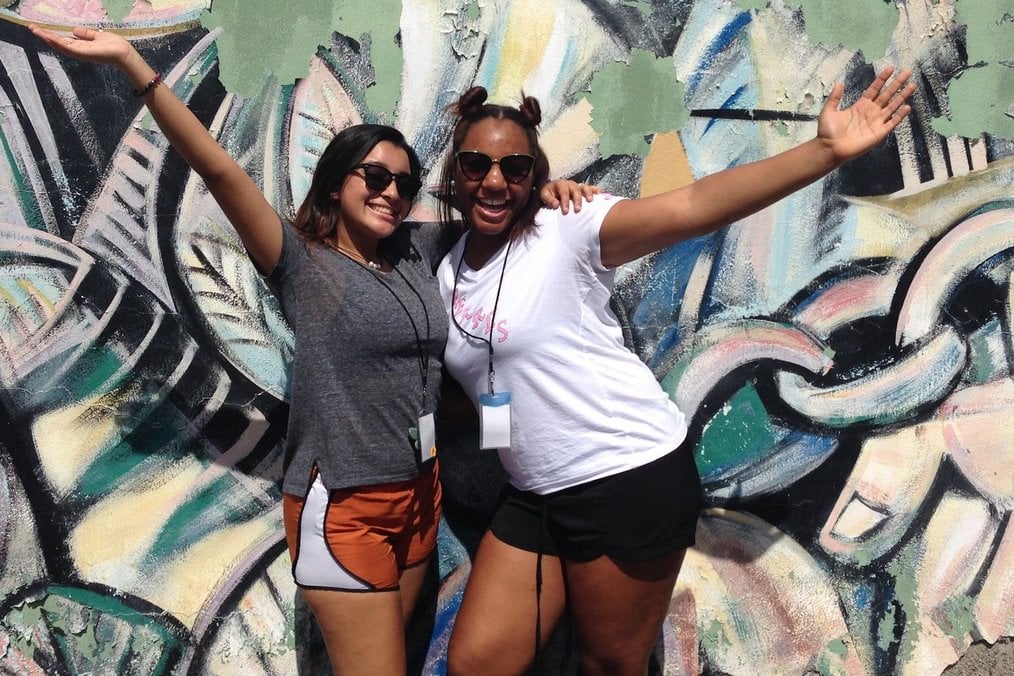 A semester or year of studying abroad is an opportunity for personal growth and cultural immersion. The independence, adaptability, and social skills learned through experiencing time overseas will help study abroad alum grow in their personal and professional lives. Additionally, international experience is a fantastic opportunity to stand out among other candidates when applying for jobs or higher education.
Considering its immense benefits, Studying abroad should be accessible to everyone. The study abroad industry has recently made expanding the demographic breakdown of study abroad students a priority. Campaigns like Generation Study Abroad (GSA) helped increase access and diversification by bringing together over 800 commitment partners, which awarded more than 39,000 scholarships between 2014 and 2020. According to the GSA impact report, 75% of GSA commitment partners focused on diversity reported increased participation from students with financial need, first-generation students, black and Hispanic students, and STEM majors.
As the industry focuses on better inclusion of traditionally underrepresented communities in study abroad, there are many scholarships and grants available to BIPOC students, helping more people reap the benefits of studying abroad and lowering the financial barriers that had previously existed.
Here are some of our favorite study abroad scholarships for BIPOC students. Their rewards, deadlines, and academic requirements may differ, so closely note the prerequisites and feel free to combine opportunities with other awesome financial aid listings!

Semester at Sea
Inclusive Engagement Scholarship
Semester at Sea is committed to fostering inclusivity among the shipboard community. They offer a number of need-based and merit scholarships for prospective students, including the Inclusive Engagement Scholarship, which gives a preference for underrepresented identities. Recipients will also have their flights covered through the scholarship.
Requirements:
Eligible to all Semester at Sea applicants
Recipients must post on social media 5 times during their voyage
Recipients must participate in multiple leadership and mentorship roles throughout their voyage

American Institute for Foreign Study
AIFS Diversity Achievement Scholarship
AIFS offers a number of scholarships, including one for high achieving students from backgrounds historically underrepresented in education abroad.
Requirements:
Must be enrolled in an AIFS program
Must demonstrate high academic achievement and/or community service involvement

IES Abroad
IES Abroad Scholarships and Financial Aid
Financial limitations shouldn't prevent you from studying abroad with us. That's why IES Abroad offers more than $6 million in scholarships and aid. IES Abroad offers a number of diversity scholarships and grants to provide opportunities for traditionally underrepresented communities in study abroad.
Requirements:
Must be enrolled in an IES study abroad program
Diversity Abroad
Diversity Abroad Overseas Ambassador Program
Stipends of $500 are available for those who successfully apply to become a Diversity Abroad Overseas Ambassador. The money is put towards a Spring or Fall semester volunteering or studying abroad program. Ambassadors are expected to blog about their experiences for the Diversity Abroad community with the aim of inspiring other members to travel.
Requirements:
Must be enrolled full-time in, or recently graduated from, a U.S. university or college
Have a minimum cumulative 2.75 GPA at an accredited U.S. university or college
You are energetic, creative and have a passion for international engagement

School for International Training
SIT Robert Kantor Memorial Scholarship
Each year one student will be granted $10,000 in scholarship aid to study abroad with a SIT program. Funded by individual donors and foundations, the requirements are tight: seeking first-generation college students who've never traveled abroad before, currently attend an HBCU, and demonstrate strong financial need.
Requirements:
Must be enrolled in a SIT study abroad program
HBCU, first-generation college student
Must demonstrate extreme financial need
Must have never previously traveled abroad

Boren Awards
Boren Language Scholarship
Fund study abroad by U.S. undergraduate students in world regions critical to U.S. interests. Boren Scholars and Fellows study a wide range of critical languages, including Arabic, Chinese, Portuguese, and Swahili. Boren Awards are available to students of all proficiency levels who are committed to enhancing their skills.
Requirements:
U.S. citizens at the time of the national application deadline
A high school graduate, or have earned a GED
At least 18 years of age or older at the time of the national application deadline
Planning an overseas program in a country outside of Western Europe, Canada, Australia, or New Zealand
Improve your chances of making your study abroad dream a reality
Every scholarship has a different application process. Some programs will automatically evaluate if you qualify for specific scholarships, whereas other applications require significantly more work. To give yourself the greatest chances of finding funding, apply for as many scholarships for which you potentially qualify. Keep in mind that you can stack scholarships, so don't feel limited to applying to just one or two.
Before submitting an application, thoroughly review the requirements, prompts, and due dates. Whenever the application process includes an essay, ensure you submit your best work -- the time invested will be well worth it! Take your time to proof-read your work and be as honest and forthcoming as possible. Remember that the people choosing scholarship recipients have your best interest at heart and want to provide funding to those most deserving.
Next step: Find and apply for more scholarships on the Go Overseas Scholarships page.