Despite all the anticipation, dreaming and planning that lead up to your plane trip overseas, the reality for many students is that the first few days of study abroad can be rather daunting. After all, no amount of reading, thinking or talking through plans with friends and family can truly prepare you for what it feels like to actually set foot in a new country that is home to a host of unfamiliarities, all while knowing that this foreign location will be your home for the next several weeks, months or more.
Indeed, the first week after you arrive in a new country to study abroad can be the most challenging for students because of the sheer amount of newness that surrounds. From city landmarks to an apartment or homestay to the faces that surround you in class and on the streets, so much around you is new, and learning to navigate your newfound situation will come with its challenges.
If you are reading this from some far-flung corner of the globe feeling a bit lost and overwhelmed, know that you are not alone. Here at Go Overseas, we've all been there before as have many of our readers. We are here to help with a few tips for surviving your first days of study abroad. Buckle up and read on – you'll be feeling at home in no time!
Tip #1. Connect with a Local Expert
Whether you are studying abroad through a company or directly enrolling in a program at a foreign institution, having a local expert to connect with while you are in the country will be an essential step in making you feel comfortable in your new surroundings.
If you are studying abroad through a company, they may arrange an airport pick up upon arrival, or even have a local program advisor or Resident Director who you can connect with ahead of time and meet with in your new host country to help you get your bearings.
If you are studying abroad independently, you can still arrange to connect with a local expert ahead of time. Ask your host university if there are any staff members who are assigned to help study abroad students or if there are any local student advisors who you can connect with. Ask your family and friends if they know anyone in your host country as well. The world is small and you never know who has contacts overseas.
Even if the local expert you connect with will be a stranger upon your arrival, it still brings much peace of mind to have a point of contact should questions -- or an emergency -- arise.
Tip #2. Get Local Cash
No matter where you are traveling it is a good rule of thumb to bring an ample supply of cash with you as a backup. While many places around the world take credit cards or have ATM machines, cash is the best safety net for travel abroad.
In addition to a small supply of U.S. dollars to save for emergencies, you'll also need to have local currency on hand. Don't rely on ATMs or credit cards immediately as cash is still the preferred method of payment in many countries around the world. You can arrange to purchase local currency at a bank in your hometown, or once you land in your new country, exchange a portion of your dollars at the airport.
Pro-tip: Money exchange bureaus in airports charge notoriously high commission, but sometimes this is the most convenient option.
You will likely have quite a few start-up costs in your first days abroad, including food, a SIM card or other incidentals. It doesn't hurt to have a cushion of cash available for all of these unexpected incidentals. Cabs will also be more convenient until you sort out the public transportation system (which can sometimes feel like a serious accomplishment). I recommend exchanging about a week's worth of money, which will give you ample time to settle in and find the nearest ATM.
Tip #3. Call Home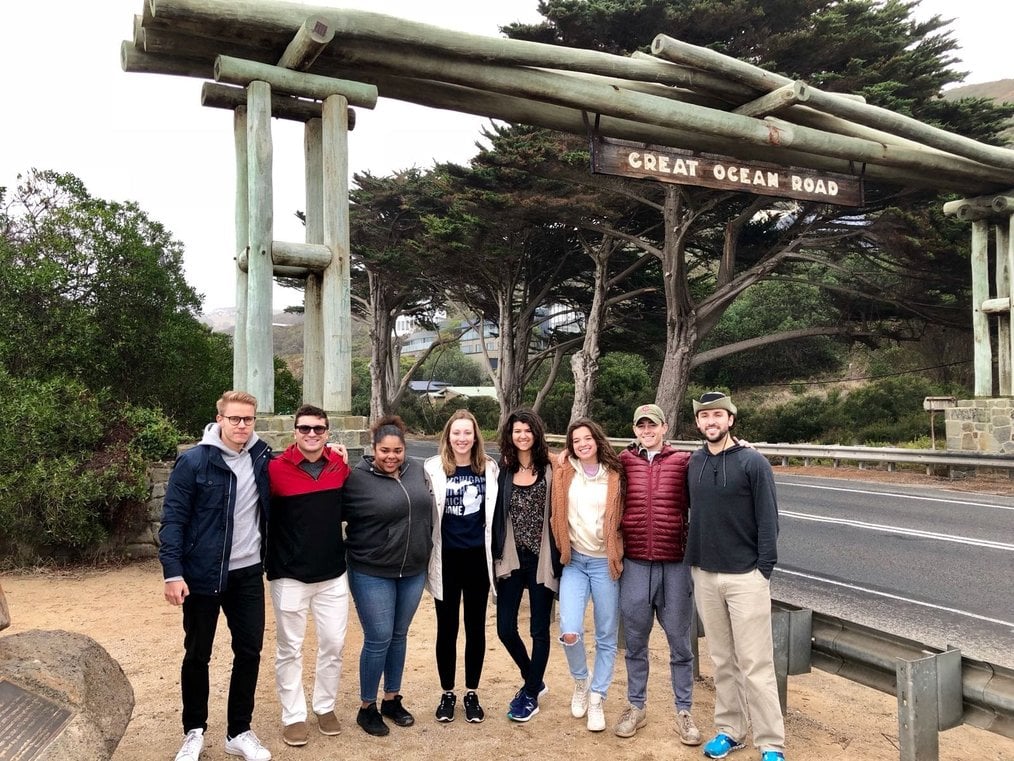 While it can be exciting to immediately revel in your newfound independence overseas, don't ignore your family back home. Your loved ones will want to know you've made it to your new destination safely, so make the effort to contact them and let them know you've arrived safe and sound.
Whether you opt to bring your smartphone or borrow your study abroad office's internet, a quick note/text/hello will make a world of difference for them -- and it'll probably be a fun first storytelling for you as you share the details of your first impressions from overseas.
Tip #4. Adapt to the Local Time Zone
Jet lag can make the first few days in your new home country a bit rough. As you move from one time zone to another your body and mind have some catching up to do and this can be unpleasant. Depending on the time difference you will likely feel groggy and disoriented. Your body can also feel physically weak and some travelers experience stomach issues.
Keep in mind the jet lag will only be temporary. You are now living in a new time zone and need to adjust your inner clock accordingly. Try your best to power through the days and keep to the local time zone. Keep busy, keep moving, go out and stay awake until at least 8 p.m. local time for the first few days. Within a week you'll feel back to normal again.
Tip #5. Unpack and Get Settled In
An important step to making your new location feel more familiar is to make your new living space feel like home. Avoid living out of your suitcase, even if its only for a few days; just unpack already!
It's amazing what something as simple as unpacking can do to make you feel at home. Organize your belongings and put up a few mementos, pictures or decorations that make you happy and comfortable.
Don't be surprised if you need to head to the store to pick up a few items you forgot you take for granted back home such as hangers or extra bedding. Once everything is nice and organized, you'll feel proud of your new space and prepped to make it feel like somewhere you belong. What's more, you'll kick those pesky feelings of homesickness to the curb, and step outside with more confidence than ever.
Tip #6. Be Social
Instead of staying in your room and texting your friends about how much you miss them, now is the time to let your inner extrovert shine and be sociable. Making new local friends will be key to your happiness studying abroad, and the best time to get started is now.
Mix and mingle with other students in your program or housing. Attend any welcome events or orientations and try to talk to as many different people as you can. If there aren't any organized programs for you to participate in, find your own! The internet, with its plethora of social media groups and websites such as Meetup.com make it easier than ever to find places to connect with those who share your similar interests.
Tip #7. Explore Your Campus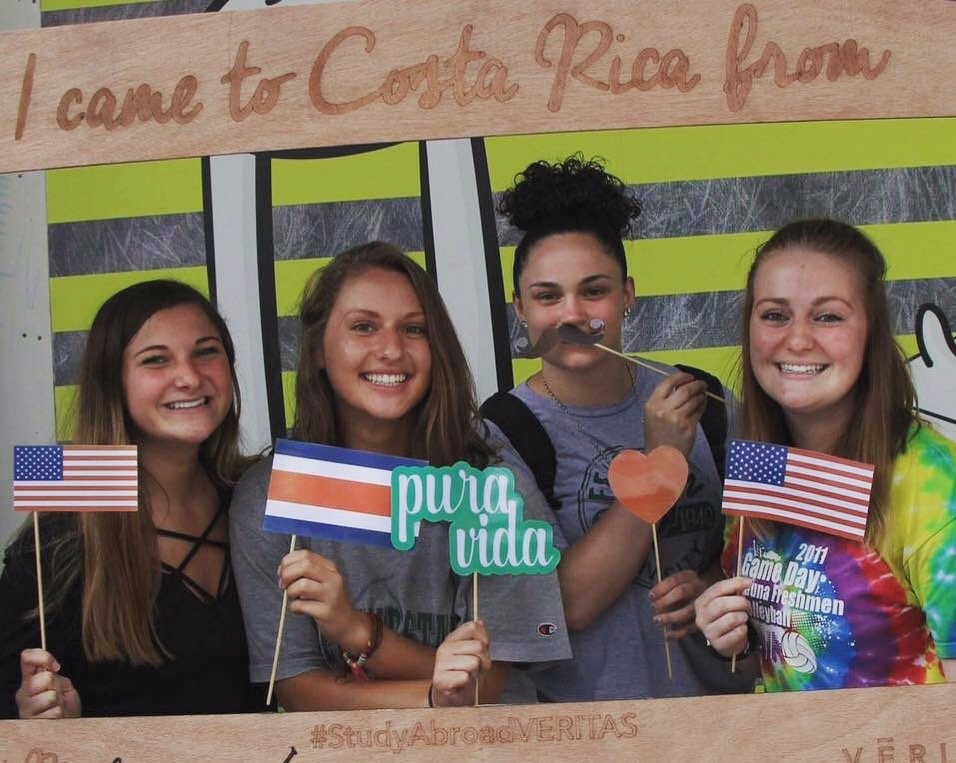 You'll never feel acquainted with your new school grounds if you don't walk around them! Even if you have a map out and look like a total tourist, there's no better crash course in familiarity than exploring by foot.
Seek out the most important buildings on campus, such as where orientation is or where your classes will be conducted. Get the first taste and orient yourself with the routes that will (eventually) become second nature.
Tip #8. Craft a Plan of Attack
You'll quickly come to realize that there are many elements toward settling into a new life abroad that you will need to sort out. From opening a local bank account and finding an apartment to rent to buying a used bike and signing up for classes, the first few days of your study abroad experience will likely involve a lot of setup activities.
To help you feel less overwhelmed, write out a list of all the things you need to do to get established and craft a plan of attack. As you feel lost about your new location, this list can give you a purpose and as you chip away at these tasks little by little, you'll see that each of these mini-victories is another way for you to feel more like a functioning, independent adult in a new country. All of this upfront work will ensure smooth sailing for the coming months, so even if you start to feel like you're barely keeping afloat, just keep going on.
Tip #9. Don't Sweat the Small Stuff
You have four months to make new friends and feel at home, so don't feel down if your first few days don't go as expected – in fact, they likely won't! Just keep reminding yourself: it's only the beginning!
It won't be long until you'll be looking back on your first dazed and confused days abroad and laughing at all the mistakes you made. You'll look around at your life and wonder how you got on for so long without the new friends that you've made, or how you survived your first few days without feeling the confidence you have now in your language skills.
Tip #10. Write it Down
Studying abroad is a uniquely special, often once-in-a-lifetime experience. When time has passed and chiseled away at your memory, you may want to remember the details of your first few days abroad.
Invest in a travel journal, or start a blog, and write down all the details -- the good and the bad -- as you settle in overseas. Writing is a cathartic experience and putting pen to paper to list your problems out may even make them seem less significant to you. If nothing else, writing down your thoughts will be a great souvenir in the years to come as you reflect on your study abroad experience and all the ways it helped you grow.
Whatever adventures may come, you have to start somewhere. The first few days of studying abroad may be filled with some difficult moments and unexpected challenges, but nothing lasts forever and soon your feelings of unease will pass.
Your first few days while studying abroad will often set the tone for your entire semester. Feel proud of your decision to make such a bold step and enjoy all the ups and downs that come with living abroad.
This article was originally published in August 2013, and was updated in September 2018.