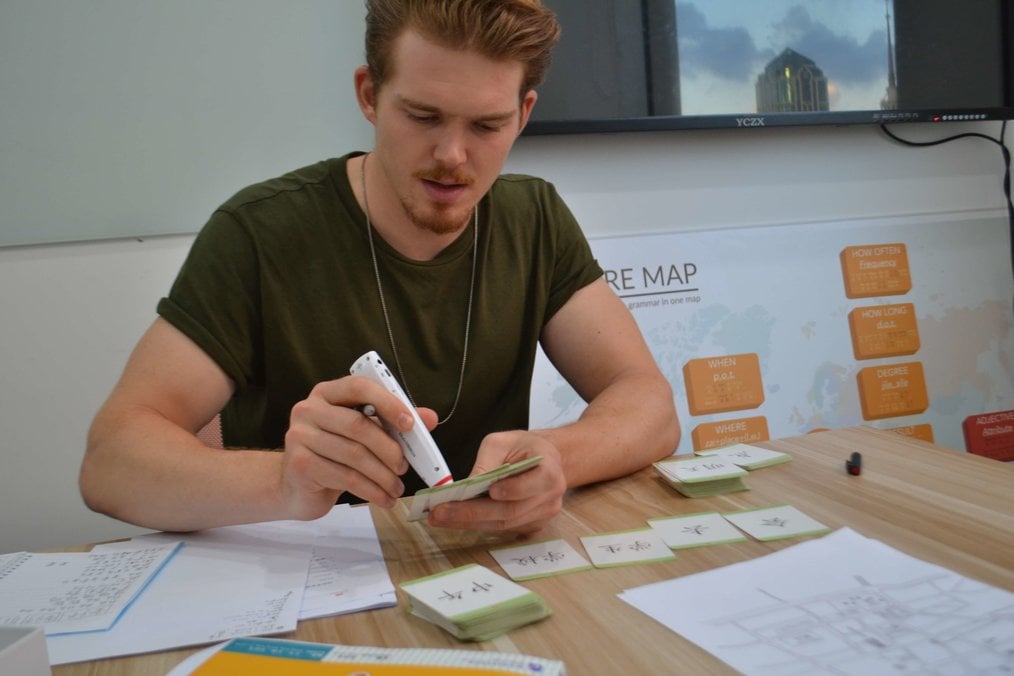 A vast country full of bustling cities, serene mountains, and small villages, China is a fantastic place to teach abroad. Best yet, it has something for everyone -- whether you want the energy of Shanghai or a more laid back and serene town in the countryside.
This massive country is full of diverse culture, unique dialects and varying teaching and living conditions. No matter where you go, you'll explore a new and exciting culture, try exotic foods, and get a chance to learn one of the world's most in-demand languages.
While most teachers typically gravitate towards Beijing and Shanghai, there are so many other cities to choose from. The process of selecting a place to live can be a bit overwhelming, especially when agreeing to move for a year or more! To make your decision a bit easier, we at Go Overseas have come up with a list of the best cities in China to teach English.
Shanghai
Best For: Big city lovers
Population: 24 million
Language: Mandarin Chinese, Shanghainese
Average Salary: 8,400-32,700 RMB/month
One of the most populous cities in the world, Shanghai is a fast-paced cosmopolitan city with people from all over the globe. While the large population and vast landscape of the city can be overwhelming for some, the fact that Shanghai is one of China's most international cities also makes it one of the best choices for teaching English. Of all cities in China, Shanghai is perhaps the most western, so first-time travelers to China who are hoping to make connections with other expats and foreign teachers may find the city the most digestible option in this large country.
Naturally, with an internationally-minded population comes opportunities to teach English. Because Shanghai is such a center for global business, it also means it is one of the easiest places to secure a position as an English teacher. In fact, the largest number of teaching programs are found here. For teachers interested in teaching adults or business English especially, Shanghai is packed with teaching jobs and career opportunities.
Finally, Shanghai's urban setting also makes it an ideal location for those seeking a city lifestyle. Grab a drink at a bar in the French Concession, or spend your evening wandering the Bund, admiring the view of the towering Financial Center sky rises. Home to one of the largest subway systems in the world, its also surprisingly simple to get around this huge city.
Beijing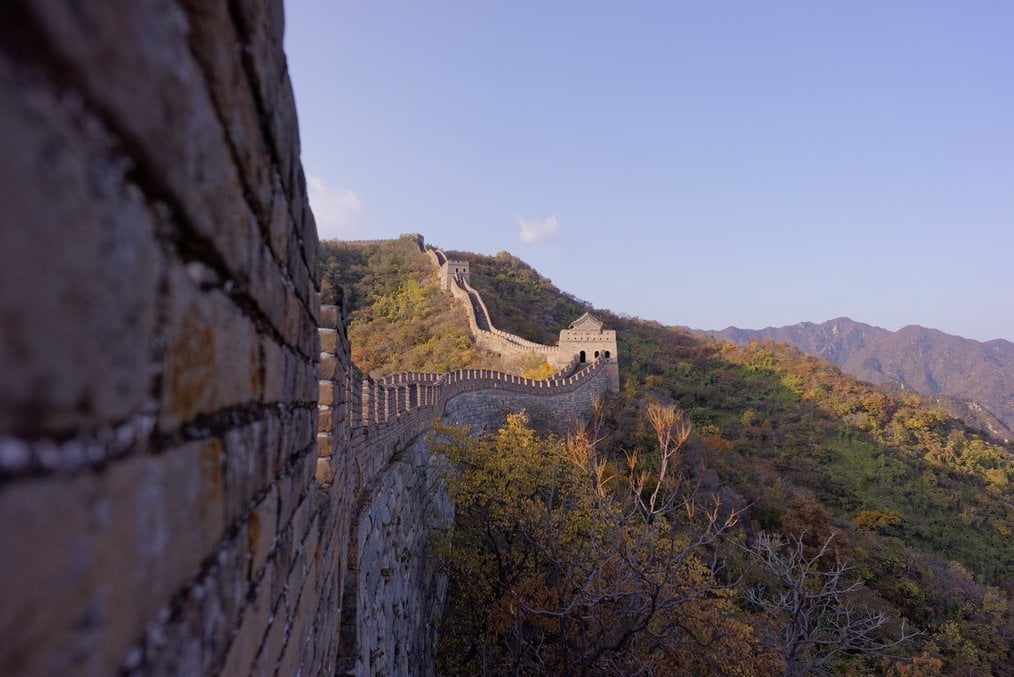 Best For: Chinese culture
Population: 21.7 million
Language: Mandarin Chinese
Average Salary: 8,400-32,700 RMB/month
The second most populous city in China, Beijing has a completely different feel from Shanghai. This historic city is the seat of power in China and known as the cultural center of this vast and ancient country. With so much to do and see including the Great Wall, magnificent Summer Palace, and Forbidden City, Beijing is a place no traveler in China can miss -- and an even more fascinating city to put your bags down in to teach and live.
The Chinese spoken in Beijing is also the standard for Mandarin Chinese, making it an ideal location to learn Chinese. Some schools in the area even offer Chinese classes as part of your teacher package, make sure to ask for that.
As one of China's largest cities, there are teaching jobs of every variety. From large schools that will accept teachers with little to no experience to smaller private academies, public schools, or language schools specializing in business English, you're sure to find a job that's a great fit for you and your qualifications.
Guangzhou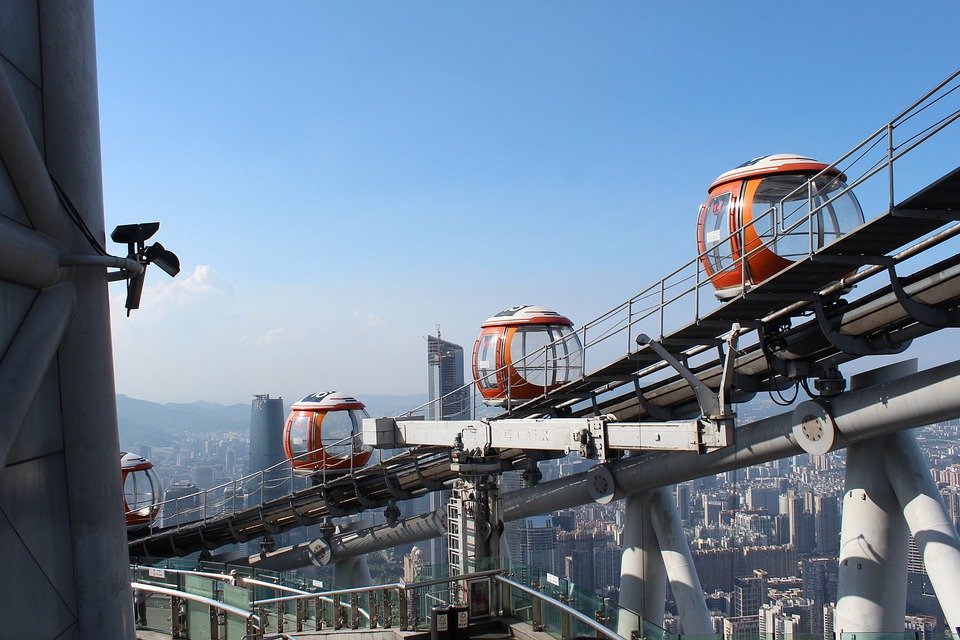 Best For: Off the beaten path
Population: 14.4 million
Language: Cantonese, Mandarin Chinese
Average Salary: 8,000-16,000 RBM/month
China's third largest city Guangzhou may not garner much international limelight in modern times, but its historic location on the Pearl River once made it an important city along the Silk Road. Today the city is home to many of China's factories, in large part thanks to its proximity to Hong Kong.
With mountainous surroundings separately this city from the rest of China, Guangzhou has a unique culture that makes it an interesting destination to teach for those who have already experienced other parts of China. The cost of living is also lower here than in other cities, making it an ideal teaching location for those looking to save.
Apart from Shanghai and Beijing, the highest concentration of teaching opportunities for native English speakers are found in Guangzhou, so there's a wide variety of positions for those with all levels of teaching experience. In fact, there are over 20 teaching opportunities offered in the city through Go Overseas.
Shenzhen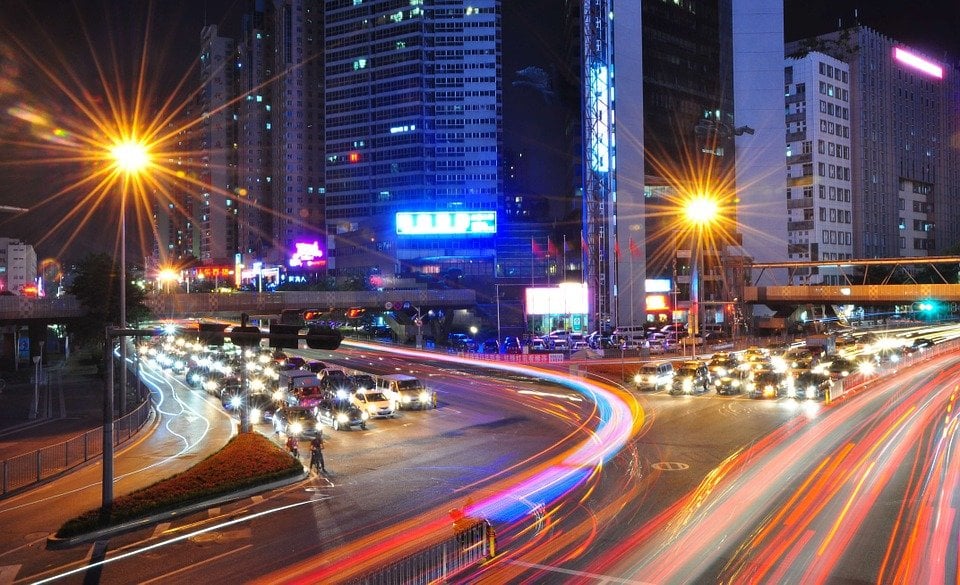 Best For: Warm weather
Population: 12.5 million
Language: Mandarin Chinese, Cantonese
Average Salary: 8,000-16,000 RMB/month
Shenzhen is nestled between Guangzhou and Hong Kong. An extremely new city by Chinese standards, Shenzhen is a major economic center that's only a short subway or ferry ride away from Hong Kong. Warm in the winter and hot in the summer, Shenzhen is ideal for those of you who shy away from the cold. Better yet, it's full of restaurants, bars and shopping so you'll never run out of things to do.
Similar to Guangzhou, the cost of living in Shenzhen is much lower than in other cities in China. Due to the high number of jobs, the city tends to attract Chinese citizens from all over the country. This melting pot makes it a great place to learn about many regions of the country in one base.
Shenzhen is home to numerous international schools, ESL academies, and kindergartens, so you'll have a great variety of options when you start your job hunt here. You'll also have no problem meeting other like-minded expats.
Hangzhou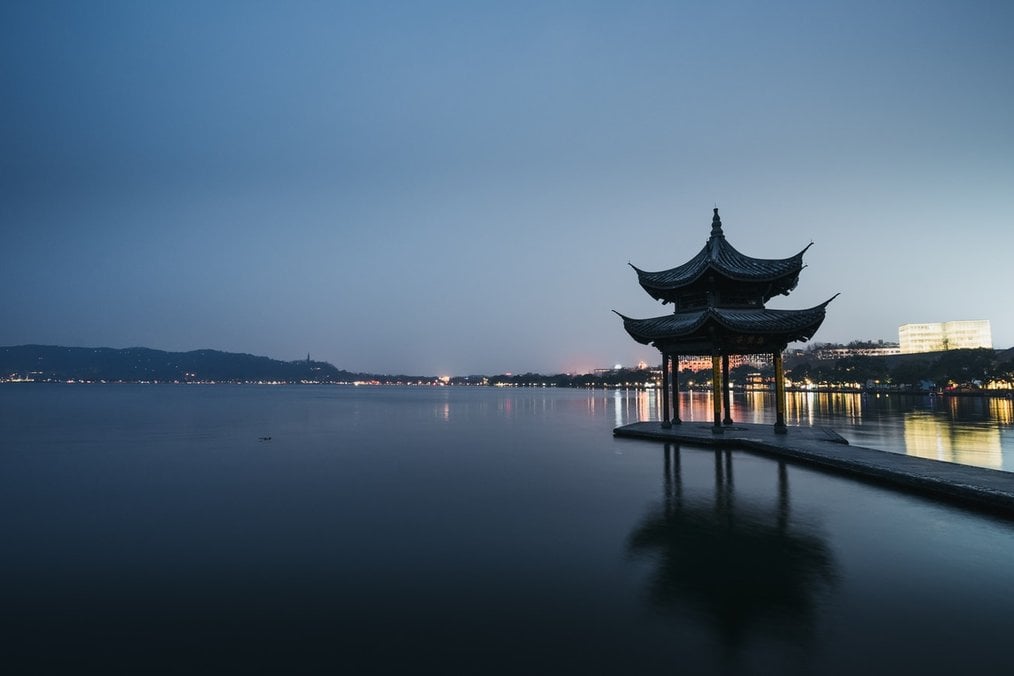 Best For: Inner peace
Population: 9.4 million
Language: Mandarin Chinese
Average Salary: 8,400-14,000 RMB/month
Looking to live and work in a beautiful, serene city full of history and culture? Then Hangzhou is the place for you. Located just one hour via high-speed train from bustling Shanghai, Hangzhou is the perfect mix of old and new. The city is famous for locals and visitors alike thanks to Hangzhou Lake, a peaceful natural setting home to traditional teahouses and lakeside activities.
Surrounded by other big cities like Shanghai, Suzhou, and Nanjing, one can easily explore much of China on weekend breaks from a base in Hangzhou. Though still relatively dense, the smaller setting of Hangzhou makes it slightly more manageable for living, compared with larger cities like Shanghai and Beijing.
With a population of nearly 10 million, by most of the world's standards, Hangzhou is by no means small. Full of local schools, universities, and ESL academies, you'll have no problem finding a job in this city either.
Chengdu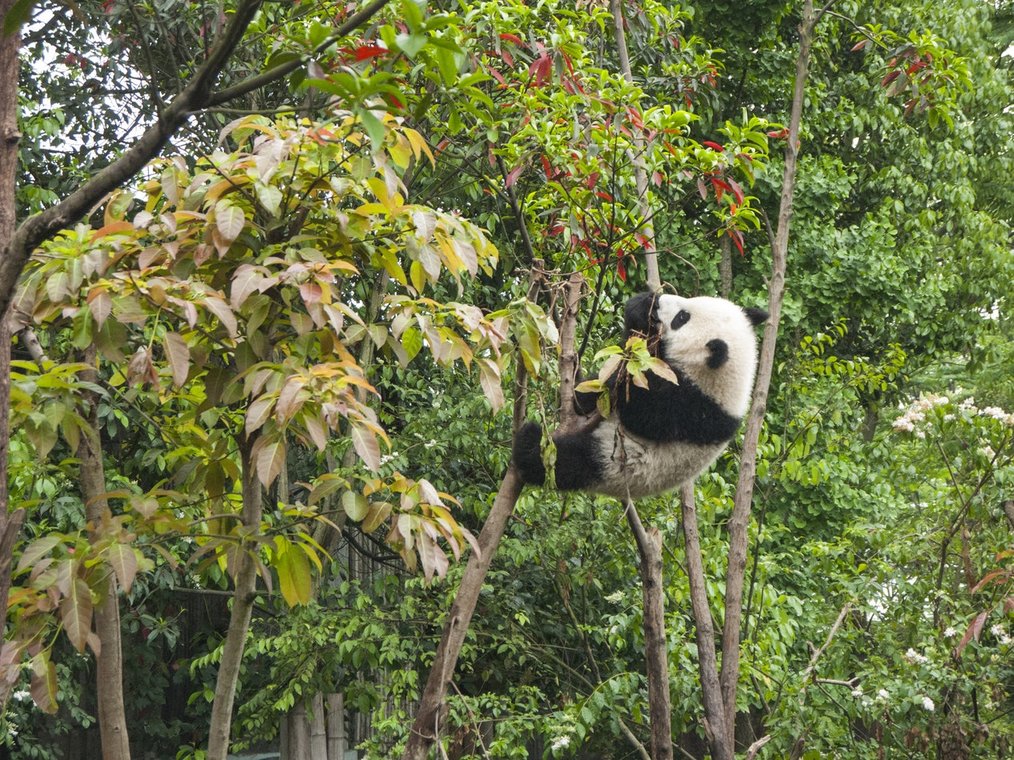 Best For: Foodies and panda lovers
Population: 14.4 million
Language: Mandarin Chinese, Sichuan dialect
Average Salary: 6000 - 8000 RMB/month
Perhaps there is no symbol more synonymous with China on the world stage than the panda. While these charming creatures are found throughout the country, there's no better place for panda-spotting than Chengdu's Panda Reserve, the only place in the world known for successfully breeding pandas every year.
The capital of China's Southwestern Sichuan province, Chengdu is a small (for China's standards anyway), sleepy city with a vibrant expat community, and an affordable quality of life. With a blend of natural and urban settings, many say this ancient capital city makes for the perfect introduction to the true China.
For English teachers who want to live in and explore Chinese culture away from the bustling east coast metropolis cities, Chengdu is an ideal spot. Indeed, the pace of life is much slower in this region of the country than elsewhere, but you'll still find a variety of teaching job opportunities.
Nanjing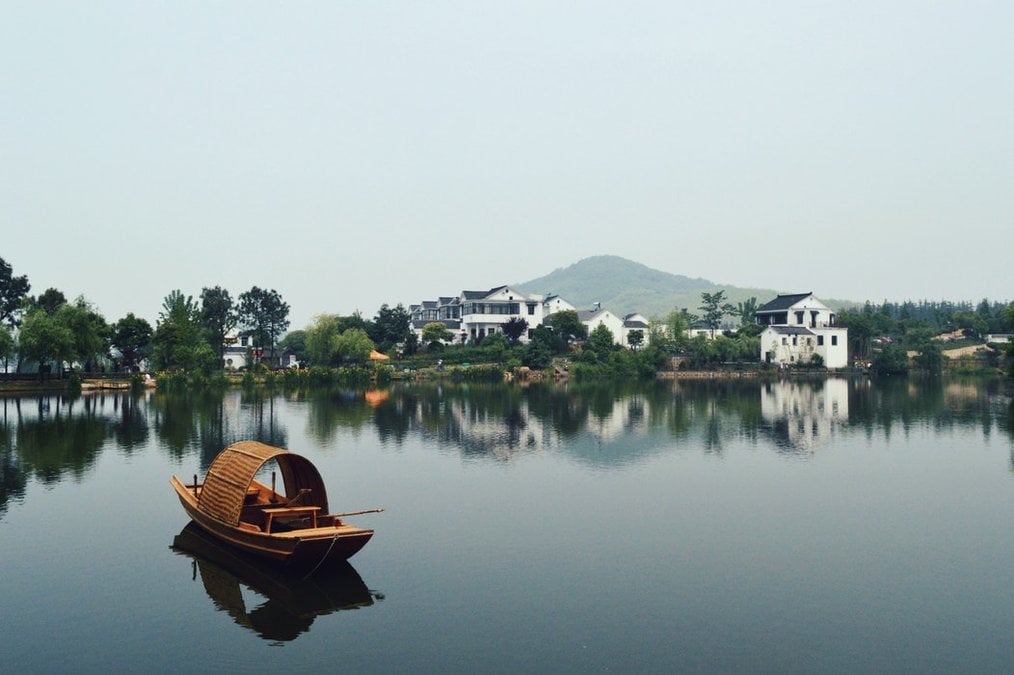 Best For: Recent history and culture
Population: 8.3 million
Language: Mandarin Chinese, Nanjing dialect
Average Salary: 8,000-16,000 RMB/month
As China's "Southern Capital," Nanjing is packed with history and Chinese culture -- so much so that it's known as a city of culture. A beautiful, pleasant, and relatively small city just north of Shanghai, you're bound to fall in love with China while wandering around Xuanwu lake or exploring the Presidential Palace.
For those who want to teach in a city, but without the bustle and crowds of Beijing and Shanghai, the old southern capital Nanjing may be the perfect place for you. When not teaching, spend your afternoons studying Chinese or learning to play mahjong with the retired locals in one of Nanjing's many parks.
Generally speaking, Nanjing has fewer jobs than Shanghai or Beijing., but still enough demand for English teachers that you'll find a position quickly. A lower cost of living means you'll make that teacher salary go further as well.
Xi'an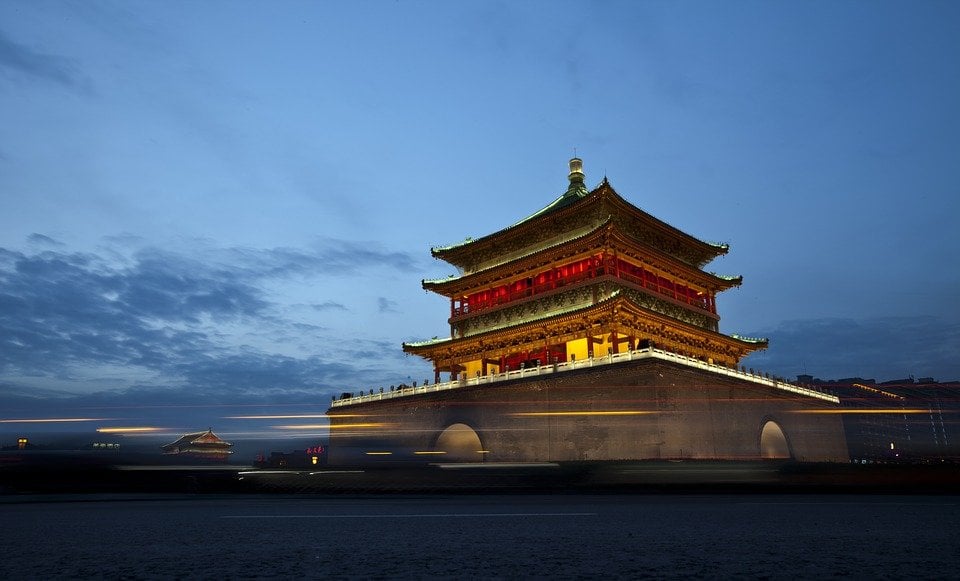 Best For: Ancient settings
Population: 8.4 million
Language: Mandarin Chinese
Average Salary: 8,000-12,000 RMB/month
Located in northwestern China, Xi'an is one of the oldest cities in China and is one of the Four Ancient Capitals along with Beijing, Nanjing, and Luoyang. The culture and history of China are omnipresent within the boundaries of this dynamic city. In fact, the Terracotta Warriors Museum, a UNESCO World Heritage site is located here.
Xi'an is also home to China's space exploration facilities, making it an unparalleled host city for those with an interest in the sciences. Arts and culture also thrive here with a living arts center. The city is also known for being easily navigable on foot, while there also is a metro system.
Opportunities to teach English here are also high in number -- there are 9 teaching programs in Xi'an listed on Go Overseas. Indeed, being the country's center for space exploration, English language skills are in hot demand for both professionals and students of all ages.
Ningbo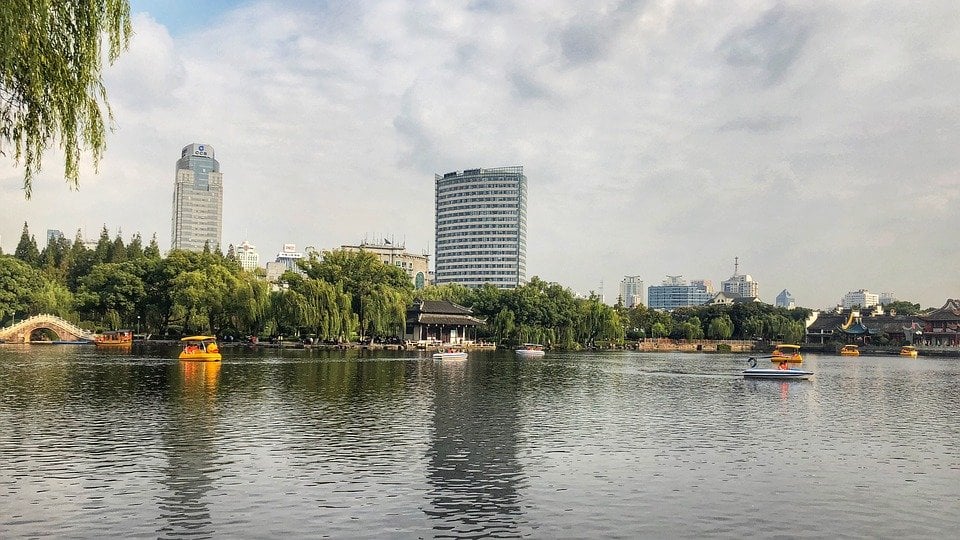 Best For: Industry
Population: 7.6 million
Language: Mandarin Chinese
Average Salary: 10,000-13,000 RMB/month
Located on China's east coast, Ningbo is only two hours by train from Shanghai. With a long history of trade thanks to its oceanfront setting, Ningbo is global in its mindset. Add in its proximity to the largest city in China and Ningbo is also a rapidly growing in population and home to many international businesses.
Ningbo is known for its modernity and emphasis on health. Newly built skyscrapers sit side by side ancient Buddhist temples. Local markets feature many ingredients that have long played a role in traditional Chinese medicine.
With such a high number of global businesses, there is also a large demand for English teachers. As Ningbo is less known to many expats, you may find it easier to snag a teaching job here, away from the competition you'll find in other big cities.
Which City is Right for You?
The first step in choosing where to teach in China is to decide what kind of setting you're looking for.
Would you like a big city, small city, or countryside location? Big cities like Shanghai, Beijing, and Shenzhen are packed with teaching jobs, and you'll be able to command a high salary. If you're looking for a fast-paced environment, a large expat community and a wealth of jobs and opportunities, a big city might be for you.
Smaller cities like Nanjing, Hangzhou, and Chengdu have a slower-paced more immersive environment. With smaller, tight-knit expat communities, it's easy to have friends from China and abroad. While there are fewer jobs to choose from, there's also less competition. This can lead to a more relaxed and lenient work environment, as well as a closer bond between teachers and their host schools.
You may also want to consider getting off the beaten path, living in a city your friends back home have never heard of. Consider Guangzhou near Hong Kong, Ningbo, or Xi'an. You'll have an incredible and unique experience, and you'll be able to have your first pick of the teaching jobs in those cities. Locals will also be extremely excited to have you, and will really take the time to introduce you to Chinese culture and the unique aspects of the area you're in.
Finally, you can always find a job in the Chinese countryside -- not in any of these cities --, working for a local school. While your salary may not be high, you'll have an extremely immersive experience. It may be more difficult to find a teaching job outside of the city, but there are plenty of programs like the Peace Corps and Teach for China that will place you in communities that really need your skills. Your school may not have ever had a foreign teacher before! That gives you an amazing opportunity to make an impact on your students and community while teaching in China.
This post was originally published in March 2015, and was updated in November 2018.
New Jobs in China