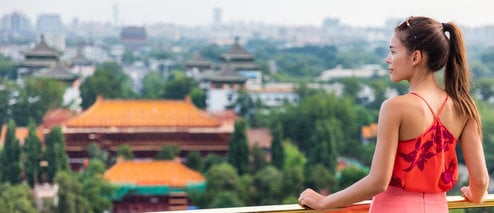 Teach Abroad
The Ultimate Guide to Teaching English in China
China is one of the most popular destinations for English teachers, drawing thousands every year to work with very young children, adults, and everyone else in between. Dig into our ultimate guide for everything you need to know about teaching abroad in China.
If you're looking to have an incredible teach abroad adventure, you really can't go wrong with China. Hike the Great Wall, learn Chinese, try new and exciting food, and work with students who are incredibly excited to have you. What's not to love?! The Chinese teach abroad industry is booming, and with more jobs than there are teachers, it's almost too easy to get an amazing job teaching abroad in China.
Whether you're passionate about finding a job in China, or just a bit curious to learn more, we've created the ultimate guide for teaching abroad in China. Here we'll go over what types of jobs you can apply for, the qualifications you need, how to go about applying, and typical salaries and benefits to expect. We'll also go over some of the best cities and teaching opportunities to consider when you apply.
No matter where you are in the teach abroad process, this ultimate guide is for you!
Best cities to teach in China
China is a massive country full of diverse cultures, unique dialects, and varying teaching and living conditions. While most teachers typically gravitate towards Beijing and Shanghai, there are so many other cities to choose from.
The process of selecting a place to live can be a bit overwhelming, especially when agreeing to move for a year or more! To make your decision a bit easier, here are some of the best and most popular cities in China for teaching English.
Hangzhou
Chengdu
Guilin
Nanjing
Harbin
Beijing
Shenzhen
Shanghai
Xi'an
Ningbo
For more information on the above cities, check out our article on the 10 best cities to teach English in China.
Qualifications you need to teach in China
In order to teach legally in China, you'll have to meet a few qualifications:
Passport from one of seven "native speaker" countries (US, UK, Canada, Australia, New Zealand, Ireland, and South Africa) OR be a certified teacher in your home country
Authenticated bachelor's degree
TEFL/TESOL/CELTA or a teaching certificate
Clean criminal background check
Under the Chinese retirement age of 55 (women) or 60 (men) years old
The qualifications for teaching abroad in China are strict, and many people who don't qualify choose to teach in China on a tourist or business visa unofficially. This is extremely common in China, but this is also illegal and very risky. It is not recommended to enter China planning to teach illegally.
If you meet the qualifications, you'll need to apply for a Z Work Visa (NOT a Business Visa), in your home country or Hong Kong. Your company should provide an invitation letter and other relevant documents like a foreign expert permit. Then you'll need to go online and fill out all of the appropriate visa forms.
Once you have all of your paperwork, grab some passport photos and head to your local consulate to apply for your visa, which should only take a few days. Some consulates will let you expedite your visa for an extra fee, which can be economical if you're staying in a hotel. However, do your research first, because some consulates don't allow this.
Read more: How to Get a Work Visa for Teaching English Abroad
Types of English teaching jobs in China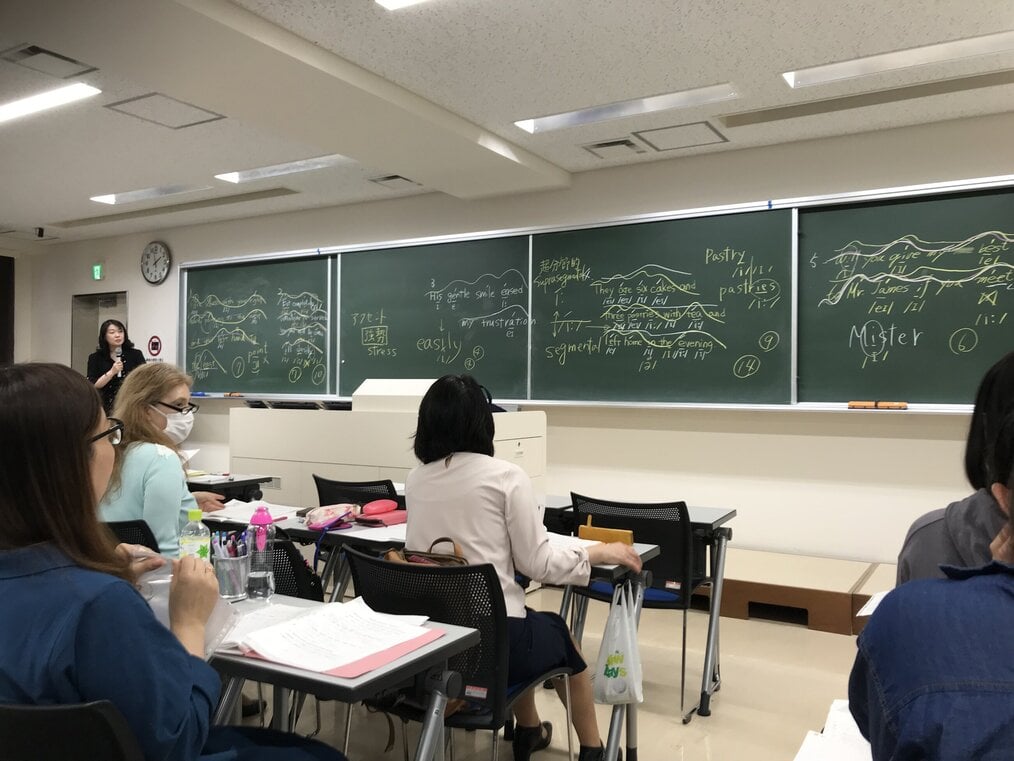 The Chinese teach abroad market is booming, and new schools are always looking for foreign English teachers. For the most part, China has three main types of schools where you might be working: public schools, training centers, and international schools. These types of schools are all very different from one another, so it's a good idea to familiarize yourself with each type of job so that you can know which one is best for you!
Chinese public school jobs
Many public schools in China hire oral English teachers to work with their students on speaking and listening comprehension.
While working at a public school, you'll most likely be a supplemental English teacher. Your students will typically have a Chinese English teacher that teaches grammar and prepares students for the test; however, these classes typically involve almost no spoken English. Your job will be to come in once a week (or once every two weeks!) and help your students get comfortable speaking English.
Chinese public schools typically have very large class sizes. You'll probably be teaching between 30-50 students in a class depending on their age range. You'll also be holding your classes very infrequently. For example, when I worked at a public school, I taught my classes once every two weeks and I was the only oral English teacher in the school.
Finally, if you work at a public school, your classes will be M-F from around 8 am-4 pm with a big break for lunch. If you really want a consistent Monday-Friday schedule, teaching at a public school is probably the best fit for you.
Chinese training center jobs
Chinese training centers are another popular place to work in China. These private for-profit centers typically work with students in the late afternoons, evenings, and on weekends. While this works for some people, keep in mind that if you work at a training center, you will probably not have a typical Monday-Friday schedule.
At a training center, you'll most commonly be teaching basic oral English, however, there are also plenty of other jobs you might find. You can work as an SAT tutor, TOEFL teacher, college counselor, debate coach, public speaking coach, or anything else imaginable! While some of these jobs can be found at public schools, you'll typically find them at training centers.
Training centers also cater to a wider audience than public schools. You may be working at a kindergarten teaching English to 4-year-olds, or you could be teaching business English to adults. The world is your oyster!
Finally, training centers tend to have much smaller class sizes than public or private schools. The average class size at a training center is around 4-8 students per class. However, depending on your job, you might even be meeting with students one-on-one!
International schools
If you're a qualified teacher in your home country with two years of teaching experience, international schools are definitely the best place for you. Here you can teach any subject in English: whether it's math, science, business, history, or... English!
These schools typically cater to the children of international residents, or Chinese students intent on going overseas for high school or college.
While the qualifications for this type of job are a bit higher than that of a public school or training center, the benefits and salary are better, too!
Other types of teaching jobs in China
These aren't the only jobs that are available in China. You can always find a job teaching at a university. While the pay is a bit low compared to other job types, you will also have tons of free time since you will only be teaching a few classes per week.
You'll also see jobs for private schools, which fall somewhere between public and international schools in terms of their offerings and qualifications. Many private schools are run in exactly the same manner as public schools but potentially with slightly smaller class sizes. While other private schools have a similar feel to an international school, and may even have an international curriculum program where some of the students study full or part-time in English.
Finally, you might want to also look into specialized pre-university schools catering to students who have already graduated high school but want to go to college abroad. Maybe they didn't do as well as they'd hoped on the Gaokao (Chinese university admissions test), or maybe they just didn't have enough time to prepare for Western university applications. Either way, here you can help students prepare for exams like the TOEFL, IELTS, SAT, ACT, and more!
Applying for teaching jobs in China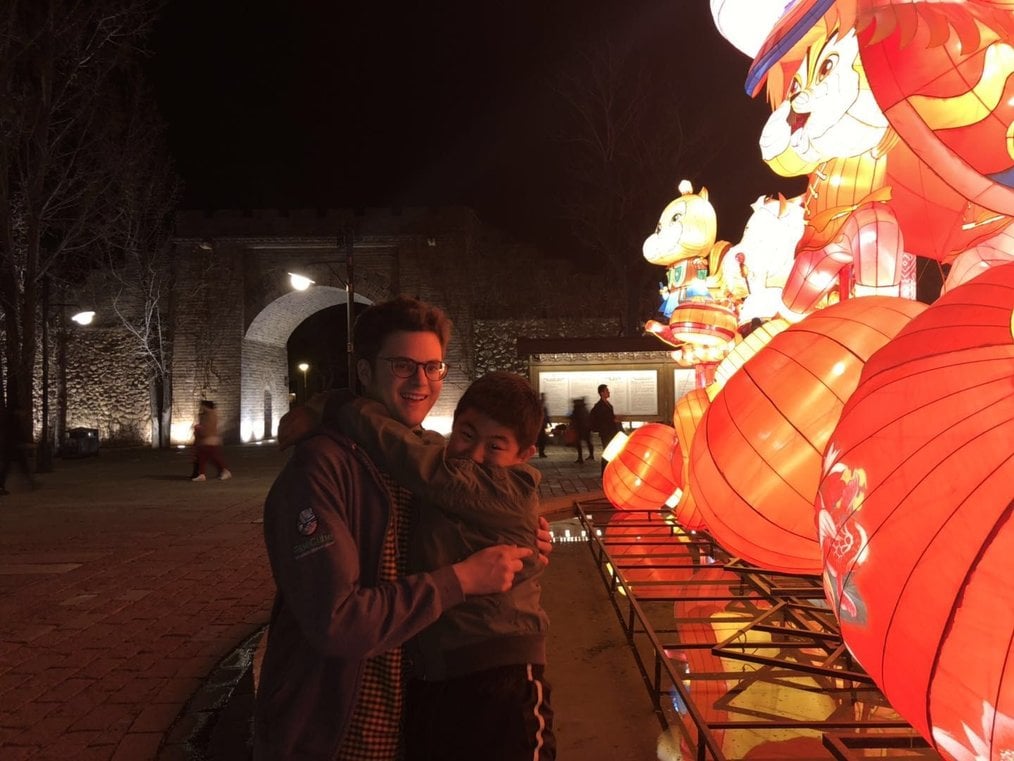 Now that you know you want to teach in China, there are a few different ways you can apply for a job. You might end up applying directly to a school or training center, or you may end up working with a recruiter or teach abroad program.
Applying directly to teach abroad
Many training centers, especially larger chain schools, have their own HR department and recruitment team. If you apply for a job directly through a school website or a job listing, and the person you are chatting with is a representative of that school, then you are applying directly.
When you apply to teach in China, you can definitely find a few good schools and apply directly through their site without the help of a recruiter or program. If you have a friend who is teaching in China, they can also help you apply directly to the school.
Using a recruiter to teach in China
However, if you want to teach abroad at a public school or non-chain training center, chances are that you will end up using a recruiter to teach abroad. Recruiters can help you apply to teach at many schools that seem like a good fit for you. The best part? Working with them is completely free!
Recruiters are actually paid by the school to help find qualified teachers, and only receive the money once you have arrived in China. Because of this, they'll be more than happy to help you apply for a few jobs, get your visa, or answer any questions you might have.
Just be aware that these recruiters work for the school and not for you, so definitely don't pay them any money, and do your own research before you sign any contracts or agree to anything. Any recruiter that pressures you into a school you're not interested in isn't a good recruiter.
Apply through teach abroad programs
You might have seen a few teach abroad or TEFL programs in China as well. This is another common way that many teachers get their first start in China.
The main difference between a teach abroad program and a recruiter is the application process, branding, and "perks." Typically you apply to a program directly and then are accepted. Later on, you will be assigned a school, in which you may or may not have any say.
The salaries at teach abroad programs tend to be a bit lower than what you might receive if you applied directly or used a recruiter. However, these programs often offer perks like a free TEFL, orientation, Facebook community, Chinese lessons, and more.
Salary expectations for teaching abroad in China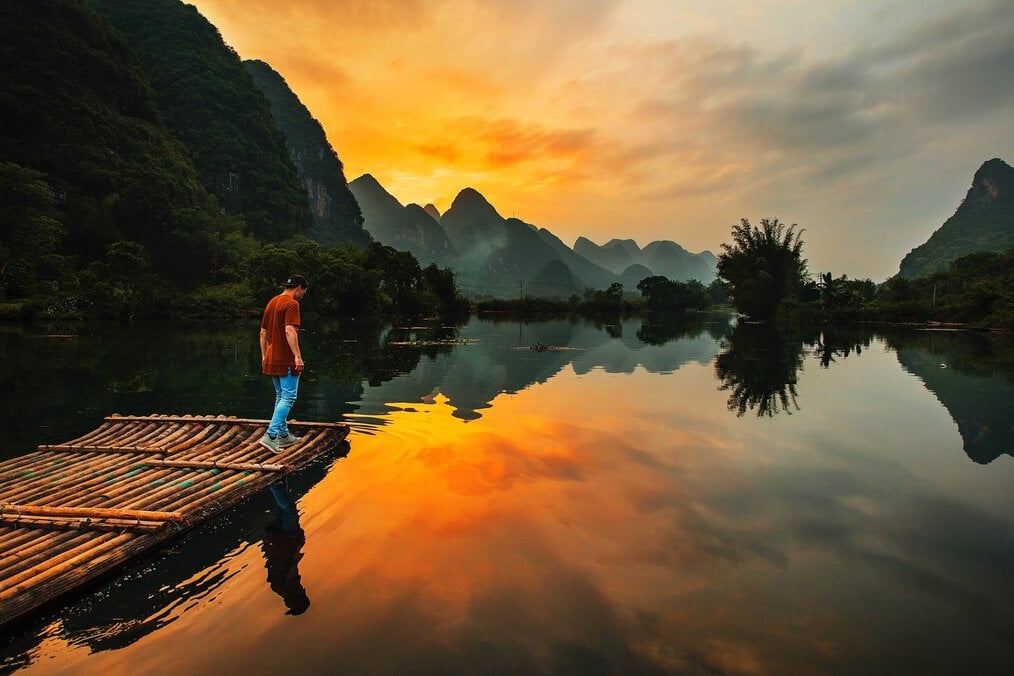 Want to know if the job you're looking at has a good salary? Well, you've come to the right place! We'll go through each type of job and I'll give you the appropriate range of what a decent salary looks like. While you will find jobs paying less than this, I'm a firm believer that you shouldn't take a job that pays below average unless they offer crazy benefits or give you a ton of free time.
Understanding Chinese salaries
Most jobs in China will display the monthly salary rate. So instead of telling you your salary for the entire year, they'll give you the salary you'll be making per month in RMB.
It's also pretty standard in China to tell you what your salary will be after tax. This means that the salary they give you is the actual salary that will be deposited in your bank account. Chinese taxes automatically come out of your salary each month, so you don't need to worry about paying them. If your job tells you that your salary is after tax, it means that this is the salary you'll actually be pocketing once the taxes are taken out.
If for some reason your job tells you your salary before tax, you will need to ask them what your salary will be once taxes are taken out. You should be comparing all of your salaries after tax to see how much you'll actually be taking home.
Salary expectations for English teachers China
Of course, salaries vary by location, type of job, and even the school or organization you work for. To get an idea of what you can earn and where here are some of the typical monthly salaries across China:
Large cities like Beijing and Shanghai: 10,000-15,000 RMB ($1,400-$2,100)
Slightly smaller cities like Nanjing, Hangzhou, and Xi'an: 8,000-12,000 RMB ($1,120-$1,680)
Experienced teachers: 14,000-20,000 RMB ($1,960-$2,810)
International school jobs: 20,000-30,000 RMB ($2,810-$4,215)
University jobs: 6,000 RMB ($840)
As you can see, monthly pay varies widely based on a variety of factors. Benefits for teachers in China, though, are among the best in the world, so even if your salary seems a bit low, you'll find your money goes far after everything else is included.
Read more: What Salary Will You Earn Teaching English Abroad in China?
Benefits for teachers in China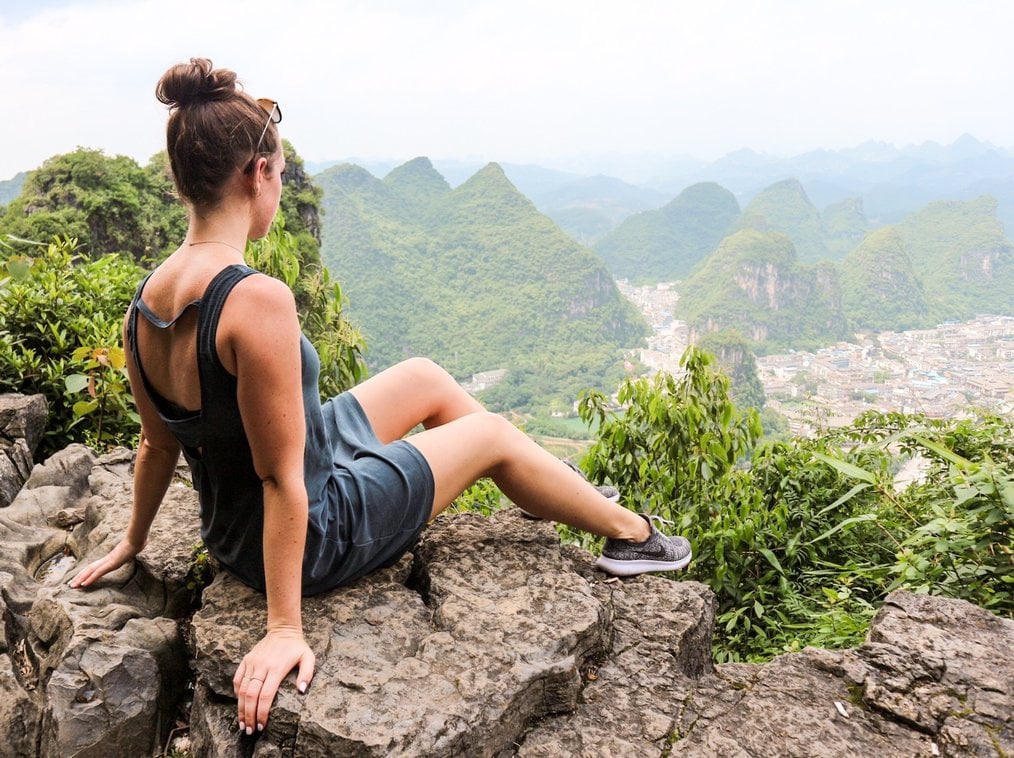 Aside from free housing, there are a few other benefits you should expect, or at least look for, when you're applying to work in China. Teaching abroad in China has its perks, and you should definitely factor your benefits into the final decision when choosing which job you'll take!
Free housing or a housing stipend: If you're teaching in China, you should definitely have either a provided apartment or a hefty housing stipend. If for some reason this is not included in your job, you should definitely have a super high salary to make up for this.
Free flight to & from China: Most schools in China will offer you a free flight to and from China at the beginning and end of your contract. These flights are typically reimbursed, which means that you will pay for the fight and they will pay you back.
Free health insurance: Legally, your school should also provide you with health insurance. Most schools choose a catastrophic health insurance plan, which basically means that you will pay for all doctors and hospital visits up to the insurance limit, which tends to be $100-$200. After you have paid this amount, the insurance will then kick in and cover the rest. Since Chinese healthcare is so affordable, it's actually hard to go over this amount in one doctor's visit.
Holidays & vacation days: As a teacher in China, you are entitled to all school or public holidays depending on where you work. Your school may or may NOT offer paid vacation in addition to this. That said, if you work at a training center, you should at least have the option to take an unpaid vacation.
Visa help & reimbursement: if you are working legally in China, your school should definitely help you get a visa. They will need to procure a work permit and create a letter of acceptance for you so that you can apply for your work visa and arrive in China. They should also help you understand how to apply for your criminal background check and degree authentication. If you used a recruiter, they will typically help you with all of this instead of the school.
Again, all of the above may not be offered or the terms may be different depending on where you will be working. What you accept is up to you, just make sure you're happy with the job you take!
5 great teaching opportunities in China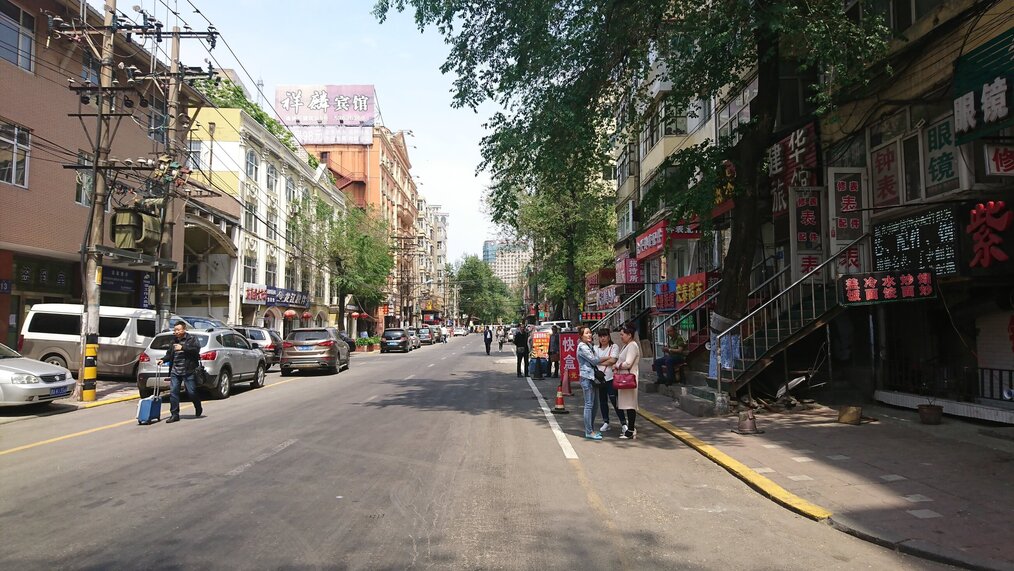 Now that we've completely convinced you to teach abroad in China, I'm sure you're wondering: Where can I find the best jobs?
Well, we at Go Overseas have compiled a few amazing opportunities for you to have a look at. Even if you plan on spending days combing through job listings or recruiter websites, these five jobs are a great place to start!
1. Teaching Nomad
Teaching Nomad is one of the most-reviewed teaching opportunities on Go Overseas for China, and for good reason. They work to place teachers in over 40 cities across China, and you can teach English and other subjects too! They also have a variety of different teaching jobs and can work with teachers from complete beginners to experienced professionals.
Read all reviews of Teaching Nomad →
2. Impact Teaching
Impact Teaching offers teaching jobs with students of all ages, from children to adults in public or private schools or training centers. Placements are available in Beijing, Chengdu, and Shanghai.
3. TravelGrad
TravelGrad is designed for new graduates who want to step into 10 months of teaching in China. If you're nervous about teaching abroad, TravelGrab has your back! Work in public or private schools in cities like Beijing, Shanghai, Foshan, Shenzhen, and more.
Read all reviews of TravelGrad →
4. The Fewer Things
The Fewer Things places teachers across China, including common cities like Beijing, Shanghai, and Nanjing, as well as less-common spots like Foshan and Jinan. You can expect to have flights to and from China as well as visa costs reimbursed. Past participants rave about the unparalleled support.
Read all reviews of The Fewer Things →
5. Teach English Global
Teach English Global is another teaching opportunity with strong reviews that will help you get a good sense for what teaching in China is really like. They help teachers find roles in cities across China, working with K-12 students in public schools, training centers, kindergartens, and international schools.
Before you go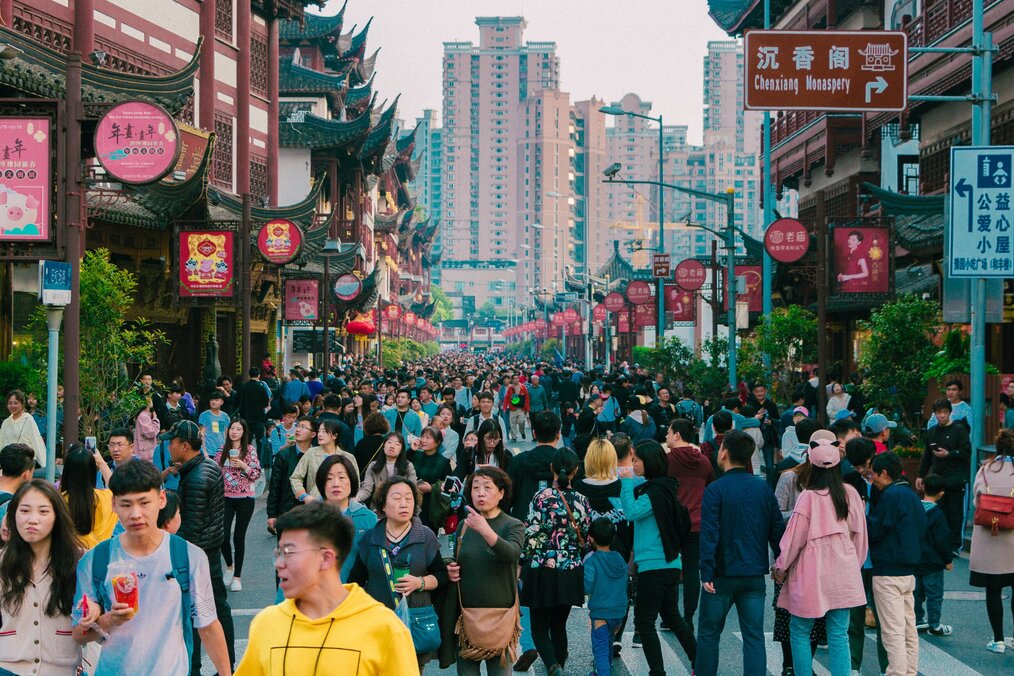 Before you jet off to your new life, there are a few things you'll want to take care of at home. Here are a few things we recommend doing in advance of hopping on a plane to China.
Begin saving for start-up costs
In the months before you leave, you'll want to start saving money. Even though your plane ticket and housing will likely be paid for by your employer, you might not be paid for these things upfront. Many companies want you to purchase your own plane ticket, which they will eventually reimburse.
If you're living in an apartment provided by the school, you won't have many costs upfront, but if you have a housing stipend you will still most likely need to pay for the deposit, which is usually 1-month's rent, along with an agency fee, which is typically half a month's rent. This can be a HUGE shock, especially if you have a high housing stipend. I had to pay over $1,000 for all of those things!
Most Chinese apartments come furnished, but not every apartment has all of the supplies you need; bedding, kitchenware, and other homey items for your apartment can add up. Don't forget about feeding yourself and surviving for the first month or two depending on when your first paycheck goes through!
The best way to combat any money surprises is to ask your school upfront what will be paid for or included. Will you be paying the deposit? What kind of items are included in your apartment? How long will it take to be reimbursed for your flight? While it might seem awkward, you don't want to be blindsided like I was.
Read more: What Salary Will You Earn Teaching English Abroad in China?
Buy a VPN
Many popular sites in China are not accessible over the standard internet service provided in places like your apartment, cafes, or at school. Facebook, Twitter, Youtube, Instagram, Snapchat, Gmail, Google, Google Docs, Google Maps, basically anything with the word Google...
Can you survive without all of those sites for a week or two? Maybe. Can you survive without all of them for a year? Probably not.
It is possible to access these sites with a virtual private network (VPN), though, which is a service that hides your IP address and keeps your internet browsing encrypted. There are several VPN providers out there so you can shop around. Be sure to sign up for a VPN before you get to China as most provider sites are also blocked.
Download helpful Chinese apps
Before you head to China there are a few apps you'll want to download. Firstly, WeChat will become your life in China. Not only does everyone use WeChat to text, but it's also the most prominent social media platform. You can join expat groups, and group chats with your coworkers, share documents, transfer money, find a taxi, read blog posts, book plane and train tickets, and much more!
Next you'll want to download Pleco, a Chinese dictionary app, as well as Baidu Translate (iPhone). While you can manage to get around China without speaking Chinese, it will be much easier if you can learn a few survival phrases and translate things on the go.
Tip: Be sure you unlock your phone before you leave for China. Everyone in China uses WeChat to communicate, so you'll need to pick up a SIM card to be able to access local cell service. If for some reason you can't unlock your phone, pick up a cheap basic smartphone for about $100 once you get to China.
Do some shopping
Rather than waiting to buy new work clothes in China, you should get most of what you need before you leave. Unfortunately, clothes and shoes are actually more expensive in China than they are in the US. While some items may be more affordable in China, you'll find a wider selection of sizes and prices Stateside. If you really need to buy something though you can find it at H&M or Taobao.
Certain toiletries and personal items are also pricier in China. Deodorant, sunscreen, moisturizer, makeup, and feminine hygiene products tend to be more expensive than what you can buy at the local Walmart or Target. If you have your favorite products, it would be worth it to stock up before you go.
Prepare for your big adventure in China!
Now that you've made it through the entire guide, you should have a much better idea of what to expect when it comes to teaching abroad in China. From salary and benefits expectations to how to find a job and where to live, we hope you now know which type of job is right for you!
Teaching abroad in China is an incredible adventure, and we know that preparing for this big step can be a bit daunting. It's our hope that this ultimate teach abroad guide will make your decision to embark on this experience of a lifetime just a little bit easier.
If you're ready to take the next step and start applying for jobs, be sure to check out the jobs above, and scan through our entire list of teach abroad jobs in China. Good luck, and get ready for the adventure of a lifetime!
Recent Teaching Job Opportunities in China