7 Things to Consider Before Teaching Abroad with Your Family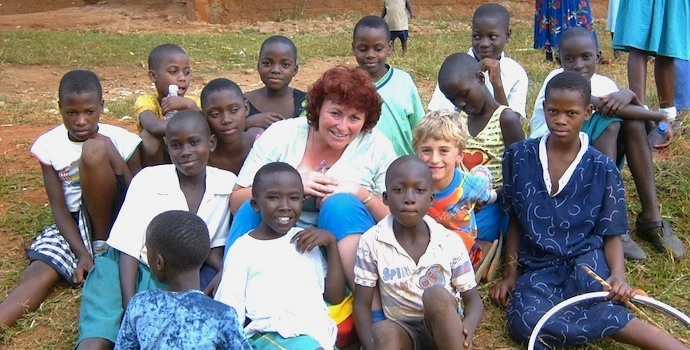 Just because you're with children doesn't mean you have to give up on your prior dreams of teaching English abroad. The opportunities to learn, grow and make a global difference are open to your dependents too, albeit in another regard.
If you're married and your spouse wants to teach as well, read these tips for teaching abroad as a couple -- you can both get a job! Teaching abroad can be a cultural and educational experience for the entire family and there's absolutely no reason why you should think you can't teach abroad with your family. You will, of course, have a few extra things to consider that solo teachers don't. Here are seven things to consider before moving your children across the world:
Things to Know Before Moving Your Family Abroad
1. Childcare
If your children are too young for school, you'll want to consider who will take care of them while you're teaching. In most countries, you can hire an affordable nanny to come to your home while you're away. Seek advice from coworkers and friends when it comes time to finding one, but be aware that language barriers will likely exist. On the other hand, this language barrier could work as a benefit as young children will have the opportunity to quickly learn the local language from his/her caregiver.
Ask the hiring staff what others in your situation have done in the past, and seek their suggestions.
2. Education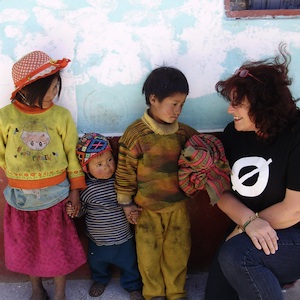 If you're child is of school age, you'll want to think through the various options for education. If you're a qualified teacher in your home country, you're fit to teach at an international school where most benefits packages will include free tuition for your dependents. If you're planning to teach at a government school or a language institution, you'll have to consider other options such as homeschool and online courses, or simply enrolling them at the school where you'll work. Ask the hiring staff what others in your situation have done in the past, and seek their suggestions.
3. Language Barriers
If your children are younger than five, they'll pick up the local language quite quickly just by playing outside with the neighbor kids. If they're much older, say teenagers, you'll want to question if this will be an issue. Ask them about their interest in learning the language and decide if language lessons are a necessary component to your travels. This will be a primary issue especially if you plan to enroll them in a public institution where only the local language is spoken.
4. Bullying
Kids will be kids and in the same regard that bullying is an issue in our American schools, it's true in other countries as well. Enrolling your children at a local school could mean they are the only foreign students there, which also means they'll look and behave differently from what the local children are accustomed to, and bullying could arise. Talk to you kids about the risks, and devise a plan for action if the situation develops.
Enrolling your children at a local school could mean they are the only foreign students there.
5. Living Arrangements
In countries where housing is provided by the institution, they'll likely work with you to accommodate a larger than normal space for your family. Make sure you prepare them in advance so you don't wind up a three person family in a small one-bedroom apartment like Joslynn of Joslynn in China did when she moved with her 13-year-old son and then adopted two Chinese daughters. If the school doesn't provide accommodation, you'll want to do lots of research on the local arrangements nearby, and public transportation within the city.
6. Leisure activities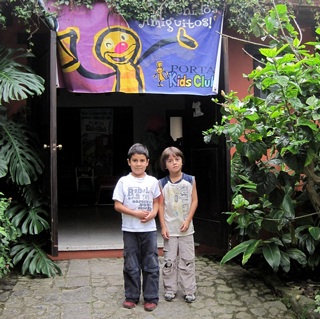 It's important to consider how your children will spend their free time in a culture vastly different from their own. Do they want to take up Tai kwon do lessons, learn to play the guitar, focus on learning the language? Will they put up a fight if they're unable to keep up with their favorite sports and hobbies abroad?
It will likely take time for them to make friends and settle in, and you don't want boredom to interfere with the experience in a negative light. Speak with them about how they want to fill their downtime, and urge them to do their own research on things to do in the country. Encourage them to look at this as an opportunity to grow in unexpected ways, and potentially have an incredible, life-changing experience.
7. Money
Some countries like South Korea or China might pay well enough to comfortably care for you and your family, but salaries in other places, such as Europe and South America make saving for unexpected expenses or supporting children much more difficult. Make sure you weigh your potential salary against the local cost of living and other financial situations before you go.
Ready to Make the Move?
As a traveler, you know living in another country can be difficult. As a parent, you know moving your children abroad will be even more so, but as Robert Frost once said, "The hardest things in life are the ones worth doing." It's doubtful this will be an experience any of you will regret, but ample time for preparations is crucial to that success. In the end, it will be worth it to watch your children grow and explore the world in ways they never could have back home.
Photo Credits:
Global Volunteer Network
and
Marina Kuperman Villatoro
.