Teach Abroad
What is the Average Salary for Teaching Abroad in South Korea?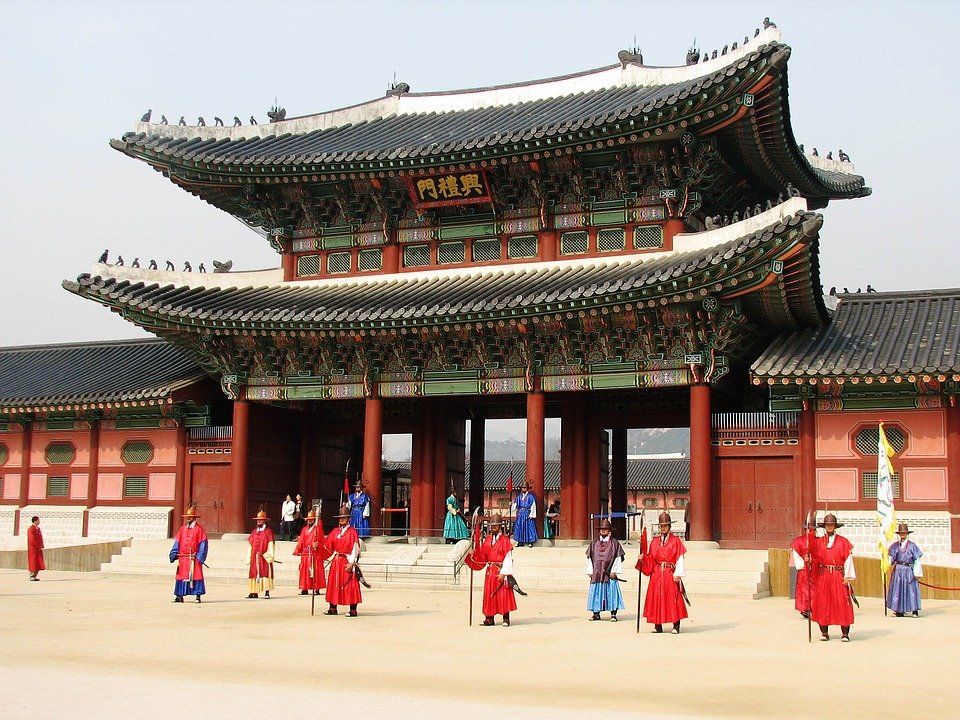 The secret's out: teaching English in Korea is a sure-fire way to jump feet-first into a new culture, enjoy proximity to some of Asia's favorite travel spots, and even save some money. Exactly how much you make as an English teacher in Korea depends on several factors, like experience, the type of job you get and where in the country you're located.
After doing the currency conversion math, you might find that the yearly salary isn't much, compared to what you're used to back home. But the difference is that in Korea, your housing is usually paid for, there could be a couple of sweet bonuses in it for you, and the cost of living is fairly low.
All this is to say that teaching in Korea is a pretty sweet gig. If you're worried about the financial implications or can't seem to find a resource that lays it all out for you, you're in luck. Read on for my detailed account on potential earnings as an ESL teacher in this awesome Asian country!
How Much Can You Make Teaching English in South Korea?
How much you can make as an English teacher in South Korea largely depends on which type of school you work in:
The average teacher salary at a Korean Hagwon, or private academy, ranges from 1.9 to 2.3 million won, or $1,600 - $1,940 USD, per month.
At a public school, teacher salaries range from 1.5 - 3 million won, or $1,265 to $2,500 USD, per month.
Universities in South Korea pay English teachers 2.3 - 3.5 million won, or $1,950 - $2,950 USD, per month.
At an international school you can make between 1.8 - 2.8 million won, or $1,519 - $2,363 USD as an English teacher.
Wait wait, how much is the Korean won worth?
Many of the salaries in this article are quoted in Korean Won. At the time of writing, 1,185 Korean Won is equal to 1 USD. 1 million won is roughly $850 USD.
Also keep in mind that these salaries may change from year to year, but are likely to remain in proportion to each other. Most contracts will also come with severance pay, which comes to roughly one month's salary, paid at the completion of your contract, and often other benefits like housing or flights.
There are some additional caveats to the salaries listed above, which is why below I've included details on how much you can make as an English teacher in South Korea at each of these five types of positions:
1. Hagwons: 1.9 - 2.3 million won per month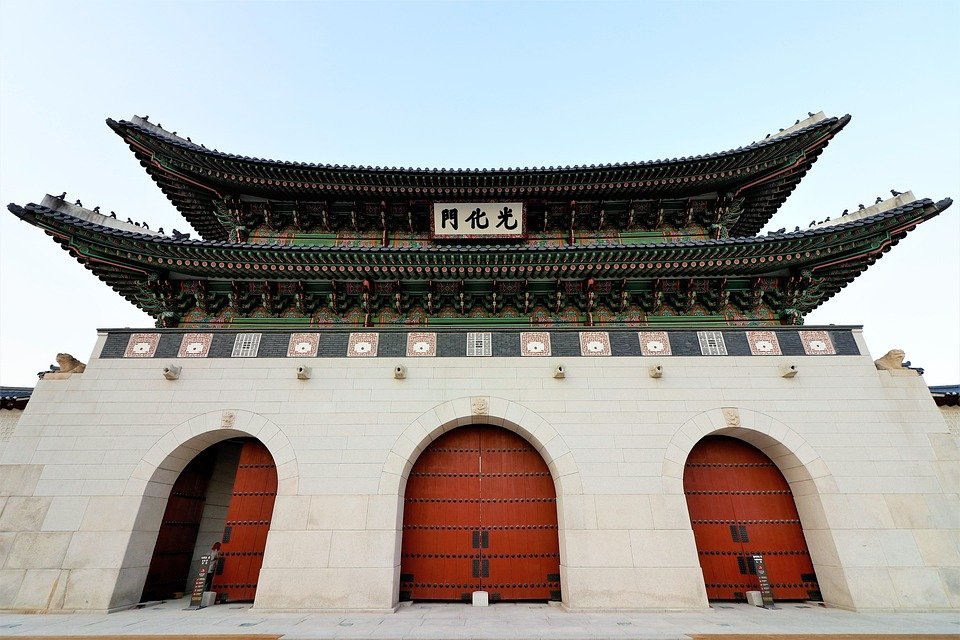 Hagwons are private academies that cater to the after-school student. Unlike the public school programs, the government has no hand in employment decisions, and it may be easier to find a position from within the country. Pay is not determined on a national scale, but according to the hagwon owner. This is generally within the range of range from 1.9 - 2.3 million won per month.
A beginning teacher may find that the starting salary is higher at a hagwon than in the public school system, but for the experienced teacher the difference is not so clear. Hagwon options include after-school, kindergarten, and adult education classes.
Salaries should be commensurate with experience, but hagwons can be hard to regulate. Many hagwons offer fewer holidays than their public counterparts, but with a little research you may be able to dig up a diamond in the rough. Hagwon benefits include flexible work hours, which means less time sitting at your desk.
2. Public Schools: 1.5 - 3 million won per month
As a public school teacher, you are a Korean government employee. As such, your rate of pay is determined by an established scale. The government adjusts pay rates according to demand, usually on a yearly basis, although it doesn't vary wildly. The general pay rate for a public school job ranges from 1.5 to 3 million won.
Unfortunately, recent years have seen a cut to some of the public school benefits, like generous vacation time and bonus vacation when renewing. Because these jobs are so popular, schools usually do not hire at the minimum experience level, opting instead for teachers with relevant degrees or qualifications.
Your potential earning power relies heavily on your experience and location. Many schools will offer overtime opportunities, which pay around 20,000 won per teaching hour.
For foreigners teaching English at a South Korean public school, you'll be doing so under one of four programs, each with slight variance in how much they pay:
The average teacher salary with the EPIK (English Program in Korea) program is 1.8 - 2.7 million won. The EPIK program places teachers all over Korea, with the exception of Seoul and Gyeonggi province, making EPIK the largest employer for English teachers in Korea. Historically, EPIK is slightly less competitive than the other programs. Teachers in designated rural areas or who teach in multiple schools receive a monthly bonus.
The average teacher salary with the GEPIK (Gyeonggi English Program in Korea) program is 2 - 2.5 million won. Gyeonggi province is like a donut that surrounds Seoul, and is very much an urban location. Most GEPIK teachers will find themselves within an easy commute of Seoul, and some will even be in pretty major satellite cities like Suwon. Due to budget cuts, GEPIK jobs are not as plentiful as they once were.
The average teacher salary with the SMOE (Seoul Metropolitan Office of Education) program is 2 - 3 million won. SMOE is the holy grail for city-loving English teachers. The cost of living in cosmopolitan Seoul is higher than other parts of the country, and this is reflected in the salary. Technically, the entry salary for SMOE starts at 1.8 million won, but the program prefers not to hire at this level.
Teacher salaries with the TALK (Teach and Learn in Korea) program is capped at 1.5 million won since it's designed more as an internship than a job. It's restricted to after-school teaching at rural elementary schools only, up to 15 teaching hours per week. This is for teachers who don't meet the eligibility requirements for the other public school programs. People with an associate's degree or who are in the second year of their bachelor's degree may apply.
All of the options might seem a bit overwhelming now, but I also wrote this comprehensive article to help you decipher the South-Korea-Teach-Abroad-Alphabet-Soup: Comparing EPIK, GEPIK, and SMOE.
3. Universities: 2.3 - 3.5 million won per month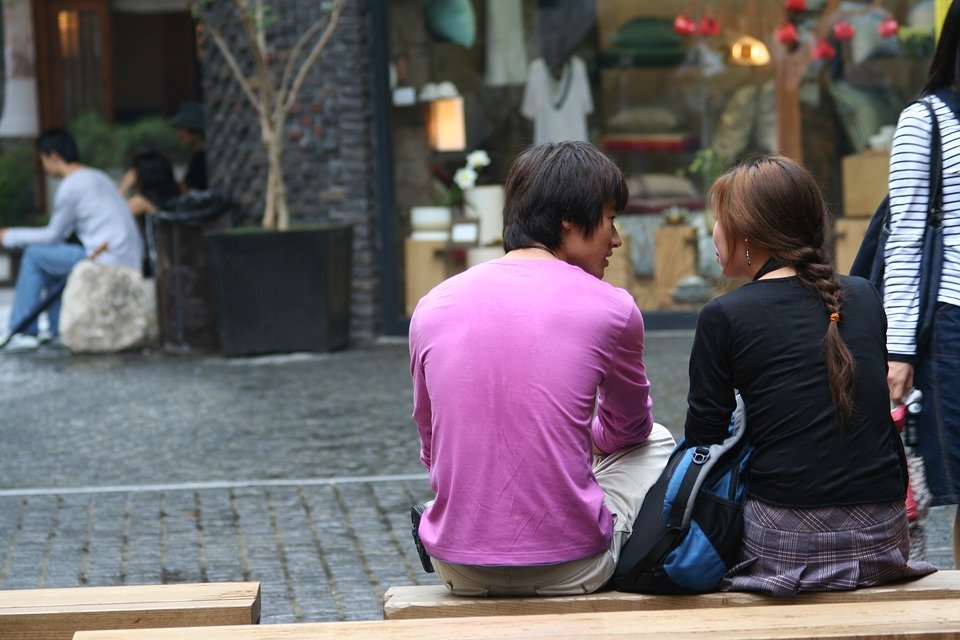 University jobs are coveted in Korea, because they bring the fairytale to life: independence, minimal teaching hours, mature students, and the possibility of four months' vacation. Reported pay rates fluctuate, but tend to hover between 2.3 and 3.5 million won per month. Most of these pay rates for university English teachers in South Korea max out at 5 million won per month for those with substantial experience, but there have been stories of up to 7 or even ten million won per month!
It's worth noting that although Korea has more than 400 public institutions for higher education, the majority of them are actually NOT in the major cities. There are about ~35 uni's in Seoul specifically.
It's also less likely that you will have your housing subsidized if you score a job in a bigger city. However, there are parks to the amenities and expat communities of bigger cities. Consider the trade offs before you sign any contracts!
This is the most obvious opportunity to snag if you can swing it. Just be sure to commit to at least a full year's worth of work, as well as creating meaningful and challenging lesson plans for these more advanced students.
4. International Schools: 1.8 - 2.8 million won
An international school hovers outside the norm of teaching jobs. Students are usually children from other countries whose parents move frequently. International schools give these kids a modicum of stability, and classes may be taught in English -- meaning, if you'd prefer to teach another subject, that option is there.
Teaching English in Korea is a sure-fire way to jump feet-first into a new culture, enjoy proximity to some of Asia's favorite travel spots, and even save some money.
Although these jobs sound ideal for many English teachers, the availability of jobs tends to be low, and the pay is not much different from the other options. English teachers at international schools make a salary of somewhere between 1.8 - 2.8 million won. Some of these schools pay partially in won and partially in an international currency like the US dollar or the Euro.
If you want to tap into the expat network more substantially, finding a teaching gig at an international school might be your ticket in. If you're moving to Korea with a spouse and looking for work in education, but don't necessarily desire to re-visit noun/pronoun/verb structures every day, this might be what you're looking for.
5. Private Tutoring
If you're in Korea on an E-2 visa, private tutoring is illegal. Your visa is granted on the basis that you will work for one specific employer for the duration of your time in Korea.
That doesn't mean it doesn't happen; many teachers do it under the table to earn extra won, but if you're caught, it can be a quick way to lose your job, get slapped with a hefty fine, and be kicked out of the country. People in Korea on certain types of F visas (a type of residential visa) may not face the same restrictions.
Always check the rules of your visa before you even think about taking someone up on their request for private tuition. Yes, it can earn you an extra 1 - 2 million won each month, but is it worth it?
How Much Does it Cost to Live in South Korea?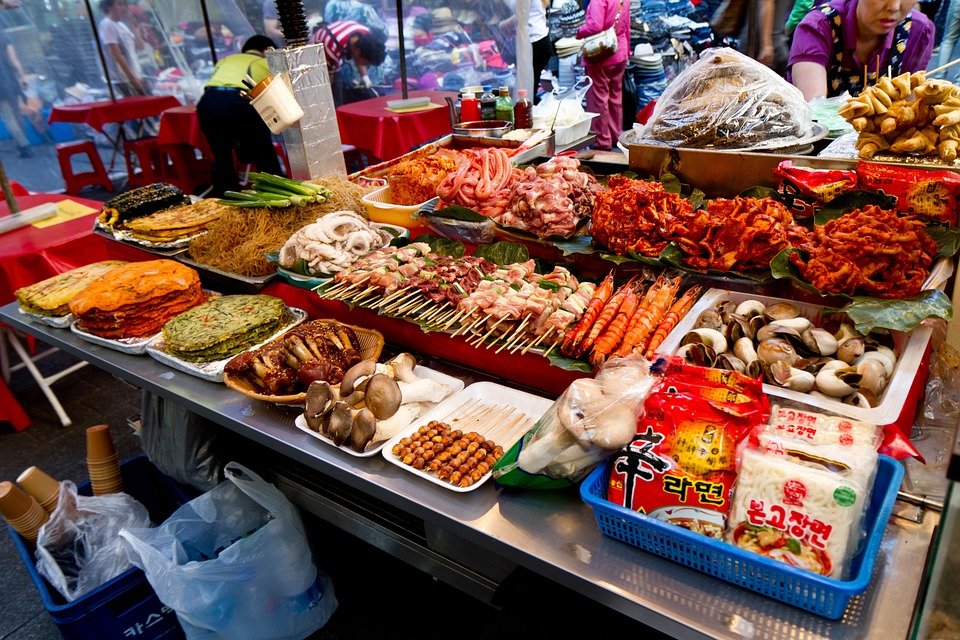 It's important to remember that the paycheck you receive in Korea won't be the exact equivalent of one you would receive in the states. The value of your salary will be skewed by exchange rates, and your expenditures will definitely be different, since living in Korea does not cost the same amount as living in New York or California.
At the same time, most teachers can put away quite a good portion of their salary -- even with a salary of $1,900 per month. That Backpacker saved $17,000 teaching English in Korea (and broke down what money went where very nicely as well). To give you an idea of how much you'll spend, compared to your salary, here's what you can expect to pay in Korea for certain important necessities:
Monthly rent for a 1-bedroom apartment: about 400,000 won / $337 USD (rural) to 750,000 won / $633 USD (city) (if your school doesn't provide housing, they usually provide a monthly stipend)
Cell phone
Internet: 35,000 won / $30 USD
Dining out: it costs about 6,000 won / $5 USD for a lunch out. Budget about 300,000 won / $252 USD for eating out
Groceries: About 150,000 won / $126 USD
Taxi ride: 5,000 to 10,000 won / $4.20 - 8.40 USD
Domestic beer at a bar: 3,000 won / $2.50 USD
Public transportation: 1,000 won / $0.84 USD each way (budget 20,000 - 40,000 won / $16 - $30 USD for transportation each month)
Expect to spend about 1,310,000 won (or $1,100 USD) each month while living in South Korea as a teacher if your school pays for housing.
It is worth noting that the cost of living varies significantly between city to city in Korea. Just as Chicago is more expensive than Merrillville, Indiana, so too are Seoul and Busan more expensive than more rural areas.
A Comfortable Salary
Korea may not be the place where you make your fortune, but you can earn a very good living. Many English teachers come away from their stint in Korea free of student or credit card debt, with a modest savings and plenty of extra stamps in their passport. Overall, a pretty good deal, no matter where you fall on the pay scale!
Related: What You Need to Know Before Teaching Abroad in South Korea