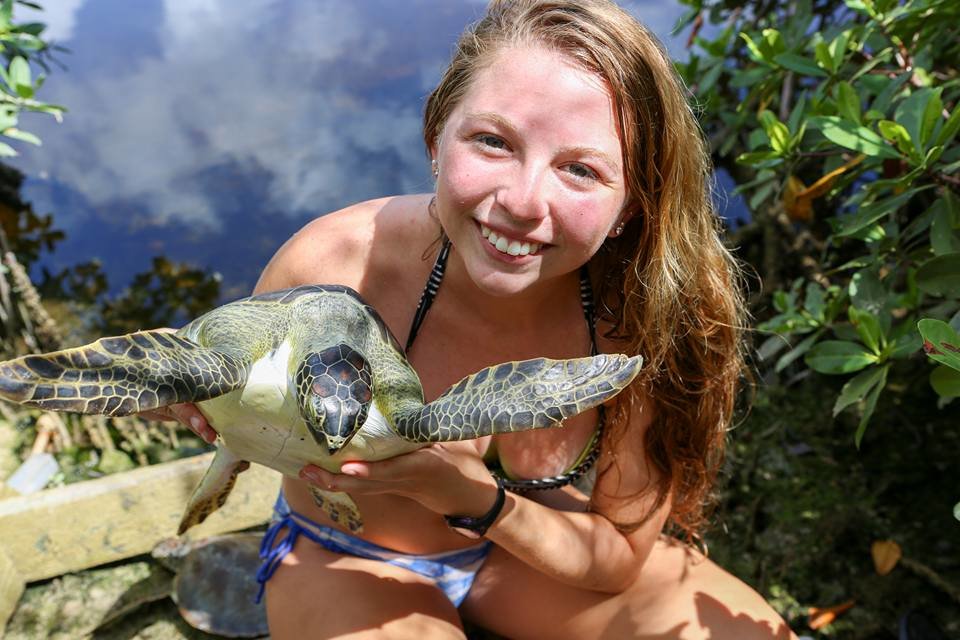 If you're an introvert who has thought about traveling to volunteer abroad, the idea of spending time and working with a bunch of strangers from around the world might seem overwhelming. The kind of integration within a group that plays out naturally for most people can feel like a process for introverts. It isn't unusual for introverts to obsess over the steps of meeting and getting familiar with new people and having meaningful interactions, over and over in their heads.
However, this personality trait is more prevalent than you'd expect even among frequent travelers. It also should not deter you from experiencing the many rewards of volunteering abroad. Here are some tips from an introvert to help you feel comfortable while volunteering abroad with new people.
Find the Right Volunteer Program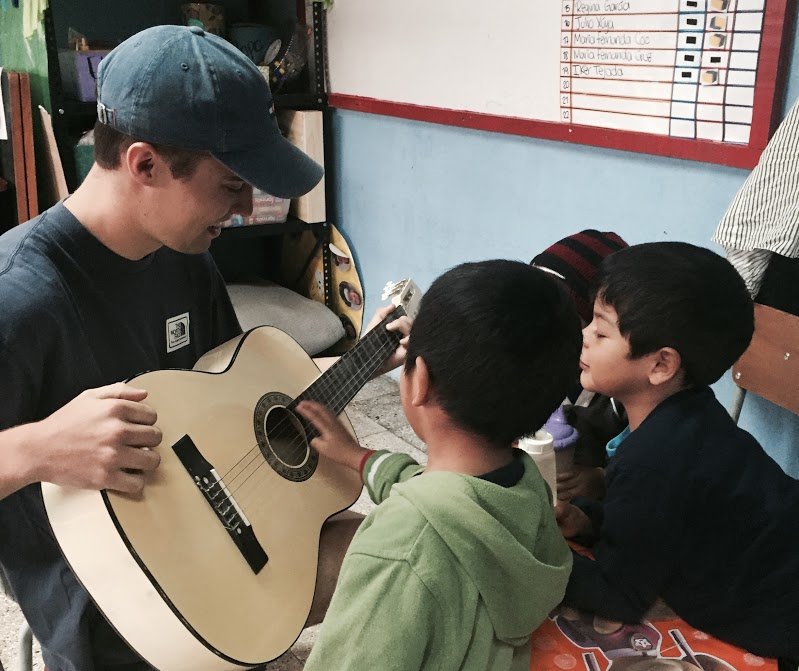 Certain types of group volunteer programs are better suited to the temperament and strengths of introverts than others. Usually, these are structured in a way that combines teamwork and independent tasks that allows introverts like you to maintain the balance between alone time and working in a group.
The programs that place volunteers in roles where they need to be intuitive, empathic, creative, and reflective are also a good fit for introverts. Volunteer programs in teaching, building, childcare, arts and crafts, women's rights, and animal conservation are all good opportunities for an introvert's skills to shine.
Also consider the types of housing available on your volunteer program. If you're a true introvert for whom alone time is absolutely essential, you might not be comfortable sharing a room or a dorm with fellow volunteers. It might be worth it to get a single room by paying a little extra and have a quiet and solitary space to return to when you need it.
If your volunteer program schedule includes group events and activities, ensure that they allow for some level of flexibility and offer alternatives in case you're feeling drained from the constant company. You can also communicate with your coordinator about your need to spend some time on your own so they can help you arrange solo activities or excursions.
Be Comfortable as an Introvert
If it's your first time volunteering abroad, especially in a group, you might find yourself ridden with anxiety about fitting in. The first step is accepting that introversion isn't a problem; it simply is a personality trait and definitely not one to be ashamed of.
Introverts process social situations and contribute to group dynamics differently from non-introverts. While they won't be the life of the party, they make an important contribution by being excellent listeners and are good at one-to-one conversations with people. These are skills that are a valuable addition to any volunteer program that requires empathy, compassion, and good teamwork, whether it's building houses for a community or teaching English to children.
It's important to recognize that as an introvert, taking your time to interact and engage with new people isn't a decision you make; it's your natural tendency. So, allow yourself that time free of judgment.
When you're ready to approach people, be confident and remember that you aren't the only introvert venturing out of your comfort zone. Every day, introverts successfully navigate presentations, public speaking engagements, interviews, debates, and social engagements. Some of the most successful personalities in the world are introverts such as Facebook CEO Mark Zuckerberg, actor Meryl Streep, and even former U.S. President Barack Obama, among many others.
Accepting that you will take a slightly longer time than others in a group to feel comfortable takes the stress out of the situation. It also helps you focus on the tasks required of you on the volunteer program.
Build a Support System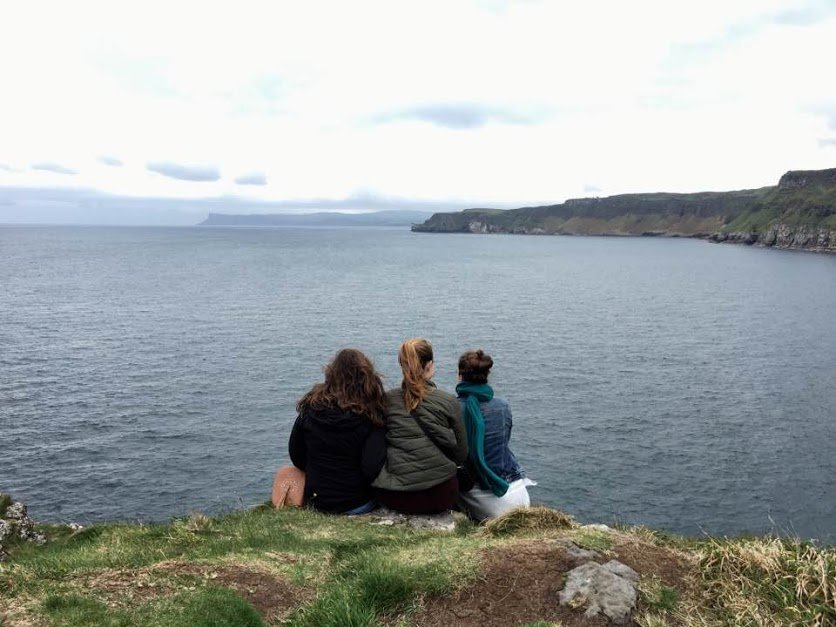 On volunteer abroad programs, don't just share tasks and responsibilities; they also plan and participate in fun, social activities, go on day trips and excursions, and have the potential to result in lifelong friendships. Whether you need tips or advice, local recommendations, an orientation of the place, culture, and community, or someone to look out for you, your fellow volunteers, coordinators, and local staff constitute your support system on your volunteer abroad program.
Remember that most conversations and friendships on the road begin with something as simple as a greeting and flow naturally from there, and it's no different when you join a group of fellow volunteers. Even though you might meet people from around the world, know that you already have some things in common; a passion to make a difference and contribute to a cause you genuinely care about and courage to venture out of your comfort zone to do it.
As an introvert, you might find constant after-work social events or group dinners exhausting. While you should take as much alone time as you need, try to first network and build one-to-one relationships with your coordinators, fellow volunteers, and local staff while on your volunteer job. Find one or two people with common interests that you can share an activity or excursion with. Familiarity with a few members of the group can make it easier for you to feel like you fit right in.
Sharing incredible volunteer experiences with others creates a bond where everyone naturally grows accustomed to personality traits, whether it's introversion, leadership, or goofiness. If you're comfortable with your introverted personality, you'll find that it isn't unpleasant to attend group events and these can be a great way to cultivate new friendships and let your hair down after a hard day's work on your volunteer program.
Have Meaningful Local Exchanges
What is often misunderstood about introverts is that they're anti-social or would rather be alone than with people when in fact, introverts enjoy the company of people they connect and can have deep, meaningful conversations with. While small talk and banal exchanges may not be the introvert's forte, they're capable of opening up to people they're compatible with and are often good listeners.
If you're an introvert, you probably have zero fear of missing out and as a result of that, you won't always have the need to stay close to or spend time only with your volunteer group.
Use your volunteer program as an opportunity to get an insider's view of life in the community that you're volunteering to serve, as opposed to a tourist's view. Without the pressing need to attend every group event, use that time to talk to local members of the community. To truly understand what it's like to live in other countries, it's important to learn about their histories, customs, traditions, politics, and everyday realities and struggles.
As an introvert, you may also find that it's easier for others, including locals, to open up to you, especially if like most introverts, you're a good listener. Even in countries where language is a barrier, local communities are welcoming and friendly and appreciate your attempt to learn more about them. You can show respect and interest by participating in community events, festivals, traditions, or simply by being present in the same space as them, and you're sure to be rewarded with valuable cultural insights.
Learn Balance and How to Recharge
An essential part of navigating demanding social situations as an introvert is recognizing the need to maintain the balance by taking time off to recharge on your own. Introverts need alone time to function normally, especially when a large part of their day is spent in the company of others, even if they're close friends.
This means that it is acceptable to take short breaks if your volunteer position requires you to constantly work as a group in the company of others. You shouldn't feel guilty about skipping a few group events to spend an afternoon or evening hiking by yourself or reading.
Keeping the balance helps you avoid feeling drained as introvert, both physically and mentally, and this only enriches your interactions with your volunteer group and helps you perform better in your volunteer position.
Volunteering abroad isn't only about adding character building skills and work experience to your résumé, it's also about using your strengths, skills, expertise, and education to make an impact in communities that lack resources. In that sense, it has the potential to be life-changing, not only by serving as an introduction to expat life abroad but also as an opportunity to serve interests other than your own. Remember that introversion is not a weakness and as an introvert, you bring your own special strengths to the table in any volunteer program.