Volunteer Abroad
The Ways Volunteering with Refugees Changed My Perspective of the World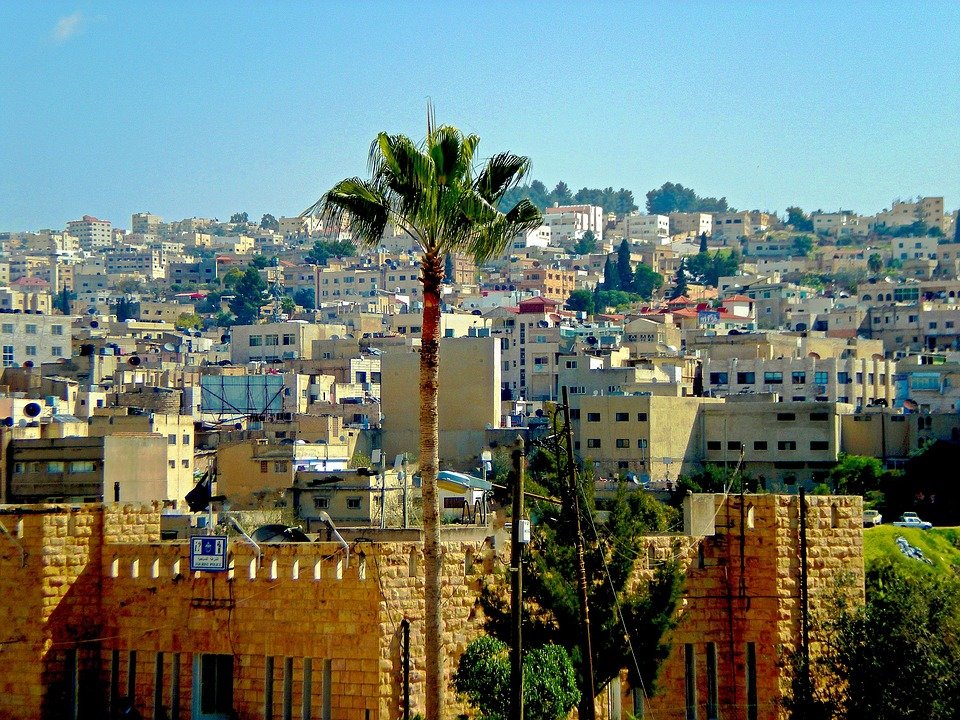 When I set out to visit my sister, Biff, in the Jordanian capital of Amman, I'd already visited several countries in the Muslim world: Tunisia, Turkey, and Bosnia. Though I'd always considered myself decently well-traveled and informed on global issues, I felt my horizons broaden from the very first morning I arrived in Amman. Even then, I could not anticipate how profound an impact my trip volunteering with refugees in Jordan would have on my life.
Witnessing Firsthand the Over-Crowding at the Camps
When I visited my sister in the spring of 2013, Biff was living in Jordan on a Fulbright scholarship and teaching at Baqa'a, a refugee camp located just north of Amman.
Baqa'a was established in 1968 to shelter Palestinians fleeing the West Bank and the Gaza Strip in the wake of the Arab-Israeli war. Initially, it housed 26,000 refugees. Today, it is home to 100,000 displaced people; the permanence of the camp is a reminder of how destructive and long-lasting these conflicts can be for everyday people in these countries.
My sister and I boarded a bus for Baqa'a two days after my arrival in Jordan. Staring out the window that Saturday morning, I watched the towns gradually deteriorate as we drove north of the city. I felt the magnitude of the crisis was reflected in these rundown buildings, each more decrepit than the last as we drew closer to the refugee camp. I was dreading the lack of hope I would find when the bus driver abruptly pulled over at a gas station. I was shocked when Biff signaled for me to stand up, that this was our stop. Trailing my sister onto the street, I found myself in the center of a teeming sidewalk, full of merchants and idlers. Baqa'a did not feel like a transient camp, but rather a bustling city. Many residents, I'd learn, had lived there for fifty years. The place of exile had become an unwanted home.
Bonding With Refugee Children Reinforces Your Shared Humanity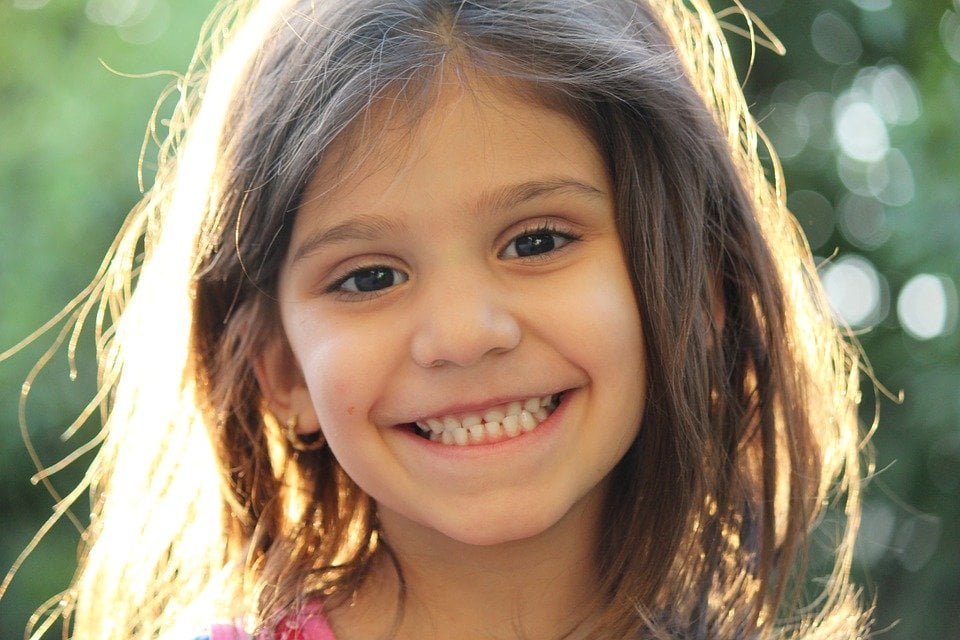 Biff's class was held in a large classroom in one of the nondescript buildings facing the street. Dozens of dark-haired children were playing Connect Four, drawing in coloring books, and talking over one another.
For my first lesson, I was to teach a young Palestinian girl, Salsabeel, the English words for different types of weather. I nervously launched into a discussion of my familiarity with blizzards in New York City when she interrupted me. Salsabeel informed me that she knew everything there was to know about snow. Considering that Jordan is one of the driest countries on the planet, I was skeptical. I just left a snowstorm in New York, I told her, suddenly bragging to a nine-year-old.
"It snowed here a few weeks ago, too! And everything was shut down," she informed me triumphantly, delighted to be an expert on the topic.
When I thought about our conversation later that evening, I realized that the unexpected snowstorm must have made Salsabeel's life in Baqa'a even more difficult to endure. I was stunned by how resilient she seemed, her outlook not hindered by her circumstances. She was high-spirited, mischievous -- teasing her siblings, inventing excuses to skip math assignments. As my student, she taught me some Arabic expressions that I wish I'd known in my elementary-school days:
When I asked why she thought she was so much smarter than her twin brother, she stared up at the ceiling. "Ma'ruf," she told me, rolling her eyes. It is known.
When my sister asked if she would finish her reading that night, she smirked. "In sh'allah," she said. God-willing.
When Biff replied that "God has nothing to do with you finishing your homework," Salsabeel merely giggled.
She was as much of a troublemaker as any nine-year-old girl in America -- the language may be different, but the message is always the same.
Building Friendships That Transcend Geographical and Cultural Divides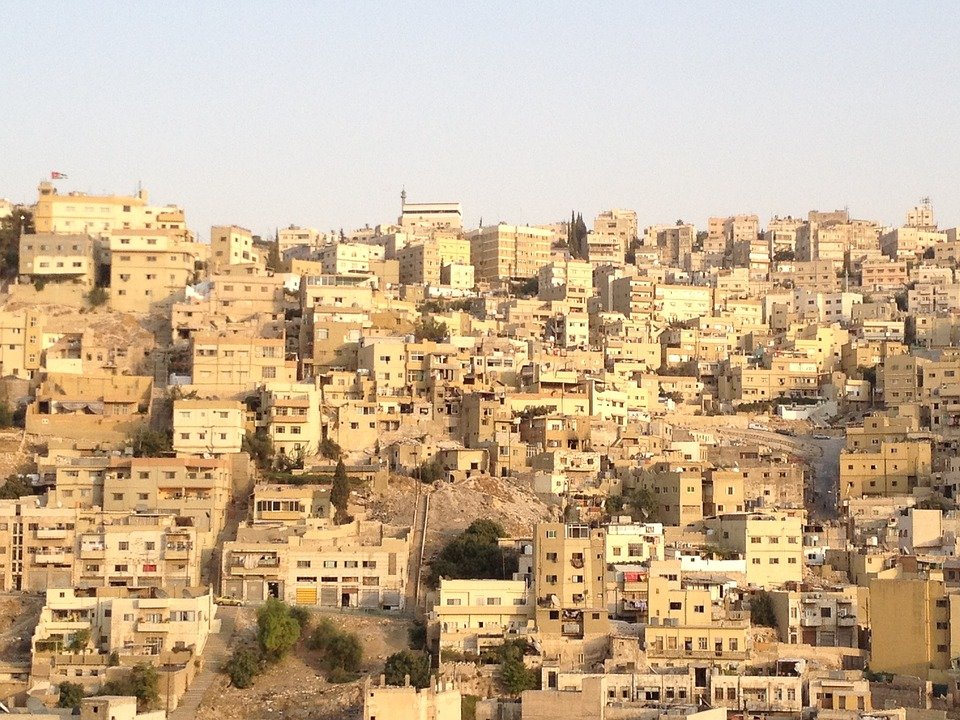 The joy and curiosity of the Jordanian children I met will always stay with me, as well as the intelligence and kindness of my peers who were once refugees themselves, and now doubled as teachers at the camp. One evening, we dined with the family of a fellow teacher -- he was a former student at Baqa'a himself, and his family were refugees from Palestine. My sister advised me to eat slowly, for the meal would be a marathon, and not to compliment any item in the house, for they'd insist on giving it to me.
"Eat as much as you love me," the matriarch commanded with a smile, serving up endless refills.
The luncheon went on for over five hours and concluded with a gift exchange. While we provided small memorabilia from the U.S. (flag magnets and 'I LOVE NY' pins), they were determined to not only offer us scarves but a beautiful gilt mirror I had absentmindedly admired (despite Biff's warning). We narrowly avoided receiving this too-generous gift by arguing that it would break during my flight home.
As a New Yorker accustomed to politely ignoring the very existence of those around me, I was consistently taken aback by the extreme hospitality I encountered from my Jordanian hosts. Such overt friendliness made me ever more shamefully aware of my own subconscious prejudices. Mistrust of the Middle East is now so deeply rooted in American culture that, at first, I couldn't identify why I became nervous whenever I heard the call to prayer in the streets. I later realized the recording sounded ominous because I'd heard it before -- on the TV show Homeland, announcing the arrival of a terrorist.
By the end of the trip, I found the call to prayer a peaceful reminder to take a moment for gratitude in my day.
There's Never Been a More Crucial Time to Support Refugees Than Now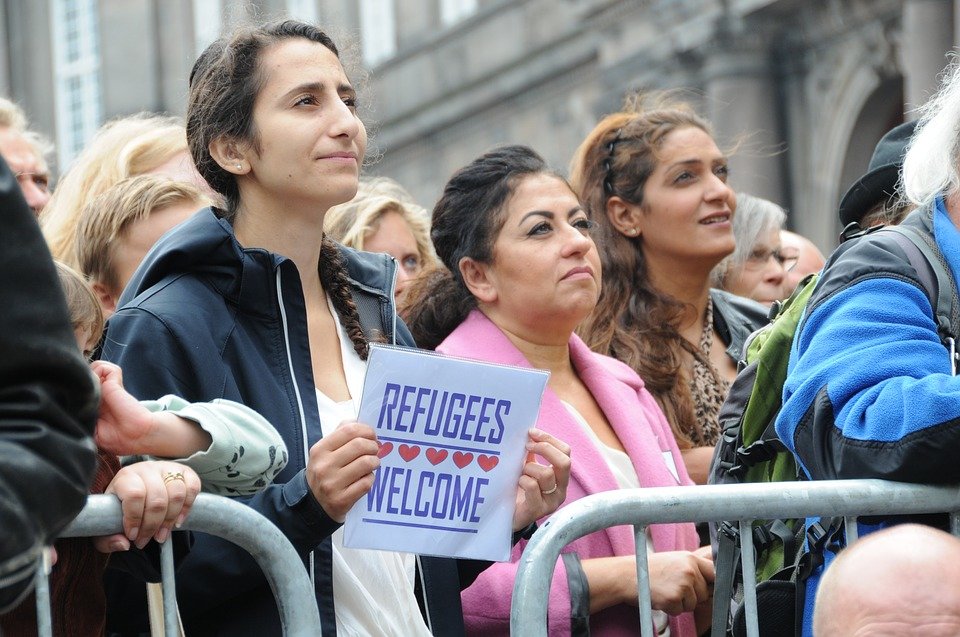 My time spent working with refugees in Jordan has forever altered my global perspective, opening my eyes to the immediacy of the plight of displaced people in the Middle East and elsewhere in the world.
The hundreds of thousands of children and families seeking refuge from their war-torn homes in Iraq, or Syria, or Palestine, is no longer a statistic on the evening news. Witnessing the refugee crisis firsthand -- and experiencing the hospitality of the Jordanian people -- is a powerful experience that you bring home on your return flight, more moving and important than any souvenir.