Study Abroad
What to Wear while Studying Abroad in these Middle Eastern Cities
Whether it's cosmopolitan Dubai, traditional Amman, or Istanbul that flaunts a little bit of both, here are our tips on what to wear while studying abroad in the Middle East.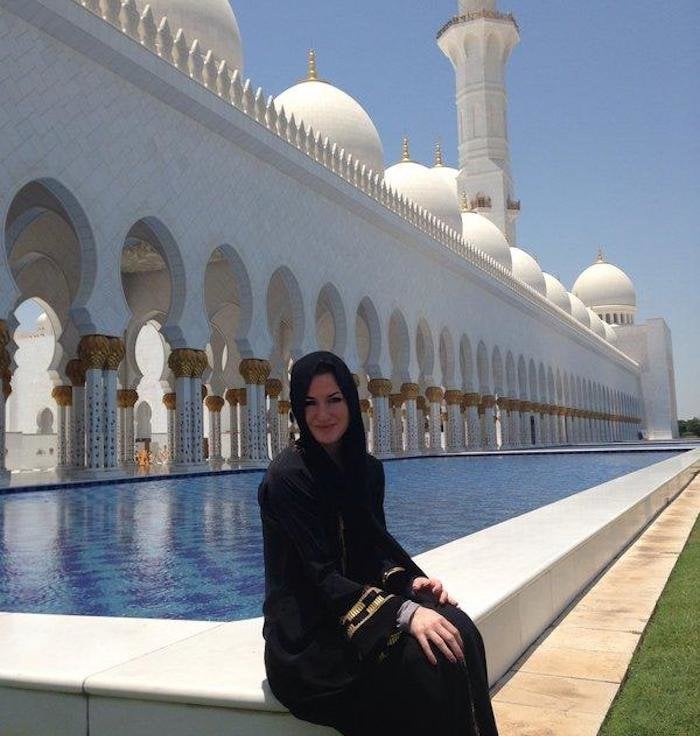 Dressing to fit in is one of the first things you need to pay attention to when you've just arrived abroad to a part of the world where the culture couldn't be more different from yours. Learning the ropes when it comes to dressing right, appropriate body language, and getting well-versed in the right social etiquette is an important part of the study abroad experience, one that takes place out of the classroom but is just as important.
Whether it's cosmopolitan Dubai, traditional Amman, or Istanbul that flaunts a little bit of both, here are our tips on what to wear while studying abroad in the Middle East.
What to Wear in Dubai, United Arab Emirates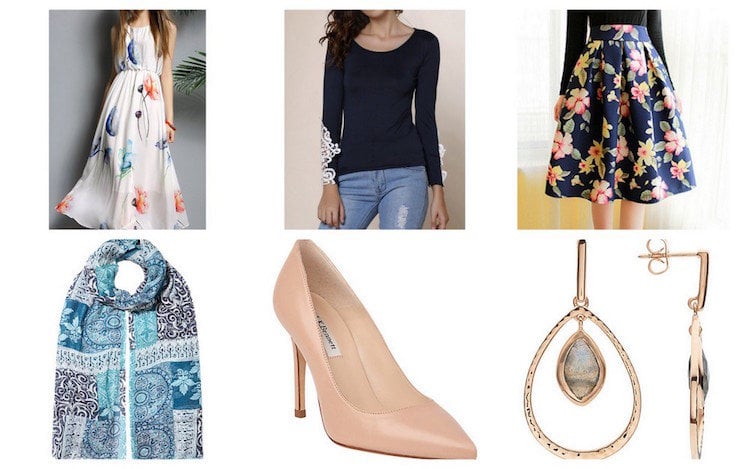 When you first arrive in Dubai, the juxtaposition of tradition and modernity can leave you confused. You might see Emiratis and other Arabs from around the Gulf region dressed in long robes, the men in white kanduras and the women in black abayas. Then there are the expats who flaunt figure-hugging dresses, spaghetti straps, thigh grazing shorts, and backless gowns. So you begin to wonder, where do you fit in?
Dubai, undoubtedly, is one of the most modern cities on this list and is famously tolerant of other cultures. This is a natural evolution resulting from the city having become a melting pot of diverse nationalities. Many expats feel comfortable dressing in Dubai exactly as they would back home, but the fact remains that this isn't always the right thing to do. While Western attire is predominant and always appropriate, maintaining a certain level of modesty is key, depending on the setting.
For formal situations, bring tailored trousers, smart blazers, fitted shirts, and dresses that do not show cleavage. For casual wear, skinny jeans, tops, cool t-shirts, knee-length summer dresses, and long flowing dresses and skirts work really well, especially during the warmer summer months. If you want to wear a mini-skirt, do so with leggings underneath that aren't transparent.
For summer, pack light and breezy fabrics that don't cling to your skin, so you aren't uncomfortable. Shorts are appropriate in summer but shouldn't be too tight or above the knees to avoid disapproving looks or worse, being asked to cover up in public areas such as shopping malls or the cinema.
At clubs and bars, you'd see people dressed up as they would in European cities, but use your discretion when you decide how much is too much. Pack at least one pair of glamorous heels as some venues insist on a dress code barring flat footwear and sneakers.
Both bikinis and swimsuits are appropriate on public beaches but bikinis shouldn't be overly skimpy. Beachwear isn't acceptable anywhere except the beach or pool.
Bring scarves, hats, and beautiful jewelry to add a little color or sparkle to simple outfits. For the cooler months, from November to March, bring one or two light jackets that can go from day to night.
Pack at least one pair of comfortable walking shoes, as you'll find yourself taking the metro often, considering that it's the most affordable and convenient form of public transportation. Finally, don't forget a pair of cute sunglasses- they're indispensable regardless of where you are in the UAE.
Bear in mind that Dubai is a fashionable city and people are generally well put together, both in business and social settings. Appearances and presentation play a huge role in the quality of your interactions here, so bring a few statement pieces that you can use to dress to impress.
What to Wear in Sharjah, United Arab Emirates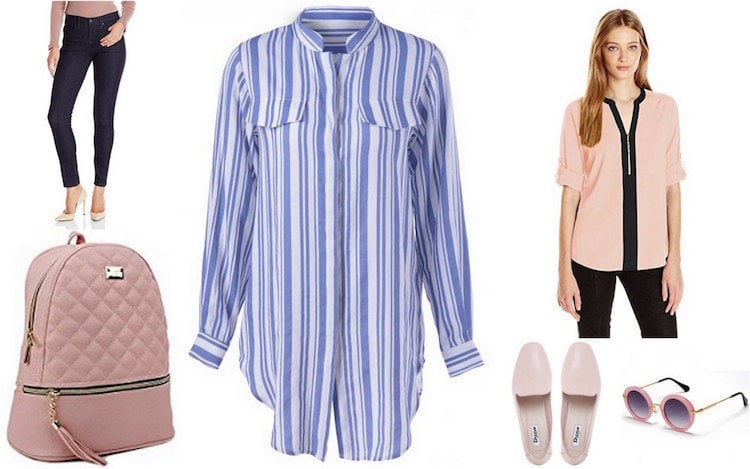 Though just a short drive away from Dubai, the neighboring city of Sharjah is notably more conservative. Conservative dressing is important so that you don't offend local sensibilities. Cleavage, stomach, and back baring, transparent, and body-hugging outfits are a no-no, as are those that end above the knees. In formal, business, or work situations, it's best to wear clothes that don't leave your shoulders bare.
Bring fitted jeans and trousers that aren't ripped, shirts and tops, maxi dresses and skirts, and pieces that you can mix and match to create different looks. Carry a scarf to accessorize your outfits or cover up when needed.
Beachwear is allowed on hotel-owned beaches but needs to be conservative, so it's best to avoid bikinis and opt for one-piece swimwear. Bring a beach dress for walking from the beach or pool to the hotel.
Sharjah is a lot more laid-back than Dubai when it comes to day-to-day dressing. Sporting a minimalistic rather than edgy or attention-grabbing style will help you avoid sticking out like a sore thumb.
What to Wear in Abu Dhabi, United Arab Emirates
Other than Dubai, Abu Dhabi is the only other city in the UAE that has a sizable expat population. But Abu Dhabi holds on to tradition more dearly than Dubai and aspires to maintain the fine balance between becoming a contemporary cultural hub and not losing sight of Emirati values.
Bring elegant maxi dresses and skirts, tailored trousers and jeans, shirts, tops, and blazers that you can pair to create classy and interesting looks. Bring a light jacket, cardigans, and a few scarves to cover up strappy dresses or tops.
Leave your spaghetti straps, backless, and short dresses behind, as these are inappropriate in malls and public places.
Abu Dhabi has quite a few beach clubs and they're the perfect excuse to enjoy sunny days in the city. Pack your swimwear but don't forget a breezy maxi dress or kaftan for when you're walking to the beach from the hotel lobby.
For evening wear such as the kind you'd wear to a nice dinner or concert, pack dresses that flatter your figure but don't show a lot of skin or cleavage. Full-length jumpsuits are also great. It's customary to be asked to cover up at hotel restaurants if your outfit might make the locals uncomfortable.
What to Wear in Doha, Qatar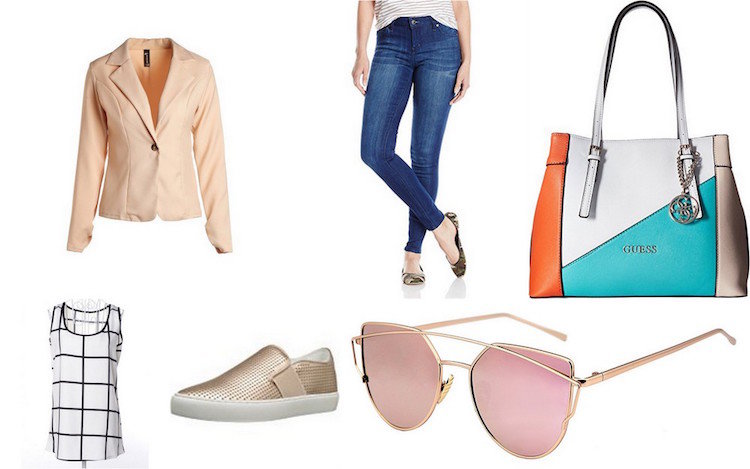 While Doha goes about establishing a reputation as a dynamic and modern city in the Middle East, it's still far more conservative than neighboring Dubai. It's best to pack functional and classic pieces to create a variety of looks for different occasions.
As a woman, ensure that your outfits do not expose your shoulders, thighs, stomach, or back and aren't see-through or clinging to your body. Cotton and linen work best for hot afternoons.
Pack fitted pants and jeans that are not ripped or too skinny, tops and dresses with sleeves, and long skirts that are at least below the knee. While you might be able to get away pairing a long t-shirt with leggings in Dubai without so much as a second glance, this is frowned upon in Doha.
Palazzo pants, maxi dresses and flared jumpsuits with sleeves work well for evening wear. Pack scarves, cardigans, and a smart jacket to pair with sleeveless tops and dresses.
Swimwear and bikinis are allowed on hotel-owned beaches but nowhere else, so bring a beach dress or maxi dress to cover up.
For nights out at clubs and bars, bring trendy embellished dresses and skirts that aren't too tight, end below the knee, and can be paired with a jacket while you make your way to the venue.
What to Wear in Cairo, Egypt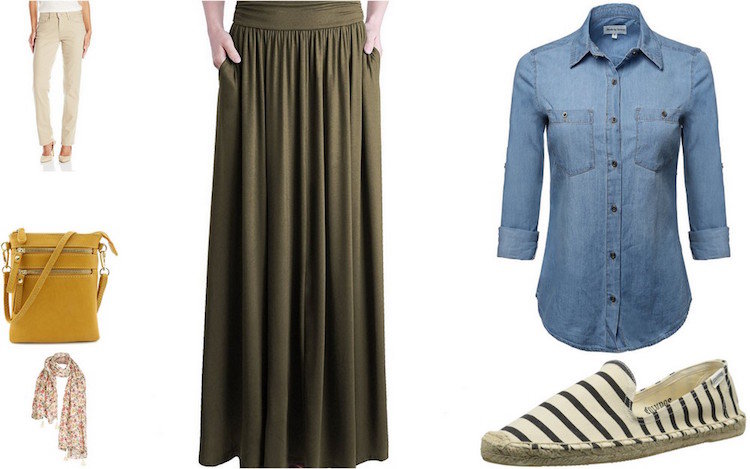 When in Cairo, you need to dress conservatively so you don't attract unwanted attention or face harassment as a woman, something that a lot of female travelers complain about. Couple that with how hot it can get in the city during summer and you'll need to use your creativity to dress in a way that helps you blend in as well as be comfortable.
Bring clothes in solid and neutral colors that aren't flimsy or transparent but are made of breathable fabrics like linen and cotton. Pack maxi skirts and dresses with long sleeves, long-sleeved shirts and tops, and trousers, culottes, and pants that are loose. Bring scarves to cover your head with your hair tucked in, especially in more conservative areas or while visiting mosques. Carry a light cardigan to pair with short-sleeved tops or dresses. Blonde hair seems to attract unwanted attention, so it's recommended to cover it with a scarf.
Shorts, figure-hugging or low-cut clothes, strappy outfits, and tight jeans are major faux pas in Cairo and are to be strictly avoided.
What to Wear in Istanbul, Turkey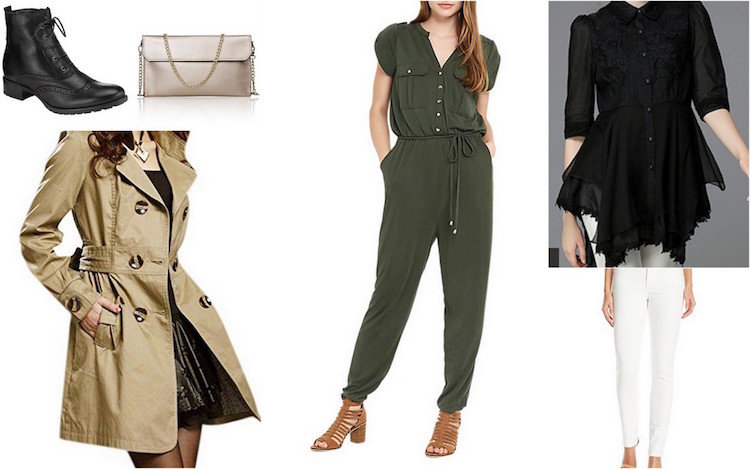 Istanbul, the city that has one foot each firmly planted in Asia and Europe is decidedly Middle Eastern when it comes to the culture. While wandering around the streets of Istanbul, you might find yourself wondering how it is that Turkish men and women look like they've stepped out of a Zara commercial, even while leaving much to the imagination. There's just something about the Turkish sense of style and the focus is on chic, minimal, and timeless pieces rather than baring skin.
To look as stylish as the locals, pack dark-colored fitted jeans and trousers, long skirts and dresses that end below the knees, feminine tops and crisp shirts that aren't low cut or sleeveless, and trendy tees. Bring solid colored tops and shirts that you can pair with jeans and a chic blazer for a look that can take you from day to night effortlessly. Stick to colors like black, navy blue, maroon, ochre, gray, or pastels. You can throw on a pretty silk scarf to accessorize or add one or two pieces of statement jewelry to make your outfit dressier.
Istanbul is a great place to wear pashmina scarves and shawls on chilly evenings and you can easily find these in the bazaars. They're also useful for covering your head when entering a mosque or in certain areas outside the city. Pack comfortable yet good-looking walking shoes, as you'll find yourself navigating the city on foot very often. If you plan on exploring the nightlife, bring a flattering dress, or a dressy top that you can pair with jeans and a pair of heels.
Winter in Istanbul can be very cold and snowy, so bring a warm winter coat that's long enough to look stylish for the city and keeps you toasty at all times. Pair a glamorous sweater with a knee length skirt worn over warm woolen leggings.
A cute winter hat, leather gloves, and ankle-high boots complete the look. In winter, you'll also find beautiful handmade boots in Istanbul in various colors and designs stocked by talented shoe designers available at reasonable prices.
What to Wear in Amman, Jordan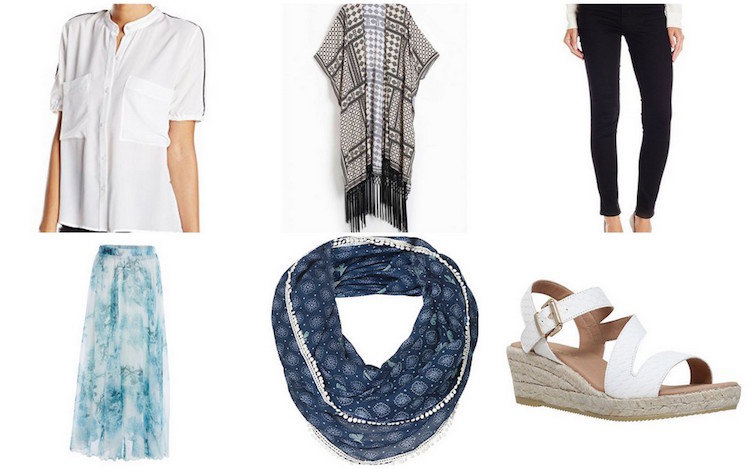 While packing for Amman, bring versatile pieces that are also modest. As the city is predominantly Muslim, women should not bring low-cut tops, short dresses, skirts, and shorts, or strappy or off-shoulder tops. Bare skin is disrespectful to the culture and, though as a Westerner you might not be told so by the locals who are known for their hospitality, it is offensive.
Bring skinny jeans, linen trousers, shirts, blouses, and tees with sleeves, smart jackets, and light cardigans to wear over sleeveless clothes. If you want to wear dresses or skirts, bring ones that are full-length and don't stick to your body. Jordanian women in Amman are dressed elegantly and quite fashionably, so your clothes don't need to be drab or dull. Feel free to sport colors, patterns, designs, and flattering silhouettes as long as you're covered up.
Bring a scarf to accessorize or cover up as needed. Summer afternoons in Amman can be unforgiving with the scorching heat, so bring a hat or cap to protect your head.
Swimwear is allowed in resorts and hotels where you can expect to be surrounded by other tourists in their beachwear but a cover-up is required to go from your hotel to the beach.
As you might find yourself walking around the city, bring comfortable walking shoes that you can also wear while exploring areas outside of Amman.
What to Wear in Beirut, Lebanon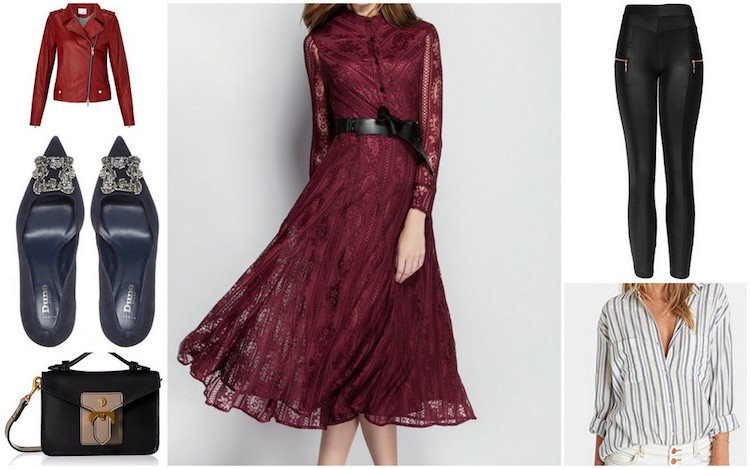 Beirut is an exception in the Middle East, and if you're a fashionista who likes to be dressed to the nines, you'll be right at home in the city. Though it's located in the region, Beirut enjoys a liberal culture and locals are known to dress to impress on a daily basis, whether at work or while enjoying the city's famous nightlife.
In the Lebanese capital, women wear form-fitting dresses, low-cut tops, tight jeans, and skirts. Shorts aren't commonly worn because they might be considered too casual. Lebanese society is very fashion and brand conscious; after all, the country is home to some of the world's most successful fashion designers.
For business and formal settings, pack tailored dresses, trousers, skirts, blouses, and crisp shirts, as well as fitted blazers in solid colors or with interesting patterns such as stripes or floral prints. For casual wear, skinny jeans, blouses, sundresses, and tops work well. For the evenings, pack chic and high street dresses, jumpsuits, and tops that you can pair with dark-colored jeans and gorgeous high heels or boots.
Bring a fancy clutch or bag and one or two statement pieces of jewelry to accessorize simpler outfits.
Winters can be quite cold in Beirut, so bring a glamorous sweater, ankle or knee-length boots, a warm buff, hat, and gloves.
Dressing modestly while you study abroad in the Middle East not only helps you avoid curious looks from the locals, it also makes it easier for you to approach them and them more receptive to you as a foreigner who cares to show respect to their culture. This allows for greater opportunities for cultural immersion and making local friends as opposed to existing in an expat bubble during your time in the country.