Study Abroad
The Best Weekend & Day Trips While Studying Abroad in Dublin, Ireland
Studying abroad in Dublin? You've chosen well! This spirited city is full of historic charm and colorful locals, and you're situated within arm's reach of several great day and weekend trips to fill your downtime between classes.
For avid adventurers, Dublin makes a perfect base to Ireland and the region's surrounds. The country is small, roughly the same size as the state of Indiana. Best of all, Ireland's must-visit hot spots are connected by large and well-maintained roads. Because of this, it is also to see the major highlights of Ireland in several day or weekend trips, which is perfect news for study abroad students who may only be able to afford limited time out of the classroom discovering their surroundings. Read on for top day and weekend trips from Dublin.
Howth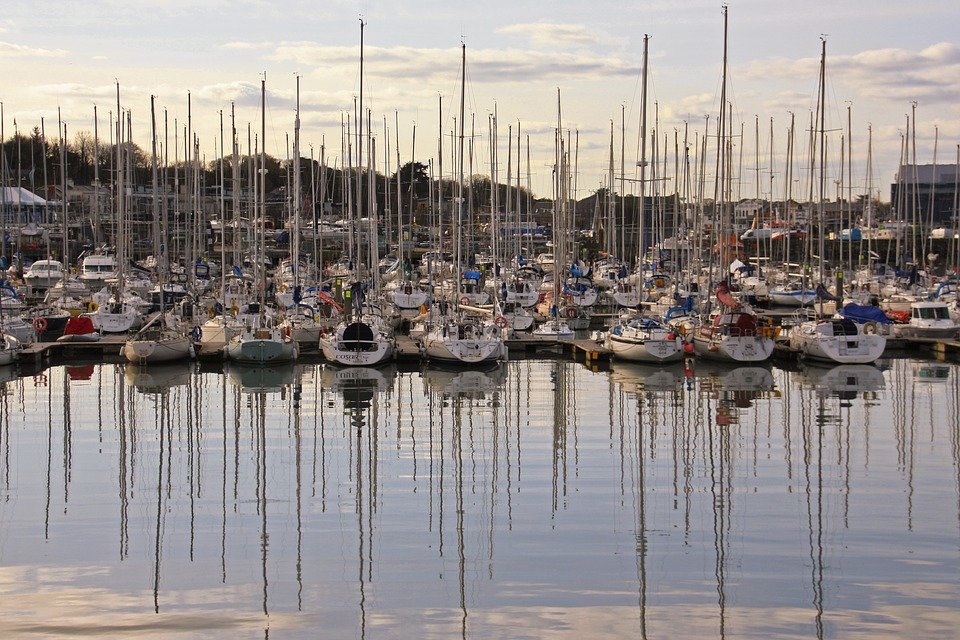 Best Time To Go: Howth is great at any time of year - just pack layers and dress for the weather
How to Get There: DART from Dublin's city center
Just 40 minutes outside of Dublin, Howth is a world away from the capital city's hustle and bustle. This small fishing village is a hiker's dream with the picturesque trails of Howth Head walk that overlook the glassy sea. Popular attractions here include Howth Castle, Howth Market, St. Mary's Abbey and two lighthouses -- Howth and Bailey. Seafood lovers won't want to leave without stopping in at one of the local restaurants for the fresh catch of the day.
Wicklow Mountains National Park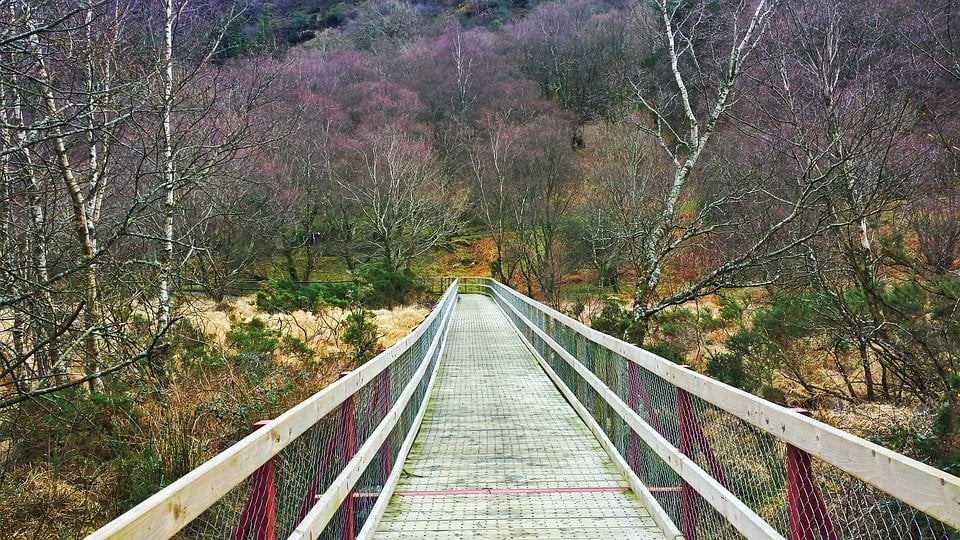 Best Time To Go: September, when wild heather is in season
How to Get There: Dublin Bus
More than one million visitors trek to Wicklow Mountains National Park each year to take in the beauty of more than 20,000 hectares of verdant wildlife. Begin your journey at the Visitor Centre in the valley of Glendalough. Attached to a Monastic site, you'll be able to get the lowdown on the best hiking trails in the park from local staff before heading out for a day of hiking. Highlights of the park include a nearly 400-foot waterfall, heather fields and ancient bog lands.
Powerscourt Estate
Best Time to Go: April to August is peak season for the gardens
How to Get There: Rent a car for the easiest access and freedom
For an elegant day away from the city, head to the gardens of Powerscourt Estate. Originally a castle constructed in the 13th Century, this magnificent abode was later converted into a family home. Today this attraction houses a large number of shops that showcase leading Irish designs. Additionally, the grounds are home to 47 acres of formal gardens that provide space to wander and admire stunning floral beauty.
Blarney Castle and Limerick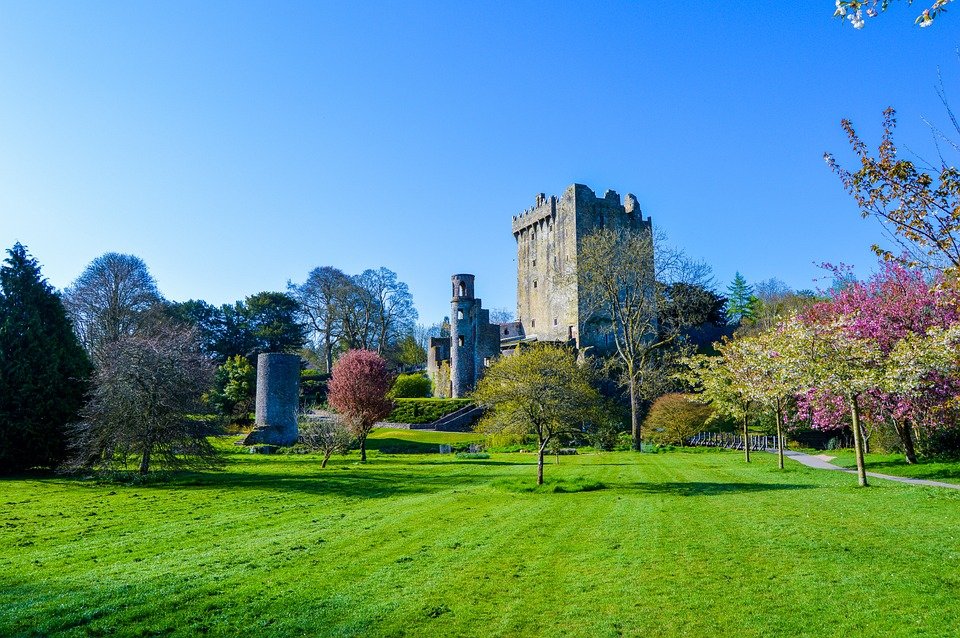 Best Time to Go: Time of year is not as important as arrival time. Be sure to arrive early for shorter lines
How to Get There: Rent a car for easier access and freedom
Timeless Blarney Castle is the sight of one of Ireland's most well-known tourist attractions – the Blarney Stone. Set atop the castle, visitors can bend over backward to give this special slab of stone a kiss. Legend has it that if you kiss this stone you'll gain the gift of gab. Even if kissing a stone isn't your thing, the castle is still worth visiting for its beauty and well-maintained architecture. On the grounds of the castle, you can also visit druid stones and learn more about pre-Christian Celtic culture with exhibits and ruins.
After visiting Blarney Castle, use the city of Cork as your overnight base. Referred to by locals as the "real capital of Ireland," Cork is full of traditional Irish charm with quaint pubs and a lively nightlife scene. Be sure to check out some of the cultural attractions as well, including the Cork City Gaol and Cork Butter Museum (yes, you read that right - Butter Museum), before heading home.
The Cliffs of Moher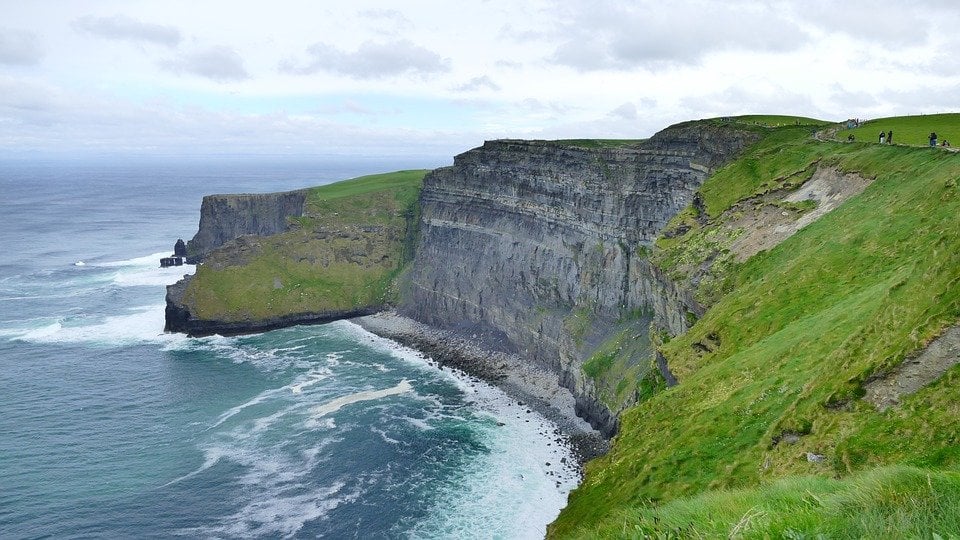 Best Time to Go: Peak Months are July and August when weather tends to be the best
How to Get There: Take a bus tour from Dublin
The Cliffs of Moher are easily a highlight for many travelers to Ireland. In fact, they are the top tourist attraction on the island! These stunning sea cliffs are everything you'd dreamt Ireland would be and more. Walk along the low rock walls, look out at the deep blue water and listen to the siren song of waves crashing against rocks.
You can visit these cliffs as a day trip from Dublin on one-day bus excursion. However, it can be worthwhile to take a full weekend to explore these natural wonders. Beat the crowds and wander off the beaten path as you hike on your own or with friends and explore more of Ireland's Wild Atlantic Way. Use Galway or Limerick as your overnight base.
Galway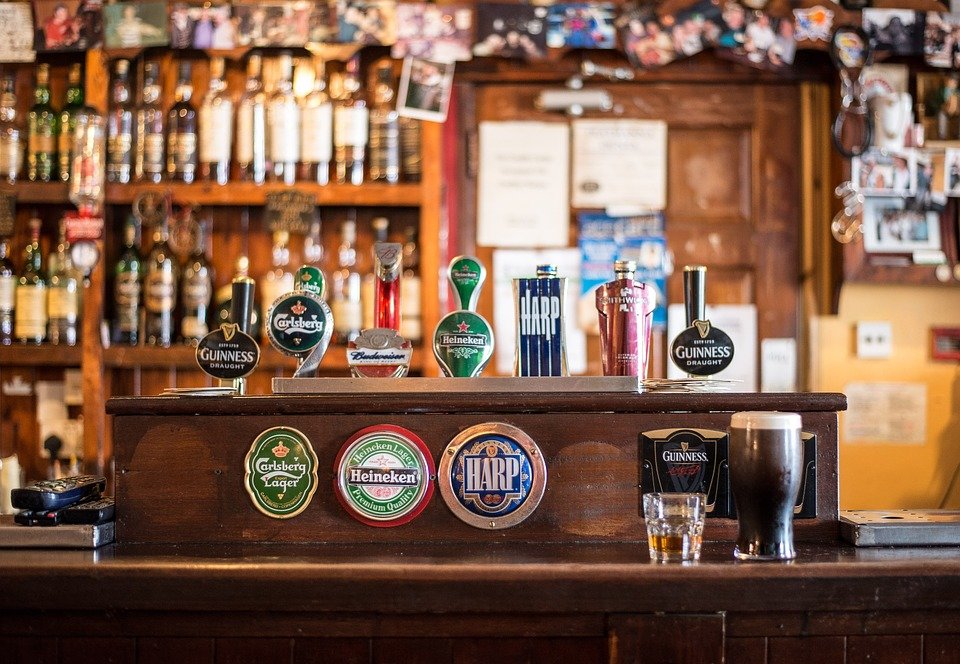 Best Time to Go: May or June for the best chance at sunshine
How to Get There: Irish Rail
Just 90-minutes from the Cliffs of Moher is Galway, a Western harbor city. Of all the cities in Ireland, Galway is said to have the best live music, so get ready to hit Quay Street and visit Tigh Neachtain, a popular go-to venue. Operating for over 120 years, live music, beer on tap and a warm fire are always on at this historic pub.
Galway is incredibly charming and extremely walkable, so you can put your legs to work, grab a map at your hotel and take a self-guided tour of top city sights including the Galway Cathedral, Latin quarter, Spanish Arch, and Galway Bay. If you are looking to purchase Irish jewelry, Galway is the place to do it as this is the birthplace of the traditional Claddagh ring, representing love, loyalty, and friendship. Galway is also known for its silver and you'll find a great collection of jewelry featuring Celtic designs at the shops along Quay Street.
Belfast, Northern Ireland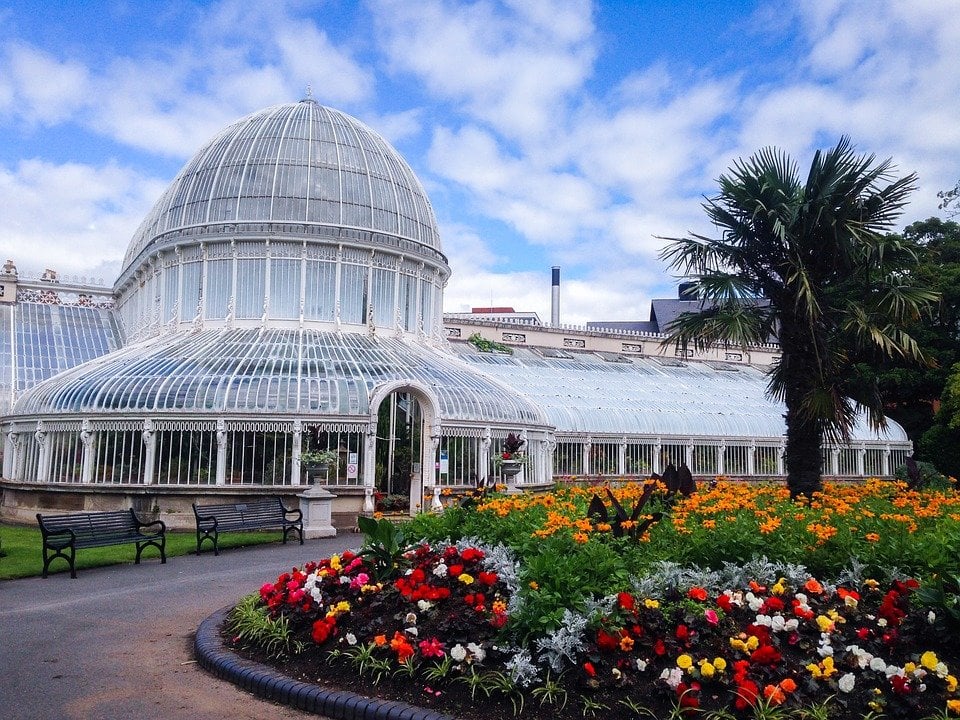 Best Time to Go: December, for the vibrant Christmas markets
How to Get There: Irish Rail
Just north of the country of Ireland lies Northern Ireland, which is not technically part of Ireland but rather the United Kingdom. The capital of Northern Ireland is Belfast. There's much to do on a weekend in Belfast. Start with a drive around in an iconic black taxi to get an overview of the city's four quarters.
Belfast is a great location to explore history. Visit the dockyards where the famous ship the Titanic was built and learn more about this tragic chapter in history at the Titanic Belfast museum. Wander the historical murals that depict the 20th century "Troubles" conflict and visit the Ulster Museum to learn about the region's history.
It's also a great city for foodies. St. George's Market, dating back to the 1800s, has local produce and good local eats including Irish Stew and Boxty, a type of pancake. For the best fish and chips head to John Long's, a restaurant that has been serving traditional battered fish since 1914.
London, England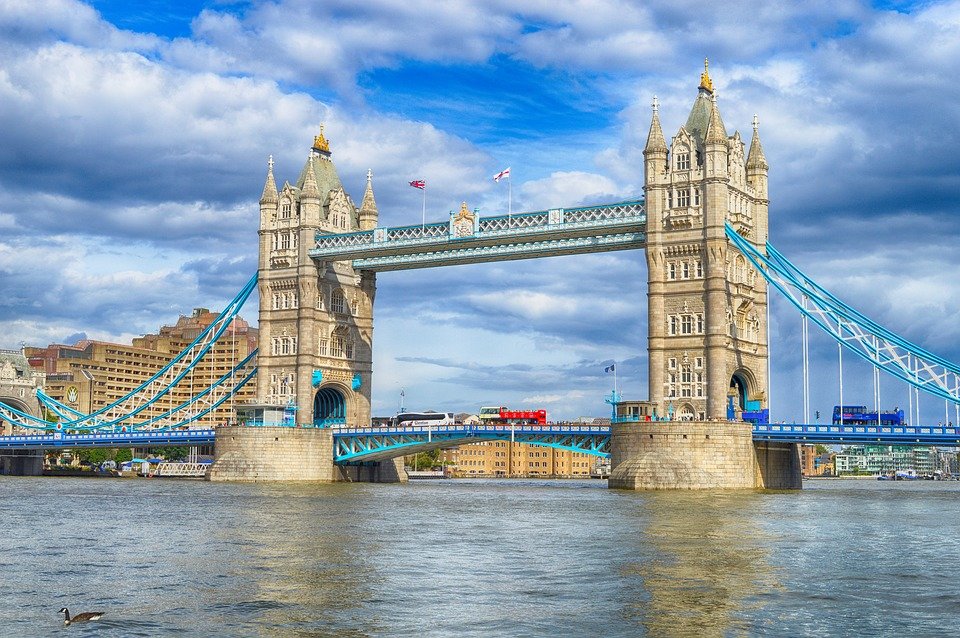 Best Time to Go: September through November for fewer crowds and mild weather
How to Get There: Fly from Dublin to London
Should your budget allow while studying abroad in Dublin, you may find it rewarding to hop across the Irish Sea and visit London, the capital of the United Kingdom. Must-dos on a first visit to London include visits to Westminster Abbey, St. Paul's Cathedral, the British Museum, Chelsea shopping district and Buckingham Palace. Theater lovers will want to take in a show at Piccadilly Circus and Harry Potter fans can head to Warner Brothers Studio to see sets from the iconic films.
Be warned -- prices in London are generally much higher than in Ireland. There is also so much to do in London that it may be able to squeeze all highlights into a weekend. If you have a longer break such as spring break or have extra time after your courses end to travel, London may be better suited for a longer time frame.
Get to know your new home
When studying abroad, it's always tempting to take advantage of the comparatively low cost of travel and jet around to nearby countries. But don't forget about the pleasures of exploring close to your new home and truly immersing yourself in your local environment!
Dublin, and Ireland in general, have so much to offer, so while you have the opportunity, make sure to take in all the nearby sights.
This post was originally published in February 2018, and it was updated in November 2020.