Study Abroad
Studying Abroad in Morocco: Everything You Need to Know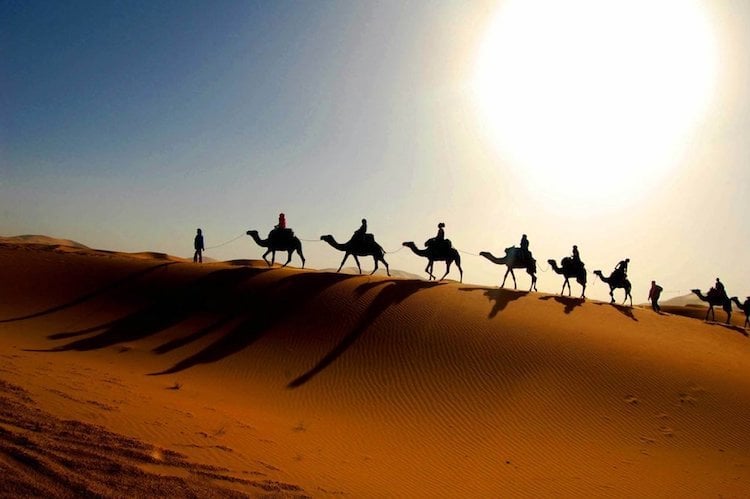 From sand dunes to the Atlas mountain range, there's no place quite like al-Maghrib (Morocco). The country's rich, multicultural heritage colors the local dialect, architecture, and culture. The cities are a rich amalgamation of crumbling clay walls and newer Francophone Art Nouveau districts. In the countryside, you'll find Roman ruins, Portuguese citadels, and Berber kasbahs. Your study abroad in Morocco will introduce you to a country which is so much more than the sum of its parts.
Benefits of Studying Abroad in Morocco
Global Educational Opportunities
Morocco is a terrific starting point in which to build cross-cultural relationships and a deep understanding of the Muslim world.
There are several places to study in Morocco, primarily in the main cities. AMIDEAST has an Area & Arabic Language Studies Program for language learners. Students live with Arabic-speaking families in the capital city of Rabat and learn Modern Standard and Moroccan dialect in class. Rabat is also home to the Center for Cross-Cultural Learning, IES Abroad and CIEE culture programs that promote Moroccan studies and language. There are also summer intensive workshops in Francophone and Arabic studies.
If you prefer a more diverse curriculum, enroll in the Al-Akhawayn University in Ifrane, where you can learn anything from Berber History to engineering and social studies.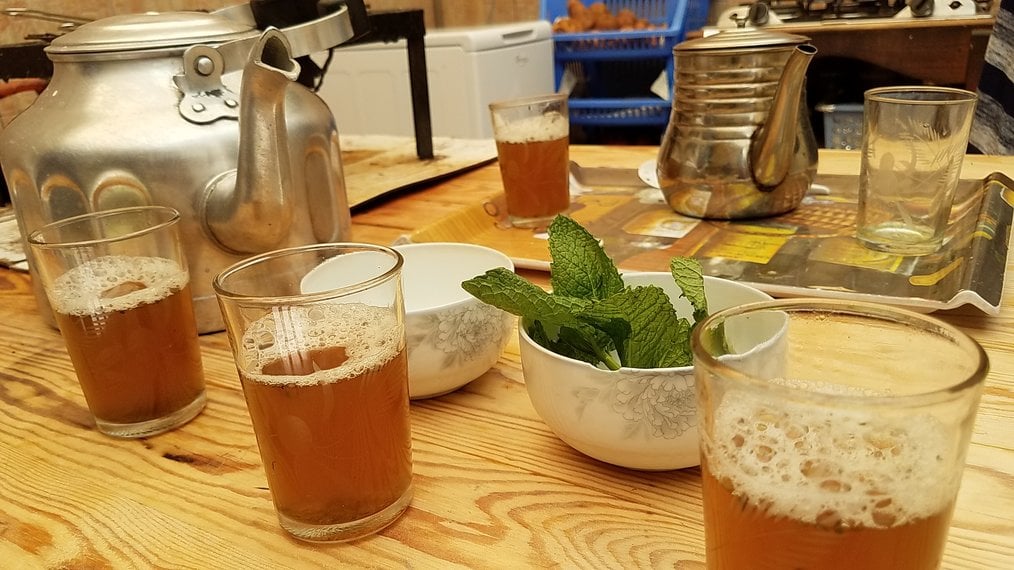 The Food is Amazing
Morocco's food can't be beaten -- its mixture of hearty spice and Mediterranean flavors are enough to draw you over the Gibraltar Strait. Most excellent ingredients you can pick up from the market: fresh olives, hot msemen flatbread, iconic towers of saffron and za'atar. Morocco is most famous for its couscous, however: served in hot tajines in a mix of tasty meat, vegetables, and broth. You'll also find yourself hunting down the best harira lamb soup in your city.
On the coast, the abundance of winning seafood platters mix it up enough when you want something a bit different. And the best bang for your buck that you can find just about everywhere is the Moroccan "sandwich" — chorizo sausage, olives, lettuce and fries stuffed in flat bread. Is your mouth watering yet?
It's Easy to Get Around
A car culture is easy enough to spot, with stretching highways and the inability to get around anywhere without a car. Fortunately, Morocco has none of these faults. The rail network is excellent but will take you insofar as main cities like Casablanca, so if you want to head off the beaten track, hop on a bus or taxi. You can easily spend your weekends exploring nearby towns or hiking in the Atlas Mountains. No matter where you study, you'll never be more than a few hours to somewhere else new.
Be Charmed by the Old World
With such a multicultural heritage, it's no wonder Morocco appeals to all sorts of aesthetic tastes. Most cities have an old, cozy Islamic quarter and a Ville Nouvelle ("new city"), that has a more European flavor. Wander through the Medina at leisure, and you'll feel as if you've stepped back a few centuries. Enjoy the bustling market, pyramids of spices and artistic mosques. Each city -- Marrakech, Fez, Tangiers, Rabat --has it's own unique atmosphere.
Morocco is Affordable
Morocco is really affordable, especially if you have just come from a trip in Europe. A tasty meal will likely set you back $2-3 on average, maybe $7 if you're really splurging. You can find expensive options in the touristy areas like Marrakech, but for the most part, food and accommodation is cheap compared to the West. Stay in a local youth hostel or hotel, unless you want to splurge for one night at a stunning Riad! There are a few things that are expensive no matter where you go, such as alcohol, car rental, and tourist souvenirs, but day to day purchases are no threat to your wallet.
You're Off the Beaten Path
Once you've checked out tourist highlights like Rick's Cafe and Jemaa el-Fnaa, heading off the beaten track can be extremely rewarding. Morocco seems to ooze places undiscovered and under the radar. El Jadida houses a quiet yet achingly beautiful Portuguese cistern. Ifrane offers something a bit unexpected with its pitched roof alpine houses and "Little Switzerland" ambiance -- it remains a popular ski retreat for well-to-do Moroccans. The Dadès Gorge in the Middle Atlas provides some amazing vistas of rocky terrain and clay villages. You never have to go too far to find locales where normal tourists hesitate to tread.
Additional Things to Know Before You Study Abroad in Morocco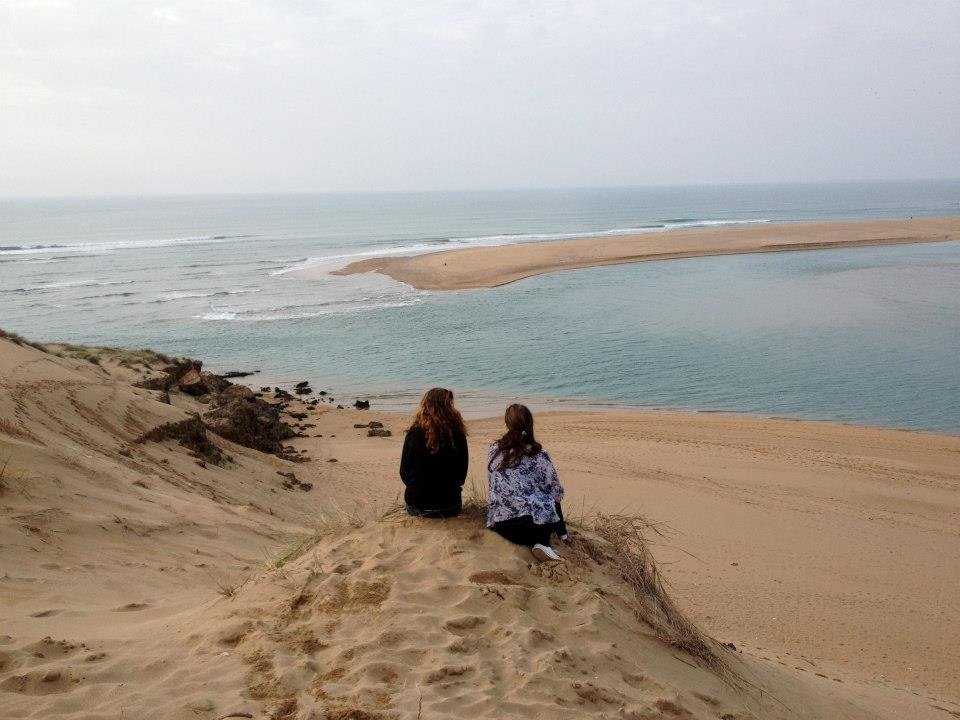 Outside the classroom, your study abroad experience gives you a chance to live like a local in a foreign country. This may seem daunting in Morocco, but here's what you need to know:
1. Language
The official language in Morocco is Modern Standard Arabic, though this will only get you so far, as it's used only in an official capacity. Moroccan Arabic, aka Darija, is the language of choice and a unique dialect of the region with French, Spanish and Berber influences. If you don't know either, you can usually get by in French, or in certain places, Spanish. Regardless of your speaking abilities, I advise spending at least a couple weeks familiarizing yourself with the Arabic writing system, the alphabet and numbers. Knowing the basics will help you get around, to decipher signs and schedules.
2. Haggling
In Morocco, haggling is a way of life. Moroccans love to haggle in the Medina markets, and as you're a foreigner, they'll likely start with a high price. It's best to jump in headfirst when negotiating. Counter with a crazy-low price, and go back and forth at least three times. Some Moroccans will throw in free gifts to sweeten the deal, but these shouldn't influence your decision! In some touristy areas, such as Fez, shopkeepers can be aggressive and may bully you into purchasing. Just walk away, and find a more polite competitor. Ultimately you should pay what you're comfortable paying. Do some research before you settle -- check out other shops, to see their prices, or try the fixed price shops -- these can give you an idea of the maximum you should pay.
3. Getting Oriented
When you arrive, it's helpful to pick up a map of the city that will orient you. I recommend carrying around a knowledgeable guidebook, like Lonely Planet or Rough Guides. Tangier, Casablanca, Fez, and Marrakech are the jewels of Morocco and fun to explore. But it's the smaller cities that you'll engage with the laid-back lifestyle and local courtesy: relaxed Meknes, the market town of Taroudannt, sandy beaches at Tetouan, painted rocks at Tafraoute and the ancient desert town of Ouarzazate. Study the map before you go until you can pick out the bus and train stations, taxi stands, the Medina and main streets.
4. Surprising Weather
Perhaps surprisingly, Morocco can be quite chilly in the winter. The winds blow in particularly rough on coastal cities, like Casablanca and Tangiers. Snow is common in the mountain villages, especially around the ski resort of Ifrane. Dress warmly and in layers. Fortunately, you'll be able to pick up a lot of inexpensive clothes at the markets, so there's no need to pack a lot. In the summer, heat climbs rapidly; Fez can get as low as 6C in January, but as high as 34C in August!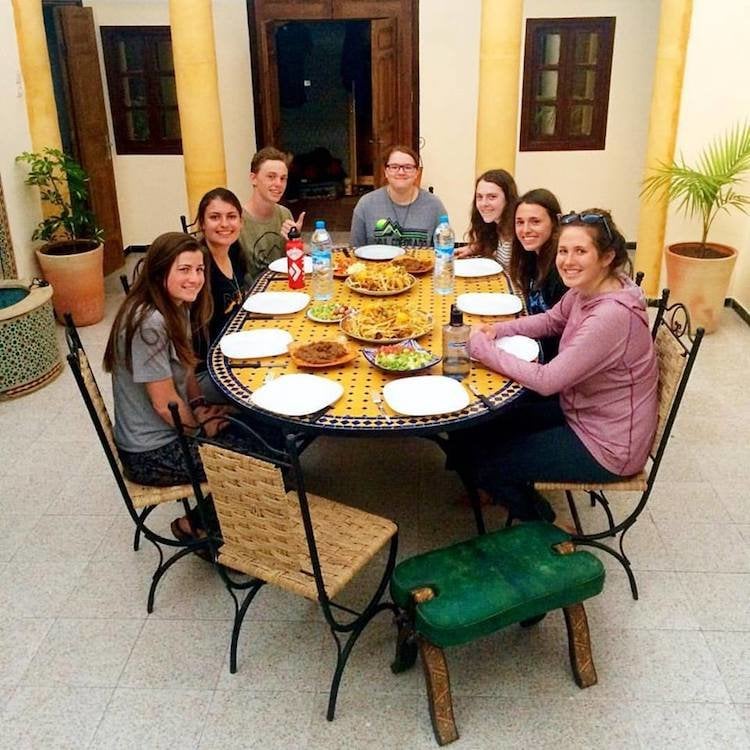 5. Behavior & Dress Codes
Most Moroccans are courteous and polite, so it's best to respond in kind. People are very hospitable and curious, and may approach you off the street for a conversation. All in all, Morocco is pretty safe -- though it's generally not a great idea to wander the Medina at night alone, as this can attract unwanted attention, especially in Casablanca or Tangiers. How people dress varies, but, typically, if you don't want too much attention, keep your dress fairly modest. Many women cover their hair, but some don't, and as a foreigner, it's perfectly acceptable to not wear a headscarf.
6. Religious Customs
Morocco is 99% Islamic, and follows the muslim calendar. Muslims are expected to pray five times per day, and celebrate holidays like Ramadan and Eid al-Fitr. During Ramadan, Islam forbids Muslims to eat, drink or smoke during the day. You'll likely see restaurants and cafes close up or at the very least have less open hours. A few places, such as mosques and the tomb of Moulay Idriss, don't permit non-Muslims entry.
7. Forbidden Items
Drugs that are illegal in the US are illegal in Morocco, and the penalties for use and possession can be severe, even for a foreigner. That said, there is a culture around hash-smoking in certain places, but it's fairly discreet and restricted to adult males. As far as alcohol goes, it's not illegal to drink in Morocco, but it is frowned upon and liquor is expensive. Bars and clubs tend to have a shady reputation, so you might fare better if you purchase your alcohol from a liquor store and enjoy it at home with friends... or just enjoy a 'dry' semester!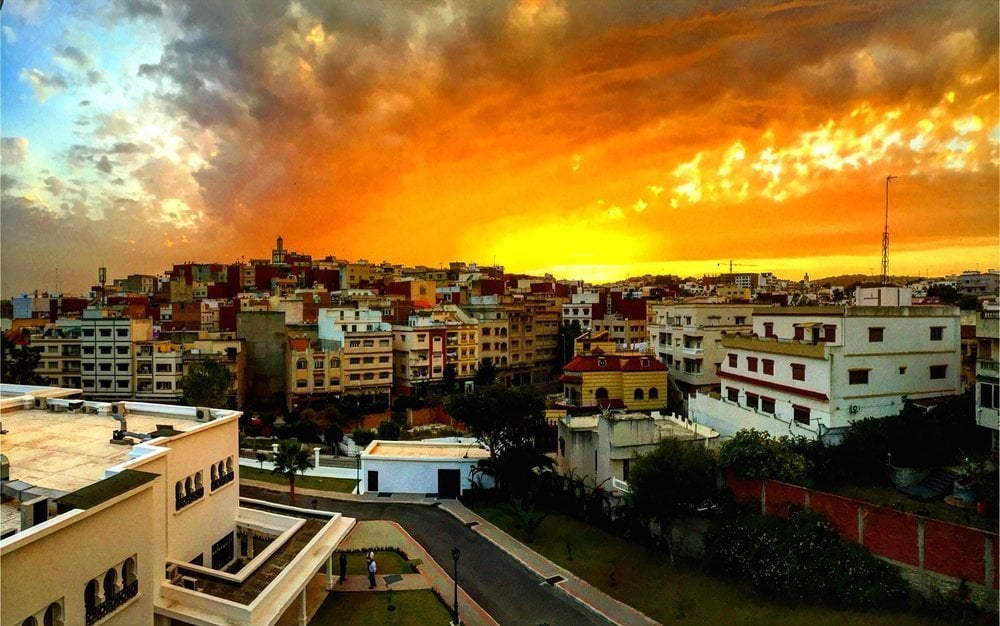 8. All About the Medina
The Medina is the best part of town -- this is the Old Town, with its narrow alleyways, centuries-old buildings, and decorative mosques and madrassas. This is the place to discover aromatic spices, fun handicrafts, exquisite leatherwork, and souvenirs for the family back home. You'll find vats of snail soup and fresh spiced bread, get your ear pierced or pick up a timepiece dating back 70 years. Take note of Fridays, the Muslim holiday day of rest, when most shops close down from midday.
9. Getting your Student Residence Card
When you arrive, you'll enter on a regular tourist visa, which allows stays up to 90 days. You'll have to register as a student in order to get a residence permit that lets you stay longer. It's a simple process and one that your university will assist with. You'll have to go to the police station to get your fingerprints and photograph taken, and after a few weeks, you'll receive a paper that says you're a student. Congratulations!
10. Staying Connected
Chances are your phone company offers an international plan, but these are crazy expensive compared to anything you can find in Morocco. You can pick up a cheap and basic Nokia for $20, with a SIM card and monthly credit that will keep you connected inside the country. Skype with your folks at home and save on substantial roaming fees.
That's just the surface of what you can expect from your study abroad experience in Morocco. In the winter of my junior year, I hopped on a ferry to Tangier to discover all I could about this wild and diverse country. It was one of the best semesters of my life, and I'd do it again in a heartbeat! I guarantee you won't regret your own Moroccan adventure.