View Other Details

Program Details

Housing

Apartment

Host Family

Pricing

Price Details

Costs vary. See site for details.

What's Included

Accommodation

Some Activities

Some Meals

Travel Insurance

Wifi

What's Not Included

Airfare

Visa
2 travelers are looking at this program
Intern in the financial hub and largest city of China—Shanghai. This thoroughly modern city, nicknamed "the Paris of the East", features a heavy influence from Western business, culture, and architecture. As an IES intern in Shanghai, you'll be fully immersed in the multicultural life of this metropolis. Imagine heading to work by ferry, subway, bus, or foot. Then later enjoying lunch from any one of the 23 Chinese provinces or cuisine from more than 20 countries.
As the largest city in, not just China, but the world, Shanghai is home to several industrial 'zones' focused on technological development. It's also a hub for transportation and technology, and home to many Chinese and multinational company headquarters.
An IES Internship in Shanghai develops your professional skills, your ability to communicate across cultures, and provides substantive work experience to jump-start your career in today's competitive job market.
Program Highlights
An internship at a local organization or business is guaranteed
Receive personalized advising and professional support before and during your internship
Before you go, we will work with you to develop your résumé, cover letter, and interview skills
Gain practical international work experience
Get to know Shanghai and nearby regions through program-designed field trips and events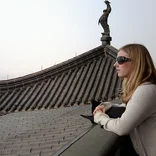 You'll be guaranteed placement at a local business or organization, where you'll work for at least 32 hours a week. We will work with you to find the closest placement match between your professional and personal goals with what's available in Shanghai. Upon arrival, you'll spend two weeks taking a Mandarin language crash course before going to your 6-week internship site. You also have the option to take a 3-credit Chinese language course at the beginner, intermediate, or advanced level.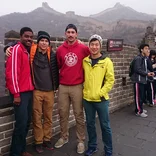 This program is specifically designed for students who are majoring in Engineering or other STEM fields and are seeking technical internships overseas. For your summer internship in China, you'll be matched with a local business or organization, where you'll work for at up to 32 hours per week. You can also enroll in an optional Chinese language course if your internship schedule allows.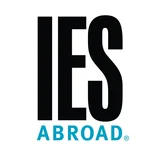 IES Abroad Scholarships and Financial Aid
Financial limitations shouldn't prevent you from studying abroad with us. That's why IES Abroad offers more than $6 million in scholarships and aid. IES Abroad offers a number of diversity scholarships and grants to provide opportunities for traditionally underrepresented communities in study abroad.