View Other Details

Program Details

Timeframe

Academic Year

Fall

Spring

Qualifications

Open to college Freshmen, Sophomores, Juniors, and Seniors
Minimum of 2.75 GPA for students with 75 or more semester credits prior to start of program
Minimum of 3.0 GPA for students between 45 and 74 semester credits or for students seeking placements in politics or finance

Pricing

Price Details

AIFS Abroad is a premier provider of study abroad programs. Program fees cover tuition and housing, and over 50% of our study abroad participants receive financial support from AIFS in the form of scholarships or grants. A meal plan, tours and excursions, insurance, and 24-hour emergency service are also included. Coordinated AIFS Flight Packages with major airlines are also available.

What's Included

Accommodation

Activities

Meals

Some Meals

Travel Insurance

What's Included (Extra)

Round trip flights and airport transfers included for students on the optional AIFS Abroad Flight Package.
28 travelers are looking at this program
Spend a semester or academic year interning in London with AIFS! You'll earn up to 12 credits per semester through an internship placement and any courses taken will be credited by Fairfield University.
Internships are available in a wide range of companies and institutions in advertising, art, design, art history, fashion, international business, marketing/market research, media, journalism, politics and government, PR/communications, psychology, theater and more. In addition to participating in the internship, students will take Contemporary British Culture and elective courses.
Enjoy cultural and social activities including:
• Guided city tours
• Theater performances
• Music concerts
• Visit to an English soccer game
• Day trips to Cambridge, Stonehenge and Salisbury.
An optional 3-day trip to Paris (taking you through the Channel Tunnel!) is offered as well.
Program Highlights
Day trips to Cambridge, Stonehenge and Salisbury
Sightseeing and museum tours included
Earn up to 12 credits with transcripts issued by Fairfield University
Optional 3-day trip to Paris, France
Includes meal plan and housing in centrally-located student residence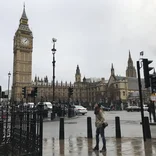 Gain international internship experience this summer in the classic city of London with AIFS Abroad! You'll earn up to 12 credits through a variety of courses and an internship placement through Fairfield University.
Cultural and social activities will include:
• Guided walking tours
• Rugby and cricket matches
• River boat cruise along the Thames
• Day trips to Stonehenge and Salisbury, Oxford, Bath, Stratford-upon-Avon, and Brighton.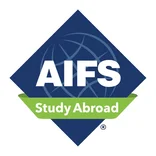 AIFS Study Abroad Scholarships, Grants & Financial Support
We believe a study abroad experience is an essential component of well-rounded university education and we are committed to providing financial assistance to as many students as possible in support of their goal to study abroad. AIFS also offers internship and study abroad + internship blended programs to support the development of personal and professional skills.