View Other Details

Program Details

Timeframe

Fall

Spring

Summer

Winter

Year Round

Pricing

Price Details

Price may be an estimate, the lower end of a range, or from a previous term. Please see our website for specifics.

What's Included

Accommodation

Activities

Travel Insurance

What's Included (Extra)

Please visit our website to see all that's included.
23 travelers are looking at this program
Enjoy a customized internship in the field of your choice in one of the top cities in the world! Enjoy an 8 or 12 week experience, which includes not only your internship placement, but also a plethora of social and cultural activities. While your placement will be unique to you and you'll likely head off to your host organization during the week on your own, you'll also enjoy a variety of group activities to help you make friends and explore London and further afield.
Program Highlights
Secure professional job references
Professional development seminar to complement work experience
Support staff on-site throughout your internship in London
Ample time to discover the best that London has to offer
Placement opportunities in your field of study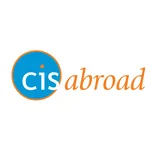 CISabroad Scholarships and Financial Aid
70% of all CISabroad students receive scholarships, grants, or discounts to study abroad. We're unapologetically committed to increasing access to international education for all students.